25 Mar 2021
Hair Straightener that Suits All Types of Hair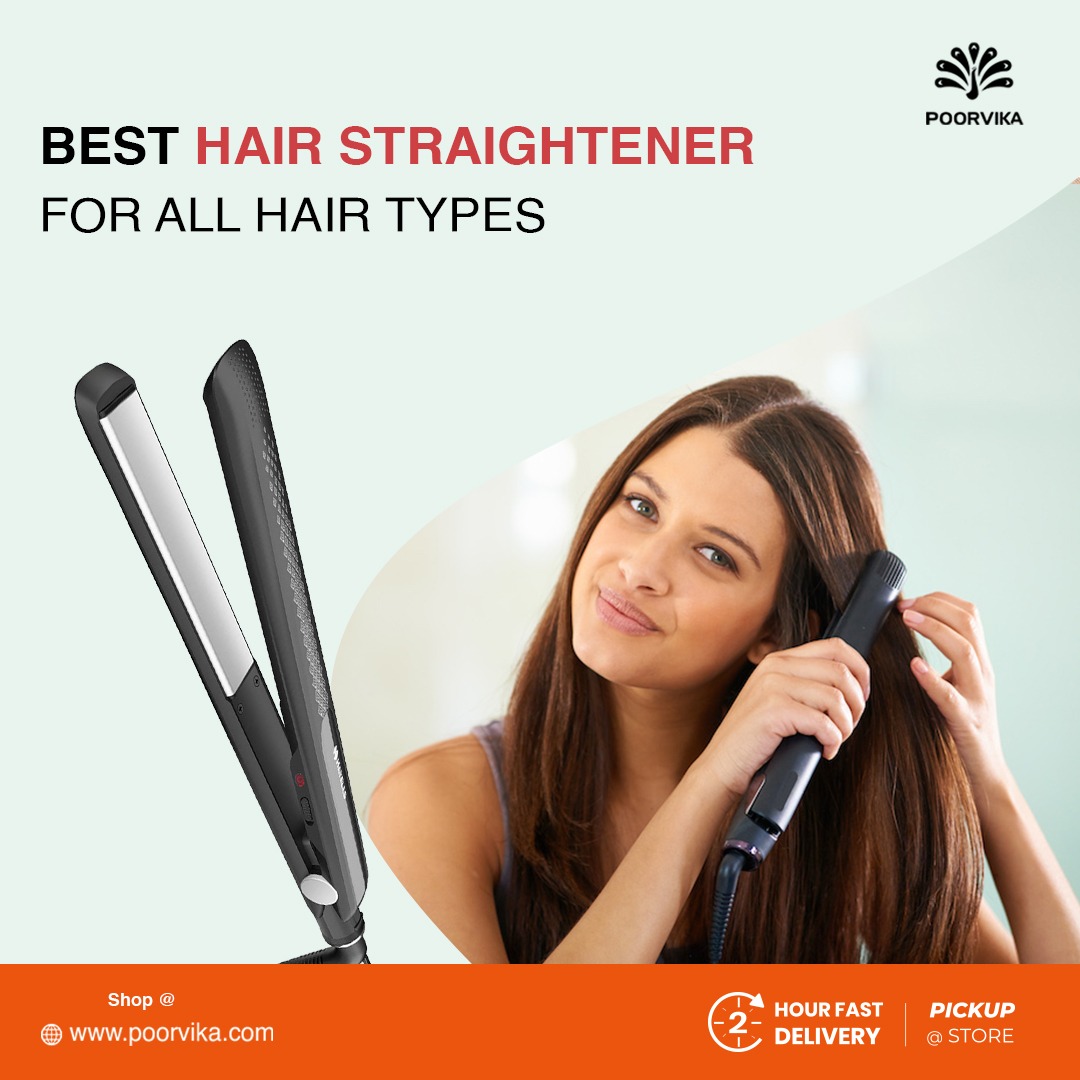 Have a party to go to in the evening, and your hair decided to betray you?
Now your bad hair days have no power over your moods and celebration as we have curated the list of best hair straighteners that are available in the market for you!
Do not worry about your bad hair days, and slay the party in style! Scroll on further to get an insight into the finest hair straighteners we have in store for you!
Havells HS4106:
The Havells HS4106 Hair straightener understands your urgency to get ready and heats up instantly, in just 45 minutes. It has ceramic coated plates that distribute heat evenly and protects your hair from split ends and damages.
Havells has designed their floating plates in such a manner that it is super easy and comfortable to style your hair. This Straightener comes with a Tangle-free Swivel cord that makes manoeuvring more comfortable than you can ever imagine.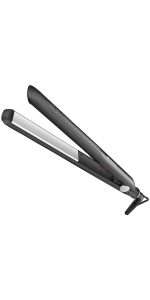 Moving on to the technical specifications, this Hairdryer can support Wattage between 37W to 44W and Voltage up to 100V – 240V AC, 50Hz/60Hz. The Havells HS4106 comes with a two-year on product warranty.
The Price of the Havells HS4106 in India is Rs. 1,495/-, Whereas, at Poorvika, we offer it for just Rs. 1,130/-.
Buy this Straightener from Poorvika and enjoy a 24% flat discount. Don't forget to use our 2 Hour Fast delivery service and get your products delivered to your doorstep.
Also Read: Havells HS4150 Hair Straightener
Philips HP8303/06:
The Philips HP8303/06 Hair Straightener is very easy to use, that it makes straightening and styling your hair at the comfort of your home possible.
The straightener comes with infused ceramic plates that ensure ultra-smooth gliding and straight hair.
Give it just 60 secs, and it is all ready to use. It heats up in literally no time, so using it won't be a big deal.
You can heat the Philips HP8303/06 up to 210 °C, the professional temperature for perfect salon results. At this temperature, you can change your hairstyle, style it the way you want, and give an ideal texture to your hair that makes it look like you have just come out of the Salon.
Coming to the technical specifications, we can use this Philips HP8303/06 anywhere in the world, as it is compatible with 110 -240 Voltage.
This Hairstraightener also comes with a 2-year guarantee from Philips.
The actual price of the Philips HP8303/06 in India is Rs.1,295. However, at Poorvika, we are providing you with this product at just Rs.1,199/-
Buy the Philips HP8303/06 from Poorvika and get 7% off. You also have the option to avail our 2 Hour Fast delivery service, which lets you get the product at your doorstep without any delay.
Philips BHH880/10:
Why sit at the parlour for hours when you can get Keratin-infused hair straightening at your home?
Introducing you to the all-new Keratin-infused ceramic coated straightening brush from Philips. This hair straightening brush lets you get naturally straight hair in just 5 minutes!
This brush comes with SilkPro care that minimizes heat which in turn reduces the damage to your hair.
You can select from the two available temperature settings (170°C & 200°C) that suit your hair type. It looks just like a comb, and the triple bristle design detangles and straightens your hair without causing any damage to your scalp.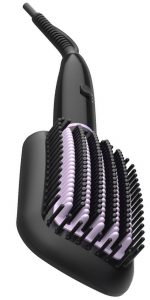 This device has an in-built fast heating technology that lets it get heated up in just 50 seconds. Also, the LED light indicator blinks when the heated hairbrush is all ready to serve its purpose.
About the Technical specification, the Paddle-shaped hairbrush comes with 111 heated bristles with a total brushing area of 116L X 60W. It shuts down automatically after 60 minutes of usage.
You can use this Philips BHH880/10 Hair Straightener globally as it supports Universal V voltage. The heated hairbrush also comes with a 2-year guarantee.
The actual cost of this Philips BHH880/10 in India is Rs. 3,495/-, whereas, at Poorvika, we offer this heated hairbrush for just Rs.2,899/-
By buying this product from Poorvika, you can save up to 17%. Choose our 2 hours delivery service and get the products delivered to your doorstep without any delay.
Hope this list helps in finding the best hair straightener that suits your needs and requirements.
Happy styling!
Philips HP8303/06 Hair Straightener