26 Mar 2021
The all-new Mi Neckband Pro Bluetooth Earphone; need of the hour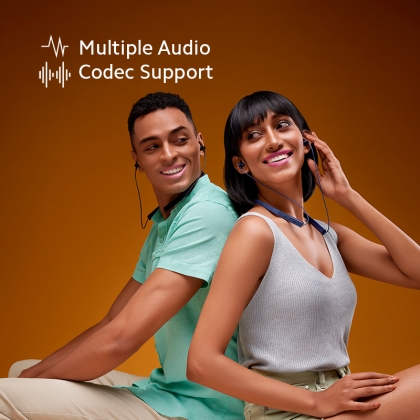 Music gives power to the universe, wings for your soul, life to your imagination, and the strength to love your beautiful life.
Mi wants you to feel the magic of music. Therefore, they created the Mi Neckband Pro Bluetooth Earphone. The Mi Neckband Pro Bluetooth Earphone is one of the best Earphones that Mi has ever given us.
The best aspect of this earphone is, it ensures a stable connection at an affordable price.
WHY DO YOU NEED TO CHOOSE A BLUETOOTH NECKBAND?
We see more and more people sporting Bluetooth neckbands these days.
A neckband will help you run around the park, workout in the gym, and make you stay connected with your music anywhere, anytime. Now, let us look at the perks of neckband earphones.
The first significant benefit of neckbands is that the headphone hangs around your neck, which means there is no need for you to dig through your pocket or bag when you want to listen to your favourite songs or take a phone call.
Bluetooth connects the neckband to your smartphone, so the neckband's cable is not extending from your head to pocket; the headphone wires won't snag on a door handle, and earbuds won't come out of your earholes.
Speaking about Bluetooth, you can highly rely on a Bluetooth wireless connection. You won't get uninterrupted while listening to your tunes or podcasts or connecting with your loved one.
You don't want to get distracted when you talk to the people closest to you. The Active noise cancellation feature helps you connect with your loved ones without getting interrupted by external noises.
It's a feature we all love, but you can see this facility only in a gigantic, full-sized, over-ear headphone.
As it requires complicated upgrades, and those features might need more amount of space. But, feel lucky that you get this facility in these affordable neckbands.
It sticks to your ears and stays compact and light, without any sacrifices in noise cancellation quality.
NECKBAND'S ARE SUPER LIGHT WEIGHT:
A lightweight neckband lets you stay connected for prolonged hours as it won't make you feel that you are wearing a gadget in your ears.
You're even luckier because neckbands are super lightweight, and it comes with a vibration notification feature that signals you with a slight buzz when the mobile rings, even if the earbuds aren't in your ears that time.
The style of the neckband is unique and exceptional. It makes you feel active, and you can tuck your headphone in the shirt collar as well.
Now, let us take a glimpse into the all-new Mi Neckband Pro Bluetooth Earphone features and specification.
MI NECKBAND PRO BLUETOOTH EARPHONE: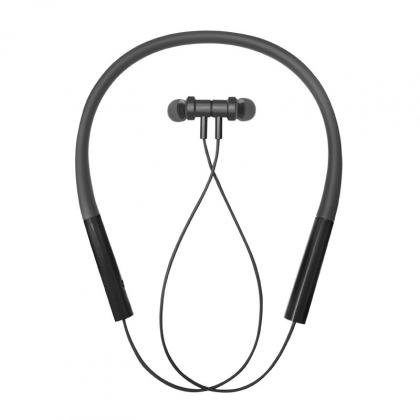 The Mi Neckband Pro Bluetooth Earphone is a successor to the previous model, Mi Neckband Bluetooth Earphone.
This Earphone will transform your life into a vibrant one by offering a seamless music experience.
The Mi Neckband Pro Bluetooth Earphone comes in Black colour. This colour can easily coordinate with your favourite shirts, and it brings a unique style to you.
Speaking about the style, this headphone comes up with an ergonomic design where it casually sits on your shoulder.
This headphone's weight is just 36 grams, so you get to easily carry this headphone on your shoulder.
The neckband's earbuds come with an Anti-cerumen design that helps you keep your earbuds neat and wax-free. The anti-blockage speaker net does not allow small dust particles to enter your earbuds.
The Mi Neckband Pro Bluetooth Earphone's earbuds are softer to the touch and fit the shape of your ear more easily. This headphone makes sure that when you deep-dive into your music, the twentieth hour is as pleasant as the first.
FANCY DOING WARMUP ROUTINES WITH YOUR MI NECKBAND PRO BLUETOOTH EARPHONE?
No worries! You can do your activities with your Mi Neckband Pro Bluetooth Earphone. This neckband owns IPX5 sweat and splash rating; this headphone can withstand extreme sweat and water.
This neckband is perfect for your daily workout sessions like jogging and running. It supports Bluetooth 5.0 connectivity. The Bluetooth connectivity is stable, and it serves you to get a tangle-free life.
The most attractive feature of the Mi Neckband Pro Bluetooth Earphone is the Dual Active Noise Cancellation. This neckband has two Noise Cancellation modes, and they are;
The Active Noise Cancellation bars up all the external noises. The Electronic Noise Cancellation is an advanced noise reduction technology; specifically designed for your air travel; it blocks out the outside sounds, and you can fly high with your music and games.
Talking about games, this neckband comes with a Low Latency Audio feature, and this feature is essential for the gamer in you.
It reduces the delay between the time of sound the mobile produces till it reaches your ears. This feature lets to get a delay-free audio experience, and it helps you win your game as fast as lightning.
You can also connect to your friend while playing games with the help of a built-in microphone. Get connected with your voice assistant devices.
The option to connect with a Voice Assistant comes in handy for those who want to connect with others.
You don't have to take your mobile phone out of your pocket to connect with friends as you can control it with the Mi Neckband Pro Bluetooth Earphone.
You can play or pause the audio/video or attend the call by tapping the button.
PLAYING TIMEOF MI NECKBAND PRO BLUETOOTH EARPHONE:
The Mi Neckband Pro Bluetooth Earphone delivers 20 solid hours of wireless playtime with quick-charge capability. This neckband is built for playing games, listening to podcasts and music.
It helps you during your travels and doesn't let you worry about the battery capacity at all. You can play what you love.
Mi Neckband Pro Bluetooth Earphone gives an explosive sound with a 10mm Powerful Bass Driver. The 10mm Powerful Bass Driver drivers release roaring bass, smooth mids and brilliant treble for a rich, unique sound; you might never want to turn your headphones off.
This is a super affordable neckband that is exclusively available to listen to your favourite music in real-time.
The Mi Neckband Pro Bluetooth Earphone is available Online at Poorvika for the price of Rs.1,799. But, the actual cost of the neckband is Rs.2,499. You get a 28% offer by ordering this neckband at our site!
Head over to our website or your nearest Poorvika store to check out the wide range of other devices we have, along with offers and discounts that are curated just for you. Please choose our 2-hour delivery service and surprise your loved ones right away!
Click here to check out my other blogs to stay on top of Upcoming Smartphones, Earphones, and many more gadgets. Get the latest Tech News and Updates, all in one go!