27 Mar 2021
Electric Shavers for Men to Save the Day!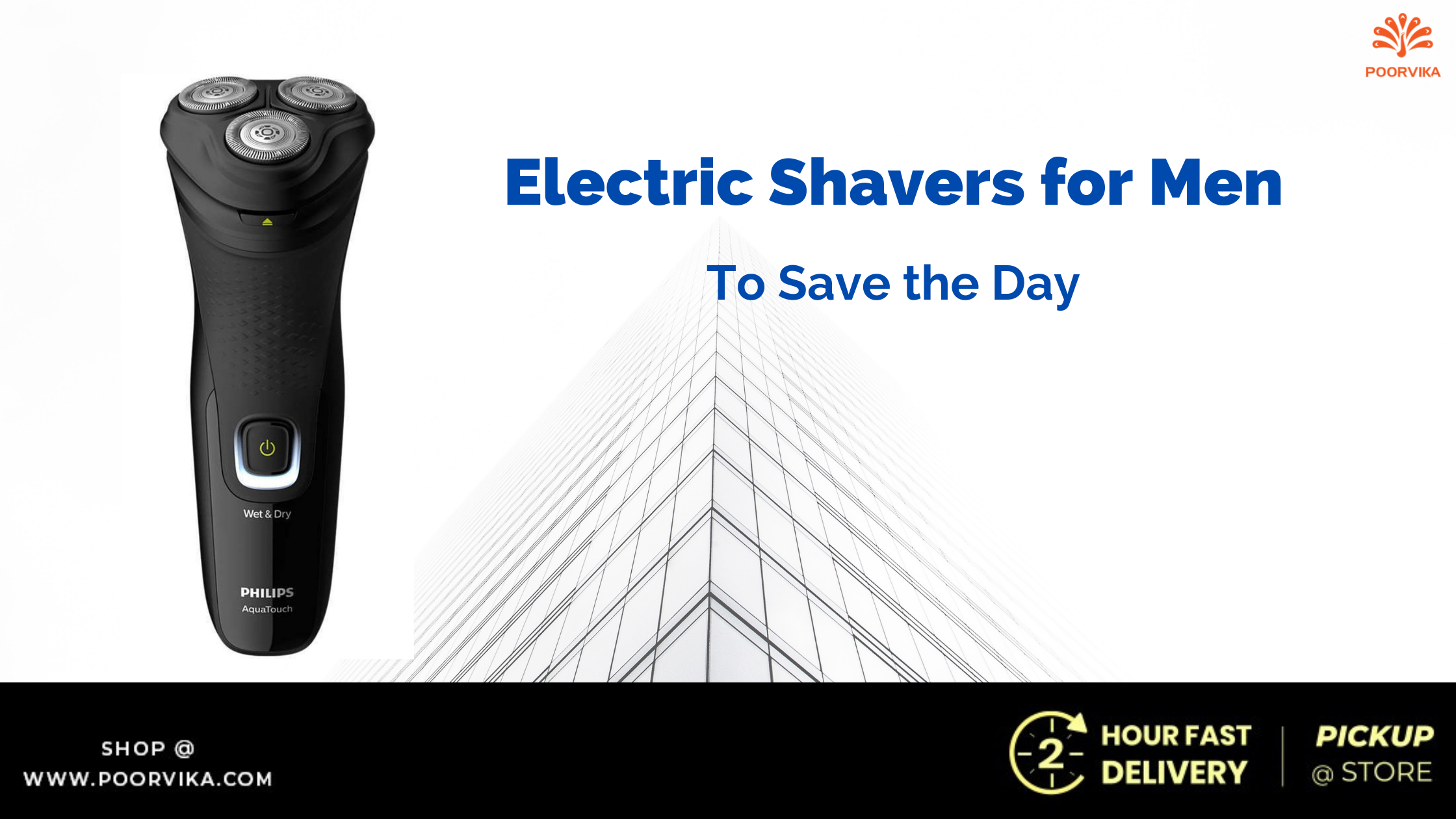 What is the first thing that comes to your mind when you hear the word 'shaving?' Are you clueless? Don't worry, most of the men are actually clueless about the process and best products available in the market for men's grooming.
This blog will give you clear picture of actual scenario. Shaving is a process which involves removing excess hair in our body through a blade. Before the invention of Safety Razors, men used stones, tweezers to remove their facial hair. Even Roman Emperor Julius Caesar used tweezers to pluck off facial hair.
Shaving Razor
In the year 1903 an American company named Gillette did a great service to men. Though the functionality of their product is small, it plays a very important role in refining the looks of men. Without safety razors, men will look completely different.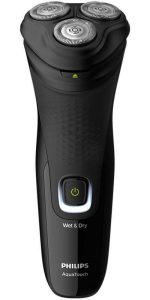 It has also earned a spot in the list: 101 Gadgets That Changed The World. Safety Razors were introduced 118 years back. But still their role cannot be ignored. Till this day, safety razors play a prominent role in grooming men. A man's grooming kit is incomplete without a good shaver.
Safety razors underwent several changes, but all those changes cannot be considered as ground breaking innovation. Because those changes were only improvisation. In order to meet the requirements, all inventions must undergo various change.
If not, that specific product will not be able to survive. All gadgets which we use have evolved in order to make our lives easier. So we cannot afford to use a product that was invented a century back which requires more refinement.
Shaving using a Safety Razor or Cartridge Razor has never been a blissful experience. Because blades inside the safety bar of the razor is made of high grade Chromium Steel which glides through our skin to remove excess hair.
Cons of Shaving
While shaving, an individual can get extremely uncomfortable because of severe irritation and small cuts on skin. Even if you are shaving in the direction of your hair growth, irritation cannot be avoided.
Having said a product needs to evolve in order to survive, the time for razors has finally come. They have evolved like never before. Manufacturers have introduced a concept called Electric Shaver which does the role of a razor. It does the role of a razor in a more convenient and effective manner. Scroll down to know more about the best electric shaver.
A lot of us must have used Electric trimmer but Electric Shaver is relatively a new concept. In order to understand the difference between these processes you need to know about the difference between processes. Shaving removes hair from your skin whereas trimming involves only cutting of hair. Here we are going to talk about shaver.
Philips Electric Shaver
As stated earlier this is entirely a new kind of technology because unlike conventional razors electric shaver doesn't have a safety bar to insert a blade. The flexible head of Philips shaver is three dimensional. Inside the head there are 27 self-sharpening comfort cut blades. Are you wondering how blades can sharpen on their own.
Don't be sceptical, technology has grown to unimaginable heights which allows manufacturers do impossible things. Base of the blade has a thin strip of metal in order to create a mild friction. Through this, two metal surfaces rub against each other which keeps the blades sharp for a long time.
Spefication of Philips Electric Shaver
he Skin Protection system ensures even most complicated areas of your face remains intact. Flexible heads play a pivotal role in protecting your face from irritation and cuts. This feature is a great relief to all men, because all these days men had no other real option. Philips has changed the entire scenario by introducing Electric shaver.
Sturdy blades can comfortably glide through thick beard. Contribution of spring shaped dainty blades makes your boring, uncomfortable shaving session joyous. Soft rubber on the handle consists of several bumps in order to provide a firm grip.
The one level battery indicator shows the status of battery through which you can know the current state of the shaver's battery. Nickel-metal Hydride battery of shaver is strong enough to provide 40 minutes cordless shaving. In general men use shaving foam before they start to shave. Shaving foam acts as a layer and reduces pressure of razor blade which lessens skin irritation. If you are shaving using Philips S1223, you need not require shaving foam. Gentle blades of the Philips shaver will not hurt your face at any cost.
After shaving don't forget to follow the steps
Press the button on the head of Philips S1223 to clean the shaver.
After using the shaver, use protection cap in order to prevent dust or other particles entering the shaver.
On the side, S1223 has a Pop-up trimmer through which you can effortlessly maintain sideburns and moustache. Philips shaver price in India is Rs.1,940.
Now comes the best thing about buying a product online from Poorvika. We offer products instantly to your doorstep through our 2 hour delivery service.