27 Mar 2021
HP Pavilion Gaming Ryzen 5 Hexa Core Windows 10 Laptop: Everything you need to know!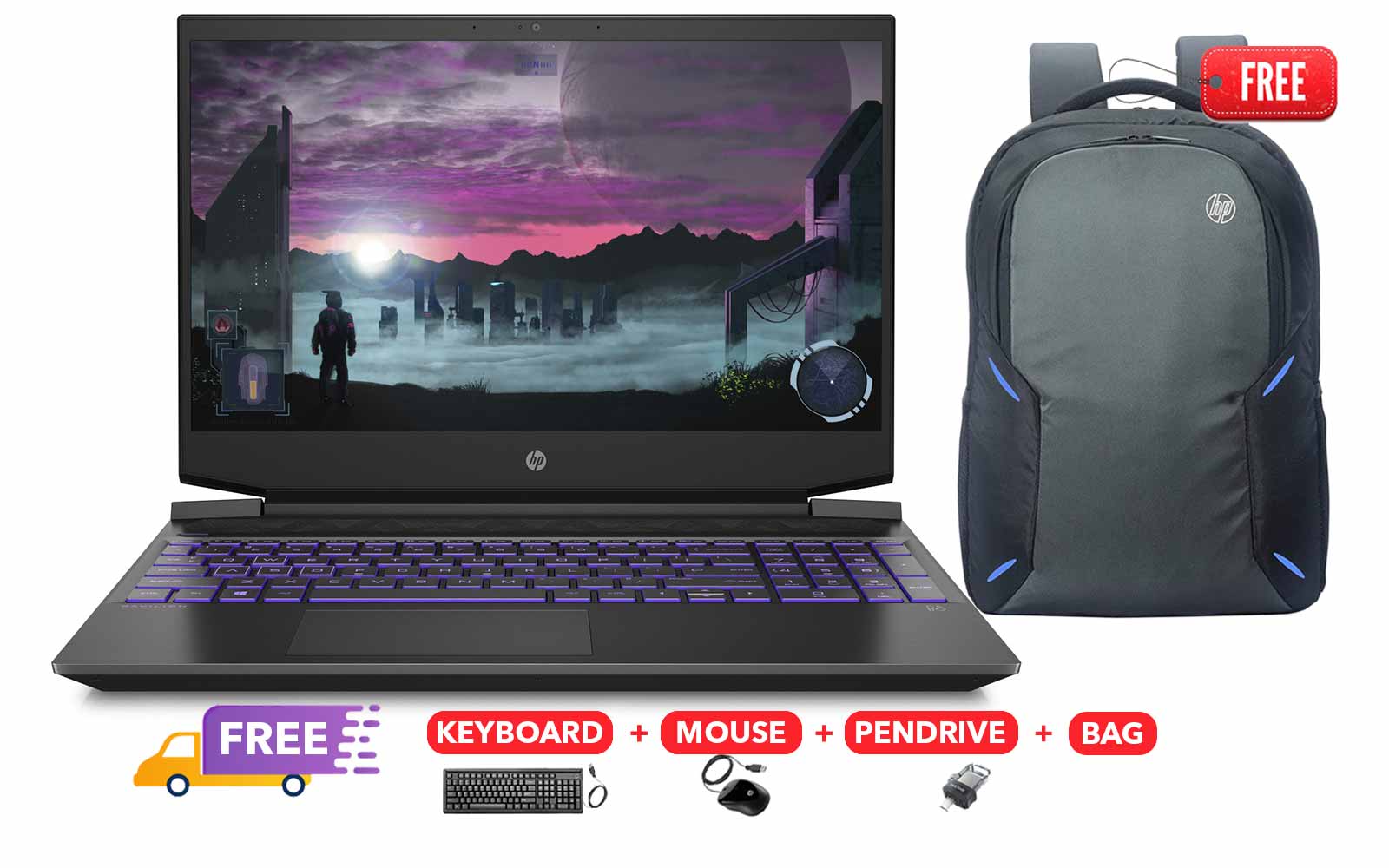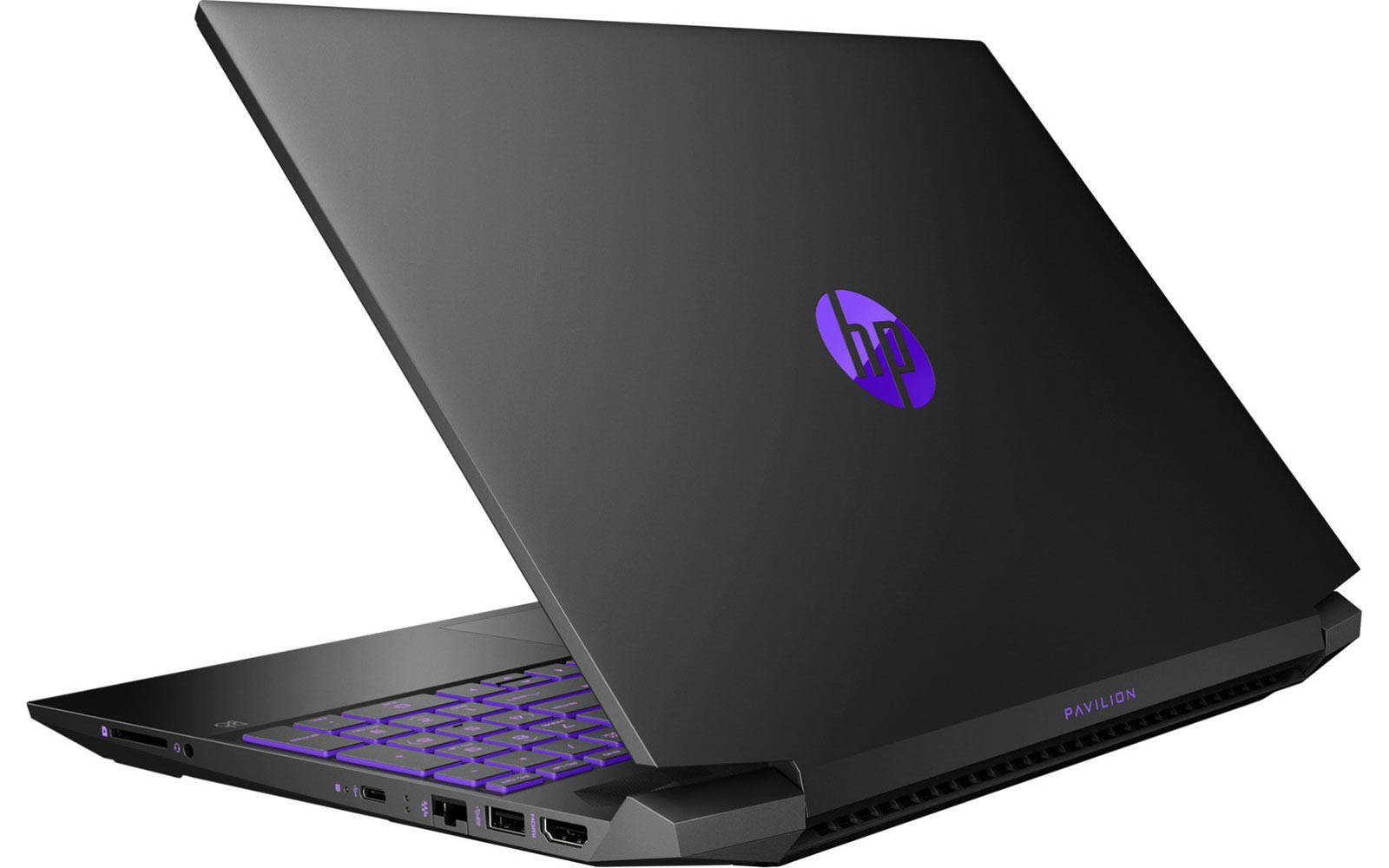 HP is the best example of the saying 'Great minds come from subtle environment.' We will safely affirm both David Packard and Bill Hewlett are great minds. Because journey of HP started in a garage at 367 Addison Alley, Palo Alto. If they were not great, HP will not have come this way. Their growth itself is a proof to validate about the quality of their products. Till this day, HP has not disappointed us. Their products have delivered more than the expectation of customers. This blog is going to unveil specification of HP Pavilion laptop.
Performance of HP Pavilion laptop
Performance of a laptop is entirely based on the CPU. The term CPU includes two major components that determine the performance of a laptop. HP Pavilion is powered by AMD Ryzen 5 series processor. The CPU has six cores and each core consists of 12 threads. 3.00 GHz base frequency of the CPU can be explicitly seen in real life usage. The laptop was able to float through the entire CPU stress session only because of the robust CPU.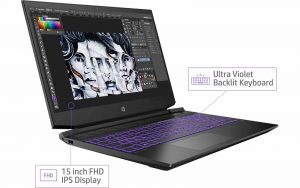 It remained like, as if nothing really happened. AMD uses 7 nanometre lithography to produce the CPU of this laptop. The Ryzen scored 1162 points in the single core benchmark test of Cinebench R23. The scores are based on how well the processors performs while creating 3D forms in a software named Cinema 4 Suite. The CPU undergoes a similar kind of test to know about the multicore performance. The Ryzen 5 4600H CPU scored a whopping score of 8934 points in Cinebench R23 Multi core test.
Manufacturing process is undeniably the sole reason behind the stunning performance of Ryzen. AMD uses FinFET technology to manufacture Ryzen 5 4600H. It is a noted fact that, reducing the size of transistors allows chipset to perform faster, meanwhile power leakage cannot be avoided in this process. Efficiency and performance cannot be improved if there is no proper way to reduce leakage. FinFET technology reduces resistance and leakage to a great extent. Transistors are manufactured in 3 dimensional form using FinFET technology and the shape of transistor resembles shape of fin. This is why the technology is known as FinFET. The Zen 2 microarchitecture of Ryzen 5 doesn't seem like slowing down even during intensive usage. All these factors together makes HP Pavilion an uncontrollable beast.
Graphical Processing Unit of HP Pavilion Laptop
Now comes another vital component of the chipset. It is most commonly known as GPU (Graphical Processing Unit) or Graphics Card. Since this is a Gaming laptop the Gaming performance must be top notch. In order to provide great gaming experience, it must have qualitative components. The HP Pavilion has a dedicated 4GB GDDR6 Graphic Card. GDDR6 operates two times faster compared to previous generation. It is strong enough to run all kind of intensive games without much effort. While playing games like Assassin's Creed Odyssey and The Witcher 3: Wild Hunt there was no frame drops and the animations were fluid hence making overall gaming experience very blissful. The contribution of 8MB L3 cache can be seen only during intensive usage. The laptop was able to stream more frames per second without any kind of strain while gaming and switching between multiple applications.
Dual fans of HP Pavilion works flawlessly by keeping the laptop cool. On the bottom there is also a massive air intake which generously lets in cool air so that Pavilion does not face any kind of performance related issues.
Display & Audio of HP Pavilion Laptop
Now comes another pivotal element of a laptop. Display plays a major role in all kinds of electronic products. Especially for Smartphones and Laptops. A mediocre display will not be sufficient to quench the irresistible thirst towards visuals. Because graphically intensive games will have a lot of visuals that delights our eyes. The 15.6 inch Full HD anti-glare micro edge WLED backlit 144Hz display of HP Pavilion produces 250 nits of brightness. Slim bezels on three sides ensures user gets more content from the frame. Colors were accurate and the transition was smooth.
Danish manufacturer Bang & Olufsen is the manufactures speaker for this laptop. Audio output from the Pavilion is loud enough to fill large room. Vocals were clear and there was no kind of distortion at maximum volume levels. HP Audio Switch and HP Audio Boost elates sound quality of the laptop.
Storage
Storage plays a pivotal role in determining the performance of a laptop. Performance of a laptop can be really worse, if a laptop doesn't have proper storage component. Just like processor the term 'Storage' is a wide term. Because it denotes about two types of memory. First is RAM and the next one is ROM. RAM stores the memory of command used to perform an action whereas ROM stores all kinds of files, photos, videos and other documents. HP Pavilion has 8GB DDR4 RAM ensures the laptop doesn't get juiced up when user opens tons of application.
Under the hood, HP has a 1TB Hard Disk and a 256GB PCIe NVMe M.2 Solid State Drive. This kind of SSD works quicker than any conventional SSD which use cables. Because M.2 SSD is connected directly to the motherboard of a computer or laptop. SSD of Pavilion ensures the boot time doesn't exceed beyond 5 seconds. In general, Hard Disks operate slower than SSD but HP has done something, to close the performance gap. Needle inside the Hard Disk of HP Pavilion has the ability to run 7200 times per minute so that data transfer, read and write speeds are faster.
Keyboard & Ports
Purple color backlit draws attention even before the backlit is turned on. After turning on the backlit, the aesthetics of Pavilion is luring. Keys on the full size keyboard are large and responsive which makes the laptop ideal for gamers and developers.
The laptop has an array of ports for connectivity which includes a 1 x USB Type C, 1 x USB Type A, 1 x USB 2.0 Type A, 1 x HDMI Port 2.0 for streaming media to other sources, 3.5 mm headphone jack with microphone support, 1 x RJ-45 for Ethernet, A multi format SD card reader.
Battery
HP has not disappointed us in this segment as well, battery of HP Pavilion Ryzen makes the laptop differ from other gaming laptops in the segment. 3-cell, 52.5 Wh Li-ion battery of Pavilion 15 laptop can comfortably last for 9 hours. Even if you are playing games continuously, it must last for at least 4 hours. HP offers 1 year warranty against all kind of defects caused via manufacturing.
Verdict
While buying it from Poorvika you get more than a laptop. You get a Wired Keyboard, Mouse, 32GB Pendrive and a Backpack for free. Buy HP Pavilion online in India from our website Poorvika for Rs.74,990.
Most annoying thing about buying a product Online is waiting time. Don't worry, we heard your voice that is why we are delivering products instantly to your doorstep through our 2 hour delivery service.