29 Mar 2021
Best Noise-Cancellation Earbuds: Reviewed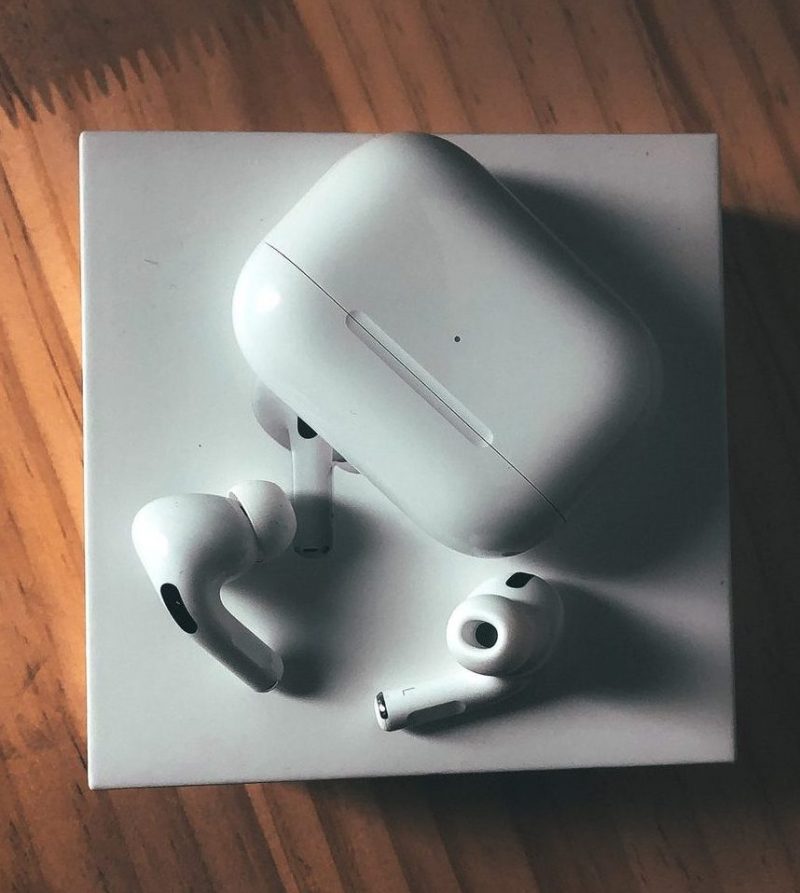 Noise-cancelling earbuds are becoming a much-needed piece of technology for a person who enjoys listening to music or other stuff all the time.
Whether you are at the office for work or teaching your kid during your travel, a refreshing pair of earbuds with a noise-cancelling feature adds significant value to your life. It also helps to invoke the music enthusiast within you.
We have listed the best noise cancellation headphones available in the market. Scroll down to know more about these earbuds. Let's get started.
APPLE AIRPODS 2: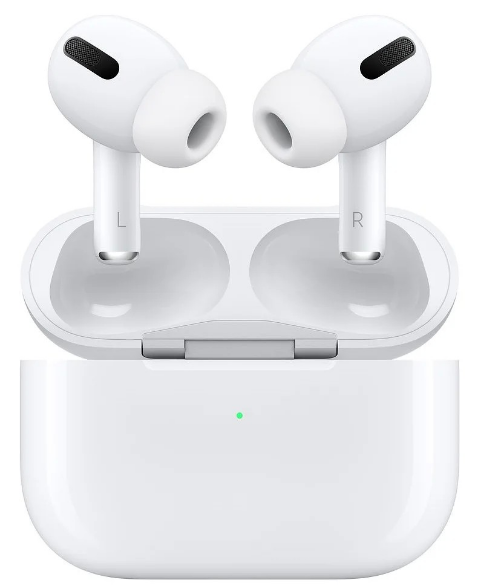 Apple's flagship, the Apple AirPods 2 is the successor to the Apple AirPods. An Active Noise Cancellation earbuds allow you to enjoy your preferred tunes without interruption from the external atmosphere.
These earbuds come with a transparency mode that allows external sounds, which enables you to hear the external environment anytime, anywhere.
The AirPods 2 can connect your Apple iPad, Apple Phone, Apple Mac, and Apple Watch instantly, and it is easy to set up and produces magical results.
THE H1 CHIP:
These earbuds come with an H1 chip. Suppose you are using the AirPods to listen to audio or receive a Google Meet conference on your Apple Mac; the H1 chip shuts the external audio automatically and engages you with your microphone.
A speech-detecting accelerometer recognizes when you are communicating through your earbuds. And when detected, the pair of beam‑forming microphones help to separate the external noise and focus on the sound of your voice.
The driver is an essential part of the noise-cancellation earbuds. It is the part that converts electrical signals into sounds. Specifically, it creates the sound you hear. Apple acknowledged this fact and inserted a 40mm driver that offers crystal clear sound in real-time.
YOU CAN JUST CONNECT WITH YOUR SIRI:
Need help? Just say "Hey Siri" for assistance without having to reach for your mobile. The Siri will automatically announce all your incoming phone messages when they arrive, and you can listen to everything with your AirPods. It allows you to send texts or connect calls for you on the go.
The Optical sensors and the motion accelerometers operate together to automatically manage the sound experience, engage the microphones for phone calls and Siri access, and enable the AirPods to play music as soon as you plug it in your ears.
You also have the privilege to wear one or both earbuds, and you can play or skip the music with a double-tap while listening to music.
The AirPods produces 5 hours of listening time and, it offers up to 3 hours of talk time in one single charge. The 5 minutes of charging provide up to 3 hours of listening time. Apple has created its AirPods the noise-cancellation earbuds to keep up with you as the charging case holds power for more than 24 hours of listening time.
If you want to check the battery power, hold the AirPods next to your iPhone or command Siri, "How's the battery on my AirPods?"
Also, when your AirPods need power, a notification will appear on your iPhone.
The Apple AirPods 2 is available Online at Poorvika for the Price of Rs.12,399. But, the actual cost of the Apple AirPods 2 is Rs.14,900. You get a 16% offer by ordering these earbuds at our site. Just choose our 2 hour delivery service and surprise your loved ones right away!
BOSE SPORT EARBUDS: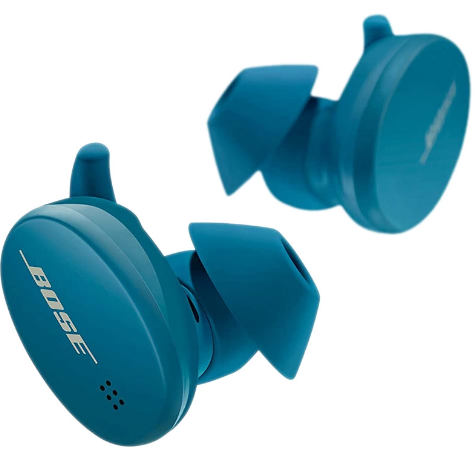 The Bose Sport Earbuds make your music like the singer is running beside you, pushing you to go more and do more.
Bose patented its acoustic port design, and a high-efficiency driver is connected to produce a loud noise from a small acoustic package.
The signature volume-optimized Active EQ robotically optimize the lows and highs so that the videos, music and voices get balanced at any listening level.
THE TECHNOLOGY:
The new StayHear Max tips make a tight seal with your ear canal. It helps you hear the deep low notes that create an impression and emotions to your music. It blocks the ambient noise around you to simultaneously focus on your music and workout.
The proprietary technologies make the audio sound clear and balanced, no matter how loud you turn it up. The earbuds' sleek design enables them to sit close to your ears. The ear tips won't hurt your ears no matter how long you use them, and the earbuds won't fall out at all. So, get equipped to hit your personal best, again and again.
Bose has designed these noise-cancellation earbuds to withstand sweat and rain as the Bose Sport Earbuds go through rigorous product quality testing for long-lasting life. They are IPX4 rated earbuds that will protect your earbuds against splashing water if you get caught in the rain on the run.
The Bose Sport Earbuds has a capacitive touch interface. The outer surface of both noise-cancellation earbuds has touchpads. On the right earbud, swipe up or down to control your volume, double-tap to play, or pause, and you can answer calls.
On the left earbud, just double-tap to use a Shortcut function. Just customize your preference, like checking your battery charge level (which you can set up in the Bose Music app).
You can dive deep within 9 m (30 ft) from your connected device and still listen to your music, with a custom-designed antenna hidden on the outside of each earbud to make you stay connected.
THE BATTERY:
You will be listening to the song uninterrupted for more than 10-hour in one single charge.
If your battery shuts down when you are about to leave your home, you can do a 15-minute quick charge that will play your favourite songs for up to two hours. You can charge your earbuds by placing them in the charging case.
THE PRICE:
The Bose Sport Earbuds is available Online at Poorvika for Rs.17,499, whereas the Bose Sport Earbuds' actual cost is Rs.17,990. You get a 2% offer by ordering these earbuds at our site. Visit the official website of Poorvika to place your orders online. Receive the products at your doorsteps by availing of our 2 Hour Fast delivery option.
SAMSUNG GALAXY BUDS PRO: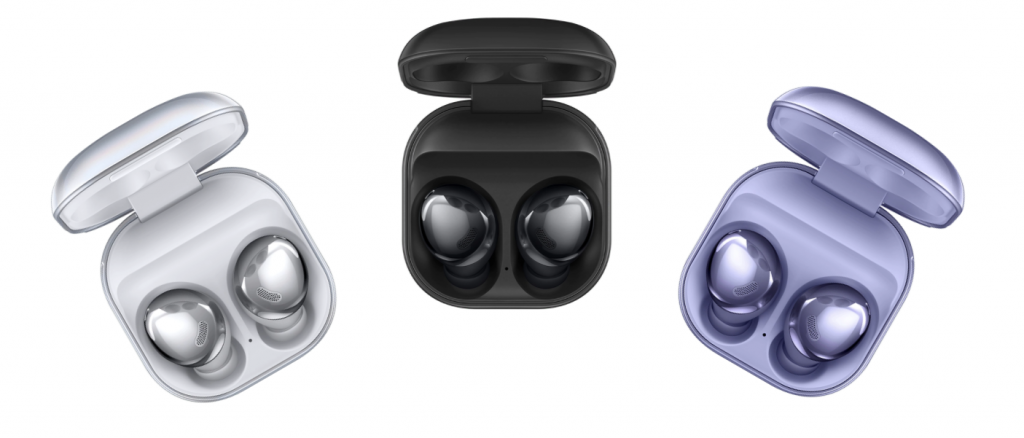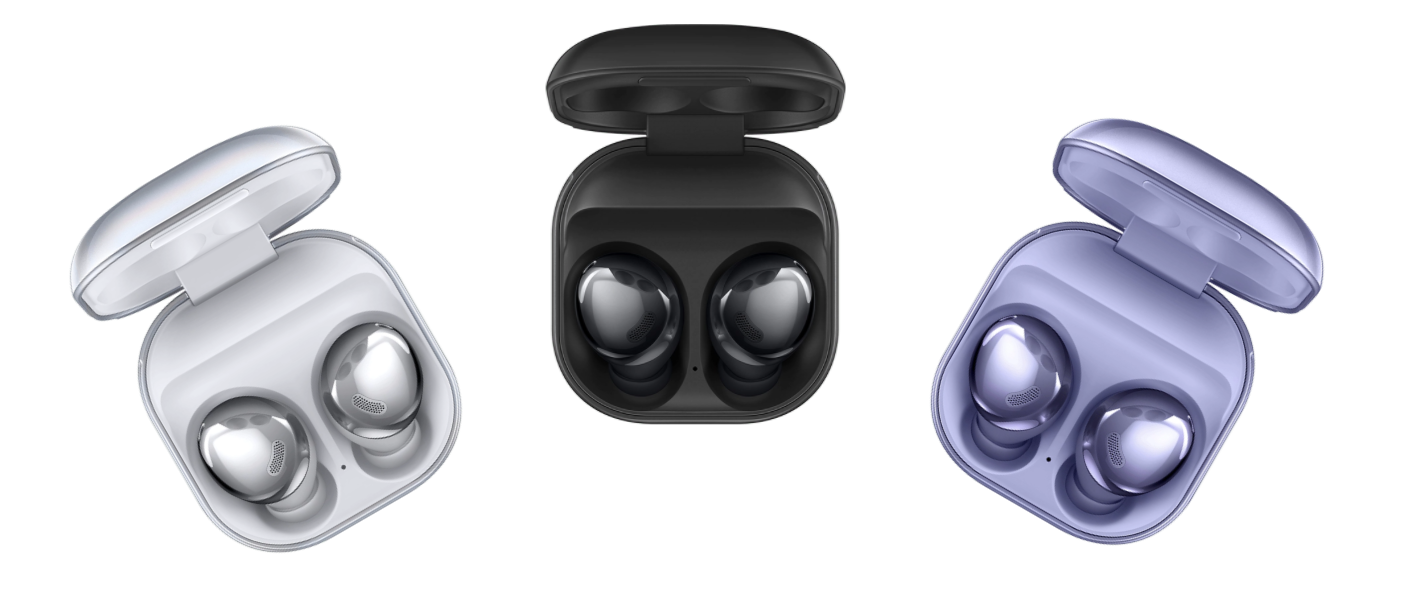 Samsung launched the Galaxy S21 5G series this January at their Unbox event. Along with its 3-new Samsung Galaxy S21 5G series range of smartphones, Samsung launched its Galaxy Buds Pro. These are the noise-cancellation earbuds that are available for you. The buds pro has a pro-grade technology for a mesmerizing audio experience.
The Intelligent Active Noise Cancellation allows you to shift between flexible ambient sound and noise-cancelling mode. It provides complete customizable ambient sounds with ease. No matter where you are, the Buds Pro lets you get the perfect music in real-time.
The Dolby Head Tracking technology in the Buds Pro helps you forget the real world. The Buds Pro joined hands with the Dolby Atmos to deliver a 360° Audio experience anytime, anywhere.
THE COLOURS:
Phantom Silver, Phantom Violet, and Phantom Black are the three Stunning colour choices available for the Samsung Galaxy buds pro. You can easily colour-coordinate these three colour variants with your latest Samsung Galaxy S21 flagship smartphone.
With Noise Cancellation sensors, Motion Sensors, and an AI-based Processor, these earbuds are a wonder of innovation in the world of technology.
The Samsung Galaxy earbuds Pro have an IPX7 water-resistant rating, allowing you to laugh at the beach or go for a hot spring without worrying about spoiling your earbuds. You can go upto one metre for 30-minute.
For a pair of Active noise-cancellation earbuds, the Samsung Galaxy buds pro have decent battery life. On a single charge, it provides about 11 hours of uninterrupted use. So, you can take these earbuds anywhere anytime.
THE PRICE:
The price of the Samsung Galaxy Buds Pro True Wireless Earbuds in India is just Rs.15,990. The actual cost of these True Wireless Earbuds is Rs.17,990, and it is available at Poorvika. Get your favourite earbuds instantly to your doorstep by availing of our 2 Hour Fast Delivery service.
Just go to our website or visit your nearest Poorvika store to check out the wide range of other devices, along with the offers and discounts that are available for you.
Please choose our 2-hour delivery service and surprise your loved ones right away!
Click here to check out my other blogs to stay on top of Upcoming Smartphones, Earphones, and many more gadgets. Get the latest Tech News and Updates, all in one go!