07 Apr 2021
What are the Advantages of Buying ASUS VivoBook Ultra Intel Core i3 11th Gen Windows 10 Home X513EA-BQ313TS Laptop?

The advantage of a product must provide an edge to users in all kind of scenarios. This is applicable for all products, and laptops are no exception. So the specification or feature of a product as the advantage of a product.
While speaking of specification, we cannot ignore the fact that it gives a rough idea of a product's performance. The only reason we don't blindly trust specifications is because most products don't look good or impressive on paper. This blog aims to outline the advantages of buying the ASUS Vivobook Ultra laptop.
Performance and User Experience are two factors that cannot be ignored when looking at the advantages of buying a Vivobook Ultra laptop. Is that all? Don't worry, we are going to comprehend a bit more on both these factors and give you a clear idea on the performance of this laptop.
Performance of ASUS Vivobook Ultra
Anyone in this universe would agree that a laptop's performance is determined based on the strength of a processor. Despite the pandemic, the Taiwanese manufacturer has managed to own 32% of the country's market share and stands proof of the qualitative nature of their products.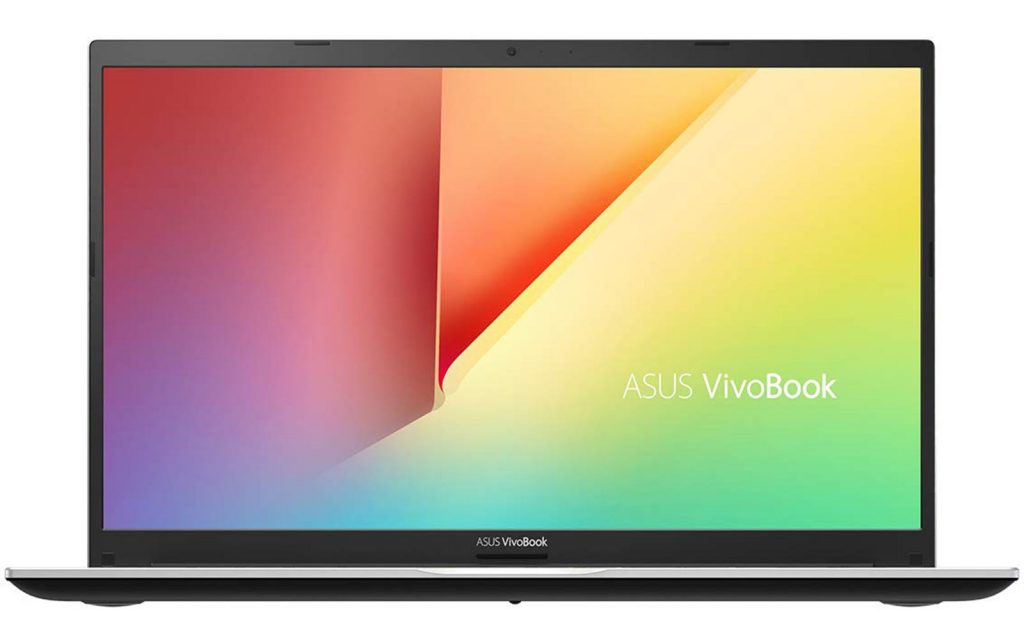 The Vivobook Ultra laptop runs on the Intel Core i3-1115G4 11th Generation processor. Though its just a Dual-Core processor, its performance is really commendable. Intel uses 10-nanometre lithography to manufacture this processor. The Tiger Lake U Microarchitecture on the chipset delivers two times faster GPU performance.
Since the transistors are manufactured using the SuperFin process, the chances of data loss and latency are very low. Using Turbo Boost Technology, Intel is able to increase the clock speed of the processor up to 4.1Ghz. By enabling Hyperthreading support, Intel is able to utilize maximum yield from each core of the chipset. Using Intel Quick Sync Video the laptop can convert videos nimbly.
Now comes GPU of Vivobook Ultra. If a budget laptop has the ability to let the user play heavy games in medium graphic settings, buying it is surely an advantage. Out of 96 Execution Units. The Intel UHD Graphics 48 Execution Units has a clock speed that ranges between 400 to 1200MHz. This kind of processing power can be explicitly seen. As the laptop was able to effortlessly handle heavy Photo editing and designing on Adobe Photoshop and Adobe Lightroom.
User Experience
Display, Keyboard and Battery are the prime components in determining the User Experience of a laptop. The ASUS has a 15.6 inch Full HD Anti-glare Display with a screen resolution support of 1920 x 1080 Pixels. The 6.8 mm bezels on left and right side of the display enables the user to have more screen area from the regular frame. Contrast levels, Saturation on the display of Vivobook are accurate.
In addition to the International English keyboard, ASUS also has numeric keys, which is really convenient while using Microsoft Excel sheet. he Round edged keys on the Keyboard are light and very responsive. In general, many laptops suffer from latency issues while using Sticky Notes. ASUS Vivobook is an exception since there is no latency or lag issue due to its well-executed design.
Power stored inside the 42 Watt Hour 3-cell Lithium-ion battery of ASUS comfortably lasts 6 hours. The ASUS Vivobook Ultra laptop price in India is Rs.43,990. Since this laptop's overall performance and user experience is amazing, making this a good choice not just for consideration but also for buying.
You can get the ASUS VivoBook Ultra Intel Core i3 11th Gen and many more laptops online at Poorvika, along with offers and discounts curated to fit your budget. Also, avail our 2-hour delivery service to get your ASUS Vivobook delivered directly to your doorstep.