12 Apr 2021
Best Features of the ASUS VivoBook Ultra K513EA-BQ563TS Laptop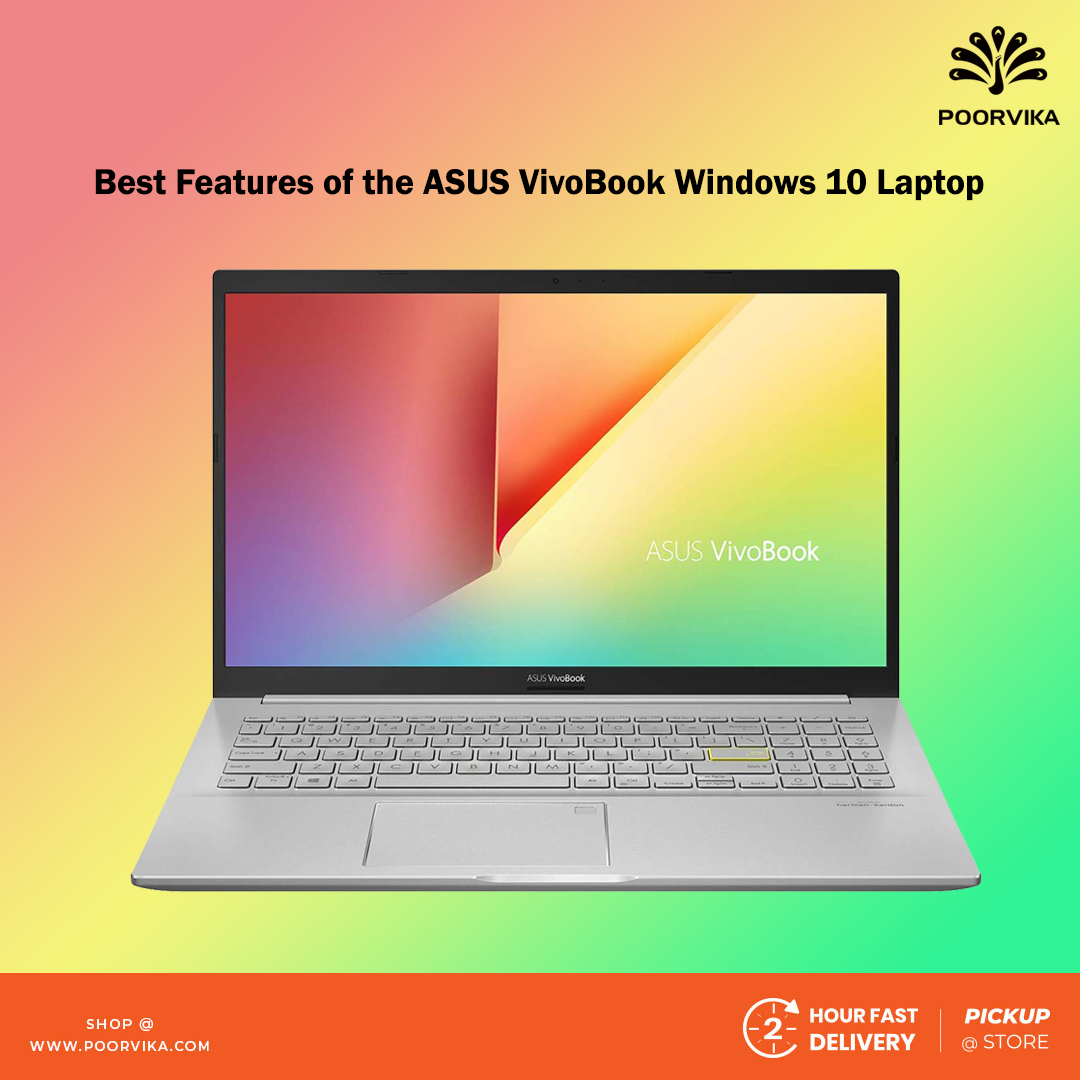 ASUS is the only company to win the hearts and trust of customers within a very short period of time. Because they rely on the qualitative state of their products not on aggressive marketing strategies. Since the title of the blog is: Best features of ASUS Vivobook Ultra laptop. We are going to describe about the practical functionality of the specification of Vivobook. Because specification will give only a rough idea whereas an explanation about the specification will help users to understand wider picture of the product.
Performance of ASUS Vivobook Ultra Laptop
A laptop's performance is determined by the chipset. Though its contribution is not absolute its contribution is definitely vital. The Vivobook laptop runs on Intel Core i5-1135G7 chipset. The Chipset has 4 real cores and 8 virtual threads. There are two major reason behind the mercilessness of i5-1135G7 chipset.
First reason is the Microarchitecture of the chipset. It uses Tiger Lake U Microarchitecture which is built on Willow Cove cores.
It offers 20 percent better performance than the previous generation Sunny Cove core. By employing willow cove, Intel is able to increase the size of L2 and L3 Cache memory. These manufacturing process directly reflects in performance.
Its base clock frequency of 2.40GHz and using Intel's Turbo Boost Technology, the processor can reach up to 3.80GHz.The chipset has a total score of 1343 in Cinebench R23 Single Core.
This score is pretty impressive because, it is through single core test we can get to know the actual potentiality of a chipset's core. On the other hand, the chipset does a really good job in Multi Core benchmark test which also tests Hyperthreading. It scored 5913 points in Cinebench R23 benchmark test.
The real life performance of this laptop is also good. There was no kind of hang issues while opening a ton of tabs in Google Chrome. The ASUS Vivobook didn't even slouch at one point of time.
Memory of ASUS Vivobook Ultra Laptop
This element plays a vital role if defining the performance of a computer or laptop. Since right from opening applications to storing files is taken care by both Volatile and Non-Volatile memory component of laptop.
ASUS Vivobook Ultra has 16GB DDR4 RAM that makes multitasking a very breezy experience. For storage, the Vivobook Ultra provides dual option.
The laptop has a 256GB M.2 NVMe PCIe Solid State Drive to store all kind of necessary files. The 1TB Hard Disk ensures user doesn't run out of space. Needle inside the Hard Disk spins 5400 times per minute so that the performance gap is not very explicit.
Display & Keyboard
Both these components play a vital role in shaping user experience. Because it is through these two components user will be assigning tasks to a computer or laptop. ASUS Vivobook has a 15.6 inch Full HD Anti-glare display with screen resolution of 1920 x 1080 Pixels. Visual experience on Vivobook Ultra is amazing.
Chiclet shaped keyboard has a separate keys for numbers which is extremely convenient while working on Excel sheets. Since the key travel is just 1.4 mm user doesn't have to hardly bang the keys.
Original price of ASUS Vivobook Ultra is 87,990 whereas you can get it for just 65,990 from our website Poorvika.
Avail our 2 hour delivery service to get Vivobook Ultra instantly to your doorstep.