12 Apr 2021
What are the advantages of buying an ASUS ZenBook 14 Intel Core i5 11th Gen Windows 10 Home Laptop UX425EA-BM501TS?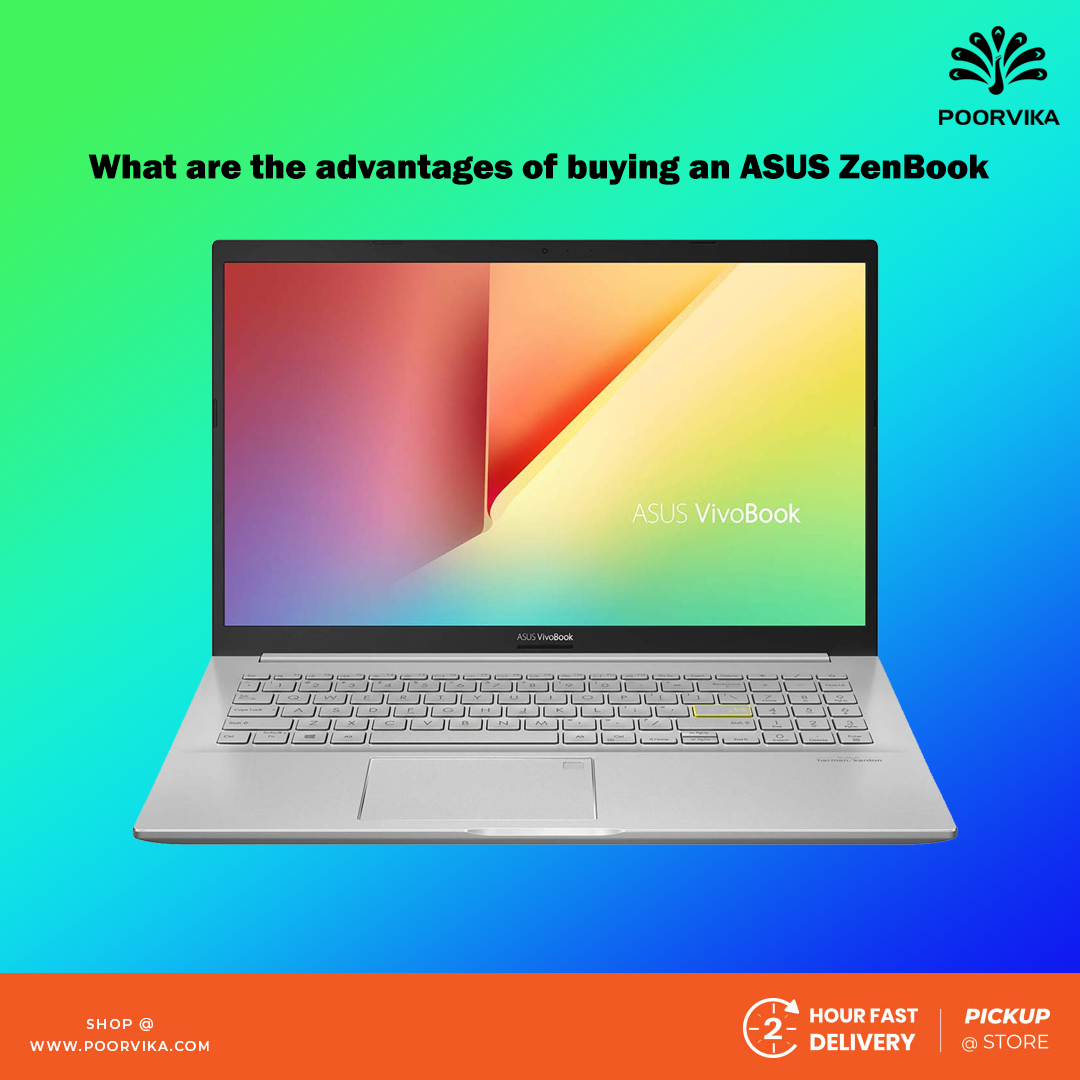 Since the title of this blog questions the advantages of buying ASUS Zenbook laptop. We have to answer how buying Zenbook laptop will help user to have an edge over your competitors. Since on paper specification will not give a clear idea about the laptop. A comprehension about the real life performance of Zenbook 14 laptop is requisite. Scroll down to know more about the advantages and specification of buying ASUS Zenbook 14 laptop.
Display of ASUS Zenbook
The ASUS Zenbook has a 14 inch Full HD Anti-glare display with screen resolution of 1920 x 1080 Pixels. In an era where manufactures are confidently boasting about 67 year old NTSC Wide Color Gamut certification. ASUS's decision to flaunt sRGB 100 percent certification is definitely worth appreciation. Because currently sRGB is the most commonly used Color Gamut through which color accuracy of Displays, Printers, Digital Cameras are tested.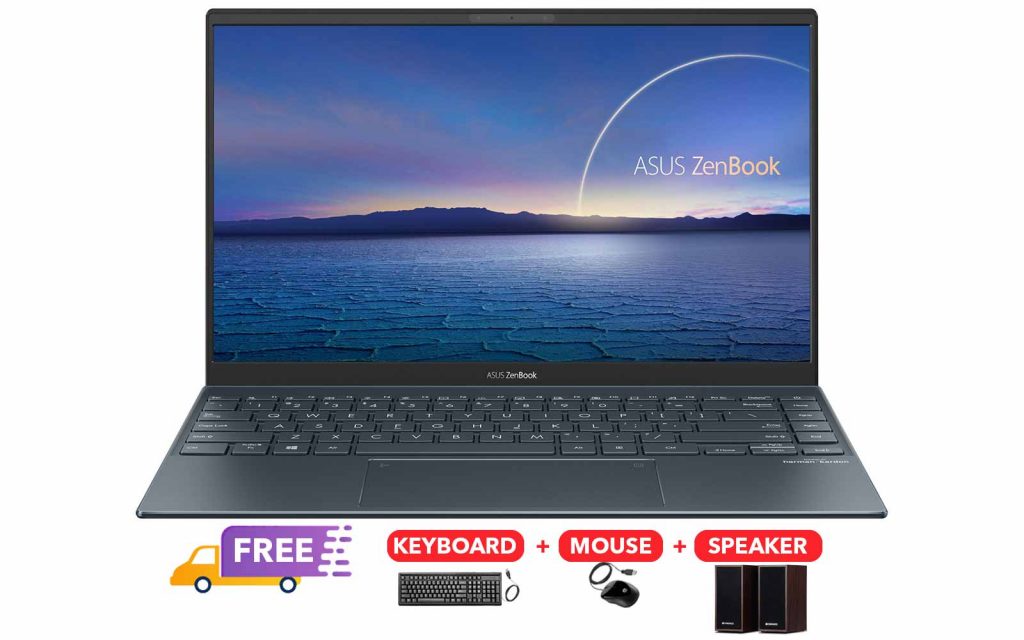 Color Gamut refers to the complete range of colors that a device can produce. 100 percent sRGB certification means the display produces colors which is close to real life. All these elements work together hence the visual experience on ASUS Zenbook is very pleasant. The screen to body ratio is 90 percent so user can comfortably watch more content without tliting their head.
Keyboard & Touchpad of ASUS Zenbook
Large keys on the spacious keyboard has just 1.4 mm key travel which makes the laptop extremely comfortable to type lengthy passages.
In addition to multi gesture support, touchpad has a LED illuminated keypad in order to compensate the lack of separate numeric keyboard.
Memory
This element is surely an advantage of Zenbook 14 laptop. RAM and ROM are the two components of a laptop that comes under this term. Contribution of RAM is vital in determining the performance of a laptop. ASUS Zenbook 14 comes with 8GB DDR4 RAM which allows the laptop stay light on its feet. Its role can be explicitly seen while toggling and working on multiple applications simultaneously.
For storage, the laptop has a M.2 NVMe PCIe 3.0 512GB Solid State Drive. Unlike Hard Disks, SSD don't have any kind of moving components or SATA cables hence it is able to work incredibly speeds. ASUS Zenbook is an unstoppable force while transferring large files.
Chipset
Chipset of a laptop consists of two major components CPU and GPU. ASUS runs on Intel Core i5-1115G processor. It has 4 cores with Hyperthreading support. Through Hyperthreading, each thread of a core can handle two applications simultaneously.
It uses Tiger Lake Microarchitecture which is known for its top notch performance. In Cinebench R23 Single Core benchmark test the processor has a total score of 1343.
Meanwhile it has 5913 points in Multi Core Cinebench R23 test. The real life performance of ASUS Zenbook 14 is impressive. And it seems like no amount of stress is sufficient to make Zenbook 14 laptop droop.
Battery
4- cell Lithium-ion 67 Watt Hour battery has enough charge to keep the laptop alive for 13 hours. Even during heavy usage, battery of the laptop must comfortably last for 7 hours. After Zenbook 14 runs out of steam, it requires just 49 minutes up to 60 percent charge.
Verdict
ASUS Zenbook 14 laptop is a perfect choice for Office Employees and Bloggers. You can buy it for just Rs. 77,990 from our official website.
Avail our 2 hour delivery service to get Zenbook 14 instantly to your doorstep.