17 Apr 2021
Anker Soundcore life p2 earbuds review- Why it is so popular?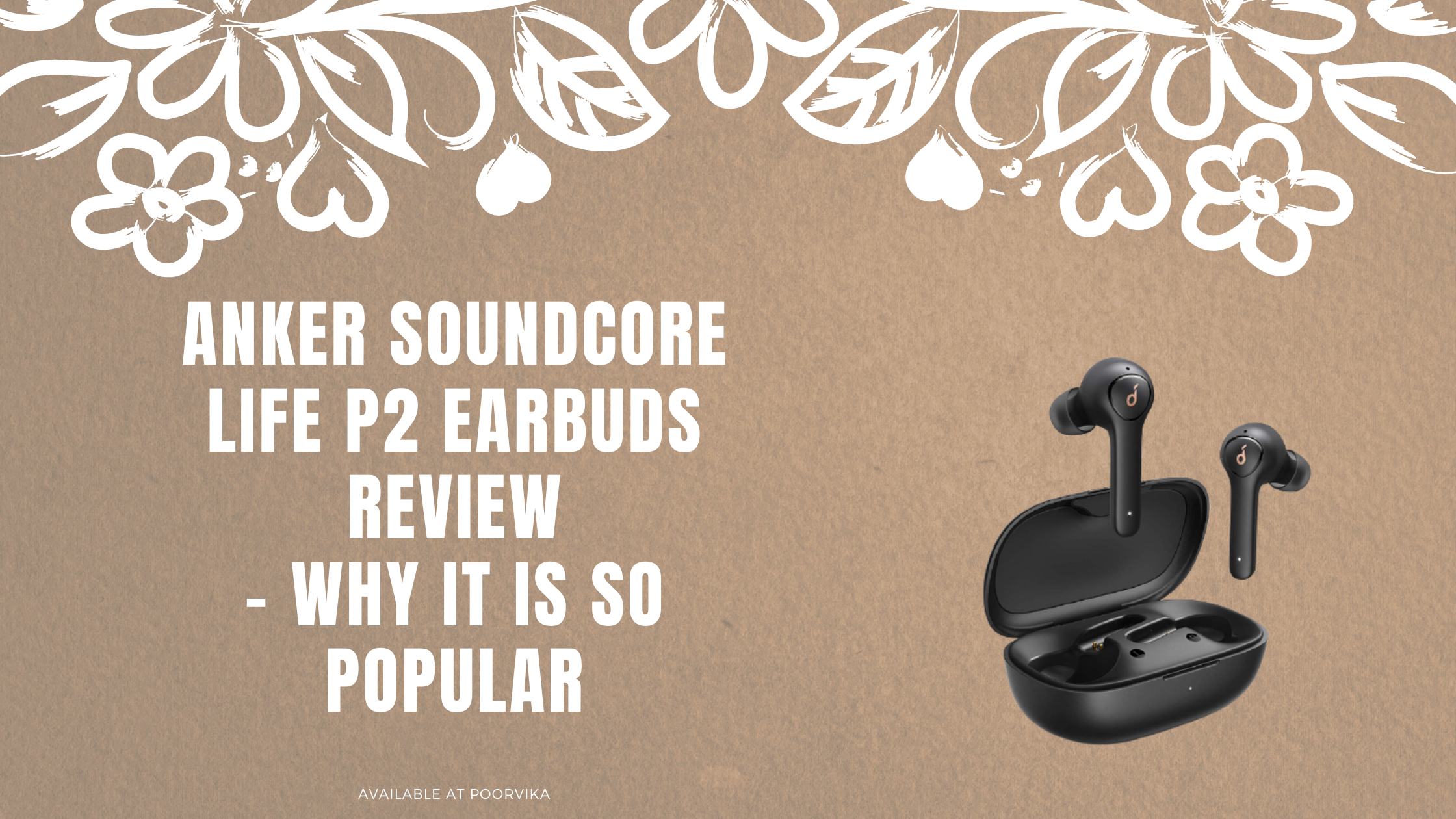 Your daily use gadgets help you complete your tasks and positively impacts your life by offering comforts during your usage hours.
Headphones top the list of gadgets that we use on a day-to-day basis.
Life turned out in such a way that you don't step out of your house without an earphone.
You run with your earphones on;
Go to bed with them;
It makes your train and plane journey pleasant;
You even eat, drink, and go to sleep with your earbuds on.
A good pair of earbuds improves the quality of your life by travelling with you all the time.
And to achieve that, you need the right pair of earbuds. Just stick with us here for the next 5 minutes to know more about the Anker Soundcore Life P2.
The Anker headphone will be a perfect companion, and it is available to improve your life quality in no time.
SUPER DRIVERS:
The Anker Soundcore Life P2's graphene drivers oscillate with extreme precision to bring you to sound with extraordinary accuracy to deliver an ultra-realistic listening experience.
UNBELIEVABLE CALL QUALITY:
These Anker earbuds come with a unique noise reduction technology. Anker has equipped the earbuds with four microphones (2 per earbud) to provide clear audio. And its unique Noise reduction technology helps filter out background noises for clear voice recordings.
40 HOURS OF POWERFUL SOUND:
You can experience 7 hours of listening from a single charge, which you can extend to 40 hours with compact charging case. Charge the charging case for 10 minutes, enables you to get one complete hour of listening time.
ANKER SOUNDCORE LIFE P2 COMES WITH BLUETOOTH 5.0:
These earbuds support Bluetooth 5.0 version. This advanced version in Bluetooth is available to create an unbreakable connection between your device and Anker Soundcore Life P2 wireless earbuds. You can skip audio, even while travelling in busy areas.
MADE FOR FLEXIBILITY: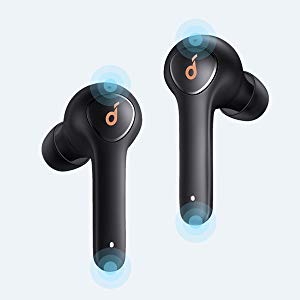 These earbuds come with an IPX7 certificate. Your Anker Soundcore Life P2 are safe from liquids such as rain, sweat, and water. So worry not and get ready to stay focused on your active life.
ANKER SOUNDCORE LIFE P2 WITH BASSUP TECHNOLOGY:
The earbuds deliver music with a deeper soundstage bass, and you can feel exceptional accuracy and clarity. The BassUp technology enhances the bass by up to 43%, and aptX audio will communicate between your device and the wireless earbuds.
ANKER SOUNDCORE LIFE P2 IS PERFECT MATCH FOR YOUR EARS:
These earbuds are available in Black colour. The Anker Soundcore Life P2 are not only fashionable in design but also completely comfortable. An ergonomic design guarantees a snug fit for an extended period of usage, while the black charging case provides a soft outer finish. You can feel a rush in your body whenever you touch your headphone.
Click this link to know the Anker Soundcore Life P2 price in India.
Order from Poorvika online and enjoy the 50% discount. Choose our 2 hour delivery service to get your earbuds on time.
Visit the Poorvika online and click on the 'Buy Now' button before the deals on these earbuds run out.

Click here to check out my other blogs to stay on top of Upcoming Smartphones, Earphones, and many more gadgets. Get the latest Tech News and Updates, all in one go!