19 Apr 2021
ASUS ROG Zephyrus G14 Ryzen R5 VS R7-THE DIFFERENCE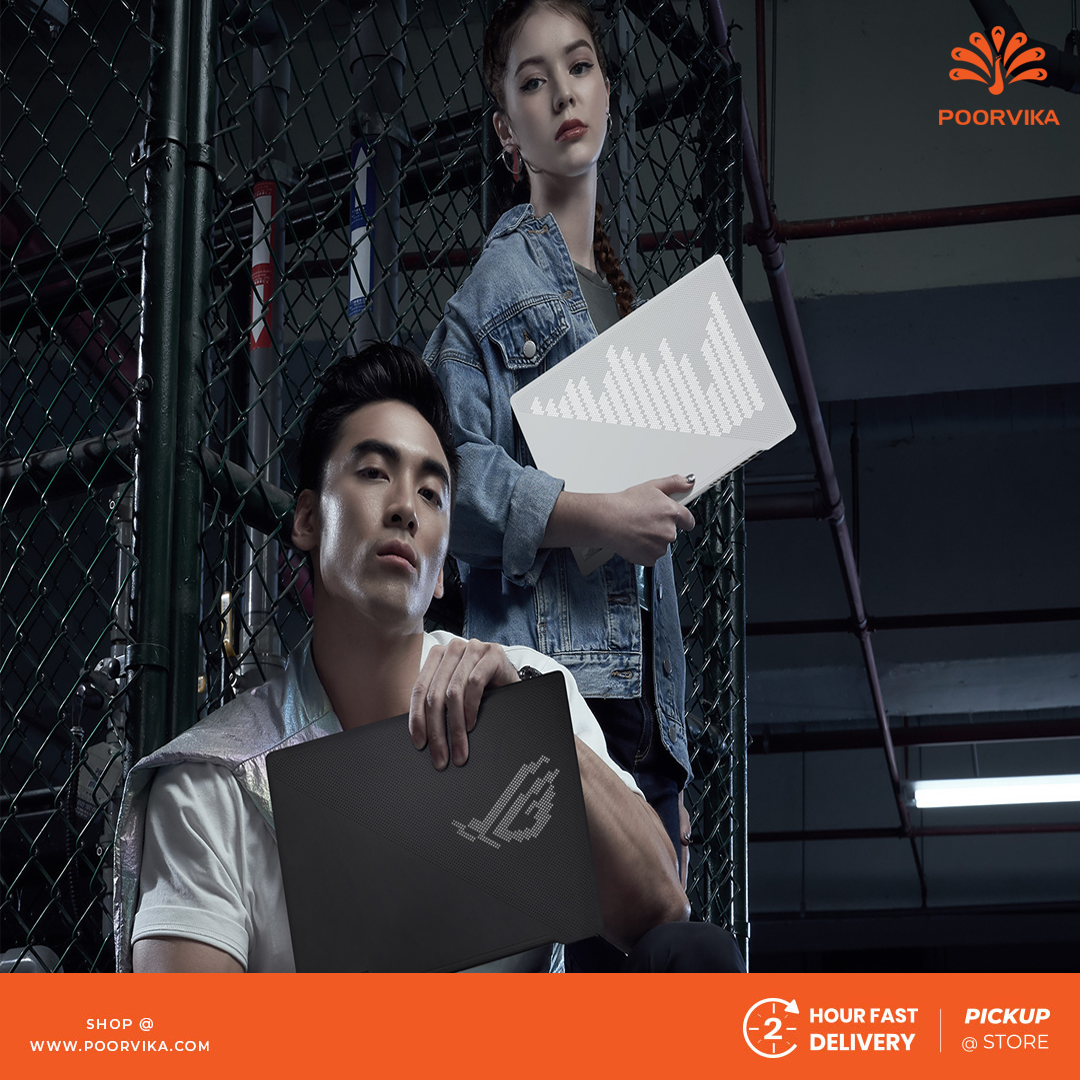 Contribution of the Taiwanese is very vital in popularizing the concept of gaming. They didn't stop there, their contribution towards both gaming and gaming products is very commendable.
Because, no other manufacturer has a separate fleet for gaming products. Their dedication and vision towards gaming can be explicitly seen in their products. That is why ASUS has won the hearts of Customers within a very short span of time. This blog will be discussing about the difference between ASUS ROG Zephyrus Ryzen R5 and ASUS ROG Zephyrus Ryzen R7 Windows 10 laptop.
These two laptops are apparently the best gaming laptops from ASUS. Nah! Not just from the Taiwanese manufacturer ASUS. Presently both these laptops are actually the best gaming laptops available in the market. In this blog, we will be unveiling the difference between specification and real life performance of these laptops.
Chipset of ASUS ROG Zephyrus
Chipset determines performance of a laptop. Its contribution is not absolute but definitely concrete and important. Because chipset controls the entire functionality of a laptop. Primary difference between both these laptops is the chipset.
Motherboard of ASUS ROG Zephyrus GA401II-HE233TS consist of AMD Ryzen R5 4600HS Chipset. AMD processors are known for their impressive multi core performance. AMD is the first computer chipset manufacturer to introduce 7 nanometre chipset.
One is because of their Zen microarchitecture. Next reason is because of Extreme Ultra Violet lithography process. By using the Zen microarchitecture, AMD was able to increase L3 Cache memory of the chipset.
Though it may seem petty on paper, in real life contribution CPU Cache memory plays a significant role while user tries to retrieve data.
This processor offers 2X better performance per Watt. In Cinebench R23 Multi core benchmark test, the chipset has a total score 8934 points. Click here to read the complete review of ASUS ROG Zephyrus G14 Ryzen R5 laptop.
CPU Performance
Meanwhile ASUS ROG Zephyrus GA401IU-HA246TS runs on AMD Ryzen R7 4800HS processor. It is more powerful than the chipset of ROG GA401II-HE233TS.
The Octa core processor has a base clock speed of 2.90GHz and using turbo boost it can reach up to 3.80GHz. For gaming purpose, power of Graphics card is very important than the power of CPU.
But the ROG laptop has a very powerful CPU too. It has the potentiality to render 4K Videos on Adobe Premiere Pro.
It has a total score of 10590 points in Cinebench R23 Multi core benchmark test. Very few computer processors has scores beyond 10000 points. It uses same 7 nanometre lithography and Renoir Zen 2 microarchitecture.
Ryzen 7 4800HS is able to perform better than Ryzen R5 4600HS processor because of two extra cores. Because there is no replacement for displacement. Processor with higher number of cores will always have an edge in multi core performance.
Graphics Card of ASUS ROG Zephyrus
Graphics card of both ROG laptops are robust enough to handle graphically intensive games like PES 2021 and Crysis 3. On average both laptops were able to deliver more than 70 frames per second.
But the 6GB NVIDIA GeForce GTX 1660Ti Graphics card of ASUS ROG Zephyrus Ryzen R7 offers better performance than the 4GB NVIDIA GeForce GTX 1650Ti Ryzen R5 laptop.
Display of ASUS ROG Zephyrus
Display of both laptops offer very impressive visual experience. But, in this round battle between siblings go neck on neck.
Transition rate, animation was more smooth and fluid in ASUS ROG Ryzen R5 because it has a 120Hz Full HD display. On the other hand image clarity of 60Hz Quad HD display of ROG Ryzen R7 is definitely better than the ROG Ryzen R5 Windows 10 laptop.
Having said no machine is perfect thus it is the responsibility of user to choose which is better for them. Except these differences, specification of both ROG laptops are exactly the same. Click here to read our complete review on ASUS ROG Ryzen R5 laptop.
Don't forget to avail our 2 hour delivery service to get products instantly to your doorstep.