19 Apr 2021
ASUS ROG Zephyrus G14 Ryzen R7 4800HS Windows 10 Home Laptop GA401IU-HA246TS : Everything you need to know!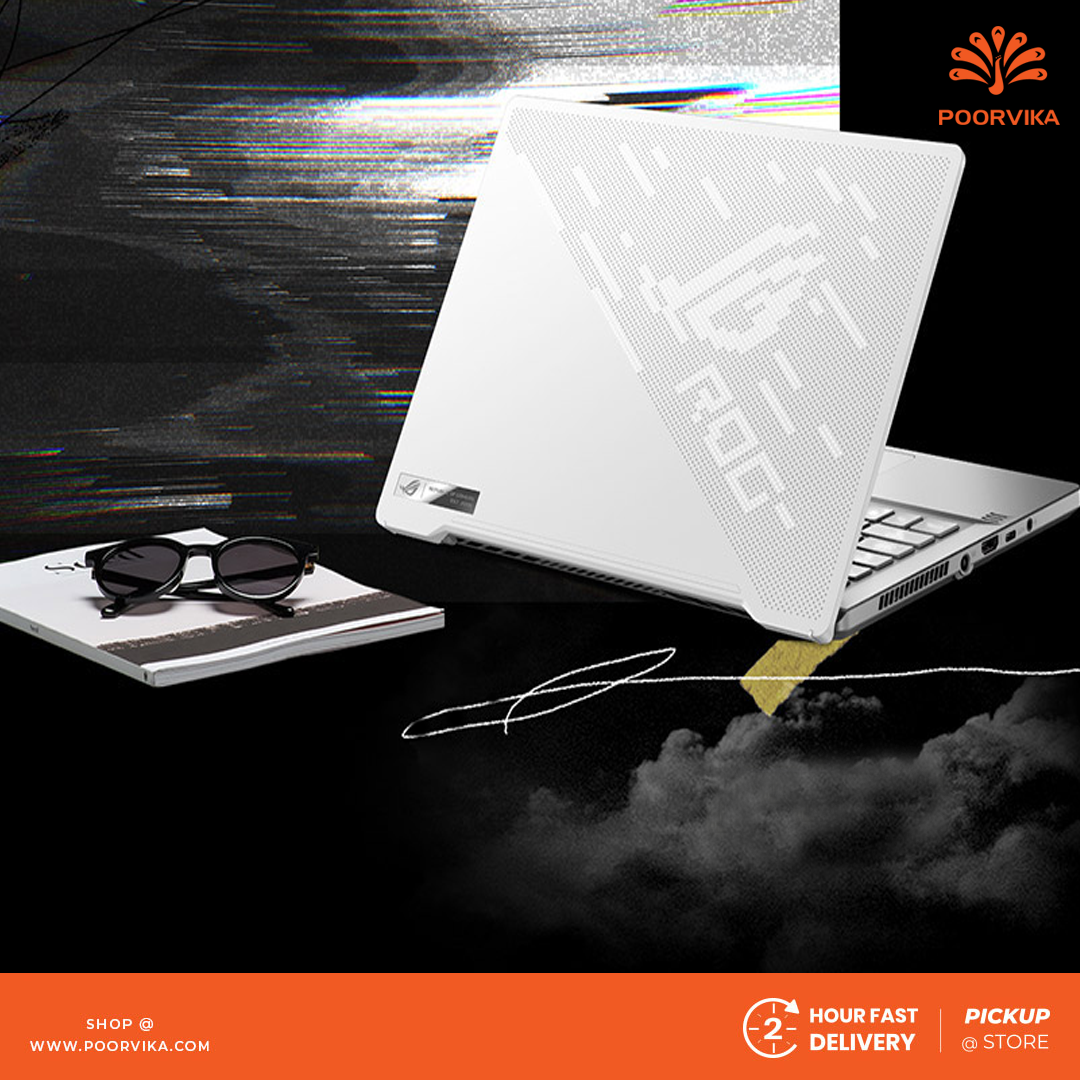 After hearing the word Game, most of us can easily correlate with the Taiwanese manufacturer ASUS. Because their contribution towards gaming sector is massive. In fact other than ASUS, no other manufacturer focuses much on games. This blog will be comprehensively describing about the performance of ASUS ROG Zephyrus G14 laptop.
And after the advent of COVID-19 Pandemic, people's obsession towards games grew to a great extent. Hands down, Gaming laptops play a vital role in curing people's obsession towards games. Because no other product except laptop offers the factor called convenience. And gaming laptops are made to Game on the Go!
Chipset of ASUS Zephyrus G14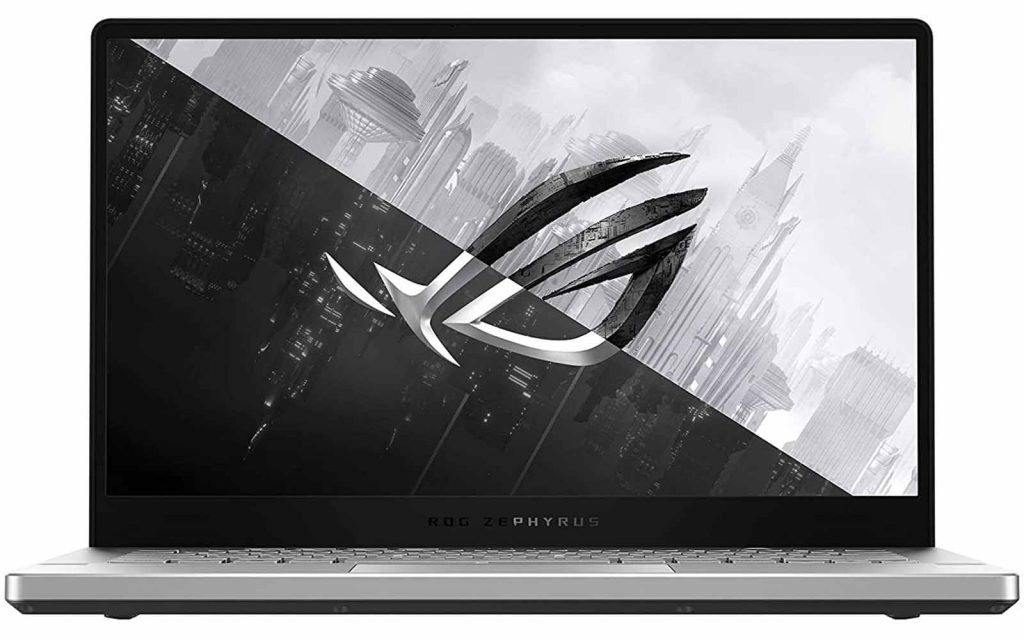 Laptop's chipset defines the performance of a laptop. The ASUS Zephyrus G14 runs on AMD Ryzen R7 4800HS processor. Taiwan Semiconductor Company uses Extreme Ultra Violet lithography process, to manufacture 7 nanometre processor for the company which has headquarters at Santa Clara, California.
It is the latest and ideal method to manufacture smaller transistors. By manufacturing smaller transistors, chipset can have more transistors which consume less power.
Through smaller transistor, chipset manufacturers can increase performance to a great extent. In addition to manufacturing process there is one more thing which plays a vital role in enhancing the performance of a chipset.
It is Microarchitecture. Functionality of a processor is entirely based on the microarchitecture. Currently Zen microarchitecture of AMD is undeniably one of the best microarchitecture in the computing industry.
The Zen microarchitecture is very well known for its impeccable multi core performance and power efficiency. Ryzen 7 4800HS has a base clock speed of 2.90GHz and using the turbo boost it is able to achieve up to 3.80GHz.
In Multicore benchmark test of Cinebench R23 its scores are pretty high. It has a total score of 10590 points. Very few computer processors have scored more than 10000 points.
GPU of ASUS Zephyrus G14
Since the ASUS Zephyrus G14 is a gaming laptop. User will expect top notch gaming experience. And it is the role of GPU to make your gaming experience blissful. Because games require raw power of GPU not CPU. As it is the role of GPU to take care graphical tasks. But the G14 has robust CPU too. Hence you can also render videos on Adobe Premiere Pro.
Here it is, Zephyrus G14 laptop has a 6GB NVIDIA GeForce GTX 1660 Ti graphics card. This graphics born to create an everlasting impression. It uses latest Turing Shaders architecture.
The graphics card has 896 CUDA cores which works vigorously so that user doesn't experience any kind of lags, frame drops, stutters while playing graphically heavy and demanding games like PES 2021, The Witcher 3: Wild Hunt.
In present scenario the GTX 1660 Ti is one of the most powerful graphics card in the industry. It has the ability to run all kind of intensive games in Full HD resolution. On average, the GPU was able to stream 60 frame per second even in harsh conditions.
Memory of ASUS Zephyrus G14
Contribution of both Volatile and Non Volatile memory plays a vital role in enhancing the performance of a laptop. Because both these components support chipset in order to deliver seamless performance. ROM which is also the storage component of a laptop is the Volatile memory. RAM is Non Volatile because it cannot store data permanently.
Contribution of RAM is very essential while working on many applications simultaneously. And the application opening time of DDR4 RAM is lower than its predecessor.
The 16GB DDR4 RAM of ASUS ROG Zephyrus G14 ensures user doesn't face any kind of difficulty while multitasking. The laptop was able to comfortably glide through vast array of heavy applications without any kind of struggle.
Meanwhile ROM of the G14 is not slouch. Under the silver colour matte body, G14 laptop has a M.2 NVMe PCIe 3.0 512GB Solid State Drive. The SSD has no kind of moving parts inside so it can work at unbelievable speeds. SSD of G14 lets user to work at blazing pace without worrying about running of space.
Display & Keyboard
We all know that Game is a visual medium with lot of pleasing visuals. So if a laptop has a bad display with poor colour gamut. It cannot neither produce stunning visuals nor pleasing visual experience.
The ASUS Zephyrus laptop has a 14 inch Quad HD Anti-glare display with a supporting screen resolution of 2560 x 1440 Pixels. Its display has all elements which allows it to produce stunning visuals.
Right from colour reproduction, image sharpness to viewing angle every aspect of this display is impeccable. While playing games like PES 2021 in Zephyrus laptop, you are simply going to say WOW!
Chiclet keys are large and spacious and it just has 1.7mm key travel thus the laptop is ideal for typing lengthy passages. Using the Armoury Crate key on the top, you can customize default CPU, GPU and fan speed settings.
In addition to impressive display, the AniMe Matrix feature on the lid of the laptop is quite interesting. The AniMe Matrix is made of 6,536 holes using CNC machinery.
It allows user to create custom animation which will be displayed on back of the display. It is a really cool feature which enhances the aesthetics of Zephyrus G14 laptop.
Audio
Sound output from the 2 x 0.7W tweeter, 2 x 2.5W speaker is clear and refined. Even after playing heavy metal songs at maximum volume, there was not even slight distortion. Hence you can clearly identify vocals without much effort from background music.
Battery
Till this day gaming laptops have ran out of steam very quickly. But the 76 Watt Hour 4 cell Lithium-ion battery has sufficient charge to power the laptop for 8 hours. After turning off AniMe Matrix feature the laptop was able to sustain 11 hours of heavy workload.
Considering the impressive gaming performance, stunning display of Zephyrus G14 is definitely best choice for Gamers! It has an extra feature which gives an edge to Zephyrus G14 laptop over other gaming laptops. The extra feature is nothing other than Incredible battery life. Battery life of laptops from other brands is not even close to battery life of ASUS G14 laptop.
Buy ASUS Zephyrus G14 Ryzen R7 4800HS laptop for just 121,990 rupees from our website Poorvika. Avail our 2 hour delivery service to get G14 instantly to your doorstep.