19 Apr 2021
Conekt Buds Alpha Earbuds- Best earbuds under 1000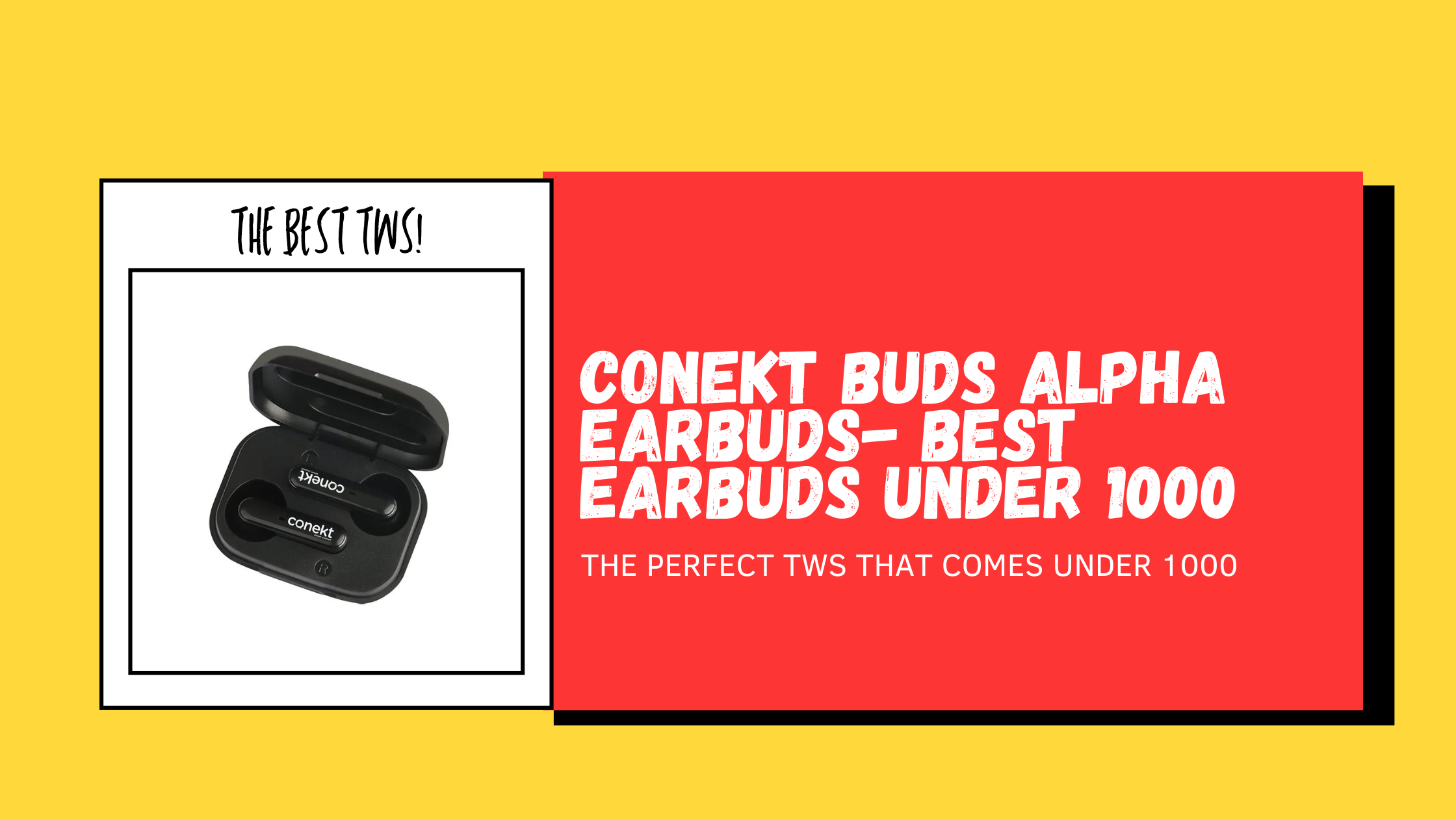 "It's time to stay away from the wired earphone and go wire-free!"
This is the new anthem for every music lover around the world.
True Wireless Earphones lets you keep your phone away while you listen to your favourite playlist. You can roam freely without that wire around your neck. Truly wireless earbuds ensure you a tangle-free life as you decided to buy a TWS headphone.
Tech Giants like Conekt came up with TWS earbuds rich in features and made them available at an affordable price range. Let's probe and look through the specifications and the feature of the Buds Alpha Earbuds created by Conekt.
Conekt headphone will specifically design their earbud to connect with your Android & iOS Mobile.
It is very affordable that it comes under the price range of Rs.1,000.
CONEKT BUDS ALPHA EARBUDS IS THE BEST TRUE WIRELESS EARBUDS:
Conekt Buds Alpha Earbuds is the best True Wireless Earbuds that come with Mic and Voice Assistant support. Connect your smartphone, communicate with your Voice Assistant and you can shuffle your playlist and get all the latest news without touching your mobile. True Wireless Earbuds helps you stay away from your mobile while you still control it.
BLUETOOTH SUPPORT:
These earbuds accompany the Bluetooth 5.0 version. It is the newest version of Bluetooth technology. With this latest version, you will get a strong connection even from a long distance. You can easily pair with any Bluetooth enabled device and enjoy your favourite track.
Conekt Buds Alpha Earbuds will automatically pair with your enabled device when you open the charging case. So, you need not connect every time you want to use your earbuds.
Also, it consumes meagre power, so you need not worry about the battery drain.
BATTERY CAPACITY OF CONEKT BUDS ALPHA EARBUDS: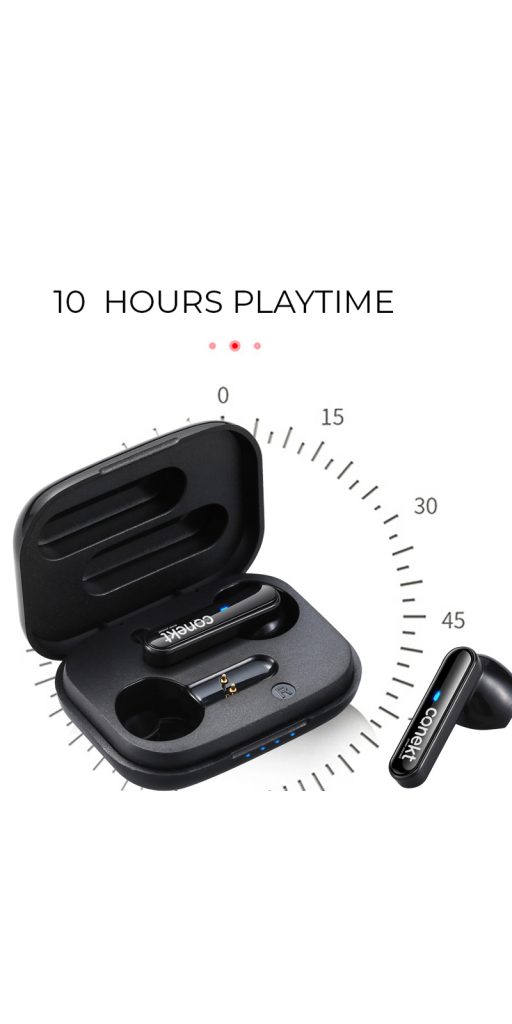 Speaking about Battery, the Conekt Buds Alpha Earbuds offers 10-Hours of continuous playtime with a single charge. Conekt has packed these earbuds with an excellent high-capacity rechargeable 400 mAh Lithium-ion battery. This headphone will be your trusted companion for music, and you can have your chit-chat all through the day.
SUPER PORTABLE CHARGING CASE:
These wireless Conekt Earbuds can last for over 10 hours of playtime from a single charge while using the compact charging case. The case offers the best and adequate playtime for you.
CONEKT BUDS ALPHA EARBUDS WITH SENSITIVE TOUCH SENSORS:
These earbuds come with responsive and sensitive touch buttons. It will immediately detect every touch gesture and control the volume, skip tracks, and pick up calls. You don't even want to touch your mobile to execute these process. Just chill and enjoy the chill breeze during your travel time.
LIGHTWEIGHT DESIGN:
These earbuds is super lightweight, and you will feel comfortable when you use your earbuds. These earbuds will snugly fit your ears to deliver you an uninterrupted wireless audio experience anywhere. You can use these earbuds during your physical activity, like jogging, running, or even during your touring days.
CREATED TO DELIVER SUPER-RICH AUDIO PERFORMANCE:
Conekt has engineered its Buds Alpha Earbuds to deliver deep bass and precise treble. The high-geared 10mm driver is available in this device is just upgraded to render pure joy with terrific wireless music.
Click this link to know the Conekt Buds Alpha Price in India.
MANUFACTURING WARRANTY:
The headphone comes with 6 Month Manufacturing Warranty.
So worry not as the manufacturer has got your TWS headphone covered.
Do not forget to avail of our 2 hour delivery service to get your products instantly delivered at your doorsteps.

Click here to check out my other blogs to stay on top of Upcoming Smartphones, Earphones, and many more gadgets. Get the latest Tech News and Updates, all in one go!