20 Apr 2021
boAt Airdopes 443 True Wireless Earbuds: Features and Review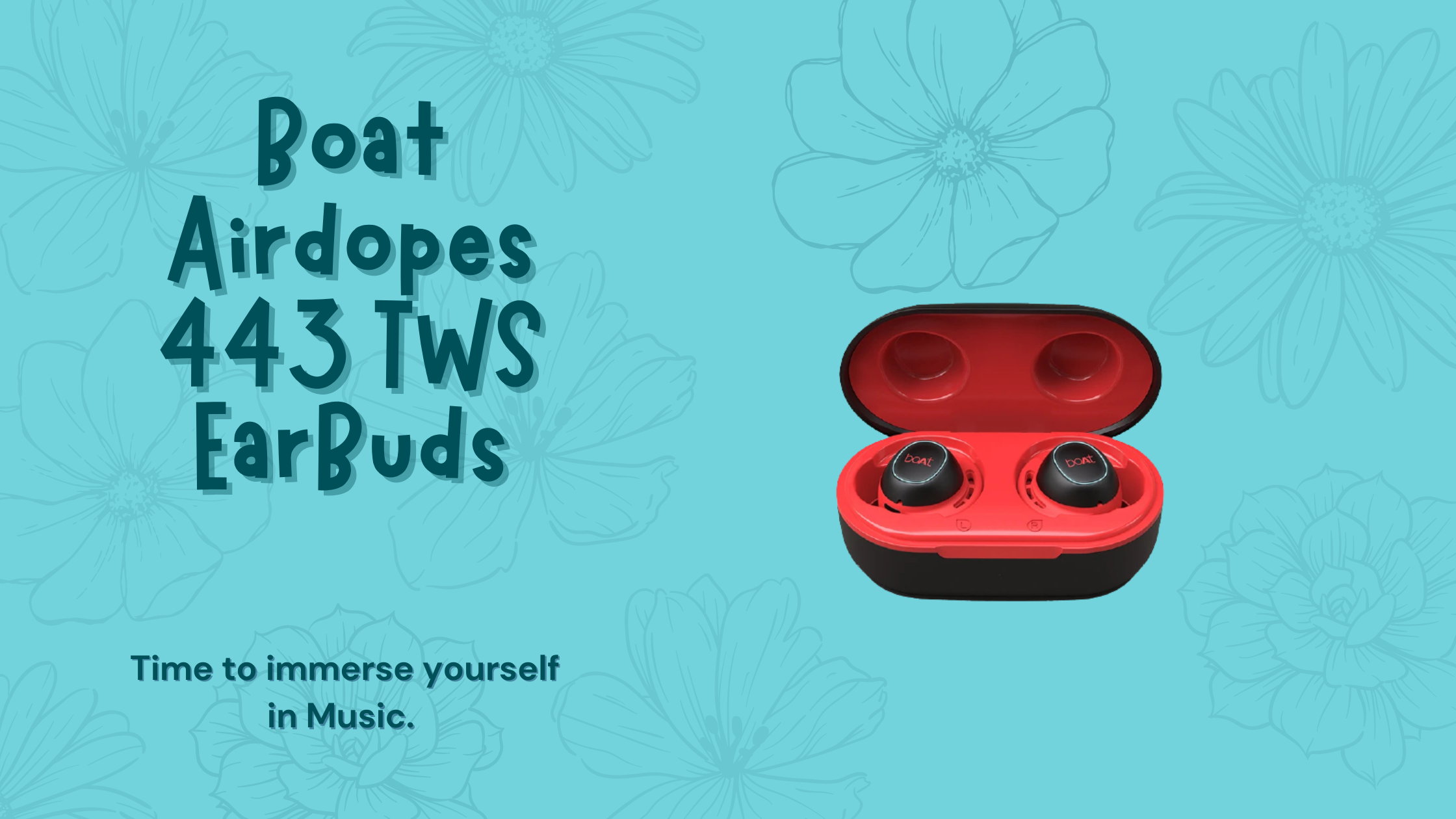 A busy person's right arm? It might be their True Wireless Earbuds. It will help the busy person handle their calls, connect easily with the person on a phone call, or connect to their favourite songs. Getting the wrong earbuds leads to headache as they suddenly drop calls at a critical moment.
However, getting the right earbuds gives crystal-clear audio, and you can even attend to your calls with ease. Here is the blog that features the boAt Airdopes 443 True Wireless Earbuds; these True Wireless Earbuds can be your right-arm assistant to get your future right. Scroll down to find out more.
ABOUT boAt:

The boAt is an Indian based consumer electronics company founded in 2015 that produces earphones, headphones, stereos, travel chargers and premium charging cables. Imagine Marketing Services Private Limited, the parent company that started boAt, was incorporated in 2013 by Sameer Ashok Mehta and Aman Gupta. Basically, it produces Made in India products that are exclusively available for you.
DRIVERS TO DRIVE YOUR SOUL:

The driver is the most essential piece in a headphone as it converts electrical signals into sound. It is actually like a tiny loudspeaker in your earbuds. Usually, a larger Bluetooth headphone driver produces better bass. However, boAt tried to create headphone with small drivers that emit better sound. Yeah! These earbuds are equipped with 6mm drivers to drive your soul by delivering the perfect sound you always wanted to hear.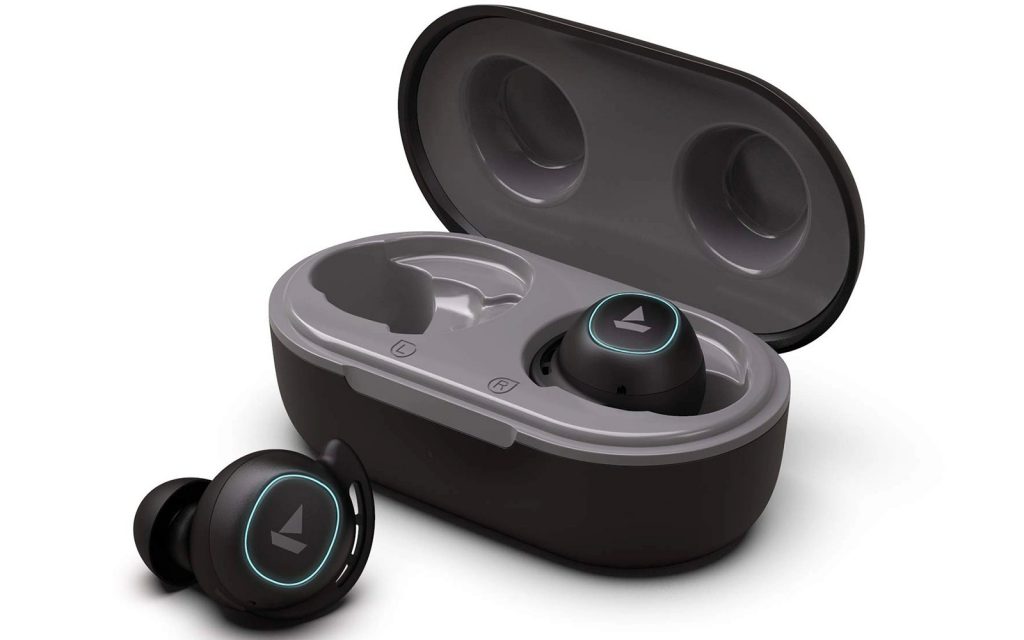 HEADPHONE WITH ADVANCED BLUETOOTH OPTION:
Bluetooth technology makes your life easier. The tiny boAt earbuds use Bluetooth technology that is completely wireless and allows you to have a hands-free call answering experience right through the Headphones.
These earbuds come with Bluetooth v5.0, which is a really advanced version of Bluetooth technology. The Bluetooth v5.0 is available for you to enjoy a truly wireless experience even at a distance of about 10m.
CHARGING TIME AND THE BATTERY CAPACITY OF THE BOAT AIRDOPES 443:
The boAt Airdopes 443 True Wireless Earbuds delivers 5 hours of listening time, and you need to charge your headphone only for 1.5 hours to get uninterrupted listening. This headphone offers 70-hours of standby time. Just go ahead, add a few more songs to that playlist.
The battery capacity of the charging case is 500mAh which ensures it supplies power efficiently to your earbuds.
IT'S TIME TO LEAVE YOUR MOBILE IN THE POCKET:
You can control volume, change tracks and attend your calls from a single touch on your earbud. There is no need to type your passcodes and access apps on your phone. Your mobile can stay in your pocket all the time.
WATER RESISTANCE:
The boAt Airdopes 443 True Wireless Earbuds is an IPX6 rated headphone. This headphone got this rate for its resistance against water and sweat. It provides a worry-free and interruption-free music experience.
A good advantage of waterproof earbuds is that you can use them in your daily life. You can take your earbuds to the swimming pool, beach, or you can wear them when you take your dog for a walk.
BOAT AIRDOPES 443 COMES WITH ACTIVE VOICE ASSISTANT:

Active Voice Assistant is an exciting feature that helps you control your device through your voice. The voice assistant will assist you in accessing your calendar, finding information, playing a song from your device, and much more. boAt knew the amount of potential a Voice Assistant could have in creating a Smart Home environment, and you can use these earbuds to connect it with everything in your Home. Buy boAt headphone to make your home a smart home.
MANUFACTURING WARRANTY:

The headphone comes with 1 Year of Manufacturing Warranty. Don't worry about anything, as the manufacturer got your True Wireless Earbuds covered.
THE PRICE OF BOAT AIRDOPES 443:
Click this link to know the boAt Airdope 443 price in India.
Do not forget to utilize our 2 hour delivery service to get your True Wireless Earbuds delivered directly to your doorstep.

Click here to check out my other blogs to stay on top of Upcoming Smartphones, Earphones, and many more gadgets. Get the latest Tech News and Updates, all in one go!