22 Apr 2021
Best Features of the Dell Inspiron 3501 Intel Core i3 10th Gen Windows 10 Home Laptop D560287WIN9BL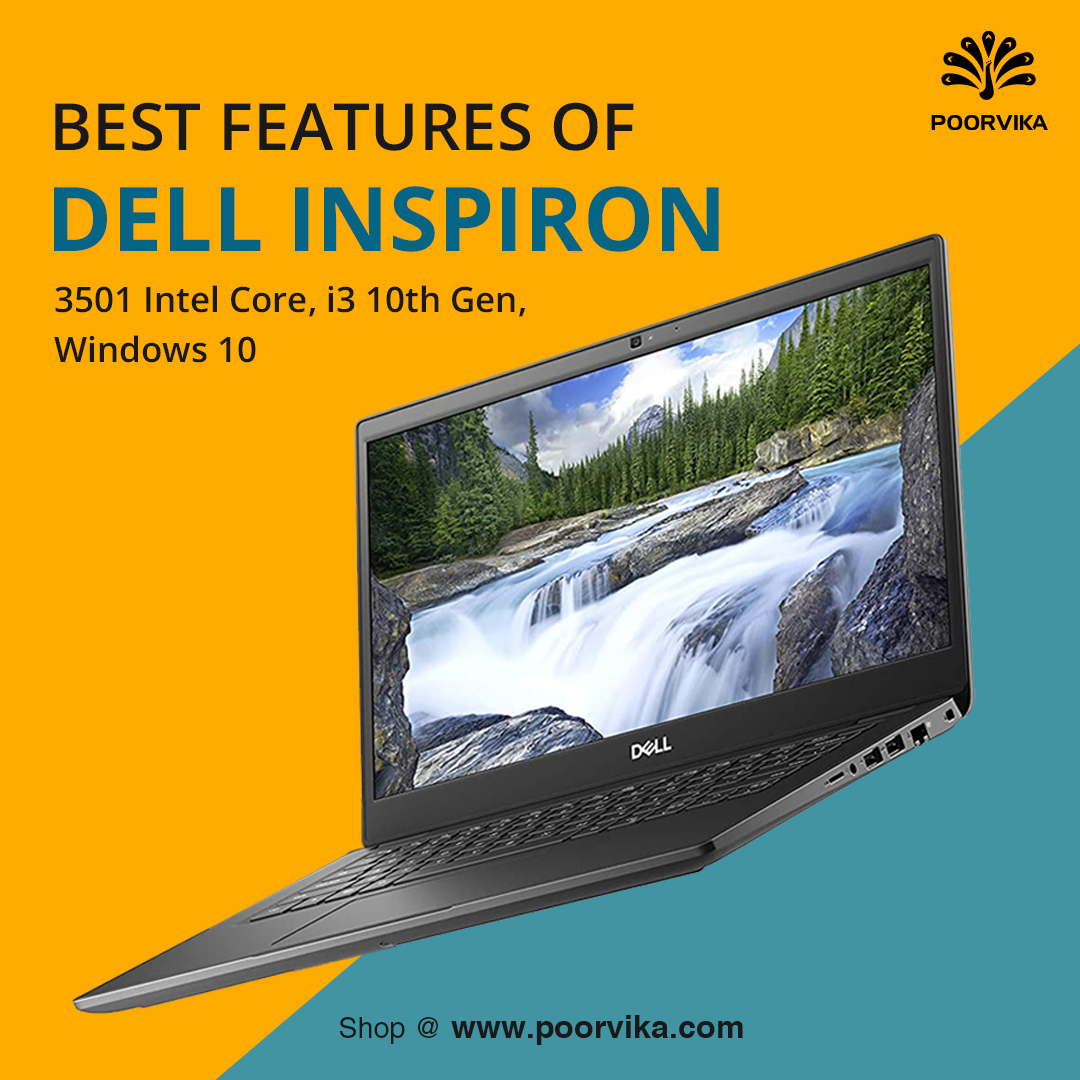 Not just technology, the invisible pathogen has entirely changed our way of living. Want to know? How has it, changed our lives? Please be patient, we will be revealing the reasons shortly. Heavy bags were placed on the shoulders of kids. We were spending more than an hour for just commuting. But after the advent of COVID-19. Both employees and students are doing so many great things from their homes. Right now we are going to unveil about a product from India's most trusted brand. Still wondering? Don't worry we are going to mention about best features of Dell Inspiron 3501 laptop.
While we speak about laptop, consecutive winner of India's most trusted brand is one of the companies which comes to our mind. Because performance of Dell products usually exceeds customer's anticipation. Yeah this is how Dell became popular.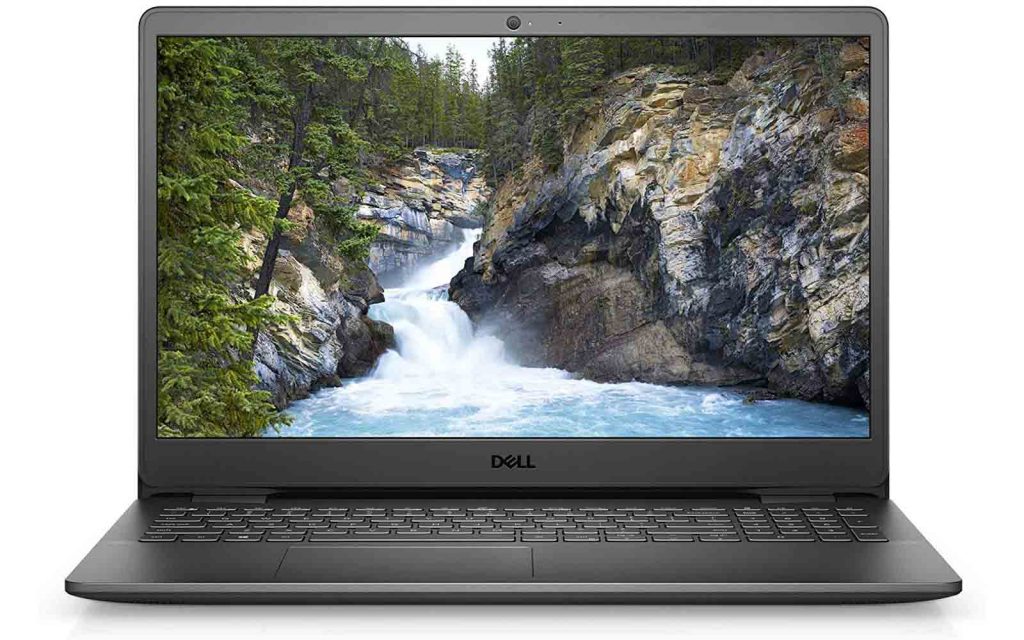 Chipset of Dell Inspiron 3501
Role of a laptop's chipset is similar human brain. Because chipset takes care of laptop's functionality. And the processing power of chipset decides performance of a laptop. Motherboard of the Dell Inspiron 3501 laptop consists of Intel Core i3-1005G1 chipset. After using the laptop, we understood that the chipset is made to handle all kind of regular tasks without sweating a bit.
Main reason behind the aggression of this processor is: its microarchitecture and clock speed. Intel uses Ice Lake U microarchitecture to build this chipset.
This microarchitecture made Intel very popular through its commendable performance. Though the base frequency is only 1.20GHz, using Intel Turbo boost technology, the chipset can reach up to maximum clock speed of 3.40GHz.
Each core of this dual core processor has 2 virtual threads with Hyperthreading support. Hence each core will be able to handle two tasks at the same time. It performs exceptionally well in both real life and all kind of benchmark tests.
Cinebench tests raw processing power of the chipset by creating three dimensional forms using Cinema 4 suite software. In Cinebench R23 Multi Core benchmark test, the processor has a total score of 949 points.
It does an exceptionally good job in real world too. Opening multiple tabs on Google Chrome and WordPress was not sufficient enough to make the laptop droop.
Though the laptop doesn't have a separate graphics card. The Intel Integrated UHD of Dell Inspiron 3501 is no slouch. As we didn't face any kind of issues while playing games like Minecraft and Rogue Legacy.
Memory of Dell Inspiron 3501
Non-Volatile memory of a laptop is also a prominent component of a laptop. Because RAM is the only component which aids chipset.
Both these components work together to deliver seamless user experience and impressive performance. 4GB RAM of Dell Inspiron 3501 is ideal for official and academic purposes.
In addition to impressive chipset, Inspiron 3501 has a massive 1TB Hard Drive for storage. It ensures the laptop doesn't run out of storage at any cost. The Hard Drive is AHCI (Advanced Host Controller Interface) compatible. Thus it can work at higher speeds than regular hard drives which uses IDE interface.
AHCI is relatively a new technology introduced by Intel. This technology boosts the performance of Hard Disk to a great extent. This why data transfer speed of Inspiron's hard drive can reach up to 6Gbps. So from now on, user need not wait for a long time even while sharing massive amount of data.
Display & Keyboard
Here comes the two major components which determines user experience of the laptop. Because it is through both these components, User will be able to communicate with the laptop. Hence a laptop's display and keyboard must also be equally good. Only then, user can comfortably use the laptop.
The Dell Inspiron has a 15.6 inch Full HD display with a supporting screen resolution of 1920 x 1080 Pixels. Since the number of pixels are pretty high for a 15.6 inch display.
All kind of content looks sharp and clear. The display has the ability to produce 220 nits brightness level, user will not feel any kind of discomfort even while using the laptop outdoors.
The English International keyboard has discrete numeric keypad. It has less key travel thus enabling user to type at blazing speeds.
A person with mediocre typing skills can comfortably type more than 60 words per minute. Numeric keys are extremely helpful for people who work on excel sheet. And discrete buttons for page up and down is definitely convenient while surfing on internet.
Ports
1x RJ-45 for Ethernet, 1x USB 2.0 port, 2x USB 3.2 Gen 1 ports, 3.5 mm headphone jack with microphone support. HDMI port which allows you to stream contents of your laptop's display to an external device. A separate slot for SD card reader.
Battery
Under the plastic chassis, Dell Inspiron has a 3-cell 42 Watt Hour battery which has sufficient power to power the laptop for 6 hours.
Buy Dell Inspiron 3501 for just rupees 38,490 from our website Poorvika. Opt for our 2 hour delivery service to get products instantly to your doorstep.