26 Apr 2021
Best features of the Lenovo IdeaPad L340 Gaming Intel Core i5 9th Gen Windows 10 Laptop 81LK01QNIN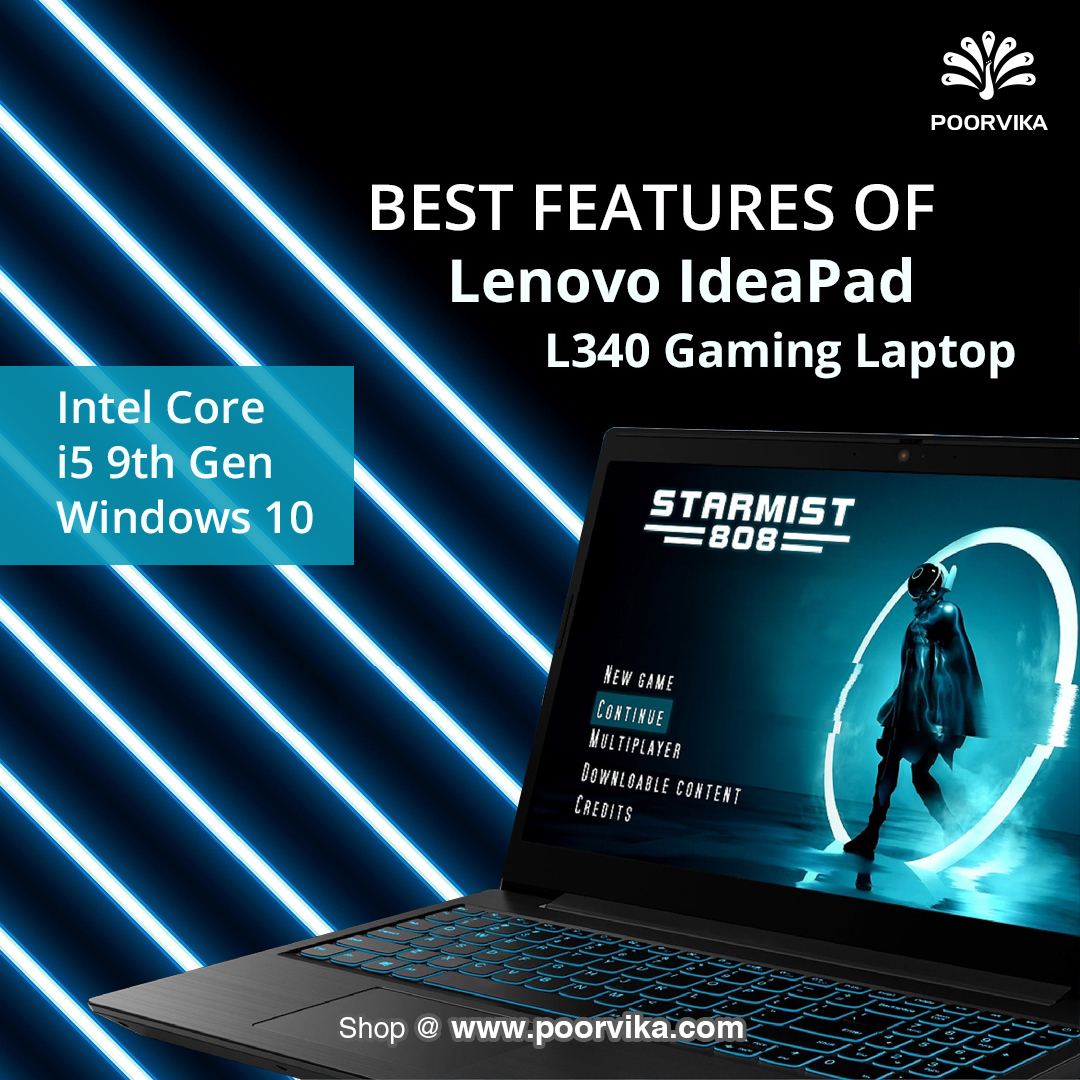 Games are undeniably the best way to cure our boredom. Because gone are the days when game were just mere visual medium. In order to play video games, you need to have a really good analytical and decision making skills. A lot of field work is done while developing a game and the 'Gamer need to be aware of all those hidden details to complete each level. Also the market has a plethora of products for gaming. Among them fingers crossed laptop is the best option. Since it allows user to play games wherever they go. This blog will be explaining about the best features of Lenovo Ideapad L340 laptop.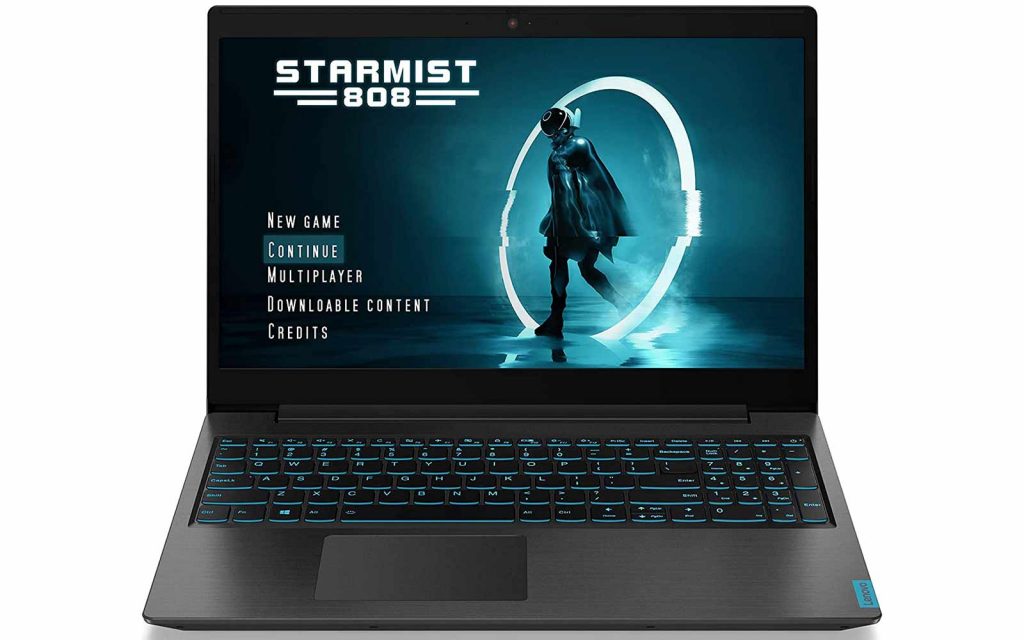 Chipset of Lenovo Ideapad L340
We all know the importance of a laptop's chipset. But since L340 is a gaming laptop. There is one more component which is equally important as the processor. It is known as GPU or Graphics Card. Main purpose of Graphics card is: to process, render graphics.
As games require muscle of GPU, a gaming laptop must have a robust graphics card. Curious to know about the graphic card of Lenovo Ideapad L340? Hold on, we will be comprehensively describing about its real life performance.
In addition to Intel Core i5-93500HF CPU, motherboard of Ideapad L340 consists of 3GB NVIDIA GeForce GTX 1050 Graphics card. CPU and Graphics card of Ideapad L340 are made to deliver impeccable performance.
The Intel Core i5-93500HF processor consists of 4 physical cores and 8 virtual threads. It also supports Hyperthreading hence each core of the laptop can handle two tasks at the same time.
This CPU is the prime reason behind the aggression of the laptop. It has a base clock speed of 2.40GHz through Intel's turbo boost technology the processor can reach maximum frequency of 4.00GHz.
A laptop cannot simply deliver seamless gaming experience. It must have robust CPU and GPU. Only then a laptop will be able to smoothly run all kind of intensive and heavy games. 3GB NVIDIA GeForce GTX 1050 Graphics card consists of 6 multiprocessors which works continuously so that user doesn't face any kind of trouble while playing games.
Even small issues like frame drops and lags can be very annoying especially if you are determined to complete a mission. After buying this laptop, you will not face any kind of issues even while playing heavy games Assassin's Creed Odyssey.
Memory of Lenovo Idepad L340
Memory consists of two major components which contribute chipset to enhance the performance of the laptop. 8GB DDR4 RAM ensures Lenovo Ideapad L340 doesn't lag while multitasking. Be it switching between multiple applications or playing games continuously, you will not experience any kind of slowdown at any cost.
For memory, Ideapad L340 has a 1TB Hard Drive that has the ability to spin 5400 times per minute so that user doesn't experience slowdown while transferring huge files. It is quick as flash thus enabling user to work at unprecedented speeds.
Display & Keyboard of Lenovo Ideapad L340
Games will have a lot of pleasing visuals in order to stun our eyes. Those visuals will not look good if the laptop's display has poor colour gamut. Not just colour gamut, resolution of a display is also very important.
Watching any content on the 15.6 inch display with a supporting screen resolution of 1920 x 1080 Pixels is amazing. Images look crystal clear only because of tightly packed pixels. It also produces around 250 nits of brightness thus using it on a sunny day is not going to be a problem.
Square shaped keys on the blue colour backlit keyboard are large and very responsive. It also has a very light key travel so user need not apply much pressure while typing. It also looks lovely while working in dark environment.
Battery
Under the polycarbonate chassis, Lenovo Ideapad L340 there is a 3 cell 45 Watt Hour battery. Under normal usage, the laptop will last up to 8 hours. However you need not worry even after the laptop runs out of steam. Because using the 135 AC Adapter, you charge the laptop in just 120 minutes.
Ports
2 x USB 3.1, (Gen 1) 1 x USB 3.1 Type-C, 1 x Headphone / mic combo, 1 x HDMI, 1x RJ45, Kensington lock slot to guard your laptop in all environments.
Buy Lenovo Ideapad L340 81LK01QNIN Laptop for just Rs.51,490 from our website Poorvika. Avail our 2 hour delivery service to get it instantly to your doorstep.