27 Apr 2021
Everything you need to know about the HP 15s Ryzen 3 3250U Windows 10 Home Laptop 15s-gr0012AU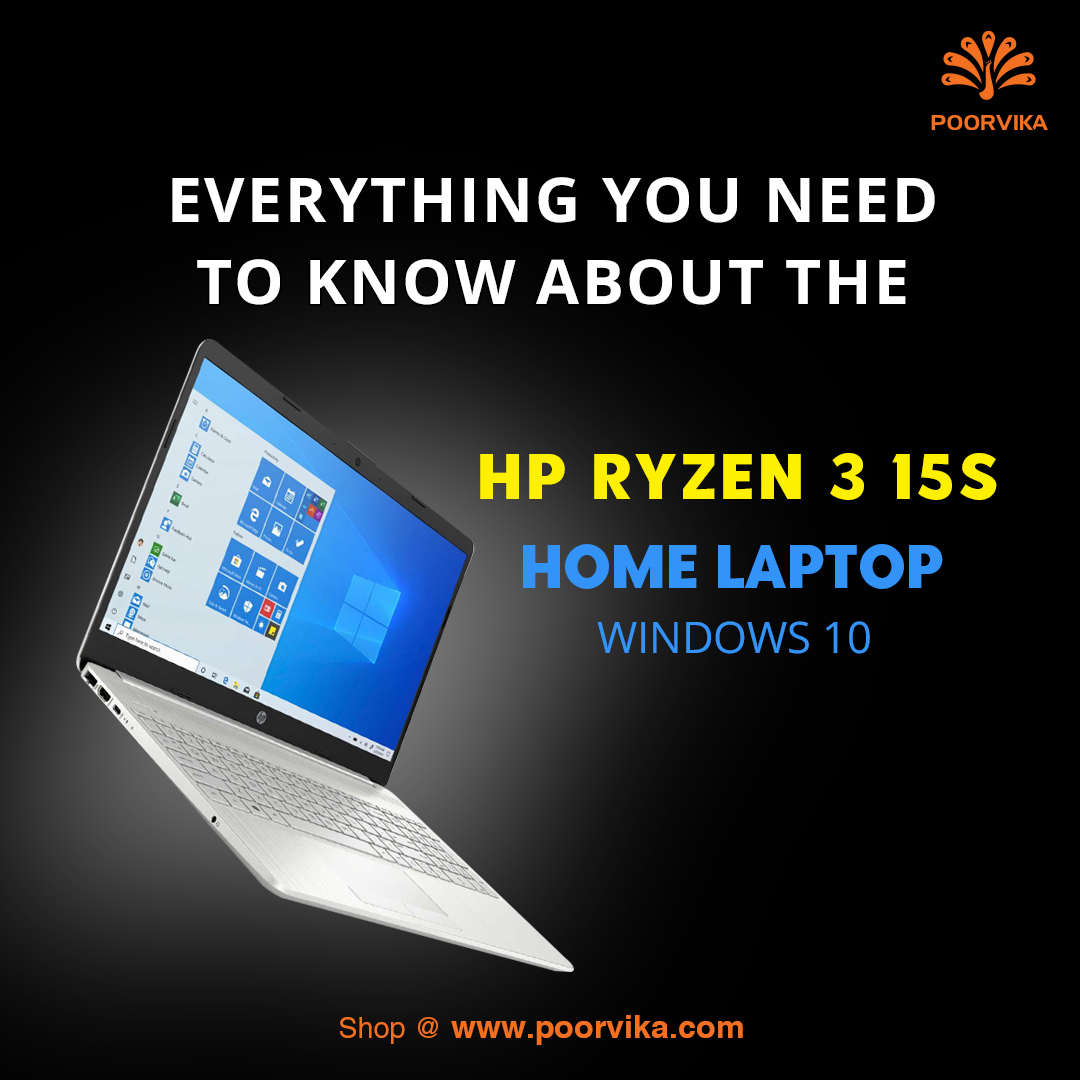 No matter what happens, we must survive. In order to survive we need resources and resources don't come just like that. We need to work in order to earn resources. In this crucial scenario, all of our lives are at risk. But somehow we have found a way to enhance our productivity. How? Through laptops and personal computers. Both products serve all our needs. In this blog we will be discussing about the specification, real life performance of HP 15S Ryzen laptop.
HP is the perfect example of the English saying Great mind come from subtle environment. The company and their products have never been stagnant. HP has brought several ground breaking innovations in computing industry. The HP 15S Ryzen is another addition to their fleet.
Chipset of HP 15S Ryzen
After introducing Zen microarchitecture, AMD began to question the monopoly of Intel. And AMD grew in a very aggressive manner. Because performance of Zen microarchitecture is impeccable. The HP 15S Ryzen laptop runs on AMD Ryzen 3 3205U chipset.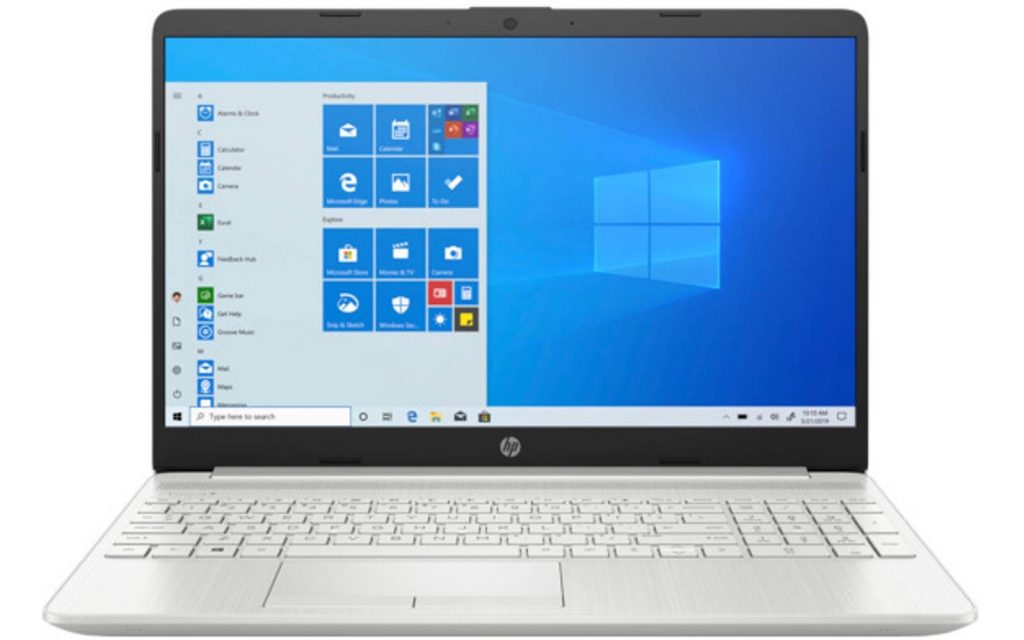 It is tailor made to power mid-range laptops. Each core of the Dual core processor consists of 2 virtual threads. It also has Hyperthreading support which means each core handle multiple tasks at the same time.
Thus user need not have to struggle while multitasking. The chipset can operate at the clock speed of 2.60GHz which is more than enough to run all kind of applications smoothly.
Just all other laptop processors, Ryzen 3 3205U is built x86-64 bit Instruction set architecture. It is the microarchitecture which makes the processor stand out from the crowd.
The Zen microarchitecture is well known for its power efficiency and incredible performance. In Cinebench R20 Multi Core benchmark test, the Ryzen 3 3205U processor has a score of 751. This kind of score is pretty high for a dual core processor.
Since HP 15S Ryzen is not a gaming laptop, it doesn't have a discrete Graphics Card or GPU. But the integrated AMD Radeon Vega 3 Graphics of 15S Ryzen is no slouch.
It consists of 192 shaders which has the ability to operate at a frequency of 1100MHz. Though it is not ideal for playing graphically intensive games like Grand Theft Auto. It has enough muscle to let user design images, posters on Adobe Photoshop.
Memory of HP 15S Ryzen
In addition to chipset, components which come under this factor plays a very prominent role in boosting the performance of a laptop.
8GB DDR4 RAM on the motherboard of HP 15S Ryzen laptop is capable of sustaining any kind of workload. It helps the laptop to deliver breezy multitasking experience.
The laptop offers dual option for storage. It has a combination of 1TB Hard Disk and a 256GB M.2 PCIe NVMe SSD. Through this kind of option user doesn't have to worry about running out of space or the laptop slowing down.
As user can store the operating system and other important files in SSD. Other files which doesn't have much importance can be stored on the massive 1TB Hard Disk.
Display & Keyboard of HP15S Ryzen
Now comes the components though which user can assign commands and view the output of the commands. The HP 15S Ryzen laptop has a 15.6 inch Full HD Anti-glare display with a supporting screen resolution of 1920 x 1080 Pixels.
Because of the pixel density, images and videos on the display of HP 15S Ryzen laptop is clean and sharp. Also the bezels on both sides are sleek, hence user can watch the entire content of the display without having tilt their head.
The Full size silver colour keyboard has separate numeric keypad. It looks lovely and works flawlessly. Since there is ample space between each keys, the user need not have to struggle while typing long content.
And lighter key travel takes convenience to the next level. Discrete keys for numbers is really useful while working on excel sheets and performing calculations.
Build of HP 15S Ryzen
In fact, most of the buyers pay much attention to the build quality and finish of the body. Gone are the days, where laptops looked like mere black boxes. Currently manufacturers are paying much attention to the aesthetics and build quality.
Entire chassis of the HP 15S Ryzen laptop is made of plastic and it feels dense and hard. We did not hear any kind of creaky noise even at one point of time. Lid of the laptop has a glossy ceramic finish and it looks absolutely brilliant.
Operating System
Software is equally important as hardware because it brings the actual potentiality of the components. After the overwhelming success of Windows 7, Microsoft was clueless about their next move.
Then came Windows 10, which comfortably sat on the throne. Initially people were hesitant, but after using Windows 10 operating system it became the favourite choice of public.
The HP 15S Ryzen laptop runs on Windows 10 operating system. It comes with ready to use Microsoft Applications. So that you need not look for external source to get your basic tasks done.
Camera
On the top, the HP 15S has a 720p HP True Vision Webcam with Dual Array digital microphones. Clarity of Skype video calls in this laptop is up to the mark. However if the lighting condition is bad, noise level of images increases to a great extent. Yet the quality of images were manageable.
Battery
Stand by time of HP 15S Ryzen laptop's battery is more than enough to outlast your day. Under the shell, the laptop has a 3 cell 41 Watt hour Lithium-ion battery that has enough charge to prevent the laptop running out of steam for 6 hours. But after reducing the screen brightness to 60 percent, battery life was around 8 hours.
Ports
The laptop has an array of options for connectivity and the list includes 1 x USB Type-C, 2 x USB Type-A, HDMI that lets you to stream content from your laptop's display to other external devices, RJ-45 for Ethernet, 3.5mm headphone with microphone support, a separate SD card reader slot.
You can buy HP 15S Ryzen Windows 10 laptop for just rupees 38990 from our website Poorvika. Avail our 2 hour delivery service to get it instantly to your doorstep.