29 Apr 2021
Best Features of the Lenovo IdeaPad Slim 3 Ryzen R3 3250U Windows 10 Home Laptop 81W10057IN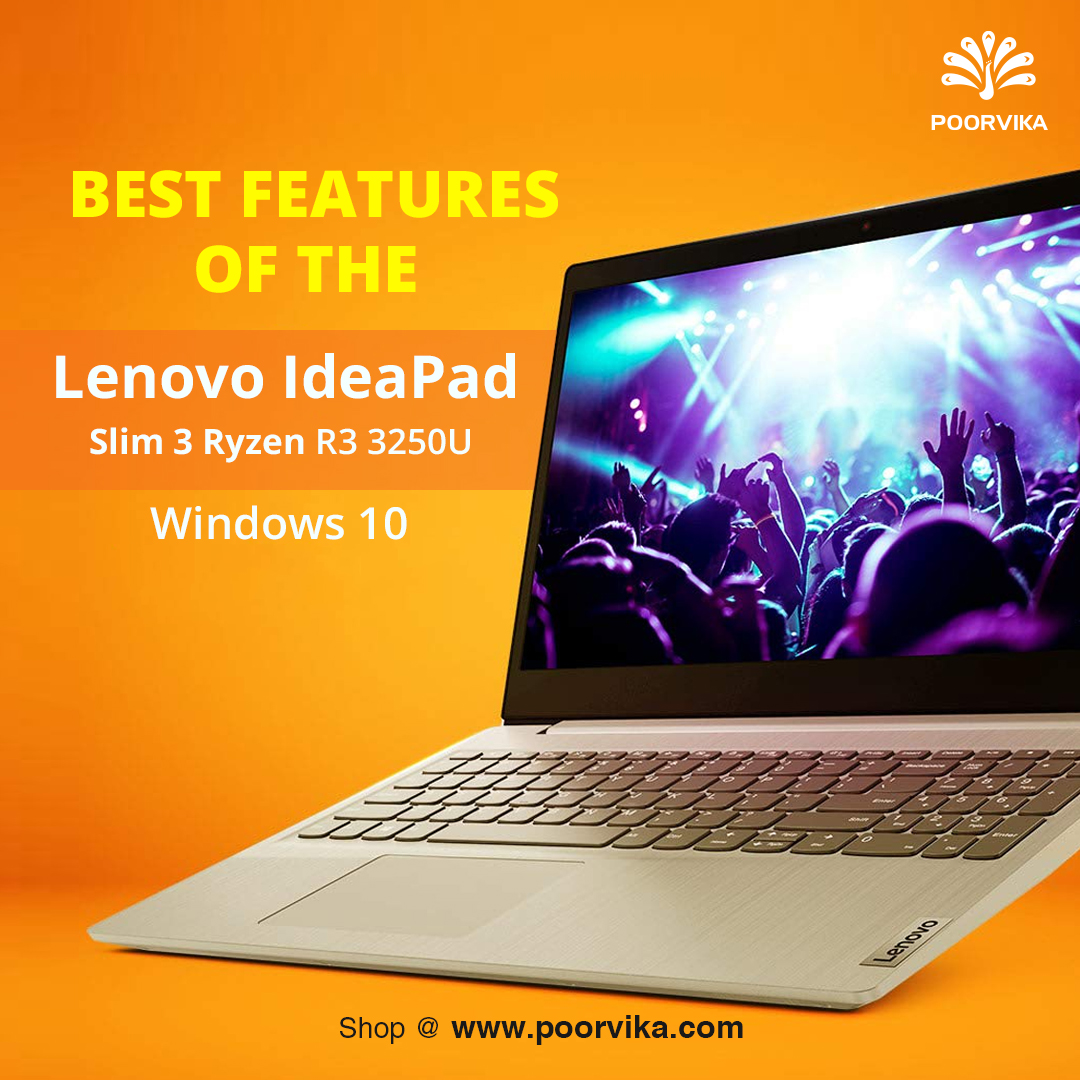 The current scenario is not in our favour and it is our responsibility to stay safe and intact. Because at the moment, we have no other real options. And staying safe doesn't mean lowering our productivity and the qualitative state. It is the right time to utilize our resources and maintain the standard of our work. Before that we need to realize an individual cannot isolatedly increase the productivity. They need the help of laptops in order to boost work efficiency. In this blog, we will be describing about Lenovo Ideapad Slim 3 laptop. It is made for attending online classes and work from home purposes.
Lenovo is known for delivering top notch products at affordable price. Generally most of the manufacturers tend to compromise on quality. But till this day qualitative state of Lenovo products remain the same. And it is for this very reason, they are able to maintain the lead. Ideapad series laptops from Lenovo has to be one of the best looking laptops available in the market.
Chipset of Lenovo Ideapad Slim
In English there is a proverb which says Appearances are deceptive. But the appearance of Lenovo Ideapad Slim 3 is definitely not deceptive. Because the motherboard of Idepad has a very robust mid-range chipset.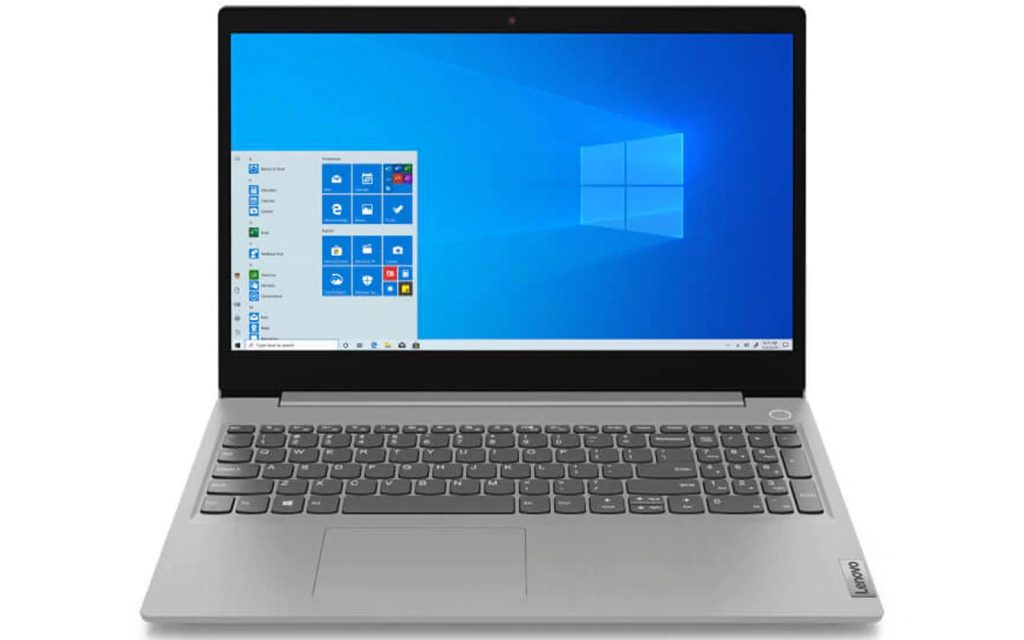 After introducing Ryzen series of CPU and Zen microarchitecture, AMD came back to their glorious state. The chipset of Lenovo Idepad is built using Zen microarchitecture. Each core of this Dual core chipset consists of 2 virtual threads. So in total, the chipset has 4 virtual threads with Hyperthreading support. Thus each core of the chipset can handle more than 1 tasks simultaneously.
The Zen+ microarchitecture of Ryzen 3250U delivers 3 percent better performance per clock than previous generation Ryzen chipsets. And it can be explicitly seen in both real life and benchmark tests.
In Cinebench R20 Single core, the Ryzen 3250U chipset has a total score of 309 points. Single core benchmark test is undeniably one of the best way to determine the raw processing power of a chipset.
CPU utilization of the Lenovo Ideapad Slim 3 didn't exceed beyond 43 percent even after working on Google Chrome and Excel sheets simultaneously.
Graphics Card of Lenovo Ideapad Slim 3
Since Lenovo Ideapad is not meant for hardcore gamers hence it doesn't have a discrete Graphics Card. But the 192 shaders of AMD Radeon Vega 3 Graphics clocked up to maximum frequency of 1100MHz.
The Vega architecture is faster than Polaris and it also supports DirectX 12 feature. Yet the muscle of this GPU is not sufficient to let user play graphically intensive games.
Memory of Lenovo Ideapad Slim 3
Components which fall under this category plays a prominent role in boosting the performance of the laptop. Role of the Non-Volatile memory is to, ensure the user doesn't face any kind of discomfort while multitasking.
The 4GB DDR4 RAM of the laptop can comfortably handle all kind of light tasks like browsing, working on Microsoft applications and attending online classes.
For storage, the Lenovo Idepad Slim 3 laptop has a massive 1TB Hard Disk. The needle inside the hard drive can run 5400 times per minute in order to deliver seamless experience while sharing large files.
Display & Keyboard
This is where, most of the budget friendly laptops tend to compromise. But it seems like, Lenovo hasn't done any sort of compromise. Visual experience on the 15.6 inch Full HD Anti-glare Twisted Nemantic display is phenomenal. Because of the tightly packed pixels, images look very clean and sharp on the display of Lenovo Ideapad Slim 3 laptop. Since the peak brightness is 220 nits, using the laptop outdoors will not be a problem at all.
A laptop's keyboard is a very vital component. Because most of the commands come from the keyboard only. In addition to the full size English International keyboard, there is also a numeric keypad. The square shaped keys are very responsive with less key travel. Thus user need not apply much pressure.
Build
Build Quality of the Lenovo Ideapad Slim 3 makes the laptop best in the segment. Brush metal finish of the laptop looks lovely and very pleasing. As per the name, it is slimmer than many of the entry level laptops.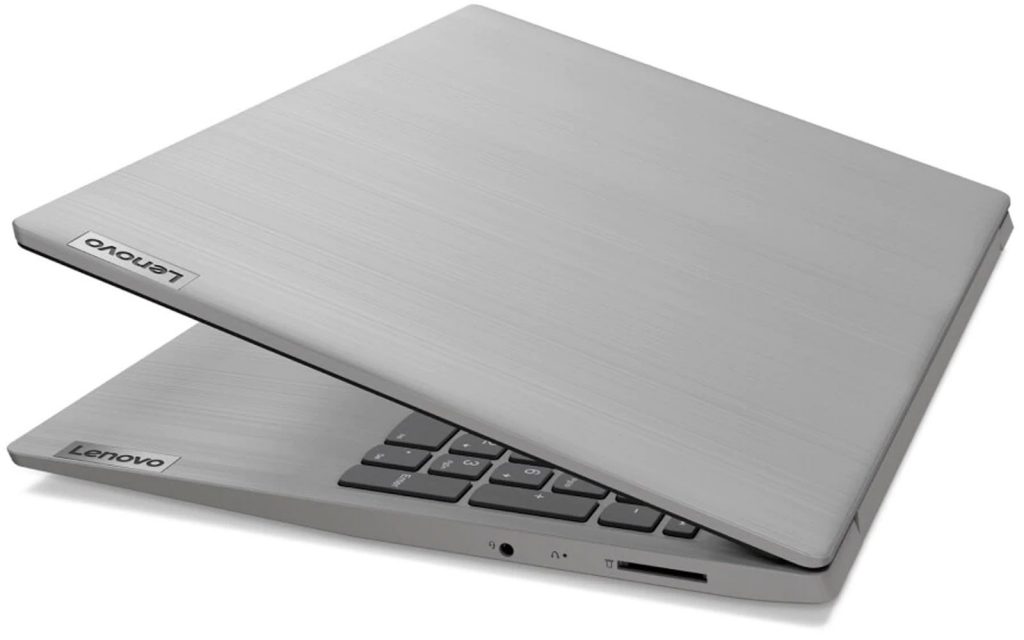 The hinges are sturdy and can flex up to 180 degrees. And we didn't hear creaky noise while opening and closing the lid of the laptop.
Operating System
Lenovo Ideapad Slim 3 laptop runs on Windows 10 operating system. We all grew up using Windows 7 and it was bit hard to move away from its user interface. Windows 10 shares the UI and design from its predecessor.
Microsoft has brought a new feature which is similar to new window on Google Chrome browser. By pressing Window key and Tab key together, you can access multiple tabs.
Battery
On full charge, the integrated 35 Watt Hour battery of the laptop offers a solid stand by time of 8 hours. However, it can vary according to the usage.
Ports
The list of ports for connectivity includes a 1 x USB 2.0, 2 x USB 3.2 Gen 1, HDMI through which you can share the screen content of the laptop to external devices like projector, separate slot for card reader, 3.5 mm headphone jack with microphone support.
Lenovo Idepad Slim 3 laptop is available in Platinum Grey colour. You can buy it for just 30,690 rupees from our website Poorvika.
Avail our 2 hour delivery service to get Idepad Slim 3 laptop instantly to your doorstep.