30 Apr 2021
iPhone 12 series: Best mobile for Gaming and Photography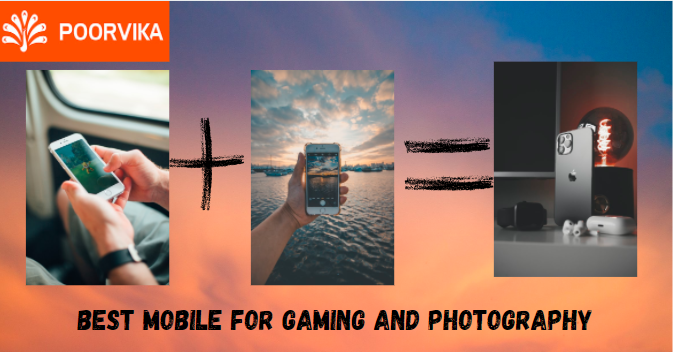 Unlike Android, iOS does not have mobiles dedicated to specific tasks.
That's because your iPhone is good enough to handle any given task with ease, be it photography, gaming, or business meetings.
Your Apple phone is an all-rounder!
The iPhones these days come with much better battery life, gaming capabilities, photography oriented components and much more.
So, why are iPhones the best for gaming and photography?
Gaming:
iPhones are the fastest.
With the release of every new version, Apple ensures a better user experience.
The iPhone 11 and the iPhone 12 series provide you with the best user experience with A13 and A14 Bionic Chip. And undoubtedly, these Bionic Chips are responsible for a faster CPU and better Graphical performance.
Coming to the Display, the iPhone 11, 12 Pro & 12 Pro Max possess a large display that is very convenient for gamers.
The improved battery life in the latest models is a blessing for gamers.
To know the complete details about the iPhone 11, iPhone 12 Pro, and the iPhone 12 Pro Max as a gaming mobile, click here.
Photography:
Nowadays, mobile photography is trending, and everyone wants to try their hand at it.
With a good camera specification, even an amateur photographer can become a Pro!
With all these in mind, the iPhone has come up with a great camera in its latest iPhone 12 series.
Camera specifications of iPhone 12 and 12 Mini:
The camera specifications of both the mobiles are the same.
Both devices come with an advanced 12MP dual-camera system. It features an Ultra-wide and a wide camera sensor to capture the perfect photo or video.
The camera absorbs 27% more light, so the night shots and low light videos are captured beautifully.
Features of the iPhone 12 Cameras:
Apple has taken photography to the next level by introducing features like Night mode, Deep Fusion photos, Smart HDR 3, etc.,
The iPhone 12 is the first mobile to feature a camera that can shoot HDR video with Dolby Vision that allows the users to capture, edit and share cinema-grade videos.
iPhone 12 Pro and iPhone 12 Pro Max camera:
Both these luxury model phones come with a 12MP triple camera arrangement. It has a primary camera, a wide-angle camera and a telephoto camera.
The iPhone 12 Pro Max possesses a 47% larger primary sensor than the Pro model. The individual sensor pixel goes up from 1.4µm to 1.7µm. The advantage of a larger sensor is that it can capture more light, details and noise even in low-light settings.
The 12 Pro Max's primary sensor comes with Sensor-shift stabilization. This enables it to make up to 5,000 micro adjustments every second. This sensitive sensor makes it easy to correct minor tremors during long exposures.
The 12 Pro Max can zoom up to 2.5 times, and the Pro up to 2 times. Also, the camera lens aperture is higher for the Pro Max model as it comes with f/2.2 aperture. The 12 Pro model only comes with f/2 aperture.
The 12 Pro's Telephoto camera has a focal length of 52mm, while it is 65mm for the Pro Max's. This focal length difference is the reason why Pro Max can zoom up to 2.5 times.
The Night mode, Deep Fusion, Smart HDR 3 are the same across all four mobiles of the iPhone 12 series.
Verdict:
iPhones have a special place in everyone's heart, irrespective of whether they are gamer, photographer or professional.
We would recommend iPhone 12 series due to its advanced features and specifications.
You can get your iPhone 12 Pro Max online from Poorvika.
By purchasing from Poorvika, you can avail of many exciting discounts, cash backs, exchange offers and easy EMI options.
Also, we deliver your orders within 2 hours on opting our 2 hour delivery service.
Get these benefits by simply purchasing from Poorvika!
Think Mobile, Think Poorvika!
Happy Shopping!