05 May 2021
HP 15s Intel Core i5 11th Gen Windows 10 Laptop 15s-du3047TX: Everything you need to know!

TO invent and to reinvent. This is the tagline of the computer manufacturing company which has headquarters at Palo Alto, California. Till this day, they have not done anything contrary to their tagine. Since the title of the blog is: HP 15S i5 11th gen 15s- du3047TX Everything you need to know! We are going to explain about the entire specification of the laptop.
Chipset of HP 15S Intel Laptop
First thing you need to understand while talking about chipset is: chipset of a laptop has different components. And each component is soldered each component separately on the motherboard of the laptop.
A laptop's chipset consists of two major components called CPU and GPU. Each of this component does its role in order to provide top notch user experience.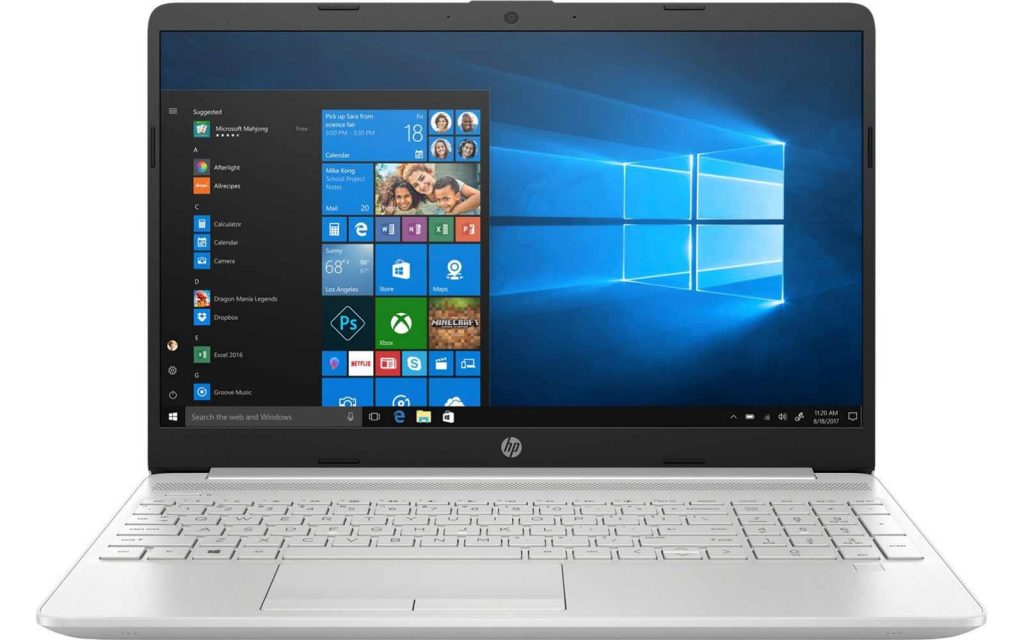 First let us explain about CPU of HP 15S laptop. It runs on Intel Core i5-1135G7 11th Generation chipset. Though the chipset consumes less power, its performance is impeccable.
Microarchitecture and the manufacturing process are the major reason behind the amazing performance of HP 15S laptop. The Intel Core i5-1135G7 has a base clock speed of 2.40GHz. Using Intel's turbo boosting technology, the Quad Core chipset can reach up to maximum clock speed of 3.80GHz.
The CPU does an exceptional job in benchmark tests and real life. Single core benchmark test is one of the easiest methods to know the real potentiality of a laptop's CPU. Because single core benchmark tests the raw computing power of a chipset's core.
Whereas Multi core test involves all cores and Hyperthreading hence the multicore benchmark score will be generally higher.
Performance of Intel Core i5-1135G7
In Cinebench R23 Single core, the Intel i5-1135G7 was able to score 1343 points. Many Hexa core and even some Octa core chipsets don't have scores beyond 1200. But the quad core chipset manages to top the list.
Want to know how? By launching Tiger Lake U Microarchitecture, Intel has taken the competition to the next level. This microarchitecture uses latest Willow Cove Cores and each core is built on a SuperFin manufacturing process.
This method involves a technology named epitaxial drain which allows current to flow without much resistance. This technology reduces data latency to a great extent. It also enables to provide larger cache memory.
Role of cache is implicit but it can be explicitly seen while multitasking. Since it can store more memory, it ensures that the user doesn't experience any kind of slowdown issues.
Since Intel uses smaller nodes than other manufacturers like TMSC (Taiwan Semi-Conductor Manufacturing Company) The performance and power efficiency of 10 nanometre Intel chipset is equivalent to a chipset that uses 7 nanometre lithography.
In addition to benchmark test, the real life performance of HP 15S laptop is also very impressive. Even after deliberately stressing the laptop, the CPU utilization didn't go beyond 12 percent.
There was no kind of lag while opening WordPress and Adobe Photoshop simultaneously. However video and photo editing applications do not rely on CPU at all. CPU is just a coordinating factor.
Graphics Card of HP 15S Intel Laptop
It is the role of GPU to process and render graphics. HP 15S has a separate NVIDIA GeForce MX350 2GB GDDR5 Graphics Card so you need not worry about playing heavy games like The Witcher3: Wild Hunt, PES 2021.
There was no drop in frames and stutter issues. Be it gaming or complex editing or Adobe Premiere Pro, the laptop can handle everything without slouching a bit.
The top notch aluminium heat sink under the chassis of the HP laptop does a really good job in keeping the laptop cool for a long time.
Memory of HP 15S Intel Laptop
Memory component of a laptop plays a vital role in determining the performance of a laptop. HP 15S laptop comes with 8GB DDR4 RAM in order to provide breezy multitasking experience. Bigger memory modules inside the DDR4 type RAM consumes just 2.98W of power.
For storage, HP 15S offers a combination of Hard Disk and Solid State Drive. HP has used this combination to meet two parameters. First parameter is: user must not wait for a program to open or respond.
Since Hard Disks have a moving needle inside, it cannot offer the raw performance of SSD. In addition to performance, user must not run out of memory. Thus the laptop is equipped with PCIe NVMe M.2 256GB SSD and 1TB 5400 rpm SATA Hard Disk.
Display of HP 15S Intel Laptop
HP 15S has a 15.6 inch Full HD Anti-glare display with a screen resolution of 1920 x 1080 Pixels. Bezels on right and left sides are just 6.5mm thick which means user will be able to watch more content without straining their neck.
Colors were accurate and even corner of images on the display of this laptop is sharp and clean. Thus it is completely safe to affirm that the overall visual experience on HP 15S is amazing.
Keyboard & Touchpad
Keys on the full size keyboard are very large and responsive. Which makes the laptop extremely convenient for typing lengthy passages.
It also has a separate numeric keyboard. Though it is not ground-breaking feature. It is definitely useful especially while performing calculations and using excel sheets. Its backlit feature is useful while working in dark environment.
Touchpad of the laptop supports Multi-touch Gesture support. Use three fingers and slide horizontally to switch between applications. By sliding vertically you can view your recent actions and switch between desktops.
Additional Features
In-built Alexa is the additional feature of the laptop. The Virtual Assistant recognizes your voice before it gets things done for you.
One more useful feature of this laptop is MU-MIMO. It has the ability to communicate with many devices simultaneously. Through this feature, speed of your WiFi network can be increased.
Ports
1 x USB Type-C, 2 x USB Type-A, A HDMI to stream content from laptop to other sources, A 3.5 mm headphone jack with microphone support, 1 x multi-format SD media card reader, 1 xRJ45 for Ethernet.
Buy HP 15S laptop for just Rs.63,990 from our website Poorvika. By introducing 2 hour delivery service, Poorvika has put an end to waiting time after buying a product from online. Avail it to get your products instantly to your doorstep.