07 May 2021
What are the advantages and disadvantages of Asus ROG laptops?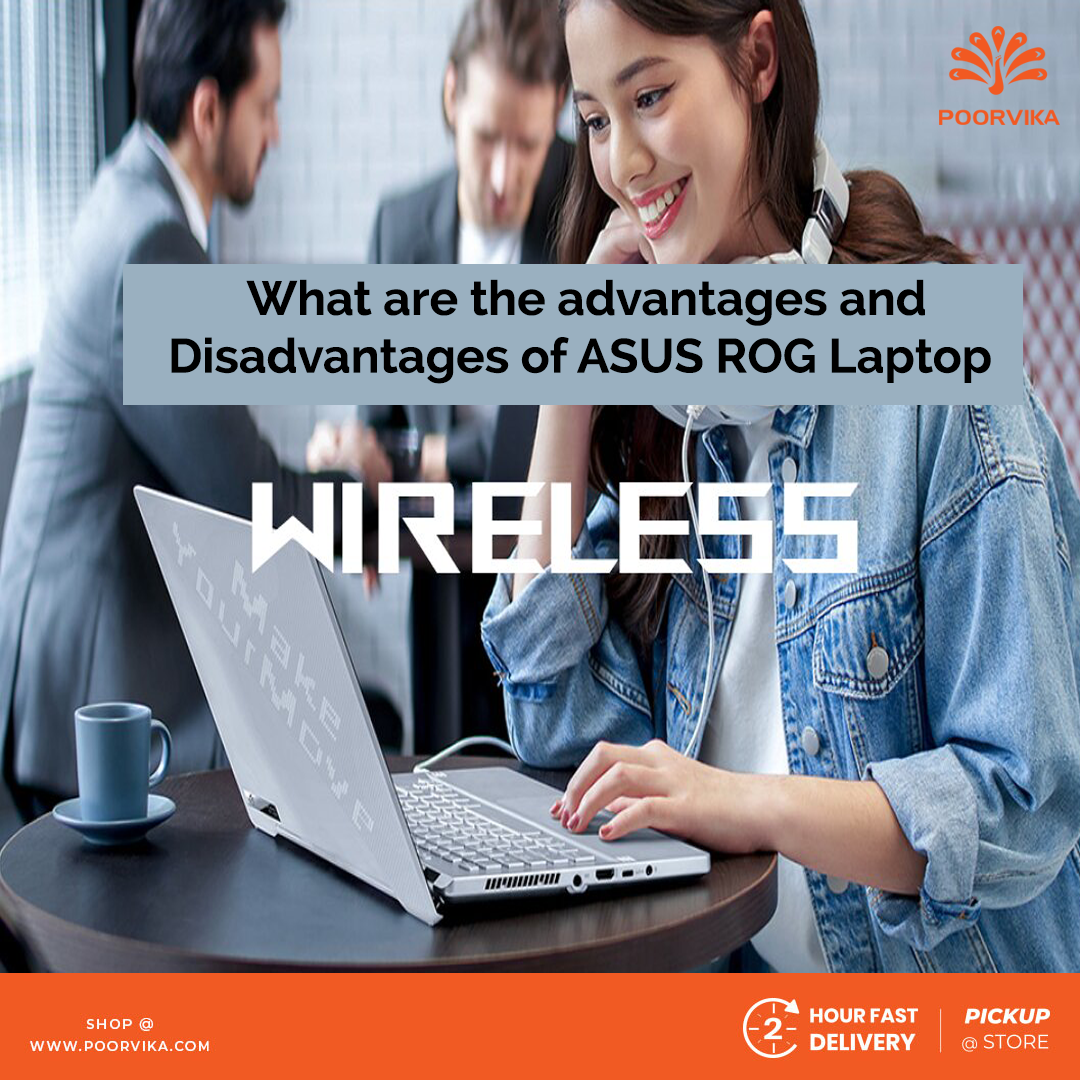 When we hear the word 'Game', most of us correlate the Taiwanese manufacturer ASUS with it right away. Because at the moment, they have got a magnificent fleet of products specifically tailor-made for gaming. And, it is through their well-renowned gaming laptops, ASUS was able to capture the Indian market. Despite the demand and massive cost of gaming components, most people still prefer buying a gaming laptop to pursue gaming. Because convenience and compatibility are the two areas where laptops blow away the competition of other gaming devices. This blog will have a thorough comprehension and analysis of the advantages and disadvantages of ASUS ROG Zephyrus G14 laptops.
The very nature of human beings is to be fallacious. If that is the case with the makers, how can we expect machines made by us to be absolutely perfect? Because an expensive laptop with top-notch gaming components is not ideal for regular usage.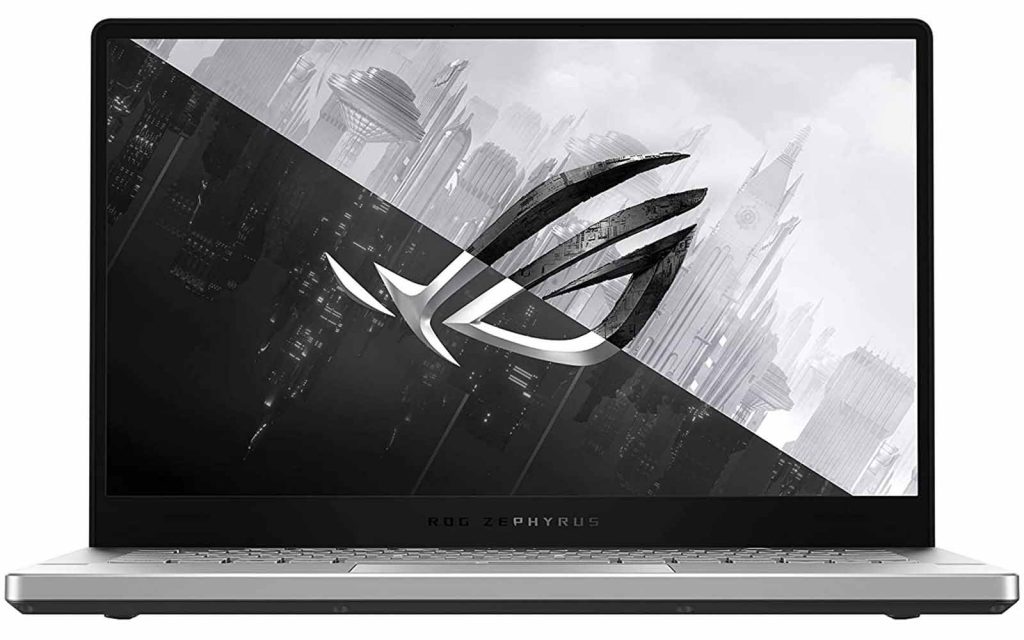 But the ROG laptops are quite the opposite. They're unique in every way possible, right from being compatible with normal everyday usage to being gaming beasts. The ROG laptops are known for their incredible gaming performance along with stunning visuals. They deliver everyone from Gamers to Editors to Work from Home professionals!
Advantages of ASUS ROG Zephyrus G14
In this context, the term 'Advantage' has a very wide connotation. Because the specification of the ASUS ROG laptop doesn't shine in one category alone, since it is an all-rounder, a brief comprehension of each component is a requisite.
The first advantage of ASUS ROG Zephyrus laptops is top-notch gaming performance. The advantage doesn't stop there as these laptops have more exciting features to quench everyone's thirst.
Display of ASUS Zephyrus G14
The display is the first component you notice after opening the lid of the laptop. And it is through the display you will be able to view all kinds of content. Nowadays, people watch Full HD and Quad HD content on 6-inch Smartphone displays. Because of this, people have become better evaluators when it comes to display quality.
Hence a laptop with a mediocre display will not be able to offer a pleasing visual experience.
The Screen resolution of the ASUS ROG Zephyrus G14 laptops ranges from Full HD 120Hz to Quad HD 60Hz. It also has 100 percent SRGB Wide colour gamut certification.
Thus, making the laptop ideal for content creators, gamers and designers. Because designers need a display which replicates real-life colours, if not, the reputation for their work will be spoilt.
In addition to all these factors, a 170-degree viewing angle delivers an immersive visual experience.
Build of ASUS Zephyrus G14
The AniMe Matrix feature on the laptop's lid is a bait to any kind of fish in the ocean. After looking at it, one cannot simply walk away. ASUS also gives you the option to display your favourite content on the lid of the ROG laptop.
The body of the ASUS ROG Zephyrus G14 doesn't resemble any other gaming laptops available in the market. Because it follows a very minimalistic design, and it doesn't look very bulky.
While playing games, even a slight wobble will annoy the user to a great extent. That is why the hinges of the ASUS ROG Zephyrus G14 laptop is sturdy, and there was absolutely no kind of wobbling issues.
Performance of ASUS ROG Zephyrus G14
A gaming laptop definitely cannot afford to have mediocre performance. Because the primary objective of a gaming laptop is to pounce and devour everything put on its way. Only in this manner, a gaming laptop will be able to meet all kind of requirements.
To deliver top-notch performance, it must contain the latest and powerful CPU and a Separate Graphics Card. It is a hellish work to render graphics of demanding games. Only a robust GPU can take this kind of boulder on its shoulder with a smile.
Under the hood, the ASUS ROG Zephyrus G14 laptops come with a rugged Graphics Card made to turn heads. The 4GB and 6GB NVIDIA GeForce Graphics Card of Zephyrus G14 laptops can comfortably handle any kind of graphically demanding games.
Don't fail to read the blog about the difference between the ASUS ROG Zephyrus G14 R7 laptop and Zephyrus G14 R5 laptop.
The ROG Zephyrus laptops are not solely for gamers. Since it also has a marvellous AMD Ryzen CPU, the laptop becomes an unstoppable force in real life. The CPU gives unbeatable results in both stress tests and benchmark tests.
Battery
This is where gaming laptops behave in a notorious manner. But the battery life of ROG laptops is impeccable. On average, a user can expect more than 11 hours of battery life.
However, if you are playing games continuously, the battery will last only for about 6 hours. The numbers may seem silly on paper, but the fact is: 6 hours of battery life is still a dream for many mid-range and entry-level laptops.
Disadvantages
Honestly speaking, ASUS ROG Zephyrus laptops are beyond proper. But still, the laptop needs refinement in two areas. Though the ergo lift hinges are comfortable, people with heavier hands cannot peacefully place their palm on the laptop's surface.
The next thing is: AniMe Matrix is a fantastic feature that could add more visual value for gamers, developers, editors, and companies who might want to flaunt their company name, logo, or design. But its functionality is not relevant to most of the users in our daily lives.
Verdict
The ASUS ROG Zephyrus G14 laptops are perfect for gaming enthusiasts and people willing to enhance their productivity. The price of ASUS ROG series laptops starts from Rs.90,990 from our Poorvika website.
Order Online and have your Laptops delivered Safely and Securely to your Doorstep! Stay Home and Shop Smart with Poorvika!