12 May 2021
WearOS Smartwatches – Best Tips and Tricks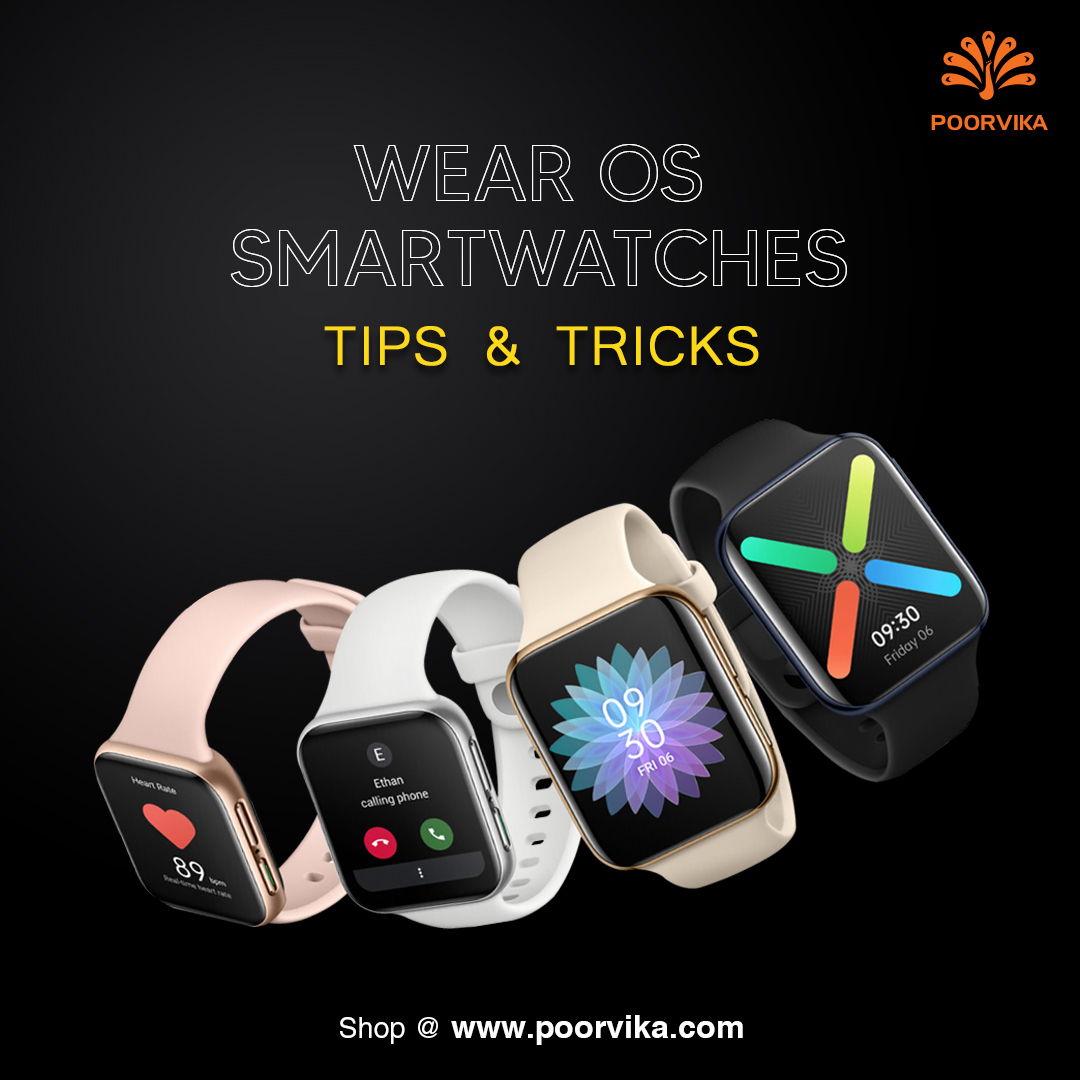 When it comes to the debate of which OS is better in the realm of smartwatches, there will always be varying answers.
However, there are quite a number of users that root for the Wear OS, claiming that the functionality of the Wear OS is spread over a vast area in various aspects and, most importantly, is pretty user friendly.
For example, in cases where third-party support isn't as good, Wear OS, on its own, is strongly integrated with Android and its various services like Google Assistant and Google Fit.
That said, Wear OS offers a wide range of choices: choices that reflect in aspects such as watch designs and manufacturers, more options in watch faces, and customization.
So what are the little tricks which the Wear OS offers that make users literally swear by its customizable and user-friendly design?
Pinning your favorites up top:
We all use a lot of apps on our smartwatches. Among them, we have some that we don't use quite often and others that we use very frequently. If you happen to have many apps on your watch, it can be challenging to go through the list to find them.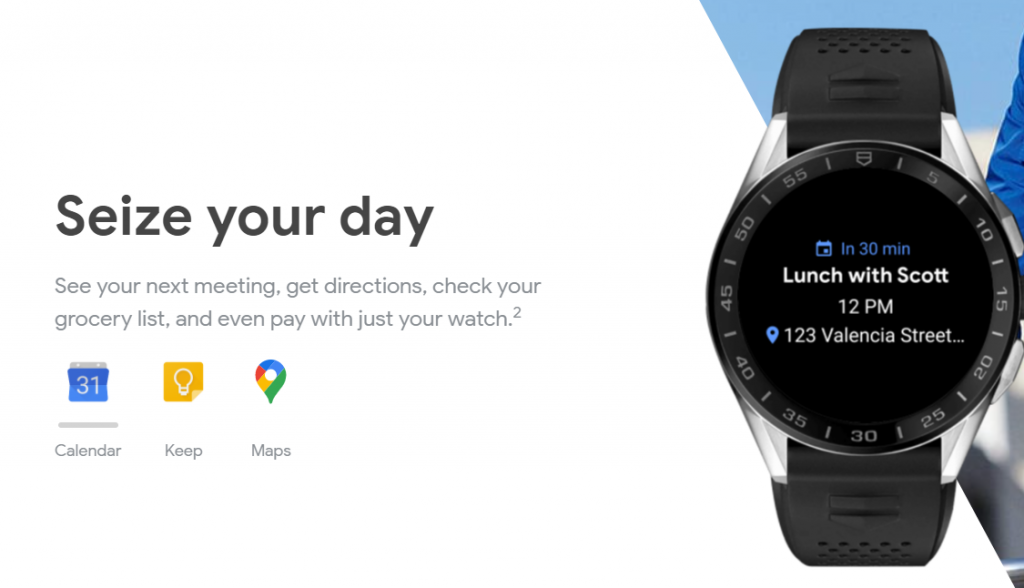 However, if you have a few go-to apps, you can go to the app drawer and pin them right at the top of the menu by simply holding your finger down on the icon for a second. The app then gets moved to the top of the list and is marked by a small star icon to indicate that we use it often.
Wi-Fi Connectivity:
Most smartwatches that the companies build today, functions a bit more autonomously with Wi-Fi connectivity options. The Wear OS allows your smartwatch to have a lot more standalone capabilities.
But of course, in order to make the most of this, it needs to be given some sort of connection. Connecting your smartwatch directly to your Wi-Fi lets you browse the Play Store and use features like Google Assistant irrespective of whether your phone is nearby or is connected.
Switching watch faces:
We all love changing watch faces to suit our outfit or the occasion to which we wear our smartwatches. Well, the Wear OS lets you set up quite a number of customized watch faces and switch between them.
You can customize them to your liking, then change them to suit your mood by holding down on the watch face with a finger and swipe left or right across the screen to go through them and find one you like.
It's that simple with Wear OS. You could like a sporty face that shows your stats during that intensive workout or opts for a more classic look for that fancy dinner date.
You can also download, add and switch between various customizable watch faces through the Wear OS app on your phone.
Button customization:
Some of the latest Wear OS smartwatches have the ability to configure the buttons on your device, letting you create shortcuts for your favourite apps. You can find these customization options in the settings panel of your smartwatch.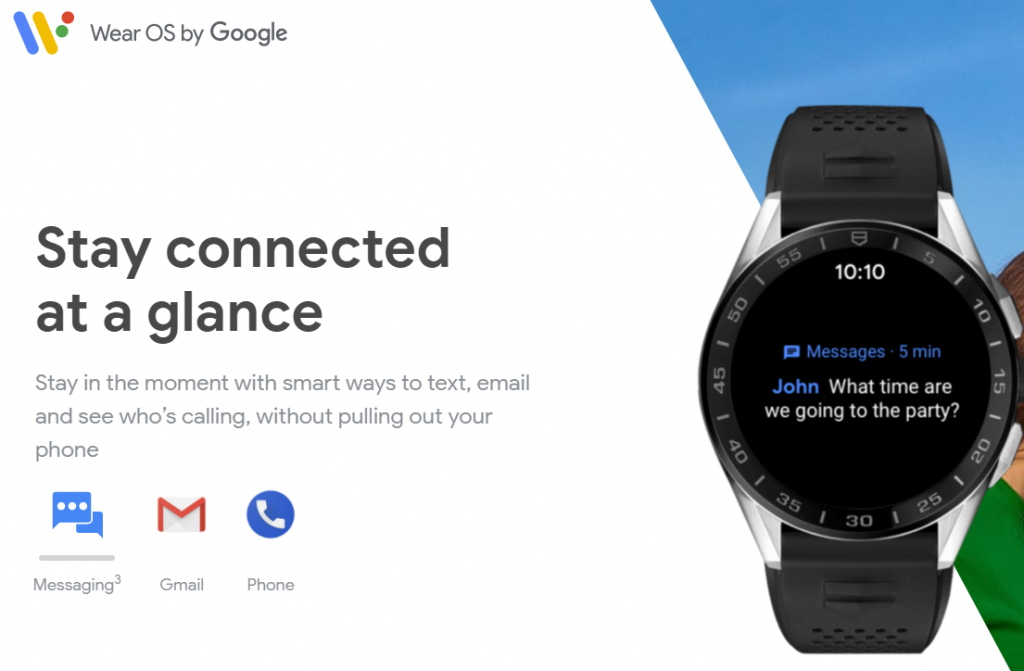 Within these settings, you can configure your smartphone's hardware buttons and choose what you want them to do.
Theater Mode:
The Wear OS does take even the finer details into consideration. It comes with a Theater mode denoted by a little watch icon that we can access from the Quick Settings menu.
Toggling theater mode on deactivates your screen and keeps it off, preventing it from lighting up like a Christmas tree in the middle of a movie and causing disturbances.
Pressing the power button on your smartwatch switches off the theater mode allowing the device to go back to normal.
Onscreen Keyboard:
Typing on a smartwatch screen keyboard maybe isn't the best thing, but it's not too bad on Wear OS. However, configuring the in-built Google keyboard a bit gives you access to a selection of preferences like Text Correction that is pretty handy.
It also has auto-correction, next-word suggestions, auto-capitalization and many other options that make typing on your smartwatch a lot easier.
Google Assistant at your service:
Google Assistant can become a whole lot more useful once configured with some of the Wear OS app settings. Apart from asking about your agenda or launching apps, you can use Google Assistant to control your smart home devices using just your smartwatch.
It allows you to manage supported smart home devices and even create rooms so you can vocally control them via the watch to turn on the lights in any room of the house you have configured it to.
See more with Google feed:
Google's card-based personal assistant still exists in a modified form on your smartwatch as Google feeds. It allows you to swipe and see your feed, including events from your calendar, sports scores, weather updates, upcoming deliveries, and a lot more.
Options for Quick settings:
Going through the detailed settings of a device or an app may not be possible all the time. Sometimes configurations or changes in settings need to be quick as we may be pressed for time. It's now much easier to do so should the need arise with Wear OS.
Swiping down on the watch face reveals the Quick Settings tab that we can use to access settings like Airplane mode, Bluetooth, Wi-Fi, Brightness Settings and even the Theater Mode we mentioned earlier.
Contact-less payments with Google Pay:
Wearable methods of payments are one of the strongest arguments for choosing a wearable smart device. Google Pay on your smartwatch does just that. It's pretty simple; download the app, set up your account along with the card you plan to use, complete the verification process, and you are all set to go.
The convenience of tapping your wrist to a scanner than getting out your phone or wallet is undeniably amazing. It gives you a lot of time and decreases the chances of not being able to make a purchase just because you forgot your card wallet at home.
Downloading Wear apps and more:
With the growing number of applications popping up for smartwatches and their easy accessibility, users can download apps directly from the device on their wrist.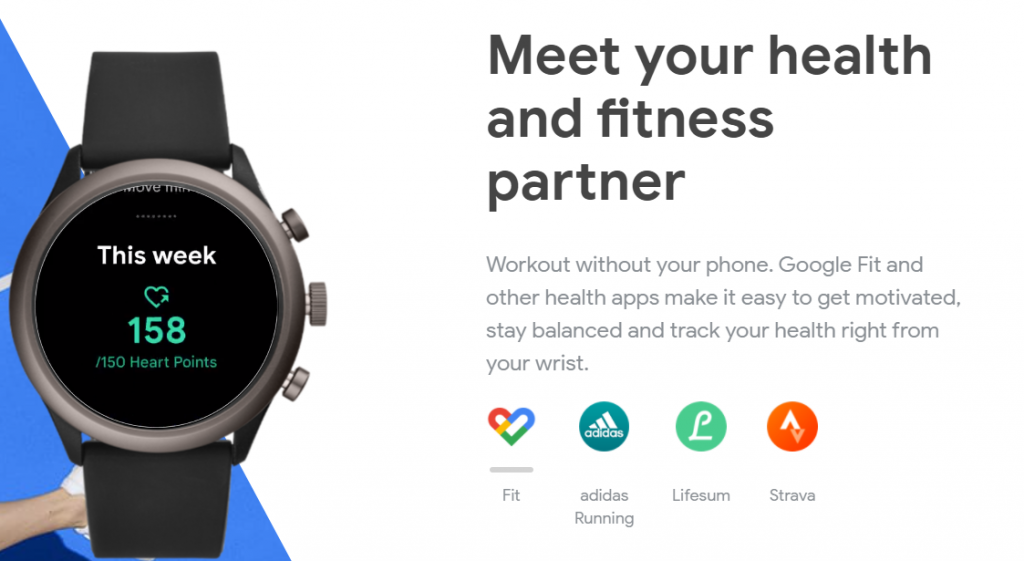 It allows you to browse the Google Play Store from your smartwatch and install them or download them through a phone over Bluetooth, as well.
Also, many apps, like Spotify, YouTube and so on, come pre-installed on most of the latest smartwatches with Wear OS making most forms of social media and video content easily accessible.
With all these nifty little features put together, it's quite evident why many users still prefer smartwatches with Wear OS over others.
The level of Customization and User-friendliness the interface offers make smartwatches with Wear OS something most people would prefer going in for.
You can buy Oppo Smartwatch Online loaded with WearOS to explore the exclusive features and tricks. And don't miss the chance to look at our extensive range of Wear OS smartwatches right here on the official Poorvika Website. We also have loads of cashback offers, discounts and easy EMI's curated just for you.
Place your orders today and have them delivered on the same day or during hours permitted according to govt norms.
Explore the detailed Specifications and Features of the latest Oppo Smartwatch here – The Latest Oppo Smartwatches