12 May 2021
When and how to use masks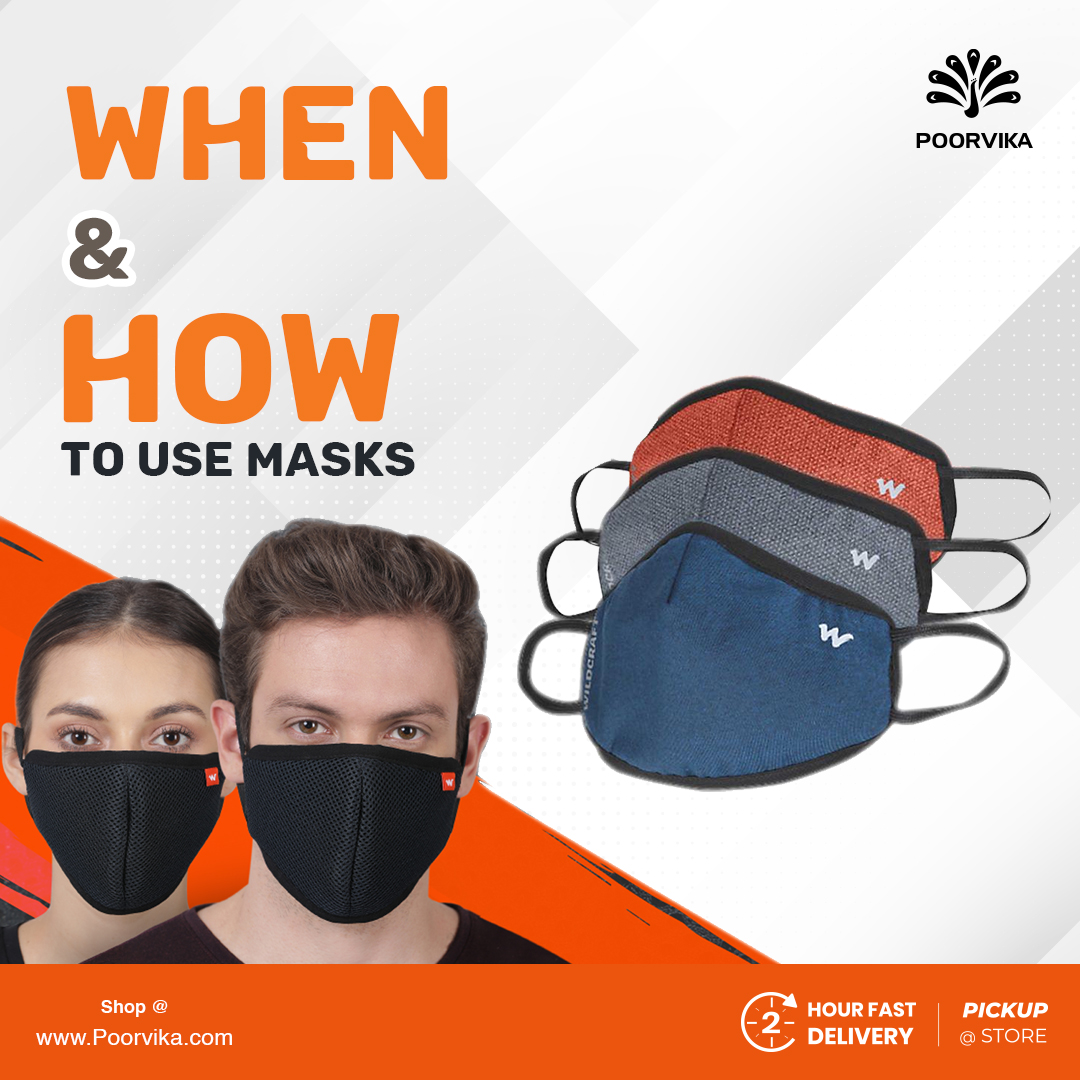 These days the most common question we often come across is: Can mask guard us against the corona virus? Yeah masks reduces the risk of COVID transmission. This blog is going to comprehend the question when and how to use face masks?
Purpose of using Face Masks
The role of masks is very prominent. Yet face masks alone cannot protect us from the COVID-19. It is one of the ways to guard ourselves. Since the virus is airborne, it can spread in a very rapid manner. According to recent studies, it is said that the virus has the ability to infect a person who is 6 feet away.
While speaking about masks, next thing which we need to remember is: a piece of cloth is not going to help us in any means. Only a mask which is specifically designed will save us from corona virus. This is why government is insisting us to wear a mask so that we don't become transmitters of the virus.
Currently three types of masks which are preferred for our daily use.
Medical Face Mask
This kind of mask is also known as surgical masks. It protects the wearer from getting infected through droplets. And it also prevents wearer inhaling pathogens present in the atmosphere. But medical masks don't fit well. In order to ensure proper fit, you need to knot the ear loops and tuck the excessive material.
N95 Face Masks
No other type of mask offers better protection than N95 masks. It protects user against all kind of small and large particles. But in present scenario, because of supply shortage it is given only to healthcare workers. Just like surgical masks, N95 masks are disposable.
Cloth Masks
This kind of mask offers minimum protection but you can wash and use it multiple times. Only multiple layers of fabric will prevent user inhaling germs released via droplets.
When to use masks
Don't fail to wear mask in public and crowded places. Wearing masks reduces the chances of getting yourself infected and transmitting virus to people around you.
Don't wear mask during intensive physical workout session.
How to use masks
Make sure your hands are clean and sanitized before wearing mask.
Wear mask in a position so that it covers your mouth, nose and chin.
Children under 5 years must not wear mask.
Wash reusable masks with water and disinfectant liquid like Dettol.
Most of the people don't dispose masks in a proper manner. So after removing the mask put it in a dustbin and wash your hands.
Hope the blog gave you sufficient information about usage and purpose of wearing mask. Eat well, stay home and stay intact. Buy washable face mask online and don't fail to visit our website Poorvika. We have a variety of discounts and exciting offers on wide array of products.