17 May 2021
What are the advantages of buying the HP Pavilion x360 Intel Core i7 14-dw1040T 2 in 1 Laptop?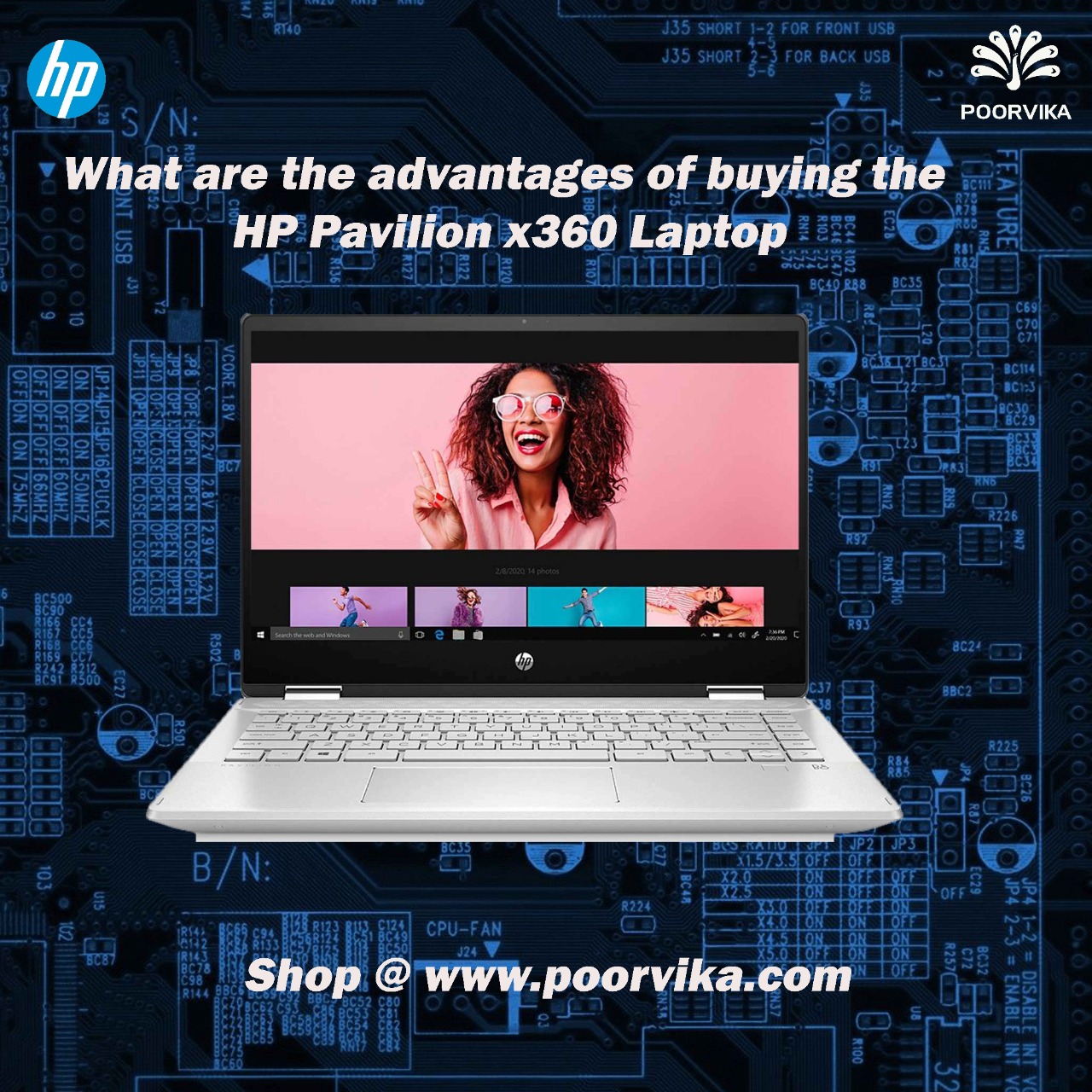 There are two factors where HP doesn't compromise, one is Innovation and another is Quality. This is why HP dominates not just the American and European markets, they are ruling across the globe. We are sure most of us will agree aesthetics of laptops from other company is no match to HP. Yeah, HP aesthetics of HP is definitely a bait to any kind of fish in the ocean. Here in this blog, we will be presenting about the advantages of buying HP Pavilion X360 2 in 1 laptop. HP doesn't manufacture computers and laptops alone.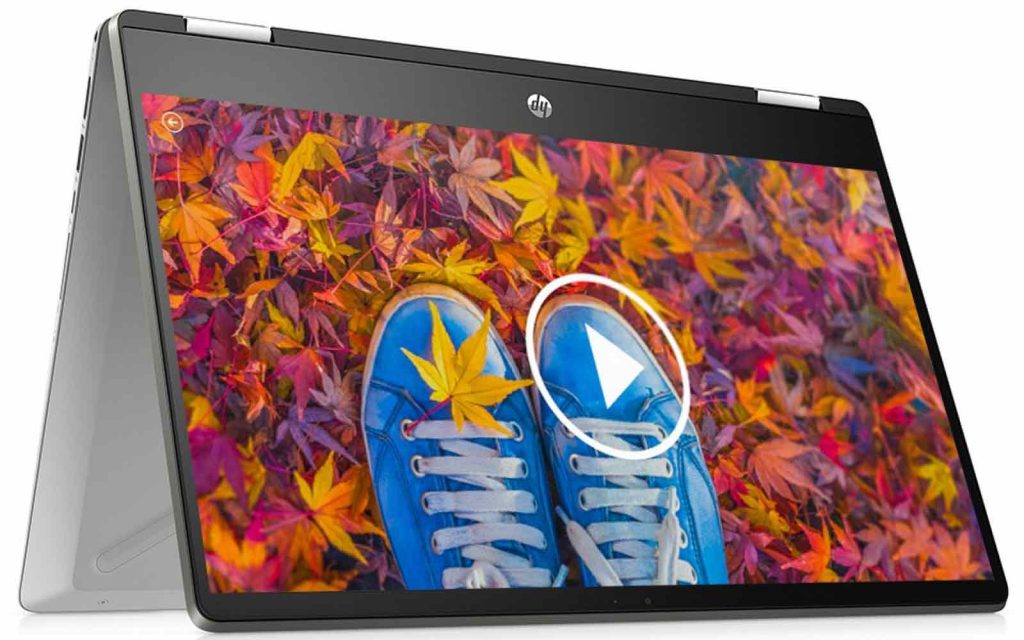 They rank number 1 in inkjet, all in one, single function, mono and laser printers. HP was able to achieve all these feats through the commitment, dedication of employees and mission statement of HP. Their Annual report states Our character. Our capabilities. 'Our choices.' 'Our unmatched depth and breadth.'
HP has mentioned these words not to please their shareowners, they have stated the reason behind the overwhelming success of HP.
Chipset of HP Pavilion X360
Chipset executes all kind of action user assigns to the laptop. And raw processing power of chipset determines how fast the laptop can get things done. The motherboard of HP Pavilion X360 laptop consists of Intel Core i7-1165G7 processor. The Quad Core processor is born to knock cold out its opponents. No other Quad Core processor has the ability to go one on one with the Intel Core i7-1165G7 processor. Its aggression and ruthlessness offer exceptionally great performance.
Each Physical core of the i7-1165G7 processor consists of two virtual threads that makes the processor to lift the heaviest boulder effortlessly.
11th Generation Intel processors are built using latest Tiger Lake microarchitecture. Its predecessor has already set a benchmark in both performance and battery life. But the Tiger Lake microarchitecture has broken all those records within few months.
Intel is using SuperFin manufacturing process, to enhance the performance of both CPU and GPU. Power consumption of the processor is between 15 to 28 Watts.
However its real self can be known only while it is consuming 28 Watts of power. While consuming 28 Watts of power, the laptop was floating like a butterfly during CPU stress test. And the single core performance of Intel Core i7-1165G7 is unshakeable.
In single core performance, the Intel Core i7-1165G7 is 23 percent faster than AMD Ryzen 7 4800U processor. Maximum clock speed of 4.80GHz makes this processor fastest in its class.
By introducing Tiger Lake microarchitecture, Intel is able to increase the cache memory of the processor. Intel Core i7-1165G7 of HP Pavilion X360 laptop has 12 MB L3 Cache memory which plays a vital role, while user is working on heavy applications like Proteus.
Since the file size of these applications are massive hence the chances of laptop slowing down in midway is very high. During these kind of scenarios the role of extra 1 MB will prevent the laptop from freezing.
Manufacturing Process of Intel Core i7-1165G7
There are two reasons behind the performance boost of 11th Generation processors over its predecessors, which were built using Ice Lake microarchitecture.
There are two reasons behind the performance boost of 11th Generation processors over its predecessors, which were built using Ice Lake microarchitecture.
Intel uses 10 nanometre lithography to manufacture both 10th and 11th Generation processors. But 11th Gen processors deliver 18 percent better performance than its predecessors.
Because transistors inside 11th Gen are designed using SuperFin technology. The SuperFin technology reduces resistance up to 30 percent, thus 11th Gen processors are able to perform at unimaginable speeds.
Using Willow Cove cores is the next reason behind the super impressive performance of Intel Core i7-1165G7 processor. Willow Cove core can operate at higher clock speeds in low voltage to deliver seamless performance during intensive usage.
GPU
Next major improvement is Intel Iris X Graphics. It has 96 Execution Units which can operate between 400MHz to 1,300MHz frequency.
Combination of all these elements allows Iris X, to deliver top notch gaming experience. The performance of Intel Iris X is almost equivalent to entry level discrete Graphics card like NVIDIA MX series GPU.
Overall performance of the HP Pavilion X360 laptop is very satisfactory.
Memory of HP Pavilion X360
The laptop didn't struggle even while working on tons of heavy applications like Android studio and Adobe Photoshop simultaneously. Its 8GB DDR4 RAM ensures user doesn't face any kind of hanging issues or slowdown at any cost.
HP uses M.2 NVMe PCIe 512GB Solid State Drive for storage. Since SSD don't have any kind of needles or moving parts inside them. Hence SSD can work at the pace of lightning.
Be it, read and write speeds or sharing massive data to another device. Everything will happen in a nimble manner.
Display & Keyboard of HP Pavilion X360
Here comes two components which enhances the user experience of the laptop. The HP Pavilion X360 laptop comes with a 14 inch Full HD micro-edge IPS display with a supporting screen resolution of 1920 x 1080 Pixels.
Because of close pixel density, watching videos, images and any kind of content on the display of HP Pavilion will be visual treat to your eyes. The colour reproduction on the display was accurate and the viewing angle was very comfortable. Hence user need not tilt their head to view the entire content on the display of HP Pavilion X360 laptop.
The laptop has a backlit Chiclet keyboard. The protruding keys are responsive with very less travel. However brawny people may like keyboard with higher key travel.
As it is absolutely satisfying, to hear the sound of each keys while typing on this laptop.
Battery
3 cell 43 Watt Hour Lithium-ion polymer battery of the laptop offers a total runtime of around 6.5 hours. If you are just watching movie or web series, battery standby time of HP Pavilion was close to eight hours.
Build
Except the build, entire chassis and body of the laptop is made of plastic. The workmanship of the laptop is great. Edges of the laptop looks neat and clean.
Hinges of the laptop are pretty strong and flexible thus the lid will not wobble, even if you are plonking the keyboard of the laptop.
Ports
The laptop has several ports for media and connectivity. The list includes three USB ports, discrete slot for SD card reader, 3.5 mm headphone jack with microphone support, HDMI port to share contents from laptop's display to another device.
Buy HP Pavilion X360 Laptop for just rupees 81,999 from our website Poorvika. Avail our safe and secure delivery service to get products instantly to your doorstep.