22 May 2021
Everything You Need to Know about the Dell Inspiron 3501 (D560439WIN9S) Intel Core i5 11th Gen Windows 10 Home Laptop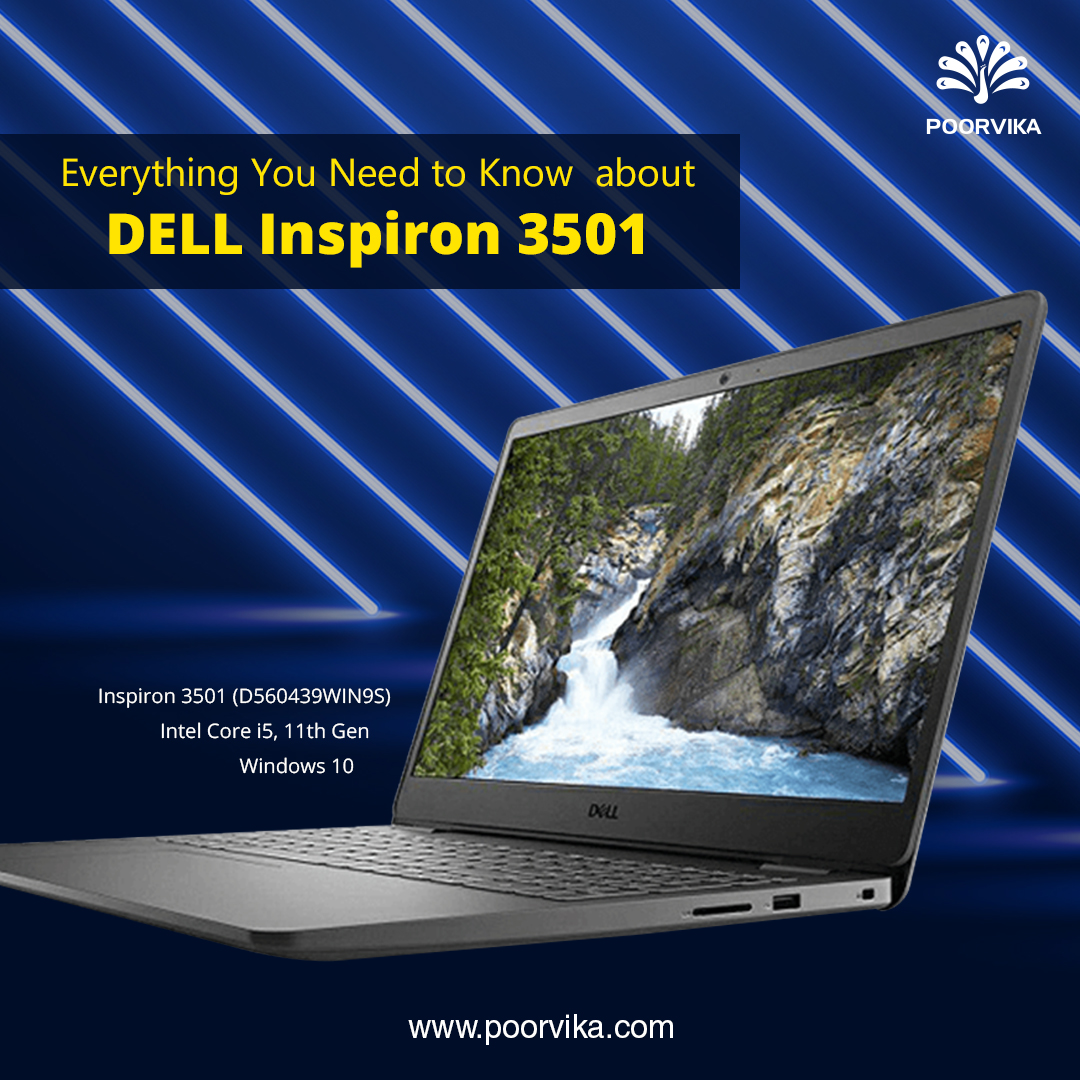 Currently we are consuming the produce of technological advancements. An English proverb says 'necessity is the mother of invention.' It is not a mere saying, instead it is a reflection of reality. Because if need doesn't arises, we human beings will not step out of our comfort zone and invent a product to simplify strenuous tasks. Among the various inventions, computer is undeniably the most influential invention of the 21st century. And laptops took the role of computer further by offering top notch convenience to user. We are going to discuss about a laptop which is made to create a lasting impression. Are you curious to know the name of the product? It is none other than Dell Inspiron 3501 D560439WIN9S laptop.
The Inspiron series laptops are known for their outstanding performance and incredible user experience. We all know that companies strive hard to satisfy and meet the demands of their customers. But only few companies are able to get it done. Are you clueless about other companies which fail? Because those companies fail to fulfil the requirements of their customer. While speaking about customer satisfaction, there is one thing which we need to remember about Dell. Other than Dell, no other company has won India's most trusted brand award consecutively. This blog will be unveiling about the complete specification of Dell Inspiron 3501 laptop.
Design of Dell Inspiron 3501 D560439WIN9S
Inspiron series laptops from Dell are known for top notch quality at a very affordable price. Current generation buyers are paying much attention to the looks and design of a product too. Companies like Blackberry, lost its popularity because of their poor design. And unlike smartphone, laptop manufacturers cannot entirely change the design of a laptop. But still, they have brought several changes in order to redefine the aesthetics of a laptop.
Exterior design of the Dell Inspiron 3501 laptop is borrowed from its sibling XPS series laptops. Ceramic finish of the lid is pleasing and addictive. Since the surface is not glossy, the laptop is able to arrest fingerprint and smudges.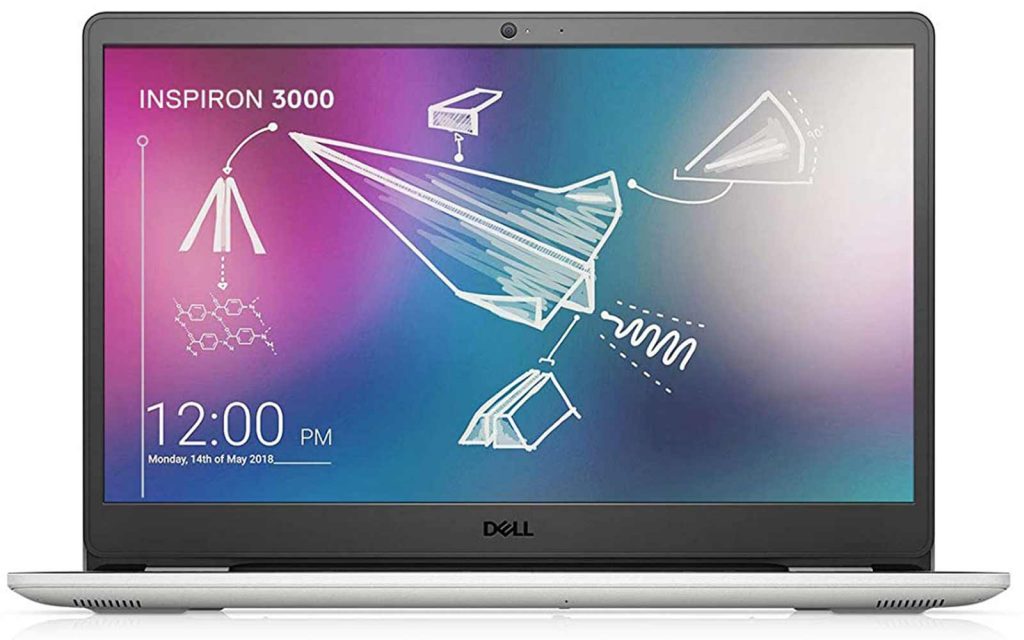 Since the black colour keys blend well with the soft mint colour of the laptop, aesthetics of Inspiron 3501 remain intact. Look and feel of the laptop is very premium because of the dull matte finish.
Display & Keyboard of Dell Inpsiron 3501 D560439WIN9S
Display and Keyboard are two vital components through which manufacturers can enhance the user experience of their product to a great extent.
Dell Inspiron D560439WIN9S has a 15.6 inch Full HD display with a supporting screen resolution of 1920 x 1080 Pixels. Because of the closely held pixel density, all kind of content like images, videos look sharp and clean without distortion.
The colour reproduction is pretty accurate, thus colours look natural on the display of Dell Inspiron 3501 laptop. Slim bezels on the three sides help Inspiron to achieve higher screen to body ratio. So user can watch the entire content on the display without any kind of discomfort. And the overall visual experience of the laptop is amazing.
Black colour keys on the keyboard of Inspiron 3501 looks lovely and works flawlessly. It has very less actuation force, so user need not apply much pressure while typing on the keyboard of Dell Inspiron D560439WIN9S laptop. Next important thing about keyboard of Inspiron 3501 is Numpad. It is really useful and convenient while working on excel sheets.
Chipset of Dell Inspiron 3501 D560439WIN9S
Here comes the most important component of a laptop. The Dell Inspiron 3501 D560439WIN9S runs on Intel Core i5-1135G7 chipset. Within few months of its launch, the 11th Gen Intel Core i5 processor has already broken many of the records of its predecessors.
However the difference in performance is not noticeable during browsing and working on Microsoft applications like PowerPoint and Excel. It is only explicit during gaming and video editing.
Willow Cove cores inside the chipset of Intel Core 11th Generation chipsets perform incredibly well in both benchmark test and real life.
Each core of the Quad Core processor consist of two physical threads. Hence the processor can execute more than one command at a time. It has a base frequency of 2.40GHz, which is more than enough to deliver seamless performance. But Intel is using their turbo boost technology to enhance performance to a great extent. Through the help of Hyperthreading and turbo boost, the Intel Core i5-11135G7 is able to achieve maximum clock speed of 3.80GHz.
In the single core benchmark test of Cinebench R23, the chipset has a total score of 1343 points. This kind of score in single core test is really hard. Because most of the Hexa and Octa core processors struggle to cross 1000 points.
Single core benchmark test is probably the best way to determine the swiftness of a processor. As it doesn't use the Hyperthreading support of the chipset. Only the raw processing power of a chipset will be tested.
11th Gen Intel processors are manufactured 10 nanometre lithography. Thus Intel is able to increase the number of transistors which doesn't consume much power.
Graphics Card
The Dell Inspiron 3501 D560439WIN9S laptop has a discrete 2GB NVIDIA GeForce MX330 Graphics card. Though it is an entry level GPU, it has enough muscle to lift the heaviest boulder. We were able to play all kind of graphically intensive and heavy game like Arma 3 without any issues.
Even after playing games continuously the Dell Inspiron 3501 D560439WIN9S was able to deliver 60 to 70 frames per second.
Overall performance of the Inspiron 3501 laptop is absolutely satisfying and impressive.
Memory
Dell Inspiron 3501 comes with 8GB DDR4 RAM, which works vigorously in order to prevent and deliver breezy multitasking experience. Even while editing a photo on Adobe Photoshop and playing Resident Evil 2 game simultaneously, the laptop didn't slouch a bit at any point of time.
It offers a combination of 1TB Hard Disk and a 256GB Solid State Drive. So from now on, you can store operating system and other important files on the SSD which will work at blazing speeds. Store other content on the 1TB Hard Disk, thus you will not run out space at any cost.
Battery
Battery life of this laptop is not so great. 3 cell battery of the laptop has a total standby time of just 4 hours.
Ports
It has very minimal number of ports for media and connectivity. And the list of ports includes 2 USB Type-C, HDMI for sharing content to peripheral device, RJ-45 for Ethernet, discrete slot for micro SD card reader. Buy the Dell Inspiron 3501 laptop for just rupees 63,490 from our website Poorvika. Avail our safe and secure delivery to get products instantly delivered to your doorstep.