25 May 2021
How good are the Y series OnePlus TVs?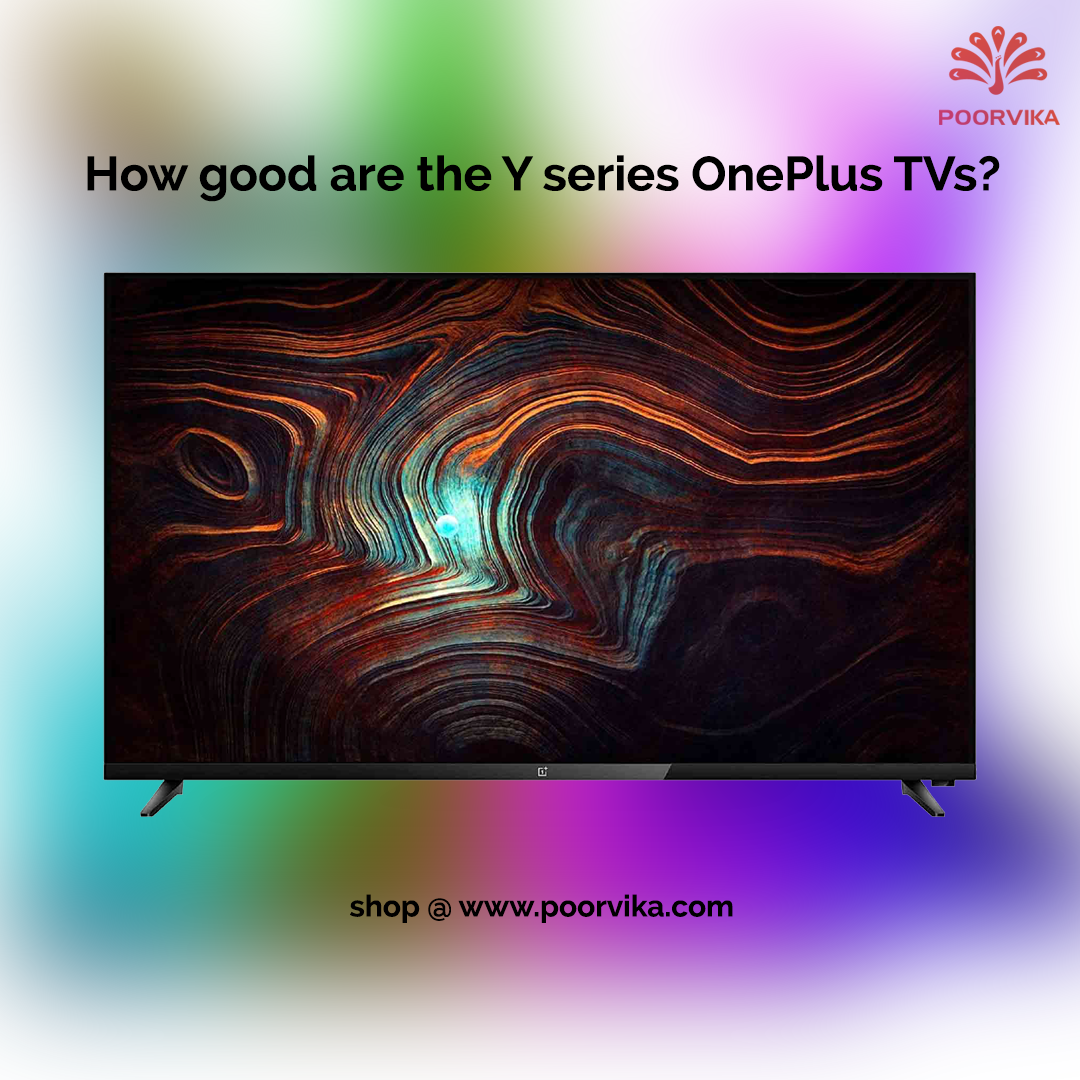 OnePlus hasn't done anything contrary to their tagline 'Never Settle' till this day. Their phones were known as 'Flagship Killer' because performance of those models were somewhere near to flagship phones at half the price of premium models. But presently performance of OnePlus phones are in par with the premium phones of leading companies like Apple and Samsung. It is through Qualitative state of their products, OnePlus was able to make more than 1 billion American Dollars within 2 years. After exhibiting their dominance in the smartphone industry, it seems like they're eyeing on the billion dollar industry. Despite the rise of smartphones and laptops, Indians still prefer television for entertainment. Statistics say that Indians spend around 3.4 hours for watching television per day. We are going to describe about the picture clarity and other aspects of OnePlus Y series Television.
Initially TV was considered nothing more than an idiot box. But in current world just like smartphones and laptops, functionality of a smart TV is massive. Hence it is very hard to narrow down the advantages of owning a smart television. Though the OnePlus Y series is a budget friendly smart television its design, build quality, picture clarity doesn't seem like the TV belongs to budget friendly segment.
Visual Experience of OnePlus Y Series
Phenomenal will be the right word to describe about the overall visual experience of the OnePlus Y series television. But stating it through one sentence is completely unfair right? So we will explain you about the reasons behind the phenomenal picture clarity of OnePlus Y series TV.
The TV comes in two screen sizes namely 43 inch and the 32 inch variants. Both share similar specification hence the difference between both the televisions is not very explicit. The 43 inch variant supports a screen resolution of 1920 x 1080 pixels.
Wide Colour Gamut of OnePlus Y Series
The smart TV has a wide colour gamut DCI-P3 93. Hence the pictures, videos on the Y series TV looks vibrant and impressive. Most of the TV's with good display with poor colour gamut cannot deliver stunning experience. Because colour gamut plays a vital role in enhancing the visual experience. Assume that your TV produces dull and sloppy colours, will you willingly watch your favourite content on that TV? Most of us will not prefer to watch, because after the advent of smartphones, our eyes have learnt to differentiate picture quality in a very efficient manner.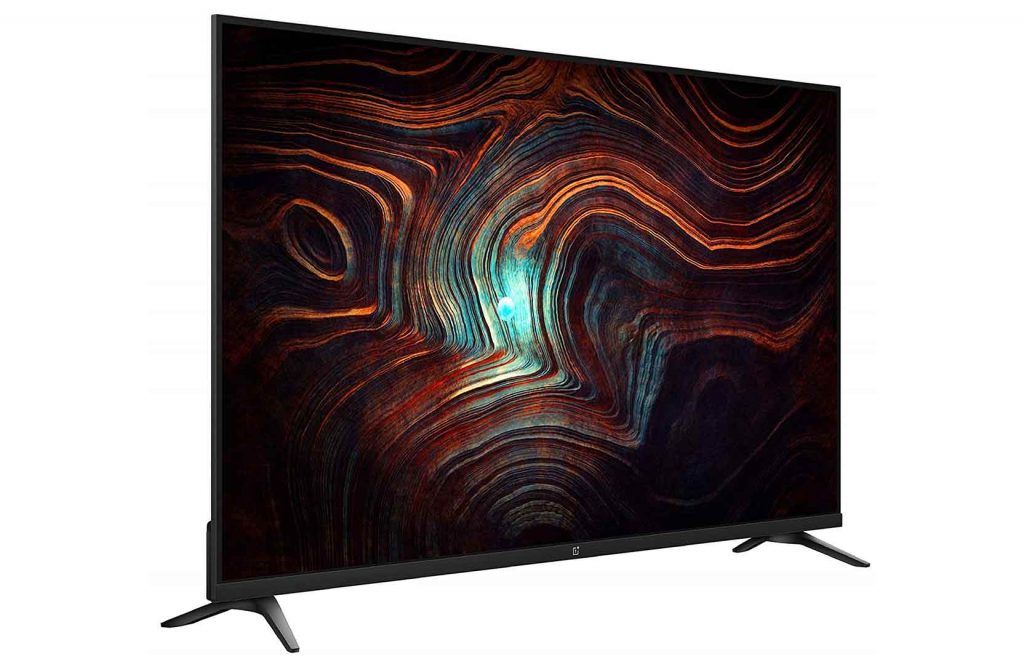 TV's which has good colour gamut score, will be able to produce great and stunning visuals. And images look sharp and clean without distortion. Since this is an LED panel, there was no screen bleeding at the corners of the television. Watching videos from Robert Revol YouTube channel will be a visual treat to your eyes.
Picture Enhancer of OnePlus Y Series
There is one more factor which is known as Picture enhancer or Gamma Engine. Its role is vital in improving the visual experience of the TV to a great extent.
Generally only expensive TV's come with picture enhancer, it is really surprising to know that the pocket friendly Y series televisions come with gamma engine to deliver exceptionally accurate colours.
The Gamma Engine has several ground breaking features such as super resolution, dynamic contrast, colour space mapping, anti-aliasing and noise reduction. It is though the combination of all these smart features, the OnePlus Y series TV is able to deliver satisfying visual experience. Both 32 inch and 43 inch display variant of the OnePlus Y series smart TV, consists of Gamma Engine and it works flawlessly.
Dolby Vision certification and Motion Estimation are two impressive features of OnePlus Y series TV. Motion Compensation which is most commonly known as MEMC. Dolby Vision is similar to HDR but since Dolby Vision uses dynamic metadata to analyse each frame of a video, the final output of the content will be better than HDR.
Dolby Vision is capable of achieving 12 bit colour depth which means, you will have access to over 68 billion colours. Whereas the 10 bit colour depth of HDR has access to only 1 billon colours. The difference in numbers itself is a proof to validate the supremacy of Dolby Vision over HDR.
While watching games like football and cricket, it is really annoying and irritating to watch blurry content. As those kind of blurs aren't intentional, manufacturers have found a way to stabilise, deliver stable and fluid content to the customers. MEMC technology is a combination of hardware and software to stabilize content, so that user gets to watch smooth and clear content.
Audio of OnePlus Y Series
Audio output from the speakers of a TV is equally as important as the display. Because both these components need to work together in order to make overall user experience breezy.
Sound from the 20 Watts speaker of the TV is audible enough to fill a large space too. Audio clarity of the TV is crisp with plenty of detail. There was no kind of distortion even at maximum volume level. The OnePlus Y series TV does a really good job in terms of audio output as well.
Features
The OnePlus Y series smart TV has in-built Chromecast through which you can share content from other devices to the television. Since it also has support for voice assistants like Alexa and Google Assistant, you can assign commands through your voice itself.
The TV runs on Android TV 9.0 operating system, so apart from regular content, you can stream content directly from other online platforms like Netflix, Amazon Prime and YouTube.
After syncing your mobile and TV using the OnePlus Connect mobile application, you can also use it as an alternative for the remote of your TV.
Connectivity
The TV has two HDMI and USB ports for media and connectivity. It also has a discrete port for Ethernet. There is also a Bluetooth 5.0, Wi-Fi for wireless connectivity.
Installation
As per the company's policy, we will recommend the customers not to open the box and try installing the TV by themselves. After purchasing the TV, brand technician will schedule an appointment and come to your place to install the TV. OnePlus is offering 1 year warranty against defects caused via manufacturing process.
Verdict
Based on the performance, picture quality, sound, the TV is undeniably the best king of midrange smart TV segment. Original price of the TV is rupees 29,999 whereas you can buy it for just Rs.26,999 from our website Poorvika.
Avail our safe and secure delivery service to get products instantly to your doorstep.