27 May 2021
What are some major problems with the Apple M1 Chip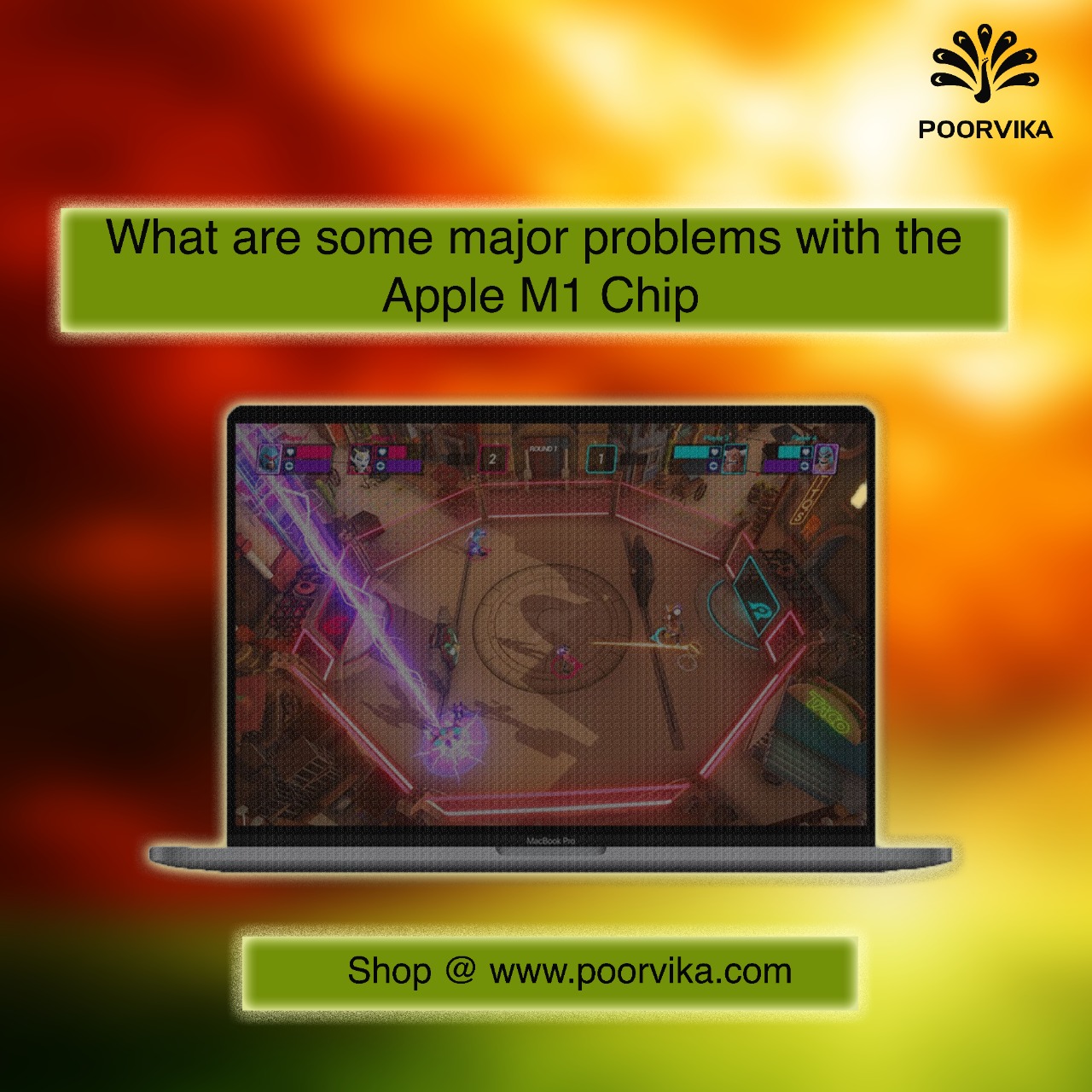 Apple's decision to use their own silicon chipset for MacBook, is seen as one of the most iconic and daring decisions in computing world. After deciding to use their own chipsets, Apple has terminated their 15 year partnership with the leader of microprocessor industry, Intel. It is still one of the most dominant force in computing world, and Intel is the godfather of modern computers. Without Intel, we will not have seen microprocessors itself, because it was their invention. Evolution of computers began there and along with the rise of computers, Intel began to grow in a very rapid manner. Generally it is said that first generation products aren't perfect. It is not a fact but just an opinion. We will be discussing whether the opinion about first generation product is a fact or not. After extensively using MacBook which run on Apple M1 Chipset, this is the right time to state whether it has some problems or the product is totally flawless.
Cost of a MacBook has always been a lot higher than premium windows laptops. Because Apple was using the chipsets of Intel, thus Apple was forced to sell Macs for a very higher price. With the introduction of M1 Chipset, price of a MacBook has become lower. Now price of a MacBook is similar to flagship laptops which run on Windows operating system. And both variants of MacBook namely Air and Pro run on same chipset. However the pro variant still manages to offer better performance because of some factors. Performance of all new Apple M1 Chipset is incredibly good but it does has few issues. Slide your thumb to know whether those problems are going to impact your experience or not.
Apple M1: Architecture
Most of the computer and laptop processor use CISC (Complex instruction set computer) architecture. This architecture was developed by Intel and it can perform multiple instructions in one cycle alone. On the other hand smartphones, tablets use RISC (Reduced instruction set computer) and most of the processors that use RISC are built using the architecture of ARM. ARM is a semiconductor company which has headquarters at Cambridge, England.
Till now Intel MacBook were using the CISC. CISC consists of two architectures namely instruction set architecture and microarchitecture. While launching each generation of chipsets, Intel refines the microarchitecture and reduces the size of each transistor inside the processor in order to enhance performance. But the Apple M1 chipset is using the architecture of ARM. Again ARM is not relatively a new architecture to Apple. Because bionic chipsets which powers iPhones, iPads are built using the architecture of ARM.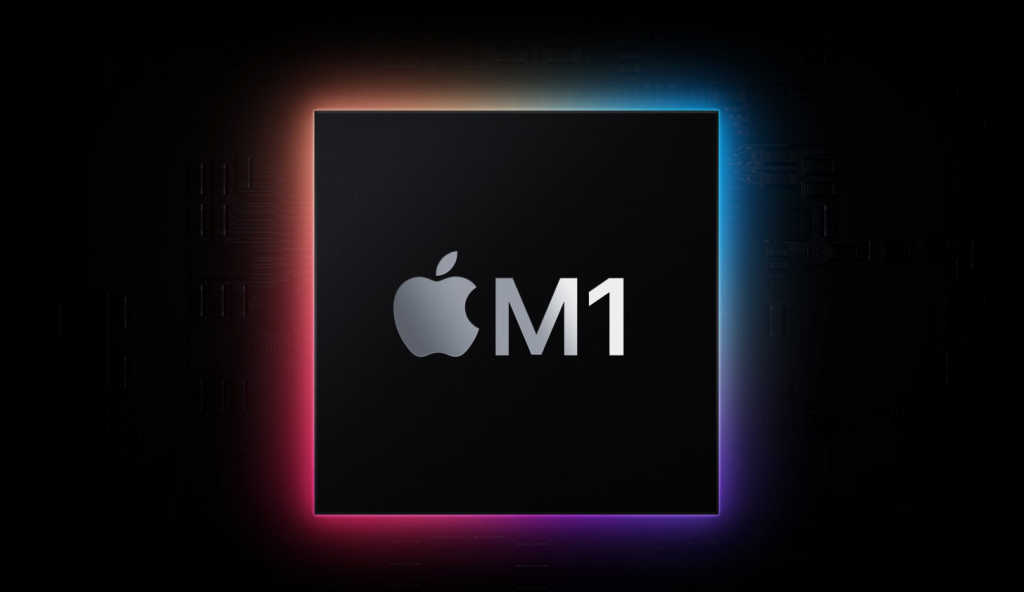 Not only apple, other system on chip (SOC) manufacturers like Qualcomm, MediaTek and Exynos are using the architecture of ARM. Basically what these companies do is, they borrow the architecture of ARM and build the components such as cores and threads according to their wish.
Apple M1: Performance
Performance of Apple M1 Chipset is mind boggling. The M1 MacBook did an exceptionally great job in both benchmark tests and real life. Even after deliberately using more intensive tasks like video editing, the MacBook didn't slouch a bit even at any point of time.
The M1 MacBook comes in two variants. The variant that has 8 core CPU and 7 core GPU costs lesser than Pro variant which has 8 core CPU and GPU. However difference in performance between these two variants are not very explicit. M1 has a base frequency of 3.20GHz and since it doesn't has Hyperthreading support, clock speed of the processor cannot be increased. But a processor with a clock speed over 2,50GHz is going to be a monster in real life, as it can handle everything on its way in a very effortless manner.
Let us now mention about the performance of Apple M1 in the single core benchmark test of Cinebench R23. The processor was able to score 1514 points. Usually all kind processors strive really hard to score above 1000 points. But the M1 was able to accomplish this feat, even without sweating a bit. In the Multicore test, it was able to score a whopping 7760 points. It is very intimidating to see a processor which doesn't support both Hyperthreading and Overclocking beat other Octa core processors at their own game.
Scores of multi core benchmark test is lot higher than single core because Hyperthreading helps processor to enhance performance to a great extent.
Cinebench benchmark test uses Cinema 4 Suite software to create three dimensional forms. Through this process, raw processing rendering power of a chipset is determined.
Apple M1: Battery Life
Power efficiency of a chipset plays a very prominent role in offering good battery life for a laptop. Since the M1 is built using 5 nanometre lithography, it consumes very less power.
By reducing the size of each transistor, Apple is able to pack around 16 billion transistors. Since the size of these transistors are small, they will not consume much power like processors which are built using larger transistors. Apple deserves a hearty congratulations for doing something which other companies hasn't done before.
MacBook which run on M1 Chipset has an average battery life of more than 10 hours. While the M1 MacBook is idle, it consumes just 6.8 Watts of power.
Problems
Honestly speaking the performance and battery life of M1 Macs are far beyond our anticipation. But as of now, it has some issues which Apple will be fixing through software updates.
There are many threads about the SSD of M1 Macs getting worn out very quickly in forums like MacRumors and Linus Tech Tips. Are you wondering how can SSD of a laptop worth over a lakh get worn out so quickly? Users have shared reading of their SSD's lifetime validity in those forums. But you need not worry about those threads at all, because the readings recorded in the third party applications are completely invalid.
The only issue with M1 Mac is compatibility. M1 Macs doesn't support video older video editing plugins like MCALLOUTS. But the M1 Chipset has an alternate to MCALLOUTS which is known as MTRACKER 3D.
Next major problem of M1 Macs is minimal number of ports for media and connectivity. So you will have to buy a separate thunderbolt HUB to keep your productivity intact. Except these two problems, the M1 MacBook is really an amazing product.
Price of M1 MacBook starts from rupees 92,900 in our website Poorvika. Avail our safe and secure delivery service to get products instantly to your doorstep.