28 May 2021
Apple Magic Keyboard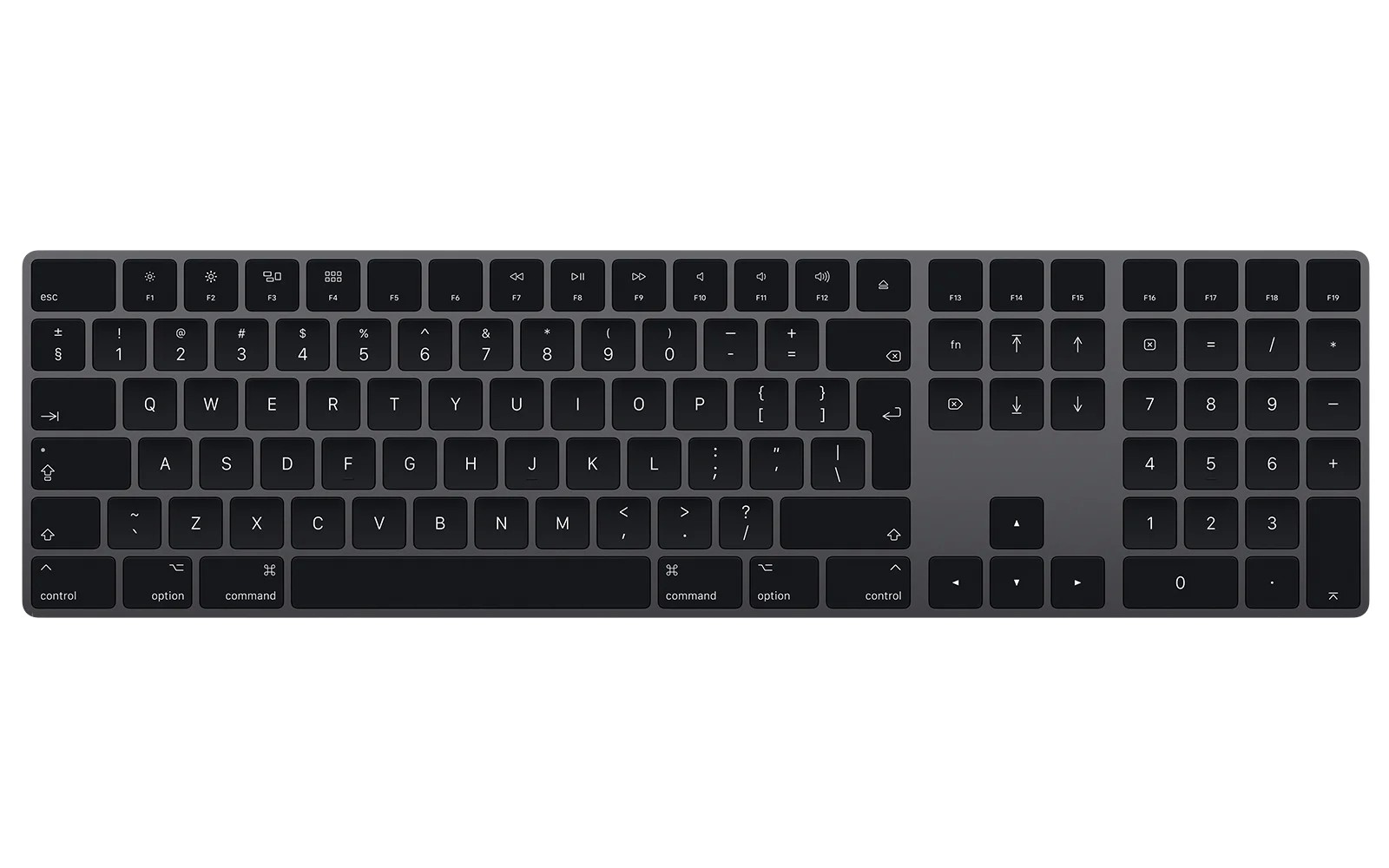 There was a time where people were only impressed by the mobiles/laptops/iPads from Apple! But now, since the purchasing power of users have improved, they need everything else from Apple as well, not just their devices.
Got a new Apple mobile? You no more buy the back case from a local store as Apple provides you with the in-house manufactured Silicon case.
It's not just the back case or other Magsafe Accessories, but Apple is expanding their horizons to such a great extent that no matter what electronic or electrical item you need or name, you can get it from Apple.
Have a Macbook, but your mouse isn't working?Or have an iPad, but require a Magic keyboard?Apple is providing you with all of it.When you get a Mac with the highest performance, why waste your resources getting a lower quality accessory?
In this blog, let us concentrate on Apple's Magic Keyboard and the experience in using such a high-end keyboard.
Apple Keyboards:
Apple offers two types of Keyboards:
Smart Keyboard Folio
Magic Keyboard
Smart Keyboard Folio:
Introduced in 2015, the Keyboard was redesigned in the year November 2018 as per the requirements to suit iPads, and since then, it has been ruling the Apple Industry for several years.
A light Keyboard compared to most others; it was much easier to carry as it kept the weight of your luggage as low as possible.
Magic Keyboard:
The Magic Keyboard is currently in trend and has much more functionalities than the standard Smart Keyboard.
From a smart connector to a scissor-switch mechanism and a glass trackpad, the Magic Keyboard has lots of features and functionalities compared to the previous version of the Keyboard.
Also read: The latest Apple AirTags
Water-Resistance:
This Keyboard is not entirely water-resistant like its previous version, the Smart Keyboard; however, it is much responsive when it comes to typing.
Responsiveness:
It has a swift scissor-switch mechanism that is so soft; a very gentle touch is enough is make the Keyboard sensitive.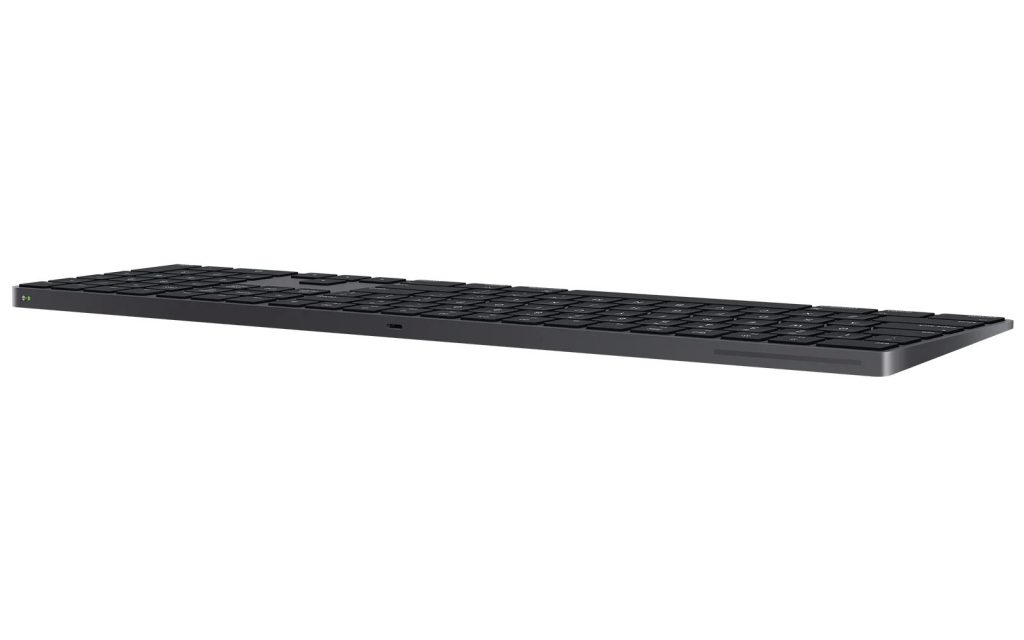 Backlit:
A backlit keyboard is very essential. While it is true that the Keyboard can automatically adjust its lighting as per the ambient lighting temperature of the room, you can still choose to modify it manually.
Trackpad:
Trackpads aid in editing texts, video, worksheets, etc. Even though we are provided with a mouse exclusively for this purpose, an integrated trackpad makes it much more convenient. The trackpad makes it easier to make a quick edit in no time.
Battery life:
The Magic keyboard comes with an in-built battery life that lasts longer, even with the enhanced vital features.
It takes just 2 hours for the Apple Magic Keyboard to charge fully. Once fully charged, you can keep using the Keyboard for two months straight without plugging in the charger again.
Typing quality:
Not to mention separately, but anyone can vouch for the quality Apple offers, and the typing quality provided by it is no exception. The scissor-type switches give the user a satisfying typing experience. Also, the well-spaced and stable keys and the short pre-travel distance between the keyboard keys are very impressive.
If you are someone who types often, you will understand the advantages of the soft and smooth touch of this Keyboard. Typing on this Keyboard takes the least amount of effort as it doesn't require much force, and it doesn't cause fatigue even during long spans of typing.
Wireless connectivity:
We can use this Apple Magic Keyboard wirelessly too, as it can be connected via Bluetooth to almost every device other than those running on an Android Operating System.
Also, this doesn't support multiple device connectivity. You can connect the Apple Magic Keyboard to a laptop or an iPad but not to both devices simultaneously.
Keyboard build:
The build quality of the Keyboard is remarkable as it has a lightweight solid rigid Aluminium chassis. Since the keys in the Keyboard come with a very low profile, it leaves less room for debris to accumulate, hence helping the Keyboard stay clean.
Keyboard noise:
The Keyboard doesn't make any noise while typing and is very comfortable to use anywhere. The Magic Keyboard is ideal for typing than for gaming.
What is inside the box?
Inside, the Apple Magic Keyboard comes with the following:
Magic Keyboard
Lightning to USB cable
User guide.
What are the system requirements needed to connect the Apple Magic Keyboard to your system?
Your Mac must be Bluetooth enabled and must have OS 10.11 or later. If you plan to connect to an iOS device, it must be version iOS 9.1 or later.
Price of the Apple Magic Keyboard:
The price of this fantastic product is just Rs.14,900/- and you can buy this product online from Poorvika through the
Standard EMI options available.With a minimum purchase of Rs.2000/- with HDFC- FlexiPay, you can "Buy Now and Pay Later" (Only through CC Avenue.)You can get upto 5% cashback on a Bank of Baroda Credit card (Only through CC Avenue).
Warranty details:
Apple provides you with a one-year manufacturing warranty. However, the warranty doesn't cover physical damages.
Get your favourite laptops, TVs and mobile phones from Poorvika.We have got tons of offers, discounts and exciting cashbacks available that might interest you.
Do make use of them and save your hard-earned money!
Poorvika follows the corona safety and security measures while delivering your ordered devices right at your doorsteps. Our Delivery partners ensure that we sanitize and pack all the orders securely, thereby delivering safe products at your doorsteps.
We also ensure contactless delivery of your most loved gadgets, hence securing you and the safety of your loved ones during this pandemic.