31 May 2021
Everything you need to know about the ASUS Intel Celeron N4020 Windows 10 Home Laptop X509MA-BR270T!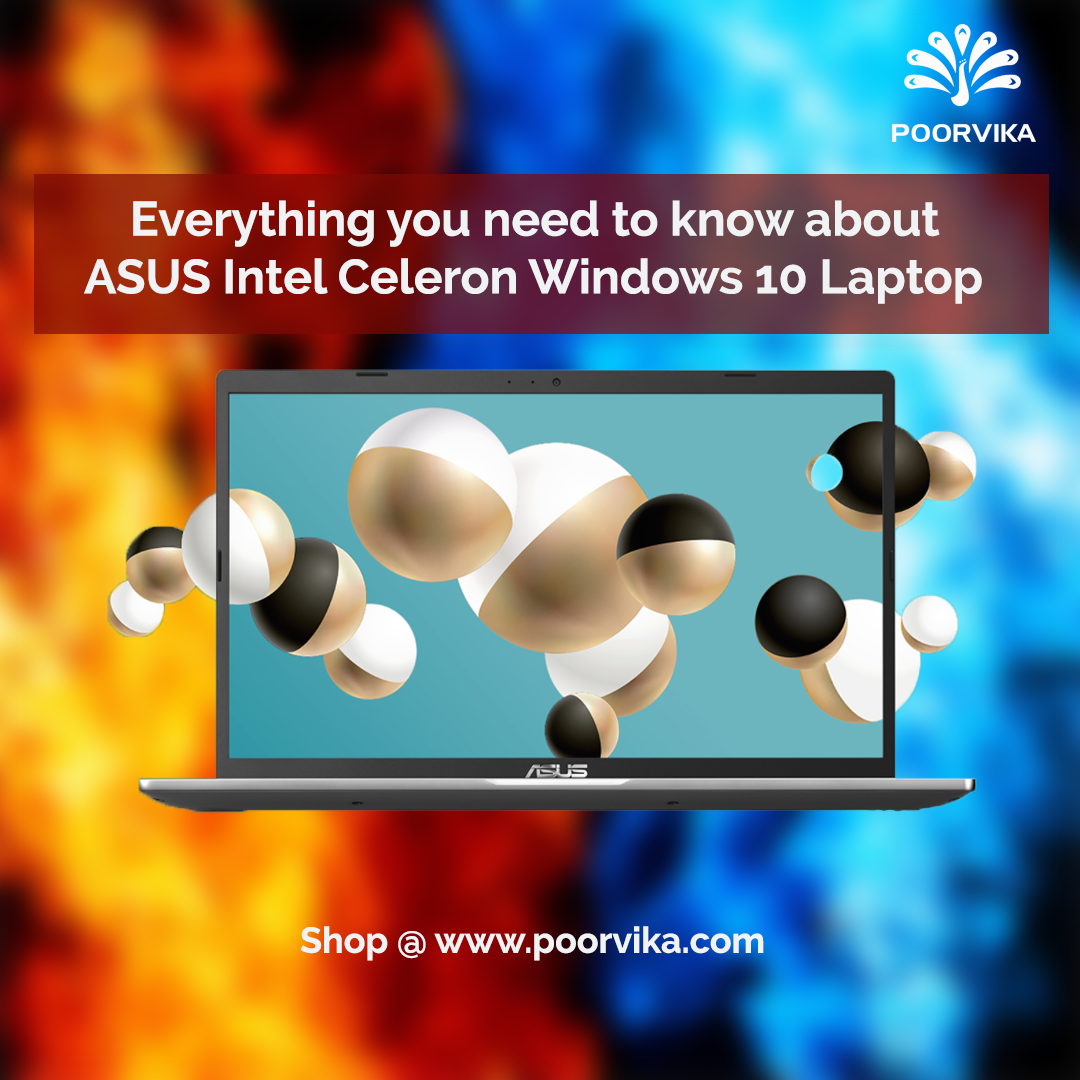 Except laptops no other device can help us to keep our productivity intact. Because laptops are made for people who cannot afford to lose their productivity at any cost. In present scenario, we don't have any other real options other than staying home safely. We are living in the age of advancement because science has reached its pinnacle in this century. Experts say India's growth is quintessential for the world. Because youngsters of India are doing so many amazing things. Thus laptop has become a very essential product in our lives. This blog will be presenting about a budget friendly ASUS Intel Celeron laptop which has the ability to perform exceptionally well in all scenarios.
Despite the dominance of American computer manufacturers like Dell and HP. The Taiwanese company has emerged as a mighty force in computing industry.
ASUS Intel Celeron: Design & Build Quality
Generally budget friendly laptop come with poor quality components and awful design. But the ASUS Intel Celeron is trying to create an impression. It has a traditional clamshell design, and the transparent silver colour looks lovely. The aesthetic beauty of ASUS laptop is a bait to anyone in the town.
No one can resist themselves after having a look at this laptop. Ceramic metal finish of the laptop resists fingerprint and smudge marks to a great extent. Brand name of the company is engraved right at the centre of the laptop's lid which looks neat and clean.
Entire body and chassis of the ASUS Intel Celeron laptop is made out of plastic. Quality of the plastic is top notch. And there was no kind of creaky noise even while constantly opening and closing the lid of the laptop.
Overall build quality and design of the laptop doesn't make it seem like it belongs to the budget segment.
ASUS Intel Celeron: Display & Keyboard
Companies can enhance user experience of the laptop through Display and Keyboard. These two companies play a significant role in enhancing the user experience. It has a 15.6 inch HD LED backlit Anti-glare display. It has slim bezels on three sides offer higher screen to body ratio, so user doesn't have to tilt their head in order to view entire content of the display.
Because of the closely held pixels, content looks clean and sharp. If the display doesn't have sufficient number of pixels, images and videos will look blurry and pixelated. The laptop has a really good display because ASUS wants to deliver good visual experience through this laptop.
Silver colour keys on the keyboard looks lovely. The keys have a very less actuation force with more key travel. So people with steel fingers will love to type on the keyboard of ASUS Intel Celeron laptop.
Role of discrete numpad is prominent while working on spreadsheets and performing complex calculations. Because it is very annoying to type numbers over the number keys on top of the first row of International English keyboard.
Since the laptop has a great display and keyboard user experience of the ASUS Intel Celeron is phenomenal.
Memory
RAM and ROM are the two components which fall under this category. These components plays a vital role in enhancing the performance of a laptop. RAM helps processor by storing memory of applications running in the background.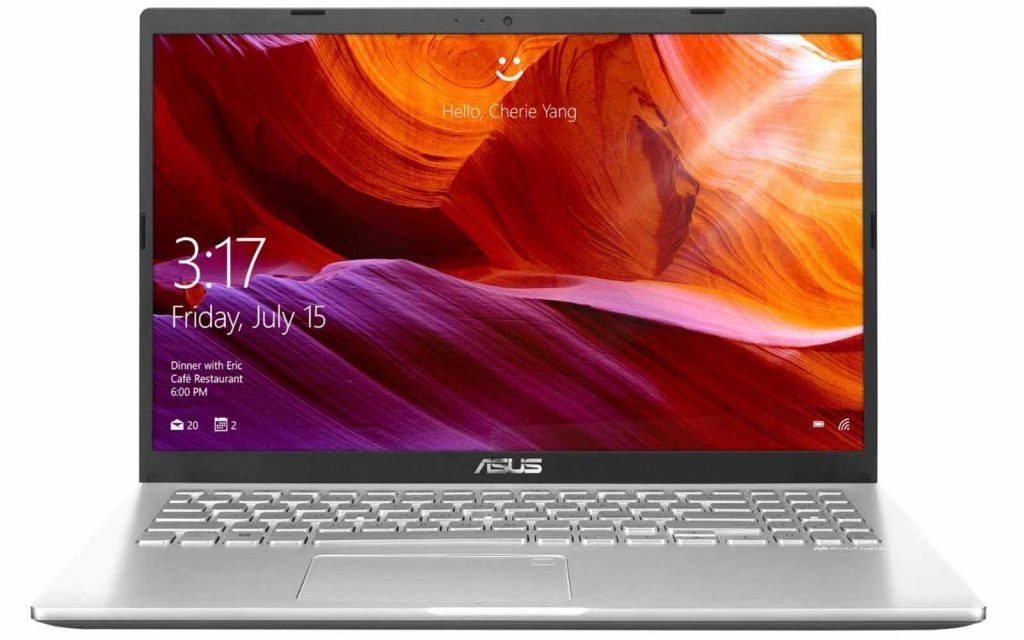 On the other hand ROM allows user to store all kind of data which user needs to store in their laptop. The files can be in any medium. Be it images, text or even videos. The ASUS Intel Celeron comes with a 4GB DDR4 RAM which makes sure user doesn't experience any kind of slowdown especially while working on multiple applications simultaneously.
For storage the laptop has got a 256GB Solid State Drive. It is really surprising to see SSD in a budget friendly laptop. Because companies will prefer Hard Disk over SSD in order to avoid manufacturing cost. But ASUS hasn't done anything which affects performance of the laptop. SSD do not have moving parts inside them, so it can work at unbelievable speeds.
While talking about SSD, we need to remember that ASUS Intel Celeron has a M.2 SSD. This kind of SSD offers 5 times faster bandwidth, hence sharing tons of data will happen in just few seconds.
Chipset
Now comes the most important component of a laptop, it is nothing other than chipset. The ASUS Intel Celeron laptop runs on Intel Celeron N4020 processor. Though it isn't powerful as the big boys like Intel Core i5 and i7 series processors.
The Celeron processor has enough muscle to tackle all kind of light tasks like surfing on multiple tabs on Google Chrome, editing and creating spreadsheets, PowerPoint presentations.
Performance of the Intel's Celeron series processors must be similar to Intel Core i3 series chipsets. The Intel Celeron of ASUS laptop is definitely not the knockout artist of the yard. But it is surely a defence wizard of the game because the laptop was able to handle tasks like designing photos on Adobe Photoshop.
However don't expect the laptop to run Photoshop like a hot knife through a butter. The laptop struggles and there was lags at one point. But the lag didn't is definitely manageable.
The Dual core Intel Celeron N4020 chipset has a base frequency 1.10GHz and using the turbo boost technology it can reach maximum clock speed of 2.80GHz.
Just like every other laptop processor in the world, the Celeron N4020 uses X86-64 bit Instruction set architecture. Its Gemini Lake microarchitecture can operate 200MHz higher than its predecessors.
Intel is using a FinFET technology to manufacture this processor. By using this technology, Intel is able to increase the memory of L2 Cache. Hence applications will open quickly than previous generation Intel Celeron chipsets.
GPU
Intel UHD 600 Graphics of the Celeron N4020 Chipset consists of 12 Execution Units and it can operate at maximum frequency of 650MHz.
It uses latest video engine which can support VP9 video format. So you can watch your favourite movies, shows on online streaming service provider like Netflix.
We hope this blog gave you sufficient information by describing the real life performance of ASUS Intel Celeron N4020 laptop.
Original price of ASUS Intel Celeron laptop is rupees 28,690 whereas you can buy it for just Rs.22,500 from our website Poorvika. Avail our safe and secure delivery service to get products instantly delivered to your doorstep.