02 Jun 2021
Beats EP On Ear Headphones: Review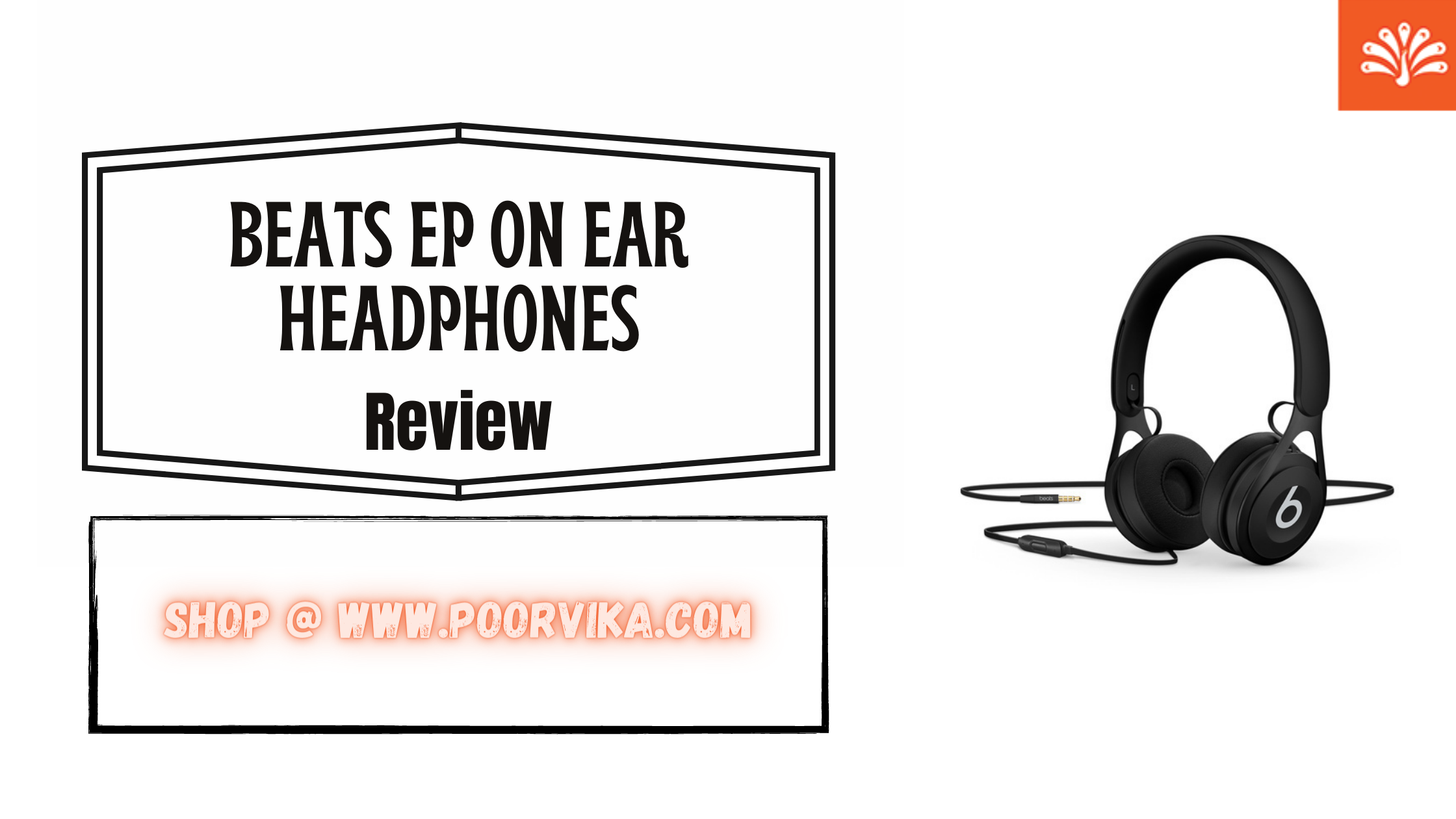 Working from home (WFH) has its own ups and downs. From positives like working in night pants in the daytime to negatives like thinking Friday as Wednesday and Wednesday as Saturday, you've undoubtedly experienced it yourself or heard it from others.
Even though you undergo these problems, you need to complete your task, especially on time; it isn't that easy to deal with the distractions when your personal and work life collide. Luckily, there's a ton of headphones available to avoid those distractions and make your life smooth.
In this blog, we're super excited to unveil the Beats EP On-Ear Headphones, which hits the high pitch on point, handle low bass with comfort, and offers a clear, lifelike mid-range. Here we go and look at this perfect headphone for you!
Premium Sound:

The Beats EP On-Ear Headphones delivers the perfect tuned sound. It comes with fine-tuned acoustics to provide incredible clarity, breadth and balance. It is an ideal headphone from Beats for any music lover who needs a dynamic listening experience.
When you need to take your music anywhere, you need robust, comfortable, and lightweight headphone and this headphone owns all these qualities. The Beat comes with durable frame materials reinforced by stainless steel with adjustable vertical sliders for your personalized comfort. The soft-cushion earcups in the headphone provide a super comfortable around-ear fit for everyday use.
This headphone looks classic, weighing just 200 grams, and its classic design occupies very little space in your bag. The dimensions of the Beat EP are 6.6 cm (H) x 15.4 cm (W) x 17.8 cm (L).

The Beats EP accompanies you everywhere. The battery-free design offers infinite playback, and the hassle-free fixed cable allows you to focus on the music. Just grab and go.
You will get a tangle-resistant cable with a 3.5mm audio jack with an inline microphone to speak your calls, record your voice or activate Siri.
You can use the button to receive phone calls or control music. Click the button to play or pause your song, as well as answer incoming calls or hang up whenever you want.
What is inside the box?

Warranty card
Beats EP headphones
Foldable carrying pouch
Quick Start Guide
Price of the Beats EP On-Ear Headphones:

The Beats EP On-Ear Headphones price in India is just Rs. 8,000/- and you can get this product online from Poorvika.
Warranty details of Beats EP On-Ear Headphones:

The Beats EP On-Ear Headphones come with a one-year manufacturing warranty. However, the warranty doesn't cover physical damages. Get your favourite TVs, laptops, smartphones and accessories from Poorvika. We have got loads of offers, discounts and exciting cashback that might amuse you.
Poorvika follows the COVID safety and security measures while delivering your ordered products right at your doorsteps. Our Delivery team ensure that we sanitize and pack all the orders securely, thereby delivering safe products at your doorsteps.
Happy Shopping!

Click here to check out my other blogs to stay on top of Upcoming Smartphones, Earphones, and many more gadgets. Get the latest Tech News and Updates, all in one go!