02 Jun 2021
The 6 Best Budget 4K TV in India 2021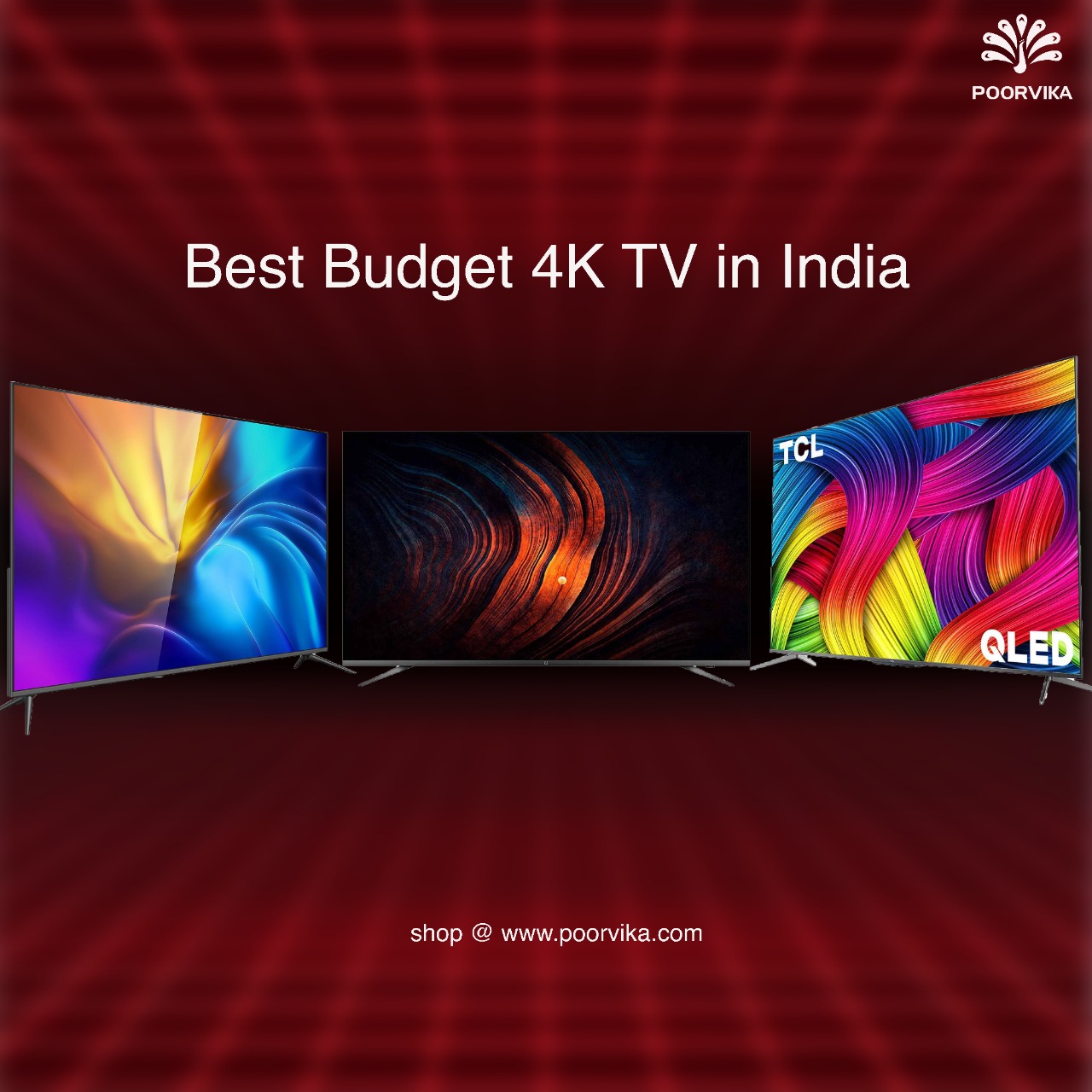 Few years back Televisions were completely irrelevant because they had a very small role in our lives. But now role of Television is very important in our lives. This blog will be discussing about the best budget 4K TV in India 2021.
TCL 4K Ultra HD Android QLED TV
TCL is one of the fastest growing TV company. They have been a very popular name in the industry over few decades. The TCL QLED TV has a 55-inch DLED display with a supporting screen resolution of 3840 x 2160 pixels. One of the major advantages of QLED over traditional LED is, brightness.
And most of the leading manufacturers are trying to adopt QLED technology. Because lifespan of a QLED panel is much higher than OLED. Watching any kind of content like movies, games will be a visual treat to your eyes.
Since it delivers very accurate colour reproduction and exceptionally great viewing angles. It also uses Micro Dimming technology which adjusts and delivers the backlighting according to the content.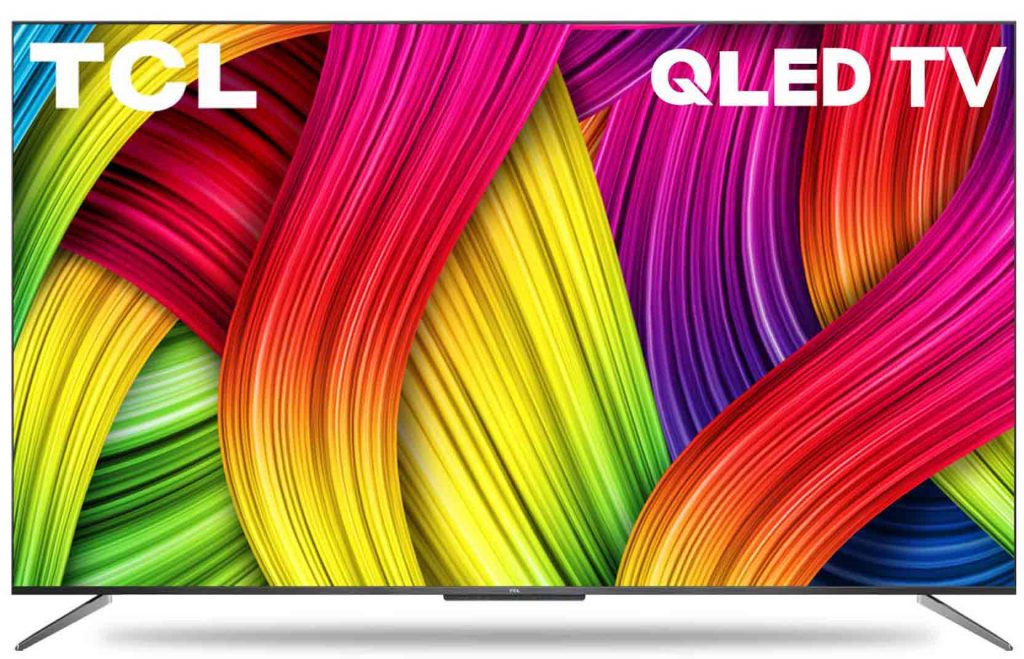 IPQ picture engine of the TV analyses and it enhances the colour and contrast level of a video to a great extent before delivering it to user. In addition to great picture clarity, the TCL TV offers a very amazing audio output. For connectivity, the TV has two HDMI ports through which you can connect setup box of your DTH provider to TV.
Since the TV also supports Google Assistant, you can ask the television to do what you want. For instance, if you want to open YouTube, all you need to do is utter the phrase 'Hey Google, please open YouTube'. The television will automatically open it for you. TCL offers 3 years warranty for all kinds of manufacturing defects.
Original price of TCL QLED 4K TV is Rs.129,990. But you can buy it for just rupees 58,990 from our website Poorvika.
OnePlus U series Ultra HD 4K LED TV
While talking about best 4K TV, the OnePlus U series secures a place for itself. It offers exceptional picture quality and an immersive audio experience. Most impressive thing about this television is Wide Colour Gamut.
OnePlus uses motion estimation motion compensation technology, in order to avoid lags and drop in frames while streaming content via online platforms like Netflix and Amazon Prime. Combination of Dolby Atmos and DTH HD offers a very immersive cinematic experience. Its 55-inch LED display has a screen resolution of 3840 x 2160 pixels.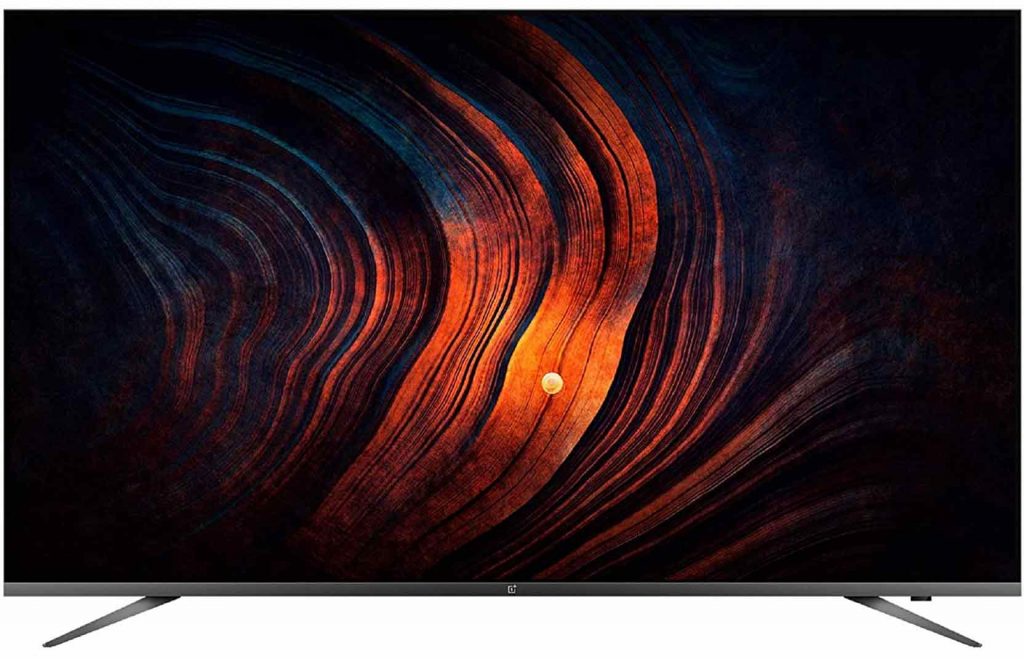 The smart volume control, of OnePlus U television is definitely a functional feature. Because it can be very annoying to adjust volume while watching movies and games like cricket. If you're sitting very close to the television, its bass level has enough potentiality to make your knees droop.
There are several ports for media and connectivity behind the back of the TV. Most of us assume more number ports implies entangled cables which is really messy. But the ARC compatible HDMI ports ensure, you need not use many cables to watch content on this TV.
Because of the slim profile, the OnePlus U series television may seem very light. But in reality, weight of the OnePlus TV is around 16.9 Kilograms. Considering all these factors together, OnePlus U series is definitely one of the best budget 4K TV in India.
Buy the OnePlus U series 4K UHD TV for just rupees 52,999 from our website Poorvika.
Realme 4K Ultra HD Smart Android SLED TV
Realme is the first company to use SLED technology. SLED means Superluminescent light emitting diode. Realme SLED TV uses the same technology of LED panels.
Just like LED, lights inside the SLED panel can emit light on their own. Unlike conventional LED's the SLED panels doesn't emit much blue light, which can damage our eyes.
It runs on Android 9 operating system; thus, you will have access to all kinds of online entertainment platforms like Netflix, Amazon Prime, Disney+ Hotstar and ZEE5.
There is one thing which stunned us is the Wide Colour Gamut. It recorded 108 percent NTSC, whereas most of the LED televisions were able to reach just 70 percent.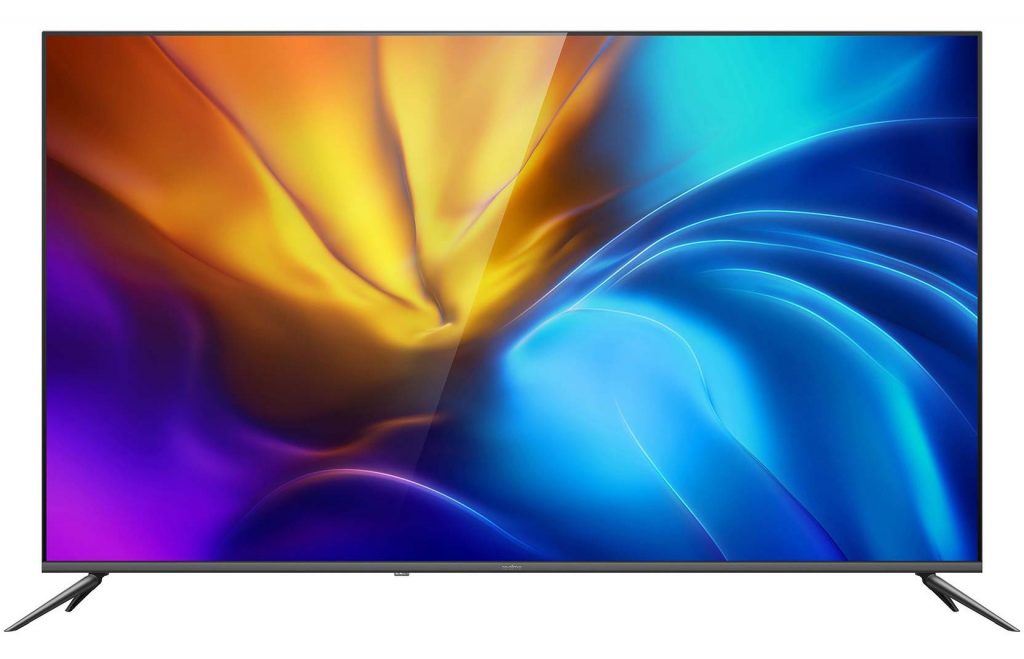 Quality of picture in SLED panel is stunning and it isn't definitely not harmful to your eyes. Overall visual experience on the realme SLED TV will be a visual treat to your eyes.
In addition to visuals, audio output from the 24 Watts speaker is loud enough to fill a large room itself. The realme SLED TV also has support for Google Assistant so you need not have to control the television using remote or mobile application.
Since the realme SLED TV is powered by MediaTek Quad Core processor all kind of tasks like switching between applications and watching movies on online was very smooth and fluid.
Incredible picture quality, exceptional audio output makes realme SLED TV one of the best budget 4K TV available in India.
Buy Realme SLED 4K UHD TV for rupees 40,999 from our website Poorvika.
Redmi X50 4K LED TV
Redmi is often known as the king of budget friendly smartphones, but now they are manufacturing android televisions at affordable prices.
After achieving overwhelming success in the smartphone industry it seems like, Redmi is looking forward to capture the television industry.
The 50-inch LED display of Redmi X50 TV offers brilliant picture clarity. It can support a screen resolution of 3840 x 2160 Pixels, so all kinds of content will look clean and sharp without any kind of distortion.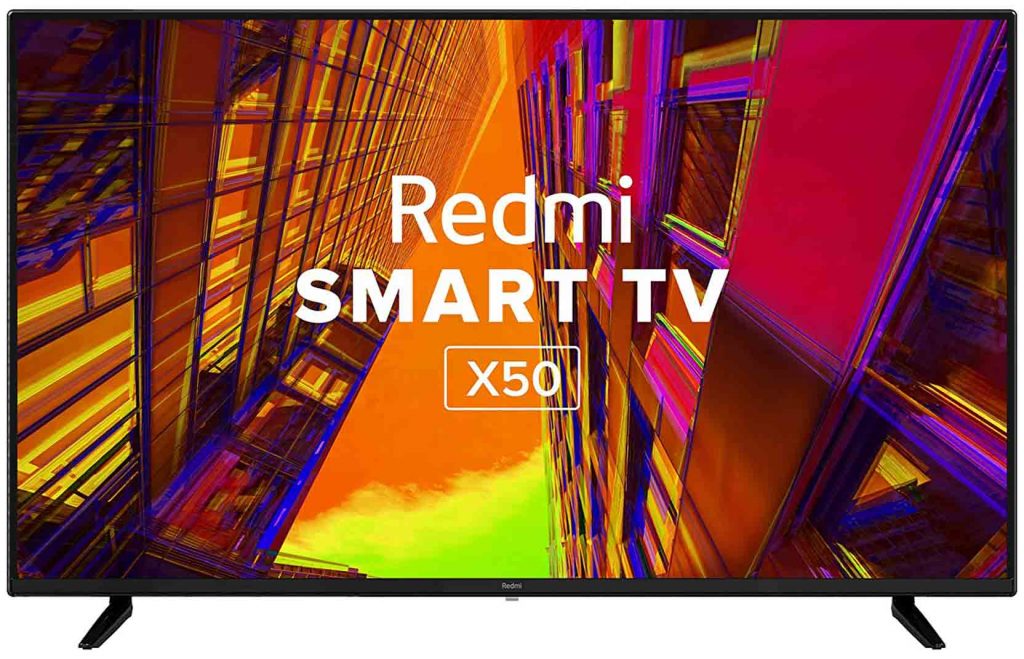 Colour reproduction of the X50 is good as well. One of the most fascinating thing about Redmi X50 is: its ability to deliver minute details without any kind of dilution. It also supports content from more than 25 OTT applications like Sun NXT. So, watching and finding your favourite movie or show on this TV will not be a tedious task at all.
Vivid Picture Engine of Redmi, studies and delivers optimal amount of colours and brightness to user. So, user can watch content just like how it is in real life.
The X50 also has support for HDR10+, so user can experience tons of colours. You can buy Redmi X50 4K TV for Rs.33,999 from our website Poorvika.
TCL 4K UHD Android LED TV
The 50-inch LED display of the TCL 4K UHD television comes with a screen resolution of 3840 x 2160 pixels. So, all kinds of content like images and videos look crystal clear. Because 4K has 4 times higher number of pixels than Full HD.
Full HD resolution is not sufficient for the television which have bigger screens. Because that do not have more number of pixels, so content will look blurry and pixelated on screens.
TCL is also using a photography technique called HDR to enhance colour and brightness of the content. It also comes with micro dimming technology which controls LED lights inside the display of the TV in order to deliver top notch visual experience. By using this technology, smart televisions will be able to produce richer colours without much noise.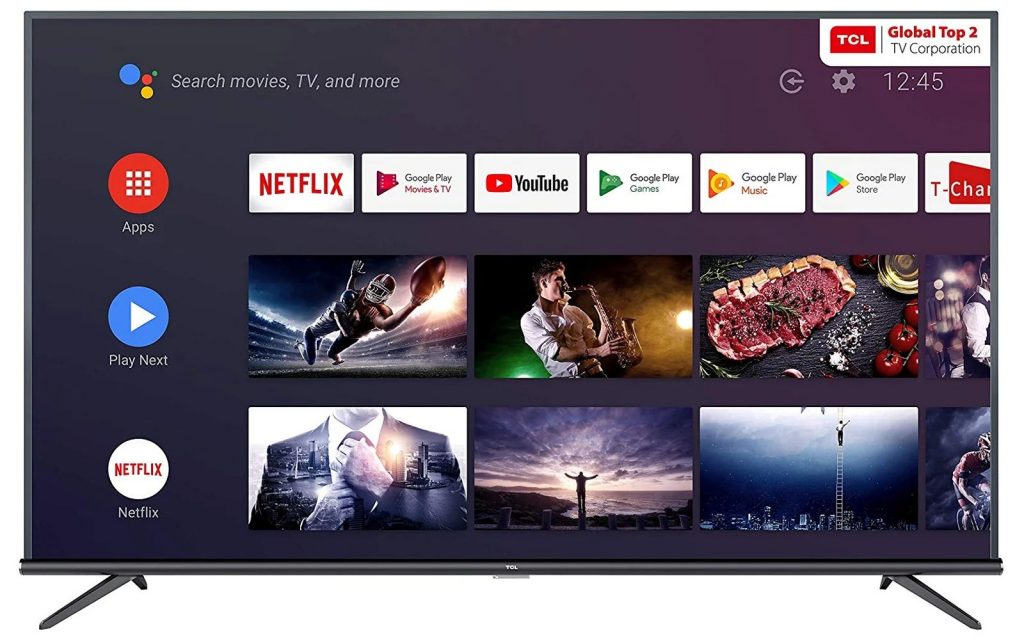 The 20-Watt speaker delivers thumping audio output, bass levels were very satisfactory. And the highs were crisp so that users can easily and comfortably identify the lyrics of songs even at higher volumes.
TCL is offering 3 years of warranty against defects caused during manufacturing process. TCL 4K UHD 50-inch TV price in India is Rs.32,990 from our website Poorvika.
Mi TV 4X
Another smart television from Xiaomi secures a place in this list. Because it delivers great picture and phenomenal audio output. HDR support of the television, boosts the colour of a content; as a result, colours look more vibrant. When it comes to television, 43-inch television is ideal for any room ranging from 900 to 1300 square feet.
4K resolution is a bit high for a 43-inch television. Hence users will be able to watch videos of even fast moving objects without slight blurs.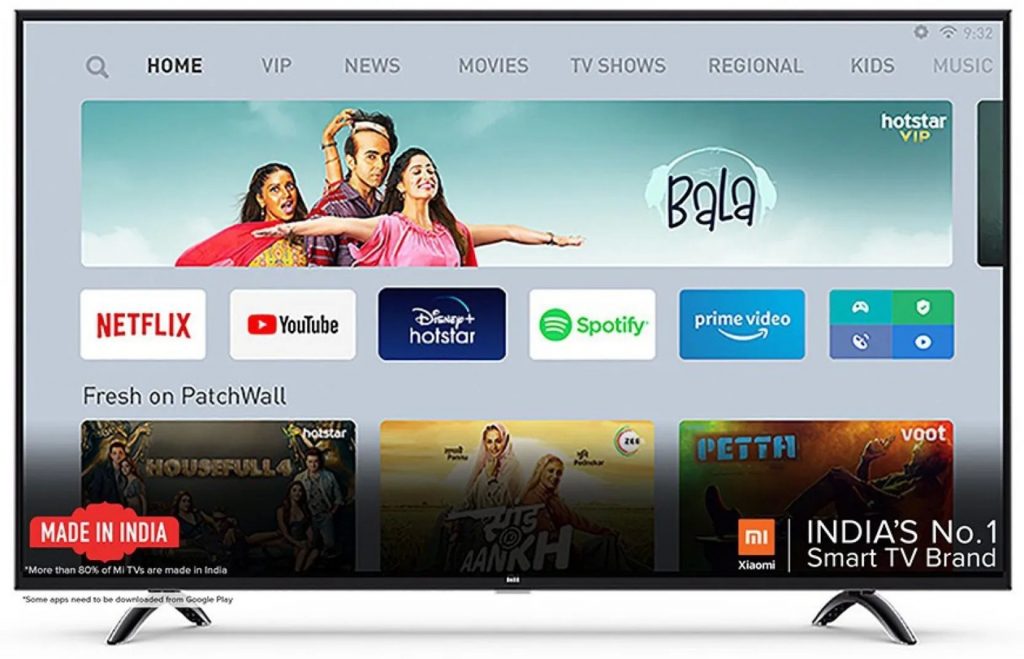 For audio, the Mi TV 4X supports Dolby + DTS HD which works flawlessly throughout the frequency range. Using the Google Assistant, you can ask the television to play your favourite song and many more.
Its Data saver mode prevents applications from consuming unnecessary data while watching high quality content. By saving data, users can watch content for a long time before exceeding daily limit. Mi TV 4X price in India is rupees 28,999 in our website Poorvika.
Hope the blog have sufficient information regarding the best budget 4K TV available in India. While buying products from our website Poorvika, avail our safe and secure delivery service to get products instantly to your doorstep.