03 Jun 2021
What makes Apple Watch Unique?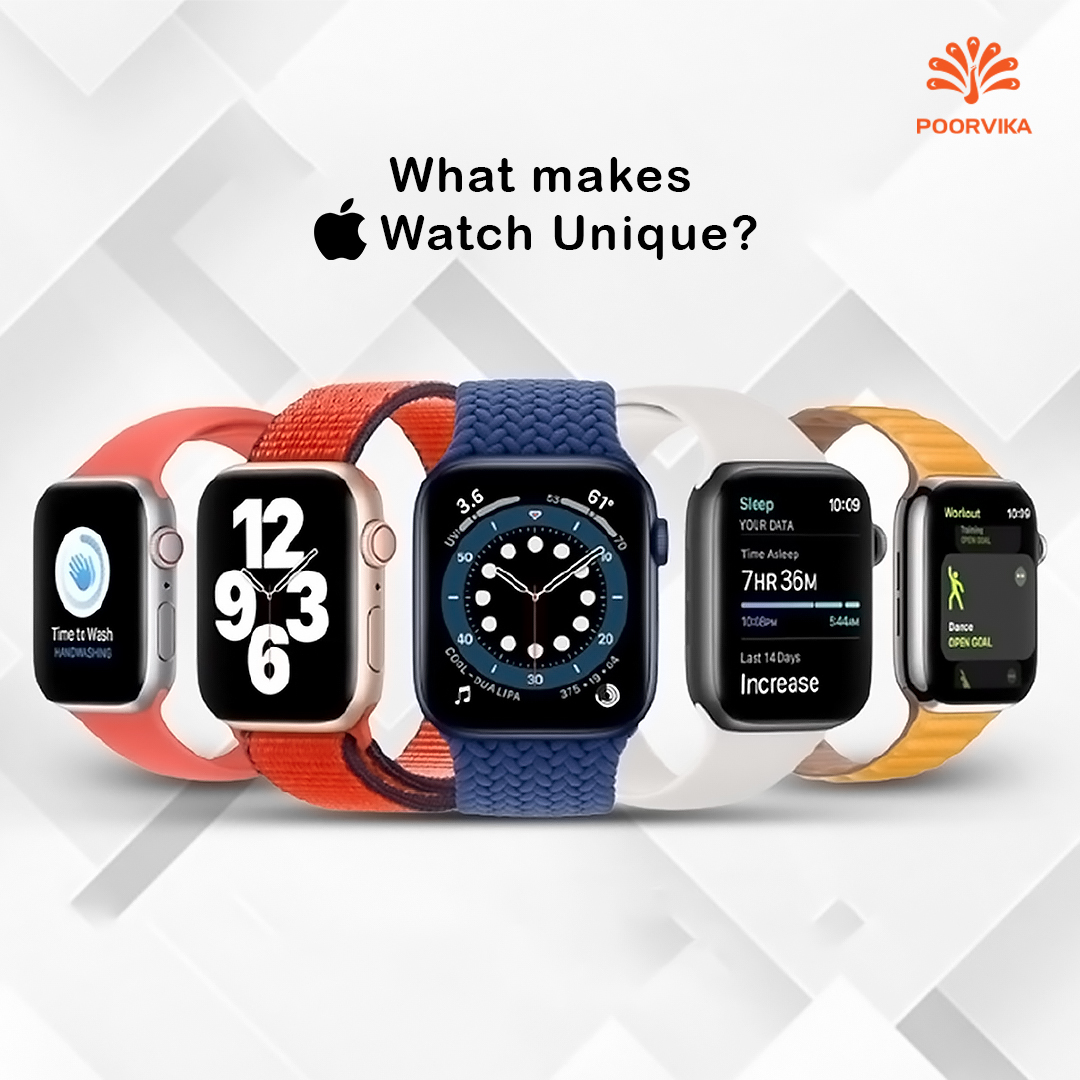 A Good Day! We hope you're doing safe and healthy! Gearing a few years back, Smartwatches had always been our favourite gadget and to own one was always a dream for us. But today, smartwatches have taken the place of a must-have accessory for humankind that does our primary work.
Casual and Sports watches are getting replaced by sophisticated and tech-enabled Smartwatches that do everything a computer can do. Yes, we wrap a hand-held computer on our wrists and accomplish our tasks.
The transition of Desktops – Laptops – Smartphones – Smartwatches is evident that we're all driven by technological advancements and updations. Though we're not entirely dependent on our Smartwatches to meet our daily goals, a significant chunk of our usage and dependency has increased with the latest smartwatches.
Initially, when the concept of Smart Wearables sprung, there were only a handpicked Tech companies that made their appearance in delivering the best Smartwatches in the Industry. As evolution had its sweet time, the Tech Giants started manufacturing Smart Watches, focusing on low and medium budgets and featuring excellent functions.
Of all the competitive players like Apple, Samsung, Fitbit, Noise, Boat, Amazfit, Realme, Huawei, Garmin, Xiaomi and the recently OnePlus, Apple has always been our favourite since childhood! Apple ensures they present the best-in-class products to the world and stand out from the crowd; hence a smartwatch is no different.
Do you own an Apple Watch or planning to buy one?! Then you're at the right place. The spotlight will be on all the features and aspects that make Apple Watch Unique. With no further delay, let's enter the show. Apple has notoriously designed every part of the Watch to perfection, such that it stays class throughout these years.
As Hard as Rock:
Apple never compromised the Design and Build Quality in Apple Watches that stands still for years. The Apple Watch features a curved square watch case available in the industry-graded materials of Stainless Steel, 100% recycled Aluminium and Titanium, especially the Apple Watch Series 6. You choose your favourite metallurgy!
Apple adds elegance to the whole gadget with the spinning Digital Crown at the right and a button below it, along with a cutout for Speaker on the left. The back of the case bears the heart sensors that get glued to your wrist to give accurate readings.
Apple offers you the options for the case size of 40mm and 44mm for the models of Apple Watch Series 6, Apple Watch Series 5 and Apple Watch SE and a case size of 38mm and 42mm for Apple Watch Series 3. Going the extra mile, Apple offers its abundance in designing and building the Watch.
As Clear as Crystal:
The top-notch display is something you can expect out of a Smartwatch from Apple. Unlike other Smartwatch brands, they do not reveal the resolution nor the pixel density. They call it the Retina Display; Yes, it's as simple as that, and it's protected with Sapphire Crystal Glass on the front and back.
The Always-On Retina Display on Apple Watch Series 6 is 2.5 times brighter outdoors with the best, crisp display, even on a scorching sunny day.
Just swipe down for Notifications, swipe up for Control centre without having to raise your wrist.
Watch Faces on your Apple Watch is something cool, and authentic people go crazy about it. Find your favourite Watch Face that matches your attire for the day, the profession you're in, and the workout you do. Affix your animated emojis that go in hand with your mood and personality.
Bands, Sports Loop, Leather, Stainless Steel and whatnot:
One significant reason we all go crazy for the Apple Watches is its elegant and classy bands and loops they offer that go with the absolute watch cases.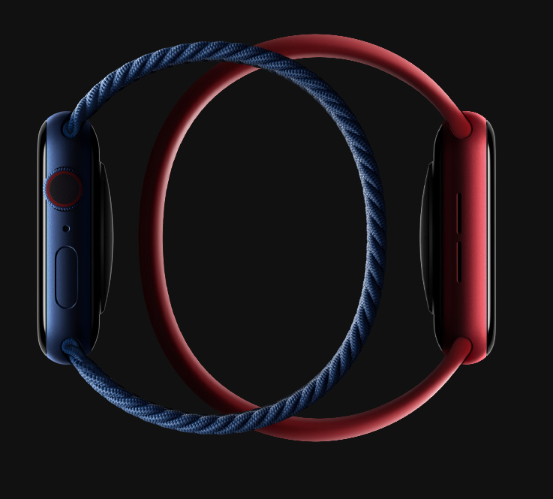 You name the occasion; we got you covered! Formal wear?! Silver and Graphite Milanese Loop and Link Bracelet. Casual outing?! Retro Leather Link with Modern Buckle. Comfy Workout outfits? Comfy Sport Bands and Sport Loops with ergonomic fit. Funky Western Wear? Braided Solo Loops with delicate colours.
Apple offers you a plethora of Bands and loops to flaunt your fashion way and extend the heart to provide limited-edition versions by collaborating with brands and causes that the world goes behind.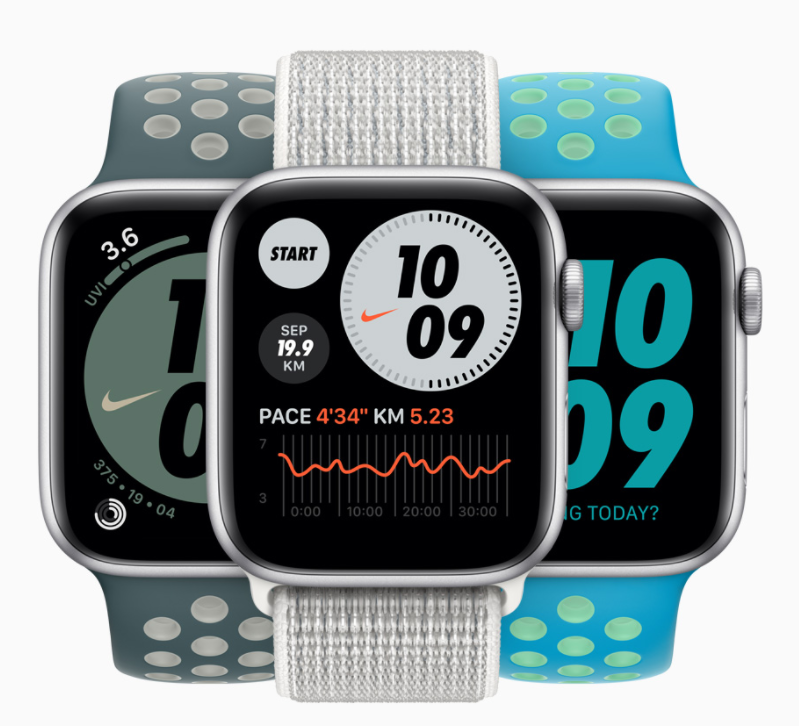 Apple Watch Nike Series 6 with Pride edition loops and bands and Apple Watch Hermes Series 6 with Double tour loops touching the retro and class and Apple Edition Series 6 with Handcrafted Leather loops are something to flaunt about.
Motivation Pumped-up:
Non-cluttery Activity tracking metrics on a smartwatch is something we all crave, and Apple has been doing it since its dawn. And they mean when they say your Smartwatch is your Workout partner. You can actually share your Activity Progress with your friends on the Activity App on iOS and vice versa. Compete with them to achieve your goal!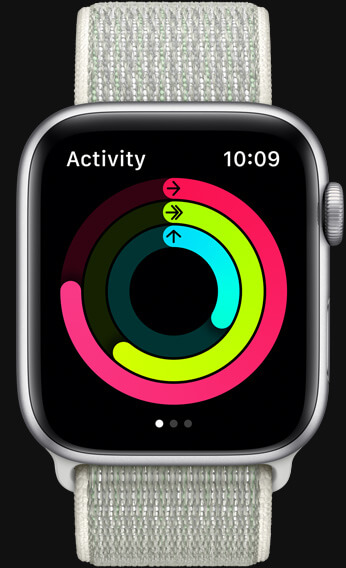 Achieve your daily fitness goals by closing the Activity rings of Move, Exercise and Stand – Apple ensures you're fully motivated. Ask for your favourite Workout activity like Running, Swimming, Yoga, Cycling and more, burn and beat the calories out and receive an insightful report with the metrics of your complete workout.
Do not think twice to take a deep-dive or hit the water at any time with the water resistance upto 50m on Apple Watch Series 6 (You can use the Water Lock feature after the swim that drives the water away from your Watch by rotating the Digital Crown). Intensify your workouts with the precise data of any workout activity.
Health is Wealth – A Pro-Health Companion:
Amidst the ongoing Pandemic, 'Health is Wealth' is meant for real, and people go beyond boundaries to stay sane and healthy. The smartwatches that come now can measure our Heart Rate, Blood Oxygen, Sleep Monitoring and ECG. But how accurate and reliable are those are something sceptical. Apple stands out from the crowd when it comes to Health Tracking with accurate readings.
Hearth Rate Monitoring:
Heart Rate Monitoring is something Apple Watch aces at, with its splendid monitoring using Heart sensors. Your Heart rate is checked in the background for high and low heart rates and alerts you immediately if there is an anomaly in it.
It also checks for Irregular rhythm in Heart Beat and notifies you of Atrial Fibrillation (AFib). (AFib is an irregularity in Heart rhythm, where the upper chambers of Heart, beat asynchronous to the lower chambers.
An algorithm in the Apple Watch is set to identify this with an optical heart sensor that detects pulse wave on the wrist and alerts if there's variability in beat-to-beat intervals). You can get a complete report of your heartbeat rhythm on the Health App with the mentioned date and time.
ECG App:
Did you see a small Digital Crown on the right side of this uber-cool Apple Watch? That saves life! No joke! Apple Watch Series 4 or later versions can take an ECG of your Heart Beat with an electric heart sensor built into the Digital Crown.
This gives you a detailed result of your Heart's sinus rhythm, Atrial Fibrillation, Atrial Fibrillation with high heart rate and poor recording. You're also allowed to enter your symptoms, such as dizziness or fatigue. This can be shared with the Clinician in a pdf from Health App.
Blood Oxygen Level – The Avenger of the Hour: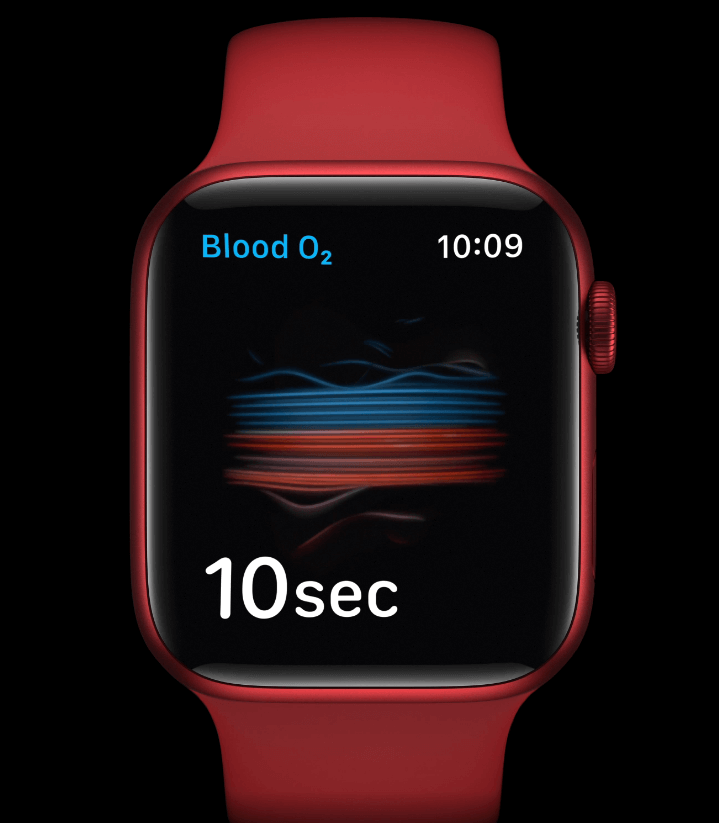 The significance of Blood Oxygen on our body is the need of the hour to keep ourselves healthy on this mother earth. Apple incorporates the Blood Oxygen sensor (only on Apple Watch Series 6) on the back crystal in the form of LED Crystals and Photodiodes. Deeply illuminating LEDs and advanced algorithms measure the Blood Oxygen in the vessels and calculate the colour of the blood.
Sleep like a Baby:
If sleep is your priority, then count this in. You can schedule your sleep schedule on the Health App on your iPhone and wrap the magic device on your wrist to bed. Get complete sleep trends and patterns over time, achieve your sleep goals, and have a proper bedtime routine.
Hygiene, Mental Health and Emergency – THE BASICS:
Often the basics are neglected on the hustle-bustle schedules that we're running out of time. Apple Watch identifies when you wash your hands and set you a timer of 20secs to have a mindful cleaning. No surprise, it reminds you to wash your hands when you reach home. To foster mental wellness, Apple identifies the decibel level of noise and warns you if it exceeds.
Tracking Menstrual Cycle for women is easy with the Menstrual Tracker that reminds you of the next period and keeps you on track.
Apple goes the extra mile and detects if you had taken a hard fall and connects to Emergency Services once you acknowledge.
Keep your iPhone at home:
With the inbuilt GPS and LTE Connectivity, you're free of one gadget. Yes, you can leave your heavy iPhone at home and just go for a run with your Apple Watch, which comes with GPS Tracking and Maps. On top of that, if you carry your Airpods, you can stream music on the go. You're sorted!
Stay Connected: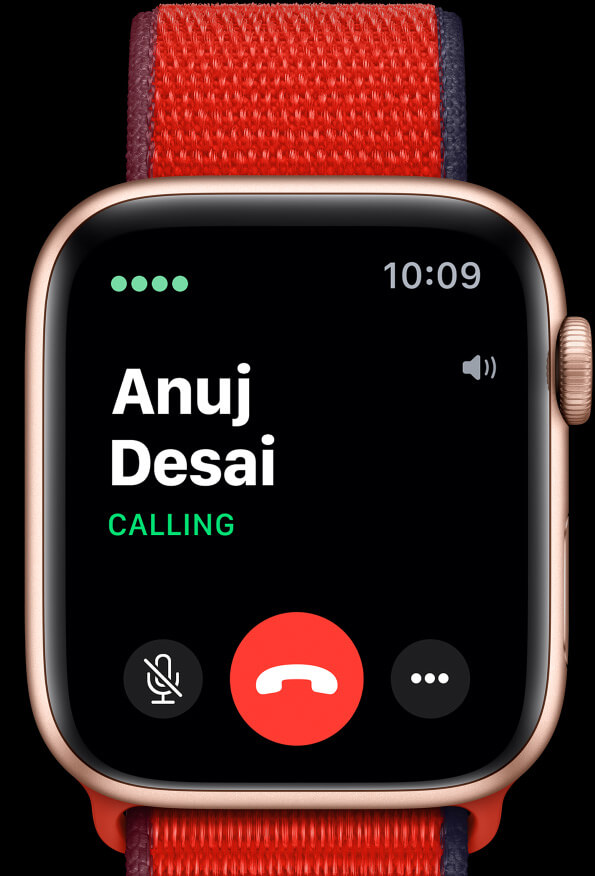 Multitasking is your cup of tea with the cellular connectivity on your Watch. You can text, call, stream music on Apple, explore thousands of apps on App Store, talk to Siri, get directions to your home on Maps, Find your iPhone, Control your iPhone Camera, Apple TV, control your Smart Home Devices and whatnot! You can even unlock your Mac with your Apple Watch. It's that accessible.
What else can this Genie do?
Are you still having your mouth gaped wide?! Then, let me add the cherry to the cake!
Tap to Pay is trending nowadays, and with Apple Pay, you don't have to carry your physical credit cards in your wallet. You can order food on your Apple Watch with the help of few Apps from the App Store, and now you do not need to take your phone out from your pocket.
It is cool to have a minimal gadget on the wrist that helps you lead a sophisticated life. Explore a wide range of Apple Watches and a distinct collection of Watch Bands, Sports Loops and straps at Poorvika Online and purchase your favourite one today. Go check out our recent deals, offers and cashbacks to get the products at the best price.
We ensure Safe and Sanitised doorstep delivery for healthy living. Stay Safe and Healthy!