08 Jun 2021
Best Smartwatches with the Longest Battery Life in 2021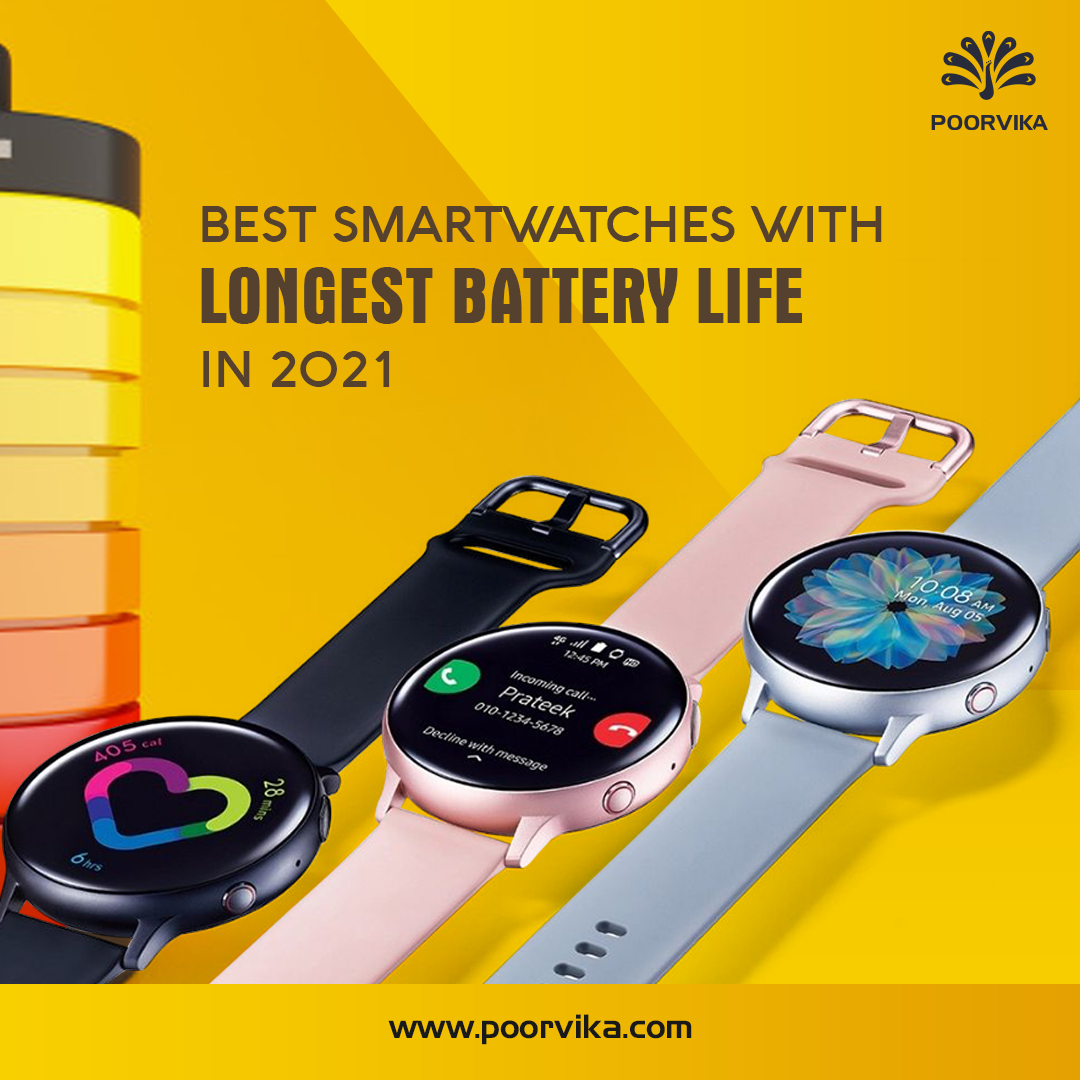 It is highly frustrating to see your smartwatch run out of battery when you are in the middle of a workout session, cycling, or even during a walk. Checking the battery backup of a smartwatch is something many people ignore when buying one.
From sharper screens to more health features, there's a lot to consider when getting a smartwatch and one of the most important features to look out for is battery life.
Thus, we have listed here some of the best smartwatches with really long battery life:
Apple Watch Series 6 and Apple Watch SE:
The Apple Watch Series 6 and SE are smartwatches that can do a lot. Although the Series 6 doesn't have many new features over its predecessor, there are some features worth noting, like the power-efficient S6 chip, blood oxygen monitoring, heart rate monitor, ECG and dual-band Wi-Fi.
The Apple watch SE also shares many of the Series 6 features minus the Blood Oxygen sensor and ECG features. However, they also share many other features such as handwashing reminders, sleep tracking and runs on the latest WatchOS 7.
The Apple Watch has decent battery life compared to most other smartwatches in its category. Apple claims the Watch Series 6 and SE are both tested and provide an 18-hour battery life on a full charge.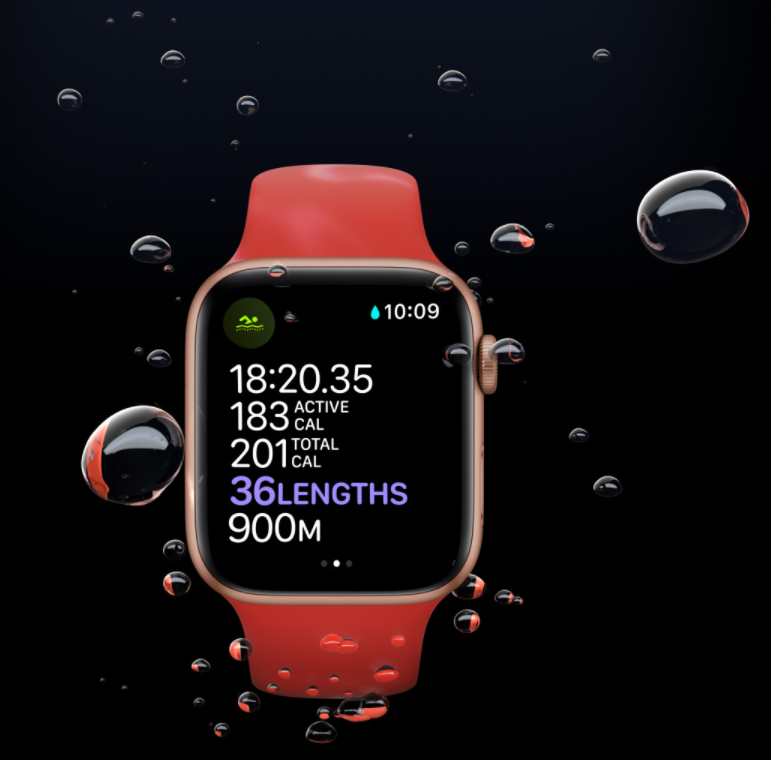 This applies to the Series 6, even with the Always-on Display that is now 2.5 times brighter than the previous generation of Apple smartwatches. The SE does not have an Always-On Display.
Both devices can easily charge up to 70% in an hour. They have a magnetic charging cradle that comes with the watch in order to charge it. Another clever touch is that your iPhone also receives a notification when your watch's battery is fully charged.
The Apple Watch Series 6 price in India starts from Rs.39,990, and the Apple Watch SE starts at just Rs.29,900
Samsung Galaxy Watch Active 2:
The Samsung Galaxy Watch Active 2 is a must-have for anyone looking for a high-end Android-based smartwatch. It is an excellent smartwatch with loads of features bearing a speaker and a touch-enabled bezel that really helps with the overall experience.
It can monitor your Heart-Rate, track Fitness Activities, Blood Oxygen Levels, and measure Sleep Quality accurately with its ultra-sensitive sensors. The Galaxy Active 2 comes with both GPS and LTE connectivity for those who need it. Overall it's an impressive all-around smartwatch for the Price.
Battery longevity will also depend on your usage patterns. With the 40mm watch, Samsung claims its 247mAh battery will last for around 36 hours on a single charge, while the 44mm device with its larger 340mAh battery can last about two days with heavy usage.
Two days isn't too bad for a smartwatch, but it's nowhere near Fitbit or Amazfit levels. However, the watch will last a bit less than 36 hours if you have the always-on display turned on at all times.
The Samsung Galaxy Watch Active 2 price in India is Rs.30,990.
Fitbit Versa 2:
Stylish and sturdy, the Fitbit Versa 2 scores really high in terms of its stylish looks. With the always-on display mode of the smartwatch, your information is just a glance away during workouts or workdays.
The Fitbit Versa 2 tracks all-day activities like steps, distance, active workouts and calories burned to show how much you have progressed, helping you get closer to your goals.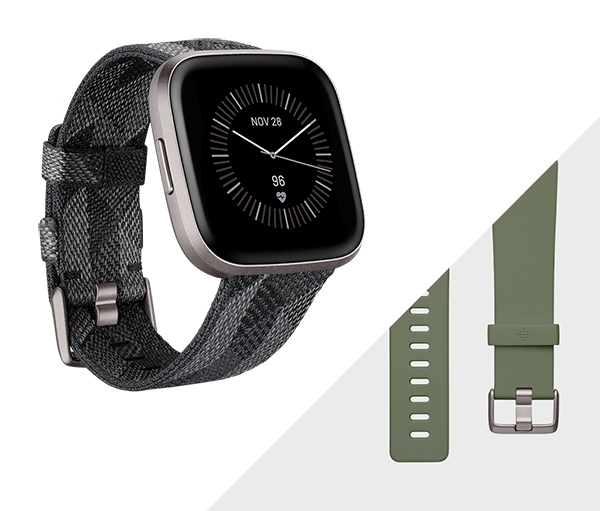 The smartwatch has a Lithium Polymer Battery that gives you more than 5 days of battery life and tracks your routines from morning to night with everything in between without needing to stop for a charge. The device takes about 2 hours to reach full charge.
The Price of the Fitbit Versa 2 is Rs.13,999!
Samsung Galaxy Watch Active 3:
The Samsung Galaxy Watch 3 adds a wide variety of watch faces to your life with depth and lighting effects. It features a circular design that can make any watch face look good.
It even has a set of analogue watch faces that mimic realistic watch hand shadowing and ticking sounds to give you the feel of an actual watch. The Galaxy Watch 3 comes with a full-blown music player and onboard storage so you can carry your playlists wherever you go.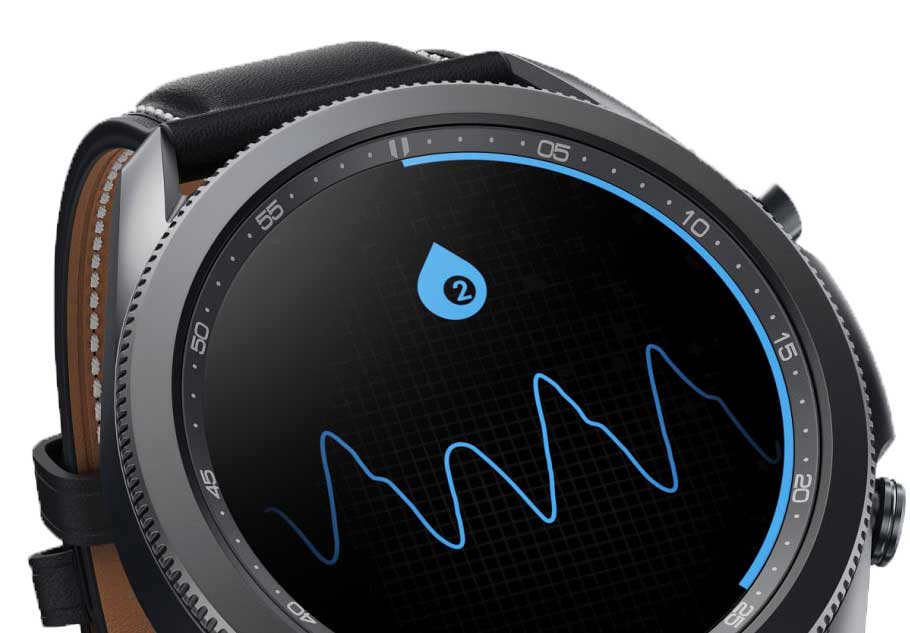 The Galaxy Watch 3 can measure your heart rate, track your fitness activities when you exercise and even measure your Blood Oxygen Levels. It can manage music, calls, and more with a battery made to last.
The Galaxy Watch 3 has a large 340mAh battery that allows for 56 hours of typical usage and more than 150 hours of limited usage.
The Price of the Samsung Galaxy Watch 3 starts at just Rs.34,490, making it a direct competitor to the Apple Watch.
Huami Amazfit GTS and GTR Series:
Huami has a series of smartwatches like the GTR and GTS series that have a ton of features. Both the GTS and GTR series share an AMOLED display across their smart wearables. The GTR, however, has a circular dial, while the GTS has more of the typical squarish design.
They come with various features like Heart Rate Monitoring, Blood Oxygen Level Monitoring, a PAI system and multiple Sports Modes that help with all your Fitness activities. The devices have various sensors like Accelerometers, Gyro Sensors, Geo Magnetic Sensor, etc.
They even come with Alexa in-built, allowing you to perform all your tasks easily using just voice commands or even control all your Smart Home Devices right from your watch. This, of course, means they come with a Microphone.
The GTS and GTR series features a speaker and in-built storage, meaning you can store music on your device and play it through the speakers. Since it has a mic, you can easily answer calls via the watch without having to pull out your phone.
However, the GTS and GTR mini-series of smartwatches do not have the Speaker, mic, storage space, and Alexa voice assistant.
The Battery Life of the GTS and GTR series is perhaps one of the best you can find. The GTS 2 has a 246mAh Built-in Rechargeable Lithium-ion battery with a Battery Life of 7 days with Typical Usage and 3.5 days with Heavy Usage. It has a general Standby Time of up to 20 days.
The GTS 2e also has a 246mAh Built-in Rechargeable Lithium-ion battery but with a Battery Life of 14 days with Typical Usage and a Standby Time of 24 days.
The GTS 2 Mini, is slightly similar to the GTS 2e with a 220mAh Built-in Rechargeable Lithium-ion battery. It has a 14 days Battery Life with Typical Usage, up to 7 days with Heavy Use and a Standby Time of 21 days.
The GTR Glitter Edition has a 195mAh Lithium-ion Polymer battery that provides 12 days of battery life with daily usage and 34 days on basic mode.
However, the normal GTR comes with a much larger 410mAh battery that gives the wearer about 24 days with typical usage and 74 days in basic mode.
The GTR 2 has a 471mAh Lithium-polymer battery that takes 2.5 hours to charge fully. It has 14 days of Battery Life with typical usage and 38 days with Basic usage.
The GTR 2e also has a similar 471 mAh Lithium-polymer battery that takes 2.5 hours to charge fully. However, its optimized system allows the watch to provide a battery life of 24 days with typical usage and 45 days with Basic usage.
The Price of the Huami Amazfit GTS series start at Rs.6999, and the GTR series starts at Rs.7999
You can get all the Smartwatches mentioned above and more smart gadgets like them right here on the official Poorvika Website. We have loads of offers, discounts, and easy EMI options curated just for you.
Make the most of our various delivery options to have your orders delivered right to your doorstep. Our Professional Delivery Experts make sure all deliveries are Safe and Sanitized. Happy Shopping.