11 Jun 2021
Apple Wireless Charger: Accessories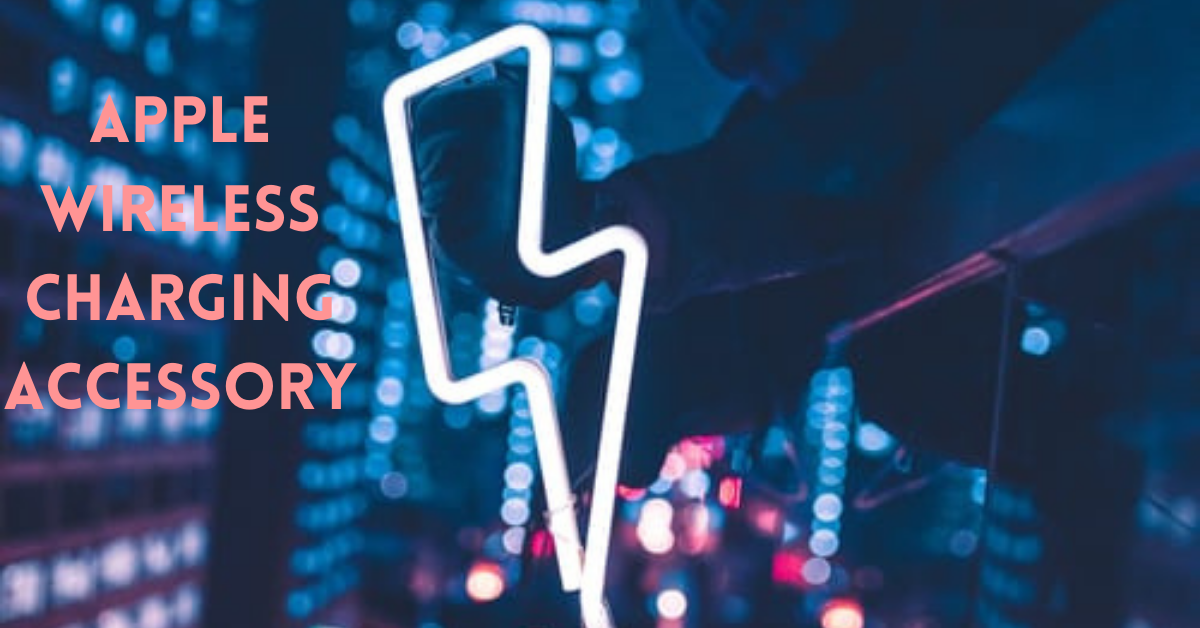 Apple is taking us to a dream world that looks more like a tech fantasy and makes us experience things we never imagined.
No matter how advanced of a gadget you possess, the fueling accessory is necessary to make an informed decision about whether you can buy the device or not.
When Apple first talked about a wireless charger, none of the crowd believed this innovation. And as usual, Apple stood out and made what seemed impossible; possible.
Charging accessory also plays a vital role in selecting the device as you can't keep charging your device for hours or go on a trip with fear of when your charger may fail.
Having understood the importance of a charger, we are here to guide you on the best wireless charger.
Apple Magsafe Wireless Charger.
Apple Magsafe Wireless Duo Charger.
You no more need to carry your Adaptor and your charging cable while you travel. You can have these simple, compact wireless chargers that make your travel simple and easy.
Let us have a detailed analysis of both these wireless chargers to understand which one will best suit you.
Apple Magsafe Wireless Charger:
Why charge your mobile with a wired charger when you can go wireless?
This Apple Magsafe Wireless Charger made what seemed like a fantasy into a reality.
But, How does Apple does it?
How is Wireless Charging made possible?
It is because of the properties of the Magnet; wireless charging is made possible.
Modern wireless charging depends on the properties of Magnetic fields and their ability to influence other magnetic sensitive things.
It comes with perfectly aligned magnets where you can attach your device for fast wireless charging upto 15W.
Magnetic cases:
Since Magsafe relies strongly on the magnets of the charging disc, the mobiles back cases need to incorporate their magnets into the design. And hence Magsafe has introduced its back covers that cater to the users need to charge wireless.
Qi-enabled devices:
This charger is compatible with the iPhone series 12
The Apple Magsafe Charger not only works with iOS devices but also with Android devices.
Yes! As long as you possess a Qi-enabled device, you can charge it using a Magsafe wireless charger. Many Android devices like the Pixel 5, Galaxy Z Fold 2, etc. works well with Apple's Wireless Charger. So, if you own a Qi-enabled Android phone but would like to buy this charger, you can very well do so!
How to charge your iPhone or Android mobile using a Magsafe wireless charger?
Step-1:
Connect the Apple Magsafe Wireless Charger to a Power source using the USB-C Connector. You can also connect it to a USB-C port on a Mac or PC.
Step-2:
Place your charger face up on an even, flat surface away from any foreign objects/materials. Gently place your Qi-enabled smartphone, and the charging begins.
You can get upto 15W faster wireless charging, and in no time, your mobile will reach 100% charge.
The Price of the Apple Magsafe Wireless Charger 15W at Poorvika is only Rs.4499/-
Apple Magsafe Duo charger:
"It is the small thing that does miraculous wonders."
The Apple Magsafe Duo is a compact and cute charger that you will not believe the power and the efficiency behind it.
The Apple Magsafe Duo comes with two charging slots.
One for charging your iPhone and the other for charging your Apple watch.
The Apple Magsafe Duo Charger specifications and functionalities are similar to those of the Apple Magsafe Wireless charger.
The significant difference between these two wireless chargers is that the Magsafe Wireless charger can charge only one iPhone. In contrast, the Apple Magsafe Duo Charger can simultaneously charge an iPhone/Airpods and an Apple watch.
Also Read: Apple iPhone 12 Accessories
You can easily carry this compact charger anywhere your travel as you can even fold the charger into two while taking it.
Does Apple Magsafe Duo Charger support Android devices?
The Duo Charger also functions on the same grounds as the Magsafe Wireless Charger, and hence it supports any Qi-enabled device. If your Android device is also Qi-enabled, then you can undoubtedly use the Apple Magsafe Duo Charger.
The Price of the Apple Magsafe Duo Charger at Poorvika is Rs. 13,900/-
You can get these products at Poorvika with exciting offers, cashbacks and discounts.
Also, you can get these devices safely delivered to your doorsteps with Poorvika's delivery option.
Our delivery partners are well-trained, and they keep their safety in mind. They ensure sanitizing the products before delivery.
Log on to the Poorvika website to have a look at amazing products.
Stay Home!
Stay Safe!
Shop online!