11 Jun 2021
What makes Apple products so special?

Do you own an Apple Product?
Are you looking to own one?
Or, are you not much into Apple products?
Whoever you are, it is true that you can't stop yourself from wondering what makes Apple so unique?!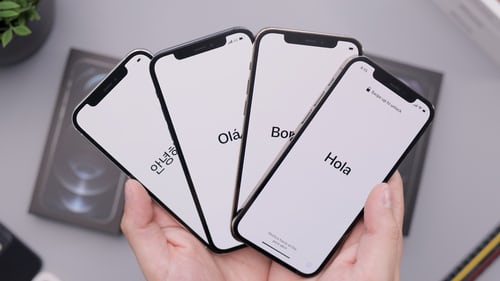 Is it the design?
Or the advanced technology?
Or the Brand image?
Though all of the above have a fair share, Apple's ideology makes it unique from the rest of the crowd.
People are not always about the software, hardware and features. Sometimes, it is about how they make you feel!
Apple makes its consumers feel valued, making it more unique and close to the heart, irrespective of its price.
We have curated six reasons that convey what makes Apple stand out from others. Let us see them all one by one.
Consistency:
"Your personal brand is a promise to your clients… a promise of quality, consistency, competency, and reliability."

-Jason Hartman, author of "Become the Brand of Choice
Apple is consistent with its Brand.
They show their consistency in anything and everything they set forward to accomplish.
Be it in the design of its product, the classy touch, or innovation; they have consistency!
Apple revolutionized all the traditional ideologies and made them false!
Who told the representatives of a Brand must be present to provide a great user experience?
Even their TV, Newspaper Advertisements, or their Web Pages have a unique touch that feels Elite! It constantly gives new hope and a new idea to all the other brands out there.
Consistency in innovative devices and its relentless upgradation in features and functionalities prove that Apple works for its consumers' satisfaction than merely earning a profit!
Different OS for different devices:
Many people think it is a failure on Apple's part for not developing a single and common OS for all its products.
Yes! Apple has not figured out a standard OS for all its devices, but it has customized its OS as per the individual needs of each device.
Different devices indeed demand different usage and may require different inputs in the means of hardware and software.
Also Read: The special features of Apple AirTag
"One Brand, One OS" may not be the solution in this scenario!
The OS that works best for a laptop may not be the best for a phone and vice versa. So, it is advantageous for Apple to have a different OS for its devices.
Apple Product's evolution:
From a company that predominantly manufactures Personal Computers, Apple has definitely come a long way to print its footsteps in almost every gadget we use today.
Apple slowly stepped into manufacturing iPods, iPads, iPhones, MacBooks, and now they have recently released their AirTags too!
Apple always makes sure to provide a better and more upgraded product with every new release, which is one of the crucial reasons it is unique.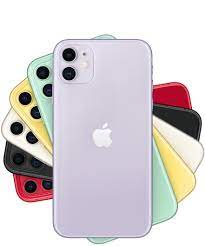 One of Apple's designers have said,
"Our goals are very simple — to design and make better products. If we can't make something that is better, we won't do it."
Apple is keen on adding values to their consumers' lives, making them feel special.
They don't go with the flow; they decide:
Yes! just because some other brand introduces a touch screen in its laptop/PC, they don't blindly do it.
Even now, Apple's Mac or iPads don't come with a touch screen. The reason behind this is: It truly looks for what is needed and doesn't do things just because the whole market does.
Steve Jobs, the founder of Apple Inc., has instilled great thoughts in his company. If Apple's members don't find the product to be something that they can't live without, it is not good enough.
Apple makes sure they decide even the minutest of things independently and still manages to stay ahead of its competitors.
They don't provide something because the industry provides it; instead, they set the trend.
Consumers feel good:
They make their consumers their family!
Apple strives hard to make its consumers feel good.
When you buy one of Apple's products, you represent the ideologies of Apple, which makes most of them feel good!
Apple makes their customers worthy of buying/having their product, making them feel like an exclusive member in the club of elites!
They know the mindset of people, and hence they are at the top and occupies a significant position in the hearts of the people.
Apple Products takes time:
It does take time for Apple to release a new product. We don't see a new release from Apple now and then like all the other brands.
They take their fair share of time, put in tonnes of research, intelligent brains, a lot of trial and error, and then they present their customer-centric product to the public at large!
"Wine gets better with age."
Similarly, Apple takes its own time for each product to provide you with the best of everything.
Overall, improved and advanced technology might hold a great place in people's mind, but for a brand to get a special place in its consumer's heart, it must have a clear idea and love towards what they provide for its consumers.
Apple got the idea clear and is now going places with people's support!
To get Apple products with all its great ideologies, log on to the official website of Poorvika.
You get amazing offers, discounts, easy EMI options and cashback when you purchase from Poorvika.
Check out all the Apple products online from Poorvika and get the products delivered on the same day, Safe and Sanitized!
Stay Home!
Shop Online!
And Stay Safe!!
Happy Shopping!