26 Jun 2021
Realme Best Hearing Devices: Headset and Earbuds Review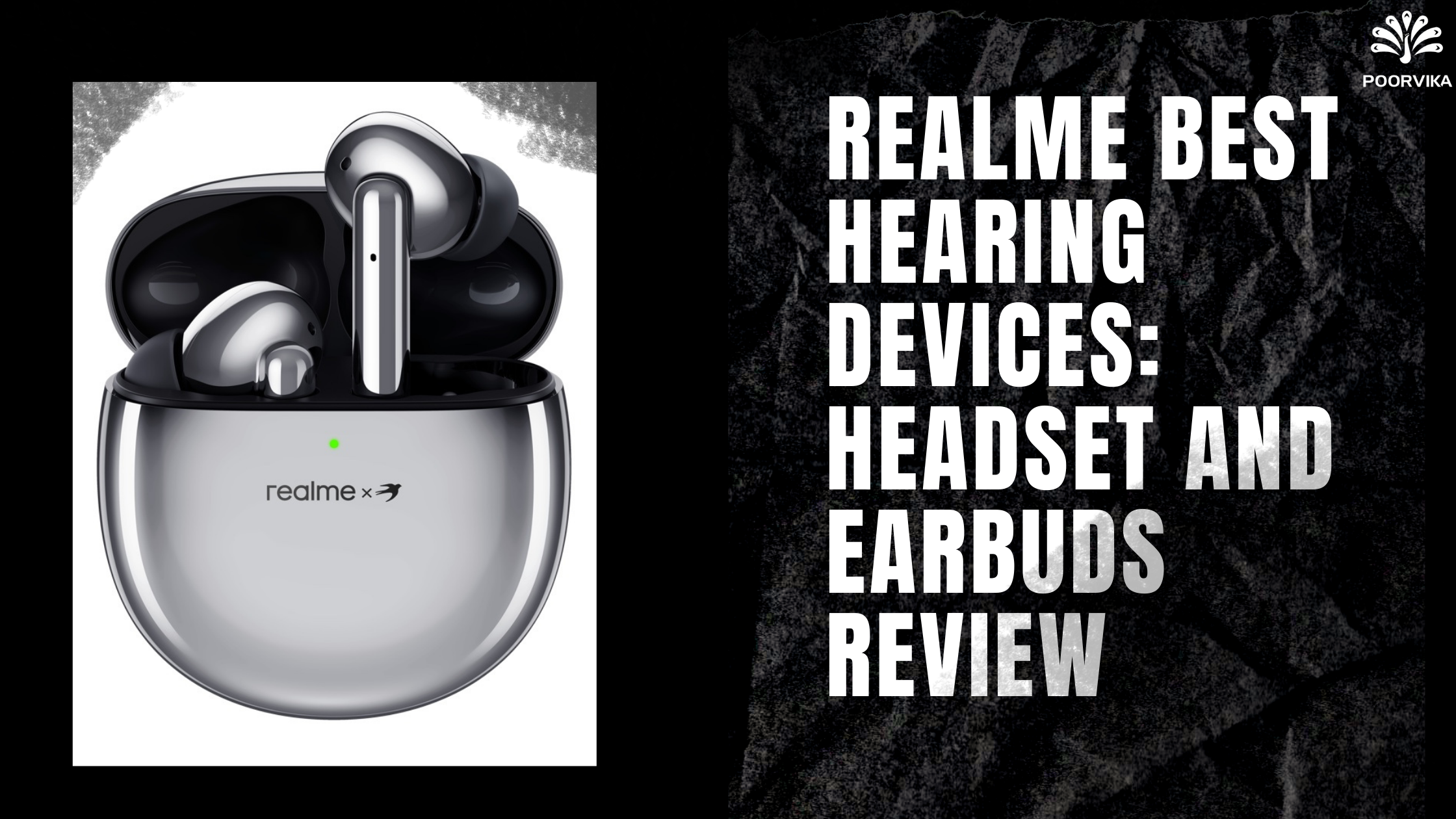 There's nothing worse than watching your favourite film on your mobile and unable to hear the dialogues. Especially if it is a dark scene and when the background music intensifies, the whispered dialogue comes out muddled. Won't the feel of the movie get spoiled? Won't you get irritated?
You don't need to undergo this when you own the Realme headphones in your ears.
Yeah! The Realme Headset and Earbuds are ideal for premium-level music entertainment. So, you'll finally hear what you've been missing during battle scenes, and even you can listen to the whispered conversations in any dark scene.
The Realme headphones are packed with great features like Active Noise Cancellation, low latency, and water resistance for you to take your headphone anywhere anytime.
Alright, what are you waiting for? Just scroll down and pick your favourite Realme Headset and Earbuds for your next movie marathon.
Realme Buds Air 2 True Wireless:
The Realme Buds Air 2 True Wireless sports a Realme R2 intelligent noise cancellation chip. It provides sturdy performance with an ultra-low power consumption, assuring a super stable connection for your music.
It supports up to 25 Decibels of Noise Cancellation, separating out external noise, even if you're in the centre of a crowded street or near the screech of a train.
As soon as you open your charging case, the Realme Buds Air 2 Earbuds automatically connects to your device. When pairing for the first time, the Google Quick Pair assists you in setting up the connection. This device supports Bluetooth 5.2.
You can get the Realme buds Air 2 earbuds in Black and white colours. This ultra-stylish colour combo will make heads turn to get a look at your earbuds, particularly with its eye-catchy finish on the cover.
Check out our poorvika.com to buy the Realme Buds Air 2 True Wireless online for the Best Price and have the earbuds delivered straight to your doorstep.
Realme Buds Q:
If you want to buy earbuds for 2000rs, you should check on the Realme Buds Q.
Realme Buds Q is light in weight and sleek, allowing users to conveniently plug it into their ears while driving or performing regular workouts.
It has a low latency that is super excellent for gaming, so invoke the gamer in you.
It also includes excellent audio quality, and the 10mm dynamic bass boost driver produces more bass for you to take your gaming to the next level.
The battery can last for up to 20 hours, so you can enjoy your music all the time.
It owns IPX4 water-resistant certificate, so you can take your headphone along with you even during your workout sessions. The Realme Buds Q earbuds are available in two colours: Black and white.
The Realme Buds Q features version Bluetooth 5.0, making it simple to pair with a PC, Tablet, Laptop, and with your smartphones.
Please visit our poorvika website and get an insight into the features and specifications and the price in India of Realme Buds Q.
Realme Buds Air Neo:
The Realme Buds Air Neo is powered by the R1 True Wireless Chip; whether you're listening to songs, watching films, or playing video games, you'll get an exceptional wireless experience.
The 13mm Bass Boost Driver produces deep, powerful bass, precise treble, and perfect mid-range frequencies.
The Realme Buds Air Neo delivers 17-hours of battery life so you can enjoy music anytime, anywhere.
To find out the Realme Buds Air Neo Price in India and its full specifications, please visit the poorvika website and order the Realme Buds Air Neo right away!
Realme Buds Air True Wireless: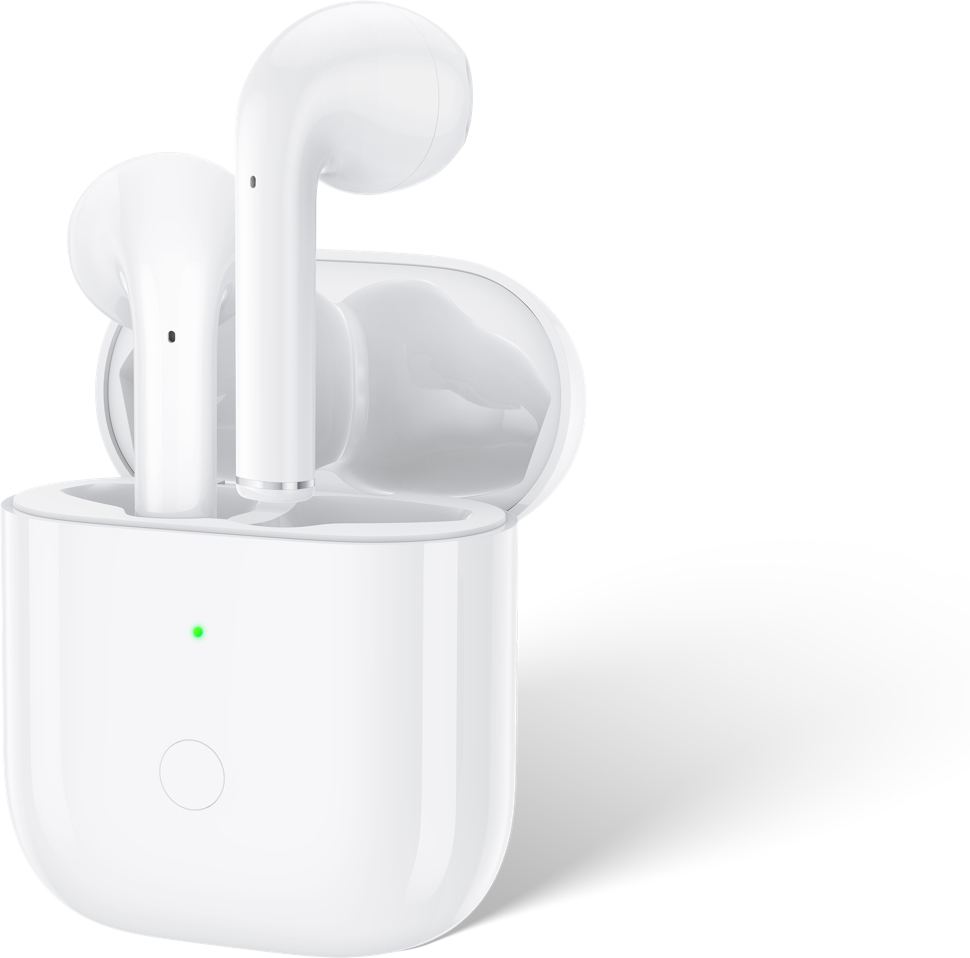 It's time to cut the wires and experience wireless freedom with the Realme Buds Air True Wireless.
Yeah! The Realme Buds Air True Wireless supports wireless charging. Simply place the Charging case on the realme 10W Wireless Charger to charge up your TWS earbuds. It also supports charging via a Type-C charging cable.
The dual microphones on the Buds Air True Wireless use Environment Noise Cancellation technology (ENC) to filter out any background noise. So during calls, your voice will remain clear even in a boisterous environment.
Realme Buds Air True Wireless offer a total of 17 hours of music playback for you; just enjoy the Non-stop Listening.
The powerful 12mm drivers deliver the thunderous bass hits without compromising on the original richness and fidelity of the sound.
Rush to the nearest poorvika store or visit poorvika.com to get the Realme Buds Air True Wireless for you.
Realme Buds Wireless Pro Bluetooth Headset:
Fancy a neckband? Then check this out!
You don't have to worry about the unwanted external noise when you have the Realme Buds Wireless Pro Bluetooth Headset around your neck.
Yep! The Realme Buds Wireless Pro Bluetooth Headset supports noise cancellation and Transparency Mode.
Switch on the noise cancellation to escape from your noisy surroundings and get transported to a peaceful place. With the Transparency Mode, you can listen to music while being aware of your surroundings or talking with your friends.
The ultra-massive 13.6mm Bass Boost driver delivers deep and booming bass for you to feel the vibe of electronic and rock music.
The battery capacity of the Realme Buds Wireless Pro Bluetooth Headset is 160mAh. This ultra-massive 160mAh battery offers about 22 hours of playback time. You can also Flash charge your neckband, and 5 minutes of charge can provide you with 100 extra minutes of quality music.
Visit Poorvika.com to check out the Realme Buds Wireless Pro Bluetooth Headset Price in India.
Realme Buds Air Pro:
The Realme Buds Air Pro is for those who insist on being true to themselves and those who dare to explore any new technology.
The Active Noise Cancellation cancels upto 35dB, and it effectively blocks out the noise and emits high-precision music for you. In addition, the ultra-low-power 486mAh large battery capacity provides you with a 25 hours of total battery life.
An energetic 10mm Bass Boost Driver delivers a perfect rich bass, making it ideal for all music enthusiasts out there.
The Realme Buds Air Pro is loaded with a Powerful Realme S1 Chip. You don't have to worry about the speed anymore; its high-performance cores ensure an excellent music experience.
Visit poorvika.com to check out the Realme Buds Air Pro Price in India, and don't forget to hit the "Buy now" button.
Realme Buds 2:
If you are not interested in charging your headphone or spending more money or just want to take them with you all the time, you should go for wired headphones!
You know! You never need to worry about keeping them charged, you can take them anywhere, and it will be affordable as well.
To satisfy all your needs, Realme introduced the Realme Buds 2.
You know what! The Realme Buds 2 is India's first magnetic wired headphone from a smartphone brand in this price range, so you can just clip your headphone and maintain it properly.
Break-resistant synthetic fiber shields the wire from wear and tear, and the braided jacket is available to give a premium feel and prevents the tangling wire.
You can control your music, manage phone calls, and even summon Google Assistant with the help of the three tactile inline buttons and a mic.
Please visit the poorvika website to know the features, specifications and price in India of Realme Buds 2.
Order any of your favourite Headset and Earbuds from Poorvika Online and enjoy exciting benefits, offers and rewards. You can get this Headset and Earbuds at your doorsteps. Our Delivery Experts take precautions to make sure that all deliveries are Safe and Sanitized.