01 Jul 2021
Everything you need to know about Realme X7 Max 5G


Realme has unveiled the Realme X7 Max 5G, a mid-range flagship smartphone that pushes the boundaries of smartphone technology. The Realme X7 Max 5G delivers a new experience for those who enjoy being on cutting edge technology.
The Realme X7 Max 5G combines solid design and expert craftsmanship with industry-leading new features. It offers an unrivalled mobile experience that provides unparalleled productivity and versatility for daily life.
2021 Flagship Processor:
The Realme X7 Max 5G packs India's First MediaTek Dimensity 1200 5G Processor; it is the first 6nm flagship processor from MediaTek that brings mobile processing power to a new level. This octa-core processor boosts the performance by upto 22% when compared to the MediaTek Dimensity 1000+.
Future Ready:
Now, you don't want to worry about your smartphone going obsolete in the 5G era as it has a cutting-edge 5G+5G Dual SIM Dual Standby technology. Enjoy the high-speed network experience in no time.
Realme X7 Max 5G's Super Screen:
The Realme X7 Max 5G comes with a 6.43″ Super AMOLED Fullscreen with a screen resolution of 2400×1080 FHD+ and a 100% DCI-P3 wide colour gambit for super-natural colours. In addition, the display is protected by the resistant Dragontrail glass on the front.
The processor, graphics card, hard drive, and storage work in unison to create a balanced gaming system; however, your display is equally essential to facilitate that balance. Realme recognized the need of the gamers and introduced this mobile exclusively for them. The Realme X7 Max 5G comes with a 120Hz refresh rate and industry-leading 360Hz touch sampling rate; it will substantially impact your gaming experience, and it is powerful enough to meet your higher requirements as well.
Battery capacity and Fast Charging – Realme X7 Max 5G:
The Realme packs a massive 4400mAh non-removable battery that allows for hours of usage on a single charge.
Fast charging is a beneficial feature, especially when you have to head outside your home or office and your smartphone runs low on battery. You can charge your smartphone for a few minutes in such situations, and you will still have enough battery to last a few hours.
Feel fortunate! You can charge your Realme X7 Max 5G with the 50W SuperDart Charge, and it delivers 50% power in just 16 minutes so that you can take your smartphone anywhere anytime.
Curious Cameras of Realme X7 Max 5G:
The Realme X7 Max 5G is jam-packed with a unique Sony 64MP Triple Camera setup. It has a 64MP Primary Camera, 8MP Ultra Wide-angle camera and 2MP Macro lens camera.
The Ultramax 64MP Primary camera supports a multi-frame synthesis engine, which significantly enhances photo resolution, keeping true-to-life details in the image.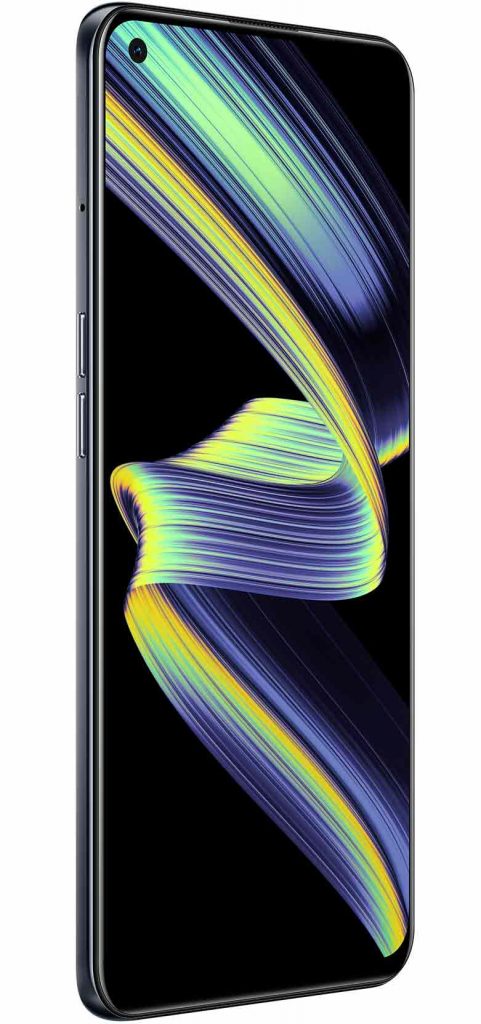 Selfies from Realme X7 Max 5G:
Scroll through the camera roll on your previous smartphone, and you can find innumerable pictures of your face; and some photos will be profile-worthy, but many shaky pictures deserve a trash folder. However, you don't face this again when you have Realme X7 Max 5G in your hand. The realme X7 owns a 16MP Wide-angle Selfie camera that lets you capture distinctive images.
You don't have to go to a shop to take a passport size photo as it owns an
AI Passport Photo feature. Yeah! Now, you can take passport photos at your home with AI recognition and processing, just one tap, and you'll get quality passport photos.
Glossy and Matte:
Some prefer the glossy texture, and some prefer a matte finish. Well, what will you do if you get both on one surface! Yeah! This mobile comes with this unique blend of the futuristic matte with a glossy finish that creates a unique visual synergy for you!
Stay Cool with the Stainless Steel Vapour Cooling:
Heat is an inevitable byproduct of a smartphone, but too much heat can cause a slowdown, but not anymore as this smartphone comes with the Stainless Steel Vapour Cooling system. The realme created a new vapour chamber cooling system for you to play games without facing any heating issues.
It uses the stainless steel shell and copper to provide excellent thermal conductivity and efficiently improve heat dissipation. Additionally, the super large heatsink area can cover 100% of core heat sources.
Super Vibrative Tactile Engine:
The smartphone comes with a linear motor Tactile Engine and a vibration sensor. So whether it's for gaming or daily use, every tap gives you mesmerizing and three-dimensional feedback.
Dolby Atmos Dual Speakers:
There's nothing better than firing up the grill and surrounding yourself with your dearest buddies. However, as the best BBQ host, you need to wear many hats: grill master, decor extraordinaire and DJ guy for the party night.
So it would be best if you have a smartphone that matches your all-in-one persona.
Don't worry; the Realme X7 is equipped with the Dolby Atmos along with Hi-Res audio to fill your backyard with music.
The price in India of the Realme X7 Max 5G is just Rs.26,999. Order online from Poorvika for the best offers on this device!
You can have a look at our extensive range of smartphones right here on the official Poorvika Website. We also have loads of cashback offers, discounts and easy EMI's curated just for you.
Also, avail of our Fast and Secure Delivery options to have them delivered on the same day or during hours permitted according to the government norms. Our Delivery experts make sure all the deliveries are Safe and Sanitized.
Click here to check out my other blogs to stay on top of Upcoming Smartphones, Earphones, and many more gadgets. Get the latest Tech News and Updates, all in one go!