03 Jul 2021
Mi True Wireless Earphones 2C: Best Wireless Earbuds Under 2500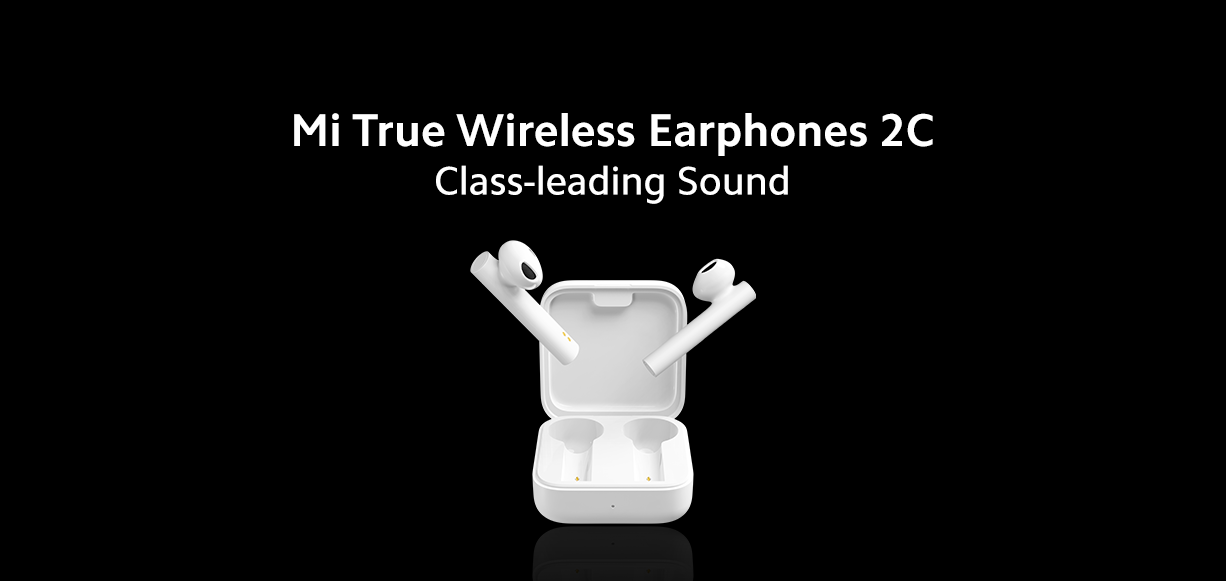 Price and Performance were the two reasons why the users restrained themselves from switching to TWS earbuds back in the day. However, as technology breakthroughs in this segment proliferated, many tech companies started to make high-quality TWS devices in an affordable price range.
The Mastermind Mi is one of the tech companies that entered the market and introduced many high-end TWS earbuds at a super-affordable price range. The Mi True Wireless Earphones 2C is one among their portfolio.
Today in this blog, we are excited to unveil the Mi True Wireless Earphones 2C, which can play a leading role in maintaining your music life. Just scroll down and know everything about the Mi True Wireless Earphones 2C. Let's get started.
About "Xiaomi Mi":
Xiaomi builds customer-centric smartphones and innovative hardware connected by an Internet of Things (IoT) platform.
The company is known for building unique products at a reasonable price and let everyone enjoy a better life through its innovative technology. As a result, it ranked 3rd globally in terms of smartphone shipments in 2020.
Xiaomi smartphones and accessories are available in more than 100 countries. In August 2020, Xiaomi made the Fortune Global 500 list for the second time. It also ranked 7th among internet companies.
The freedom of TWS:
Mi True Wireless Earphones 2C use an utterly wire-free design that unbinds all the wires. As a result, it creates an all-new, truly wireless experience when you listen to your favourite music.
Best Battery Performance:
These headphones can go on for up to 5-hours with no interruptions. In addition, the pocket-sized portable Charging case provides 20-hours of music backup, makes it simple to recharge the headphone, and it will be a true powerhouse of music.
Discover Great Sound:
The Mi True Wireless Earphones 2C incorporate a 14.2mm Large Dynamic Driver unit that delivers artfully tuned sound, especially for you.
Mi True Wireless Earphones 2C's Bluetooth:
The Mi 2C TWS is designed for a fast, low latency, and lag-free connection. In addition, Bluetooth 5.0 version offers outstanding music quality on both iOS & Android devices.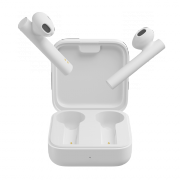 Balanced sound:
Experience high definition audio with AAC (Advanced Audio Coding) codec. Moreover, it has a higher bit rate transfer speed that delivers a clear, detailed, and balanced sound.
Cancel the external Noise:
Each earbud equips two built-in high-sensitivity microphones, which use beamforming technology to eliminate the unwanted background noise during calls and deliver a crystal clear voice call experience. In addition, it allows the other to hear you clearly, even in boisterous surroundings.
Super-Cool design:
With a Semi-in-ear design, sit perfectly and securely in your ear. It will be comfortable, and you'll forget that you are wearing it.
Optimized for MIUI 11:
If you are a fan of MIUI, you should go for these headphones, as Xiaomi has optimized these TWS earbuds, especially for MIUI 11. An automatic pop-up on your smartphone notifies you when the earphones are out of the charging case. Just by pressing a button, you can connect your headphone with your smartphone. Simple, right!
Super Smart Detection:
This TWS comes with inbuilt optical sensors that identify when you use it. Music will automatically pause
when you take them off and resumes when you place them back on.
This feature is available across Windows, Android and iOS.
Making your life easier with Mi True Wireless Earphones 2C:
Just play or pause music, answer or end a call, wake up the voice assistant by simply double-tapping the headphone. You have complete control of your favourite music across PCs, Smartphones, MacBooks, and more. This feature will make your life easier.
Voice Assistance:
This headphone will connect you to your Google Assistant, Siri or Alexa. So start using your favourite voice assistant with a simple touch and control it with just your voice.
Colour of the Mi True Wireless Earphones 2C:
You can get the MI earbuds in white colour. This ultra-stylish colour will make heads turn to get a look at your earbuds, particularly with its eye-catchy finish on the top.
Warranty details of Mi True Wireless Earphones 2C:

The Mi True Wireless Earphones 2C come with a one-year manufacturing warranty. However, the warranty doesn't cover physical damages.
What is inside the box?

Warranty card
Mi True Wireless earbuds
Charging case
User Manual
Visit the official website of Poorvika to learn more about the Mi Earbuds price in India
Check out our Poorvika website to know the Price in India of the Mi True Wireless Earphones 2C and get them right at your Doorsteps without any delay.
Get your favourite headphones, TVs, laptops, smartphones and most wanted accessories from Poorvika Online. We have got bundles of offers, discounts and exciting cashbacks that might amuse you.
Poorvika follows the COVID safety and security measures while delivering your ordered products right at your doorsteps. Our Delivery team ensure that we sanitize and pack all the orders securely, thereby delivering safe products at your doorsteps.
Happy Shopping!
Click here to check out my other blogs to stay on top of Upcoming Smartphones, Earphones, and many more gadgets. Get the latest Tech News and Updates, all in one go!