06 Jul 2021
What are the benefits and utilities of an Android TV

Few years back most of the people considered television as an unfruitful product only. But now apart from entertainment, an individual can do so many amazing things with the help of television. Back then, television brought family together for entertainment purposes alone. People used to watch content like soap operas and sports matches on television. In current scenario, television has got the ability to bring the whole world to your living room. This blog will be describing about the benefits and utilities of Android TV.
Android is an operating system which changed the face of the world in a very different manner. It is the prime reason behind digitalization. Because of digitalization, our way of living has changed in a drastic manner.
No other operating system has revolutionized electronic industry in such a tremendous manner like Android. It is because of Android, phones were able to become smartphones. And now after getting to know the advantages of Android, companies are now utilizing Android in televisions too.
Android TV: Visual Experience
Visual experience of Android television is top notch. As there are several elements that makes an Android television to deliver stunning picture clarity. In fact these elements helps Android TV to maintain an edge over regular televisions.
Android TV comes with processor which can upscale the resolution, colour and picture quality of content in no time. So user can watch super sharp and smooth content without any kind of noise in it.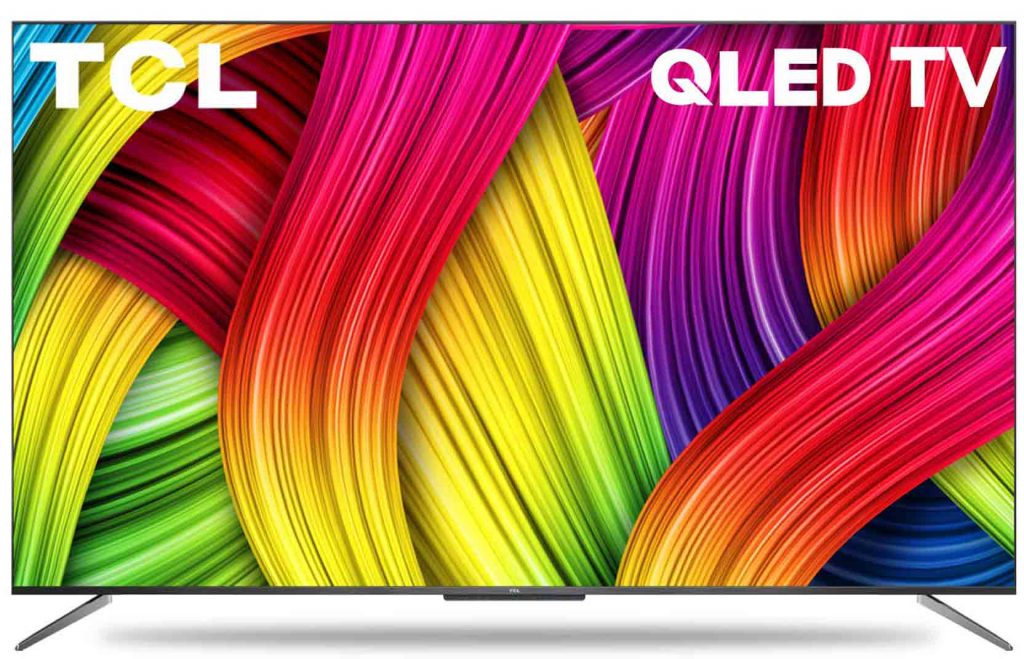 Android TV comes in various screen sizes. And the sizes are available from 28 inch to more than 60 inches. Choosing a perfect screen size is purely based on the size of your living room.
It is ideal to have a 50 inch television on a room which is above 1000 square feet. Only then, user can watch the content legitimately even if they are sitting at farther distance from the TV.
In addition to screen size, most of the Android TV has wide angle feature. This feature may seem petty on paper but in reality its functionality can be seen in an explicit manner. As user can watch content clearly even if they are not sitting directly in front of the TV.
Android TV: Wide Colour Gamut
Every Android TV will have a really good amount of colour gamut. Only then, the television will be able to produce eye catchy and vibrant colours. Watching content which doesn't consist of brilliant colour can even ruin the mood of user.
In order to avoid these discrepancies, companies are using this technology to enhance overall visual experience.
Generally a television which has more than 90 percent colour gamut can please the eyes of anyone across the globe. There are some Android TV which has 100 percent SRGB colour gamut. Colour reproduction from the screens of those Android TV are flawless.
Since this factor plays a pivotal role in enhancing the picture quality. It is absolutely safe to affirm that colour gamut is one of the major benefits of Android television.
Android TV: HDR
This is a kind of technique used in photography which boosts the contrast of images to a great extent. Screen of Android TV supports HDR in order to deliver content which will make the eyes of user to lust.
This technique tries its best to produce an image that looks similar to real life. Hence watching HDR content in Android TV is going to be a visual treat to your eyes.
Screens which support HDR has the potentiality to produce 1000 nits of brightness, thus user need not strain a bit while watching the television.
Internet Connectivity
Electronic products like laptops, smartphones and computers seek the help of internet to simplify several arduous tasks. Likewise Android TV is using internet and the operating system of Google to allow user to do various things.
Access to internet means access to the entire world. Because it is through internet, the entire world is able to stay connected and get to know numerous facts. Many experts say that internet has shrunken the entire size of our planet.
Apart from watching content from DTH provider and USB stick. You can watch movies, web series and sports from online streaming platforms like Netflix, Disney+ and Amazon Prime.
Android televisions also supports many applications from Google Play store. You can avail the services of those applications in order to make user experience breezy and soothing.
Chromecast
This is also regarded as one of the most impressive utilities of an Android television. It enables user to share content from other devices such as mobile and laptop. To avail this feature, all you need to do is just press cast option on the mobile application.
Ports
Android TV will discrete ports for media and connectivity too. You can view contents on the television stored on USB drive. Though this is not a ground breaking feature, many users will be greatly benefitted by ports behind the back or at the side of the Android TV.
Voice Assistant
Most commonly used Voice Assistant everywhere is Google Assistant. By using it, you can do whatever you want without touching anything. You can ask questions and it will show results that are relevant to your queries on the browser of the television.
Other smart devices such as speakers can be controlled through your voice itself. Some Android TV which supports other voice assistants like Alexa too.
Verdict
Except few TV manufacturers most of the companies are using Android as the operating system in their products. And the difference between Android TV and TV's which use other operating system is negligible.
Price of Android TV starts from rupees 15,499 in our website Poorvika. We have plethora of Android TV models from various brands like Mi, TCL, realme and OnePlus.
Avail our safe and secure delivery service to get products instantly delivered to your doorstep.