08 Jul 2021
What are the best Lenovo Ideapad laptops 2021?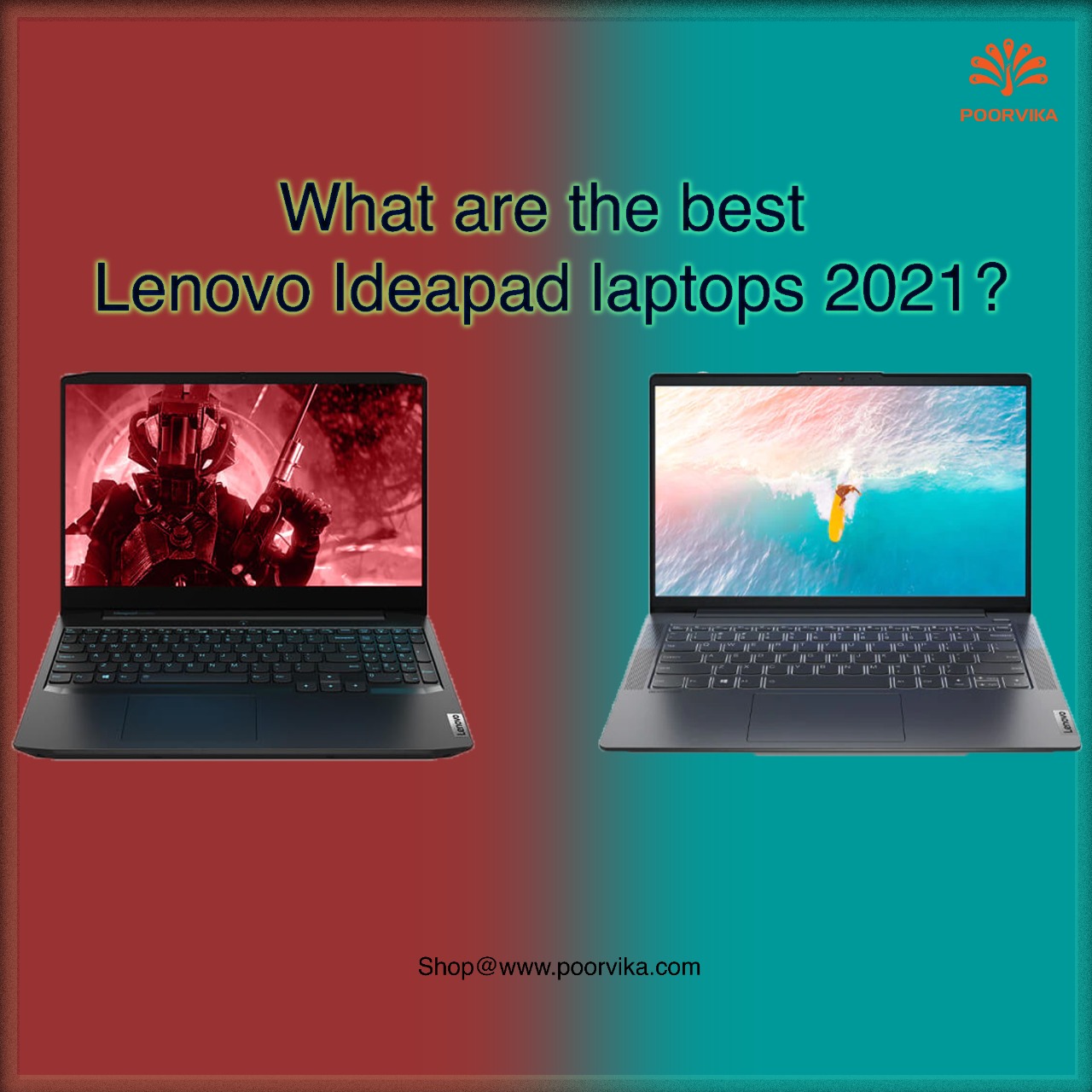 Over the years technology has grown in a very rapid manner. This kind of development has led to simplifying all tedious tasks. Without the help of technological advancement, chances of our survival in the planet will be very tough. It is because of all these resources, we are still able to survive and fulfil all our basic needs. In current scenario, laptop has become one of the most essential component of our lives. Without a laptop, we will not be able to complete basic tasks of our life. Laptops were introduced as a substitute for computers. Because laptops took convenience to next level. This blog will be unveiling about best Lenovo Ideapad laptop of 2021.
Lenovo is known for offering great products at a very affordable price. This is why they are still one of the most dominant force in computing industry for several years. Here we are going to unveil about best Ideapad laptops from Lenovo.
Ideapad laptop is often known as notebook laptop. Are you curious to know the differences between conventional and notebook laptop? We will explain the differences for you. Notebook laptops are slimmer and lighter than conventional laptops. Because of this form factor, carrying Notebook laptop anywhere is a breezy experience.
Lenovo Ideapad Gaming 3
Most of the people think Notebook laptops are only for basic usage. But the fact is, there are many powerful Notebook laptops as well. The Lenovo Ideapad Gaming 3, is made to outperform other gaming laptops in the segment.
Though the laptop has a traditional clamshell design. Top side of the lid has a concave design. It gives a very aggressive appeal to the laptop. Hinges are pretty dense and hard, and the lid didn't wobble or felt loose. There was no kind of creaking noise, hence it is safe to say that the laptop has a great build quality.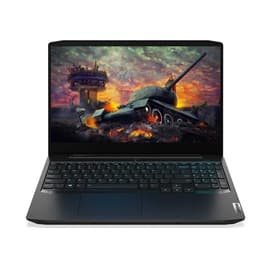 Since it is a gaming laptop, it doesn't look impressive on scale. It measures 359 x 249.6 x 24.9 mm and weighs 2.2 Kilograms. Despite the bulky look, overall aesthetics of the laptop looks lovely and very impressive.
It comes with a 15.6 inch Full HD LED backlit Anti-glare IPS display. The display supports a screen resolution of 1920×1080 Pixels. Thus all kind of content like photos and videos look clean and sharp on the Lenovo Ideapad Gaming 3 laptop.
The display is also capable of producing eye catchy vibrant colours. Slim bezels on three sides of the display ensures, user gets to watch more content within the frame without tilting their head slightly.
Lenovo Ideapad: Performance
Chipset plays a vital role in determining the performance of a laptop. Because all kind of commands is executed by the CPU. The CPU of Lenovo Ideapad Gaming 3 laptop performs in a miraculous manner.
The Hexa Core AMD Ryzen 5 4600H processor is real deal in the yard. It teases all kind of work load that is put in front of it. The processor has a base frequency of 3.00GHz and using turbo boost technology, it is capable of achieving maximum clock speed of 4.00GHz.
This kind of clock speed is pretty high for a laptop. So user will be able to feel the speed while doing intensive tasks on this laptop.
The processor uses the Zen 2 microarchitecture of AMD. Zen microarchitecture doesn't need much comprehension. Because Zen microarchitecture took AMD to a whole different league. AMD was in a situation to prove their efficiency. By launching Zen microarchitecture, AMD ruthlessly shattered Intel's dream.
And by using 7 nanometre lithography process, AMD is able to add more number of transistors which consume very less power.
In the multi core benchmark test of Cinebench R23, the Ryzen 5 4600H has a total score of 8934 points. Benchmark test uses Cinema 4 suite to create three dimensional forms. And the raw processing power of a chipset helps it to achieve higher scores.
Lenovo Ideapad: Graphics Card
There is a discrete Graphics Card which takes care of all gaming and other graphical related tasks. Games don't need the processing power of CPU.
In order to play games, the laptop must have a robust graphics card. Because it is the responsibility of GPU to process and render each frame of a game.
The Lenovo Ideapad Gaming 3 laptop has a 4GB NVIDIA GeForce GTX 1650. It is built using the Turing architecture of NVIDIA. This architecture offers 50 percent higher instruction per clock by consuming 40 percent lesser power than its predecessor.
Memory
The Lenovo Ideapad Gaming laptop has a 8GB DDR4 RAM and a 512GB Solid State Drive for storage. Since SSD do not have needles inside it to spin, it can work in a very efficient nimble manner than Hard Disk.
Battery Life
It has a total stand by time of 6.7 hours of battery life. The duration is very good for a gaming laptop. Because gaming laptops run out of gas very quickly. Combination of incredible performance and good battery life makes Lenovo Ideapad 3 Gaming laptop one of the best Lenovo Idepad laptop available in India.
You can buy Lenovo Ideapad Gaming laptop for just rupees 61,990 from our website Poorvika.
Lenovo Ideapad Slim 5i
Lenovo Ideapad Slim 5i laptop is the next guy in the list. Though it isn't as powerful as its sibling. Its specification and real life performance is mind boggling. That is why it secures a place in the list *best Lenovo Ideapad laptop*.
The laptop follows a very minimalistic design with clamshell form factor. Its Graphite Grey colour body looks exceptionally well which makes the laptop to stand out from the crowd. The hinges are robust and didn't flinch a bit even after desperately opening and closing the lid of the laptop.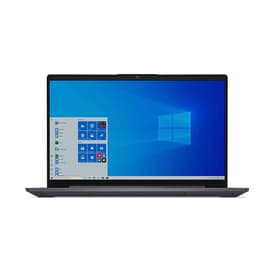 The laptop looks great on scale as well. Weight of the laptop is just 1.39 Kilograms. Hence user will be able to carry it wherever they want easily.
It has a 14 inch Full HD Anti-glare IPS display with a supporting screen resolution of 1920 x 1080 Pixels. The reason why images and videos look sharp in this display is because of the closely held pixels.
Colours look vibrant and attractive thus the laptop is able to deliver soothing visual experience. Most impressive thing about the display of Ideapad slim is maximum brightness. The display has the potentiality to produce 300 nits of brightness. So using the laptop even under direct sunlight will not be an issue at all.
Performance
A laptop's performance is based on the processor. The Lenovo Ideapad Slim 5i runs on Intel Core i5-1135G7 processor.
The 11th Generation Intel Core processors has already set a benchmark in terms of performance and power efficiency.
This processor consists of four Willow Cove Cores and each of the core consists of 2 virtual threads. Base frequency of the Intel Core i5-1135G7 is 2.40GHz and it was able to reach up to 3.80GHz.
11th Generation Intel Core processors performs in a way that its predecessors will feel like they're silly. However its sheer power is explicit only during intensive tasks like designing IC diagram on Proteus and running Emulator.
Its single core performance is insane and it seemingly appears to be a threat to other processors in the market. The Intel Core i5-1135G7 processor scored 1343 points in the single core Cinebench R23 benchmark test.
In addition to CPU performance, the 11th Gen processors have undergone a drastic improvement in Graphics too. Performance of Intel Iris Xe Graphics must be similar to entry level Graphics Cards like the NVIDIA MX series.
Intel is using 10 nanometre lithography to manufacture their 11th Generation chipsets. Because of smaller nodes, its performance is similar to the 7 nanometre AMD Ryzen chipsets.
Memory
The laptop is able to work at blazing speeds during all scenarios because of 8GB DDR4 RAM and 512GB Solid State Drive. SSD don't have any moving parts to read and write data thus it can work unimaginable speeds.
Battery Life
Lenovo Ideapad Slim 5i has a total battery life of around 11 hours. So the laptop is able to secure a place in the list *best Lenovo Ideapad laptop* through great performance and phenomenal battery life.
Buy Lenovo Ideapad Slim 5i for Rs.61,699 from our website Poorvika. Avail our safe and secure delivery service to get products instantly delivered to your doorstep.