23 Jul 2021
Everything you need to know about the ASUS TUF Gaming F15 Intel Core I7 10th Gen Windows 10 Home Laptop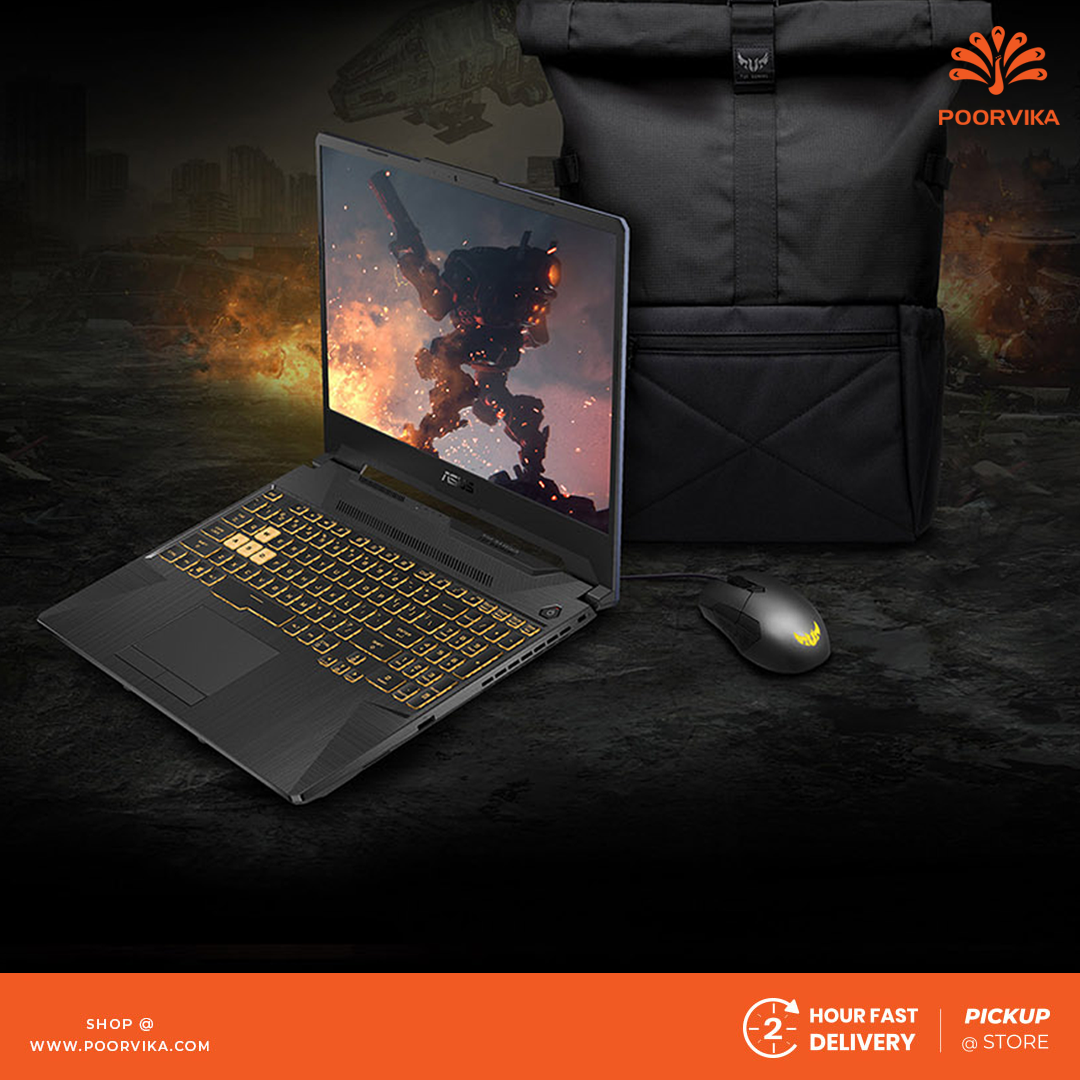 Role of laptops have become inevitable in our lives. Because we use laptops for all kind of official and entertainment purposes. This is also the reason behind the surge in laptop sales. As everyone are in need of a laptop to do their daily tasks. Since laptops can deliver everything on the go, they manage to maintain their lead over other electronic products. At present scenario there are many types of laptops available in the market. Among them Gaming, Productivity are the most common type of laptops. Since the title of this blog is Everything you need to know about the ASUS TUF Gaming F15 Intel Core I7 10th Gen Windows 10 Home Laptop. We will be describing about the hardware and specification of ASUS TUF Gaming laptop.
ASUS
The Taiwanese manufacturer is a very popular name in the computing world. At present ASUS is also the most preferred brand by Gamers. Because it has got a discrete fleet of products only for Gaming. And it also because of Gaming culture, ASUS was able to secure a place for themselves in the Indian market.
ASUS TUF Gaming: Display & Keyboard
ASUS laptops are known for their top notch user experience. In order to enhance the user experience of a laptop, it must have a great Display and Keyboard. The ASUS TUF Gaming laptop comes with a 15.6 inch Full HD anti-glare display.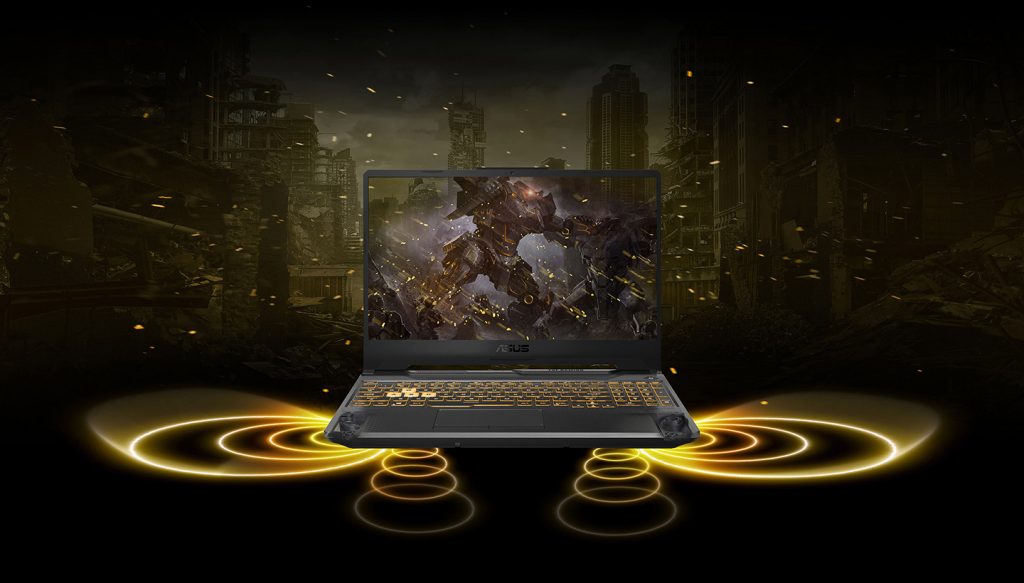 Since it is a 144HZ refresh rate panel, animations looks super smooth and the overall visual experience is fluid. Because of the 1920 x 1080 Pixels screen resolution, images looks clean without any kind of distortion. So be it watching videos or playing games everything will be totally amazing on the ASUS TUF laptop.
Keys on the full size keyboard of ASUS TUF Gaming is very nimble and responsive. It also has a very light actuation force so typing for a long time on this laptop will not tire your finger at any cost. Amber colour backlit feature of the keyboard is extremely useful while working in dark lighting conditions.
ASUS TUF Gaming: Chipset
This small component on the motherboard of the laptop takes all care of the entire functionality. ASUS TUF laptop runs on Intel Core i7-10870H chipset. It is made to outperform its predecessors in all possible ways.
Each Core of this Octa Core chipset consists of two virtual threads. So in total the Intel Core i7-10870H chipset has 16 threads. These threads play a pivotal role while user is working on multiple applications.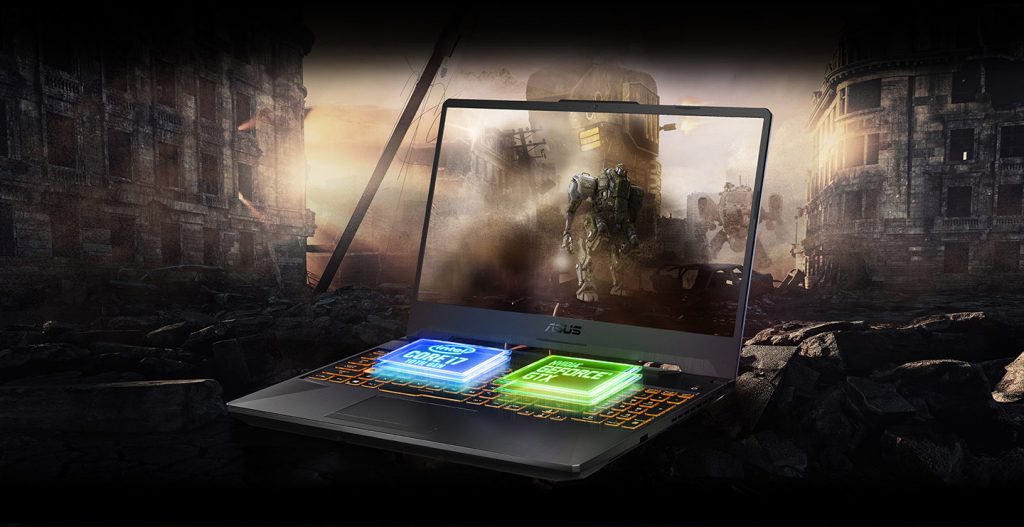 It has a base frequency of 2.20GHz which is more than enough to run intensive applications in an effortless manner. But in order to deliver top notch performance Intel uses their turbo boost technology, through which the Intel Core i7-10870H is able to achieve a maximum clock speed of 3.10GHz. Intel Core i7-10870H chipset is capable of performing 14,871 Million Matrices Extended Instructions per second.
Memory
RAM and ROM are the components which fall under this category, that help chipset to boost the performance of ASUS TUF Gaming laptop to a great extent.
The 16GB DDR4 RAM of ASUS TUF Gaming laptop ensures user doesn't face any kind of lag or stutter issues even while working on multiple applications. For storage, the ASUS TUF Gaming laptop has a 512GB Solid State Drive allows user to share large amount of data in no time.
You can buy ASUS TUF Gaming laptop for just rupees 89,990 from our website Poorvika. Avail our safe and secure delivery service to get products instantly delivered to your doorstep.