07 Aug 2021
Everything you need to know about the TCL 4K C175 Android TV

TCL is a major player in the television industry. They are known for delivering top-notch products at an affordable price and is the main reason behind their massive success. They are one of the very few companies that have been able to balance the factors of price and quality perfectly.
Though the company doesn't have a history like the South Korean companies, the qualitative state of their products is excellent. In this blog, we are going to reveal TCL TV price list.
TCL 4K C175 Android TV
TCL has always been a pioneer in the television industry. Over the years, they have never failed to make a mark with their brand presence. At present, they are moving towards the future in a very rapid manner.
This innovative leap can evidently be seen in their products as they transition towards QLED technology. LED technology has many limitations, and these limitations need to be churned to deliver a more dramatic visual experience.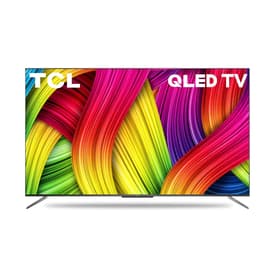 Traditional LED displays don't have the ability to illuminate each individual pixel. This impedes the picture clarity of the smart TV to a great extent. So manufacturers have found a way around the issue.
The TCL C175 TV comes in two screen variants that are 50 and 55 inches.
Both the models share a similar set of hardware components, resulting in the overall visual experience being pretty much the same. The only difference you are going to notice is, content looking larger on the 55-inch TCL C175 smart television.
It supports a screen resolution of 3840 x 2160 Pixels. A display that has this kind of resolution can produce stunningly clear images without distortion.
At present, the hardware and the various components are completely responsible for the entire action that goes on in terms of performance. However, the software of a gadget plays a pivotal role in bringing out the actual potentiality of the device.
The TV has an Android OS and that enhances the TVs technological capabilities to a whole different level. The TCL C175 smart television is another addition to the Android family.
Smart Features
Televisions are able to exhibit their relevance in the current society because of Android. TCL has taken their TVs to the next level by incorporating the Android OS into their products.
Since the TCL C175 Smart TV runs on Android, it has access to content from online service providers like Disney+, Netflix and Amazon Prime Video. Hence users can watch the latest movies and web series without having to go anywhere.
The TV also supports Google Assistant, so you can assign commands to the smart TV by using your voice alone. TCL offers a 3-year warranty which is applicable to manufacturing defects.
You can buy 50-inch TCL C175 smart TV for rupees 47,990 from our official Poorvika website. Avail of our safe and secure delivery service to get your products instantly delivered to your doorstep.