25 Aug 2021
Samsung Galaxy Z Fold 3 vs Z Fold 2 5G: What's the difference?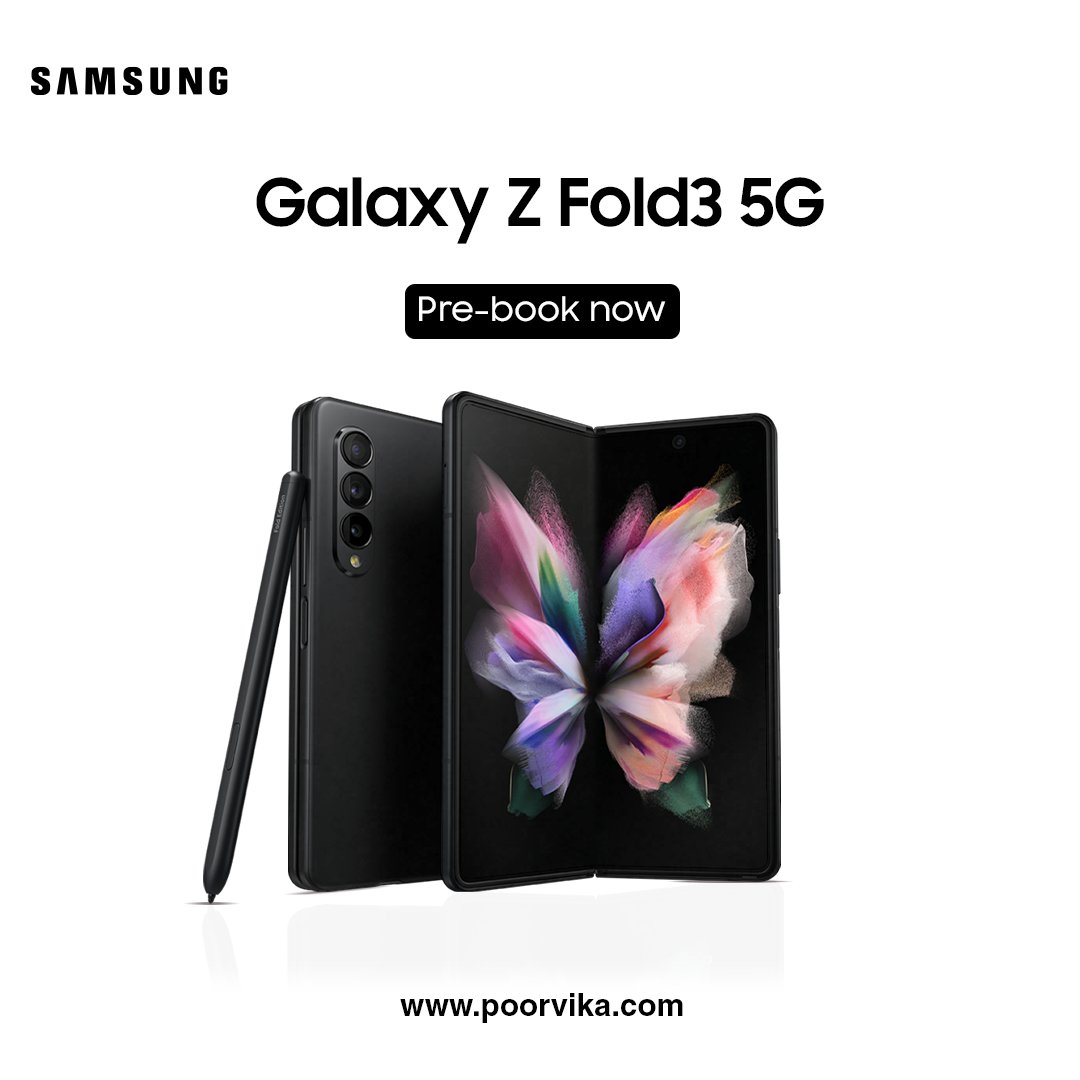 Technology never sleeps, nor should the Smartphone. For those keen on winning, the Samsung Galaxy Z Fold series is here. The Samsung Galaxy Z Fold series is driven by relentless technology to deliver out-of-this-world experiences for gamers and enthusiasts everywhere. Alright! You are here to know the difference; just scroll down.
Display:
The Galaxy Z Fold 3 5G and Galaxy Z Fold 2 5G both have a 19.27cm (7.6″); however, Fold2 owns Dynamic AMOLED 2X, and fold3 holds an AMOLED Infinity Flex display. Similarly, Fold3 and 2 have a perfect display with 1768 x 2208 pixels screen resolution. The Fold3 5G has 374 PPI while the Fold3 5G has 373 PPI; With a better pixel density and AMOLED Infinity Flex display, the Z Fold3 offers first-class images and videos for you.
The Samsung Galaxy Z Fold3 5G is protected by Corning Gorilla Glass Victus. Galaxy Z Fold 3 5G's exterior cover screen and back cover are equipped with Corning Gorilla Glass Victus, which can withstand drops up to 2 meters and has 4X better scratch resistance than the Galaxy Z fold2.
Both 5G Smartphones screens are equipped with a Super Smooth 120Hz adaptive refresh rate on the Cover and Main Screens that support more fluid scrolling and fast interaction so you can coordinate with your brain speed. New Smartphone comes with the new Eco display technology, producing 29% brighter while consuming less energy. When you compare these two displays, fold3 is winning the chicken dinner.
Processor:
The performance of any Smartphone is based on the performance of the processor. The 5nm Octa-core processor chipset powers the Fold3 to keep your game with more speed. The Fold2 is equipped with a 2.4GHz Octa-core processor. These processors are inserted to deliver next-level graphics. Just enjoy the speed.
Samsung galaxy fold 3 and fold 2 Camera:
Both the Samsung Fold3 5G and Fold2 5G comes with a 12MP Telephoto primary Camera. Also, both devices have a 12MP Wide-angle Camera. They also have a similar 12MP Ultra Wide Camera. But to enhance the selfie experience, the brand-new Fold3 comes with 4MP Under Display Camera and 10MP Cover Camera. Overall, the Fold3 5G is equipped with loads of Cameras just to capture your moments with you.
Samsung galaxy fold 3 with S Pen:
Samsung Galaxy Z Fold3 5G is the first foldable Smartphone in the world that holds an S Pen. So you can put your pen to glass, and you can also watch YouTube, conduct video calls and do more hands-free works while also sketching your ideas and goals. For that, just splits the screen into two to take a video call on the top half and sketch ideas on the lower half. Cool, right! S Pen Fold Edition and S Pen Pro are sold separately, and both of the advanced pens are designed exclusively for Galaxy Z Fold3 5G. All other S Pens are not intended for Galaxy Z Fold3 5G, and any other stylus may damage the screen. If you are craving for a creative break day, then go for Samsung Galaxy Z Fold3 5G.
Colour:
The Samsung Z Fold2 5G is available in Mystic Bronze and Mystic Black. The Samsung galaxy Z Fold 3 5G is available in Phantom Green and Phantom Black. If you are a mystic person, then go for the Mystic series Smartphone. If you love the brand-new Phantom series, just hit the Poorvika.
Don't sweat it. It's water-resistant:
IP is a globally accepted measurement of degrees for dust and liquid resistance. If your Smartphone features an IPX8, that means you can carry it with you on every adventure. Feel good! As the Samsung Galaxy Z Fold 3 5G is the world's first IPX8 rating water-resistant foldable Smartphone, which means you can unfold freely, even if you're arrested in the rain. If you are a person who soars in the air at sunset or dazzler in the sanitized events, then fold3 is for you. Unfortunately, the Samsung Galaxy Z Fold2 doesn't hold that feature.
Samsung galaxy fold 3 and fold 2 Price in India:
The Samsung Galaxy Z Fold3 5G is the most expensive phone Samsung has released in 2021, but it still got a pleasant price drop compared to last year's Samsung Galaxy Fold2. Just visit Poorvika to check the Samsung Galaxy Z Fold3 5G price in India and Samsung Galaxy Z Fold2 5G.
You can have a look at our great range of latest Smartphones on the official Poorvika Website. We also have substantial cashback offers, discounts, and easy EMI's curated just for you. Step into your nearest Poorvika Showroom, or Order Online at the Poorvika website and make the most of our Safe, Sanitized Home Delivery Today! Also, do not forget to use use our 2-hour Delivery.
Happy Shopping!
Samsung Galaxy Foldable Smartphones: