02 Sep 2021
What makes the Mi QLED 4K TV worth it?

Mi is a company that is known for delivering top-notch products at a very affordable price. Over the years, their position has become more firm in the Indian market. Because it is one of the few companies to prioritize consumers over anything, their excessive obsession with serving customers has brought Mi to this position. In this blog, we will reveal: What makes the Mi QLED TV 4K worth it?
Xiaomi
After exhibiting supreme dominance in the Smartphone industry, the eyes of the Chinese is now towards the smart television industry. Mi is also one of the very few companies to manufacture QLED technology. This technology consumes less power than other LED and LCD televisions. And the yield of QLED displays is pretty high compared to other types of televisions; that's why television manufacturers are trying their best to use this technology in their products.
Mi QLED
The working principle of QLED television is pretty similar to LCD displays. But we need to remember that QLED uses massive LED lights and Quantum dots, which can produce over 1 billion colours. However, the number is quite big, able to notice the subtle difference between each colour.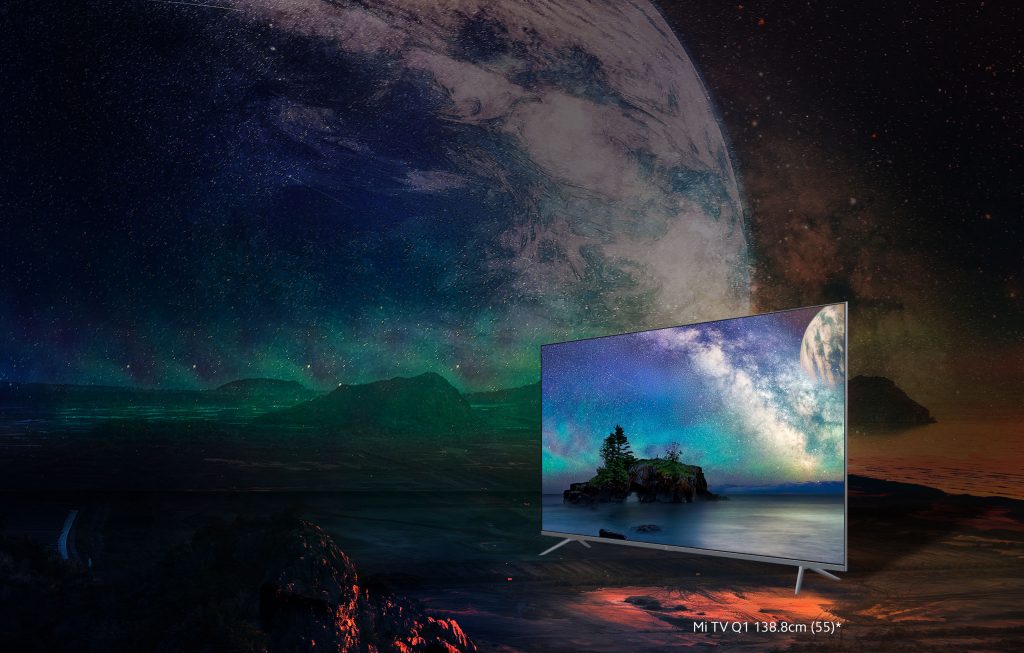 QLED panels are going to rule the future because it offers top-notch picture quality and accurate colour reproduction. The next difference between traditional LCD and QLED is the LED lights behind the quantum dots.
Since LED lights can illuminate independently without the support of external sources, The smart televisions which use QLED will produce brighter and clear pictures.
In addition to QLED, companies are now producing televisions with larger resolutions. Full HD resolution suits great for 32-inches televisions, but Full HD is inefficient for larger displays. To overcome this limitation, manufacturers are producing televisions with 4K resolution.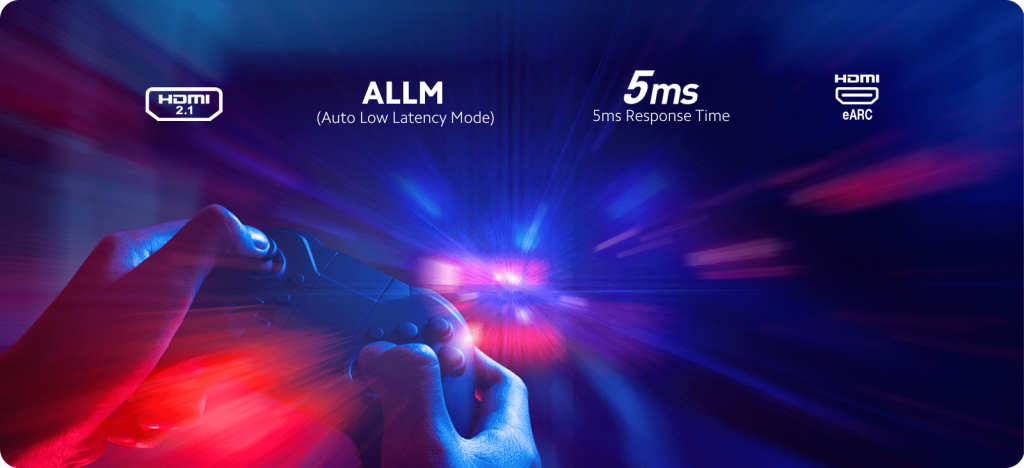 4K has four times more number of pixels than Full HD. So the televisions which support 4K resolution can produce sharp content without any sort of loss in detail.
Now comes another important aspect. It is none other than colour reproduction. Only if a TV produces accurate and punchy colours will users be interested in watching their favourite content.
For delivering vibrant colours, a smart television must have certain features like Dynamic Noise reduction, Colour temperature control and five dedicated picture modes like Standard, Movie, Vivid, Sport and Custom.
Each of these modes optimizes the lighting and aspect ratio of the content displayed on the television. You can switch between these modes to get a blissful visual experience.
Audio output from the 30 Watts speaker of the TV is impressive as well. The volume level isn't too loud, but it is sufficient enough to fill the space. Meanwhile, it offers a perfect balance between the bass and vocals.
Considering the visual experience and other aspects of Mi QLED Tv, we will say it is definitely worth buying.
Features
Mi QLED Smart television supports AI features like Google Assistant. Hence users need not depend on the remote to control the television. The price of the Mi QLED smart television is Rs.59,999 from our website Poorvika. Meanwhile the price of Mi smart TV starts from rupees 16,999.
Get our safe and secure delivery service to get products instantly delivered to your doorstep.