02 Sep 2021
Why You Should get the new Apple TV 4K

Apple has been a very unstoppable force in the computing industry for several years Because they have brought several groundbreaking innovations to the industry. Apple can maintain the edge over the competition through the qualitative state of its products. In this blog, we will be explaining the new features and performance of Apple TV 4K, and over the past 12 months, the growth rate of streaming devices has reached the pinnacle. However, there are several streaming devices from various brands available in the market. The Apple TV 4K is one of the best streaming devices you can buy.
Apple TV 4K
Apple is one of the companies which needs no introduction. Because most people often associate with the bitten fruit instead of the fruit that keeps the doctor away. It shows nothing but the popularity of Apple. Apple doesn't just manufacture products; they create an ecosystem that helps them to stay intact always.
Apple TV 4K: Design and Build Quality
Apple hasn't done anything dramatic this time. It looks almost similar to its predecessor, which was launched in the year 2017. But the aesthetics of Apple TV looks entirely different from other streaming devices like Roku and Amazon Fire Stick.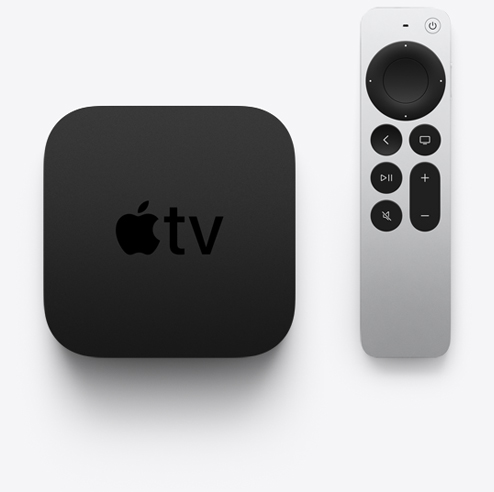 The entire body of the Apple TV is made out of hard and dense plastic, and a combination of a soft matte finish and glossy edges gives a premium look and feel. The overall build quality of the Apple TV is phenomenal.
Meanwhile, other streaming devices manufacturers like Amazon and Mi have adopted dongle inspired designs. But Apple is sticking on to the design of the DTH setup box.
Operating System and Chipset
It runs on the latest tvOS 14 operating system, which is powered by a Bionic A12 chipset. The same chipset is used in iPhone models like iPhone X, iPhone XR, iPhoneXS Max. Because of this chipset, the Apple TV can work at blazing speed. So be it opening an application or using Siri everything will happen in a nimble manner.
It comes in two storage variants that are 32GB and 64GB so that the chance of TV running out of space is very unlikely to happen.
Features
It supports content from online service providers like Netflix, Amazon Prime video and Disney+. So you can watch all of your favourite movies, web series and other shows in one place. The TV is also capable of streaming content in 4K quality. Thus users can experience content without any distortion. The High-frame-rate HDR video supports the Apple TV streaming device that optimizes objects' motion to deliver content fluidly.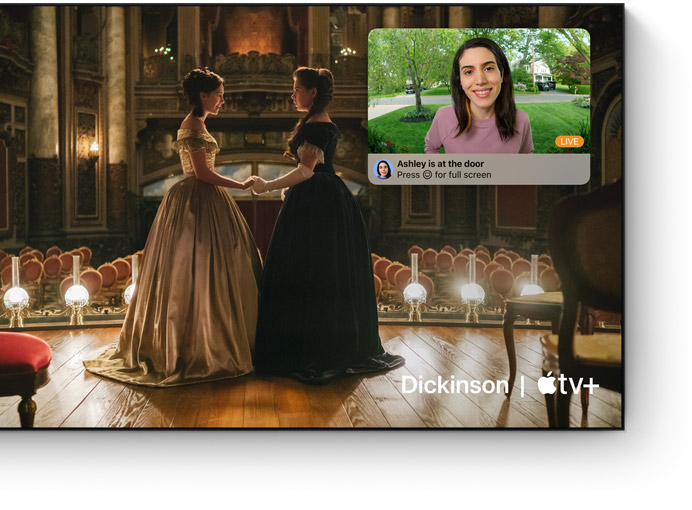 Though the remote of Apple TV supports various gestures like nudging and panning, users will not have to use it at any cost because you can control the entire television and other smart devices by using your voice alone.
Is it worth buying?
Apple TV is an ideal choice for anyone, for the one who is waiting for the right time to enter Apple's ecosystem. It is comparatively better than in every manner. Apple TV 4K is also a great choice for people who are using the previous generation Apple TV.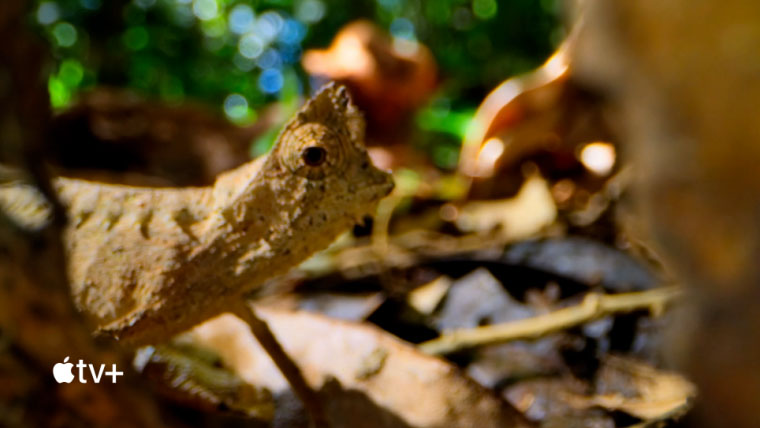 The new model is faster, better and comes with various useful features. You can buy the 32GB variant of the new Apple TV for rupees 16,999 from our website Poorvika. Get your products from our safe and secure delivery service, which instantly delivered to your doorstep.