03 Sep 2021
5 Reasons why you need to get the OnePlus TV Y Series

OnePlus is a brand that grabbed the attention of customers by delivering Flagship products at affordable prices. It is also the main reason behind the overwhelming success of OnePlus across the planet. After enjoying a warm welcome in the smartphone industry, the Cantonese manufacturer is also trying to mark its presence in the Smart television industry. In this blog, we will mention five reasons you need to get the OnePlus TV Y Series.
OnePlus TV Y Series
OnePlus is a company that prioritizes customer satisfaction and quality over other aspects. The performance of OnePlus phones is on par with other expensive flagship phones. And over the years, OnePlus has brought a lot of impressive features, which has helped them to expand their consumer base. With the launch of the OnePlus Y Series models, it seems like they are trying to secure a top spot. Slide your thumb to know why the OnePlus Y series could be the choice of budget Smart TV.
Picture Clarity
Anyone will agree that picture clarity is the most important aspect of television. It is applicable not only for a smart TV but for all kinds of TV. Because consumers buy a TV only to enjoy a more dramatic visual experience.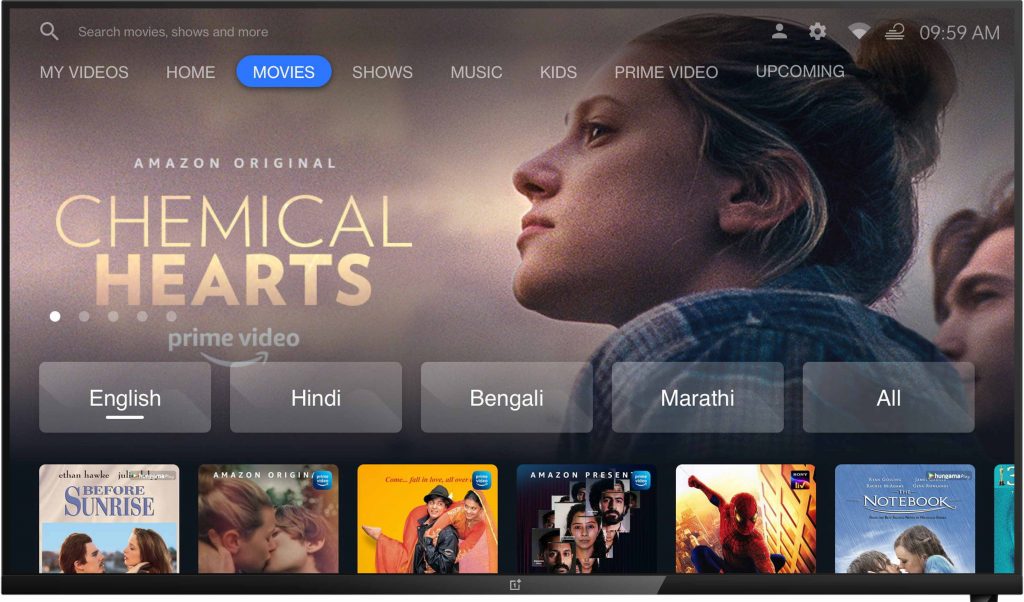 In order to deliver top-notch picture clarity, a smart TV must have a combination of great hardware and impeccable software. If both elements work together, the smart television will be able to deliver stunning picture quality.
The picture quality of the OnePlus Y series TV is awe-inspiring. At this price point, no other television offers this amount of sharpness and detail.
Audio Output
The audio output of television plays a very vital role in upscaling the overall user experience, and it makes the users rely on external speakers. The OnePlus Android TVs offers a perfect balance between the highs and lows. In addition to the audibility, it also delivers vocals with utmost perfection. Bass levels from the 20-watt speaker were fine, even at a lower volume.
Colour Gamut and Other Features
The OnePlus Y series TVs come with a 93 per cent DCI-P3 colour gamut so that the TV can produce colours in a punchy and vibrant manner. It also has features like colour space mapping, noise reduction, anti-aliasing and dynamic contrast. These modes optimize the lighting, noise levels according to each type of content.
Smart Features
In the present scenario, televisions have become smarter, as they can bring the entire world to our living room. The OnePlus Y series is no exception. It comes with a built-in Google Assistant and also works with Alexa. These applications can get whatever users want by recognizing their voices.
Wide Support for OTT
This stands as another main reason why the OnePlus Y series is the best budget smart television available in the market. The TV supports content from various entertainment service providers like Amazon Prime Video, Netflix and YouTube.
You can buy the OnePlus Y series Android TV with the starting price of rupees 18,999 from our website Poorvika. Shop the best TV with our safe and secure delivery service, which is delivered to your doorstep.