03 Sep 2021
Can Microsoft's Surface Pro 7 compete with iPad?

Windows or Mac has been a never-ending debate to this day. Honestly speaking, it is not going to end sooner or later. Because both the companies produce excellent products, it is hard to determine one product is superior to the other product, both in terms of performance and user experience.
In this blog, we will be revealing Can Microsoft Surface Pro 7 compete with the iPad? When it comes to performance, Apple products continue to have the upper hand over Windows. Is the trend continuing, or has Windows finally caught up with Mac. Read this blog to know the answer to this question.
Apple iPad
Apple was the first company to introduce the tablet form factor. iPad was initially launched in the year 2010. Since then, it has undergone many changes to remain the best tablet available in the market.
Other companies are still trying their best to compete with Apple iPad, but the Apple M1 iPad Pro continues to maintain its edge over the competition effortlessly. Because Apple has always used their in-house silicon for iPads. And Apple doesn't just create products; they create an entire ecosystem to deliver top-notch performance and user experience.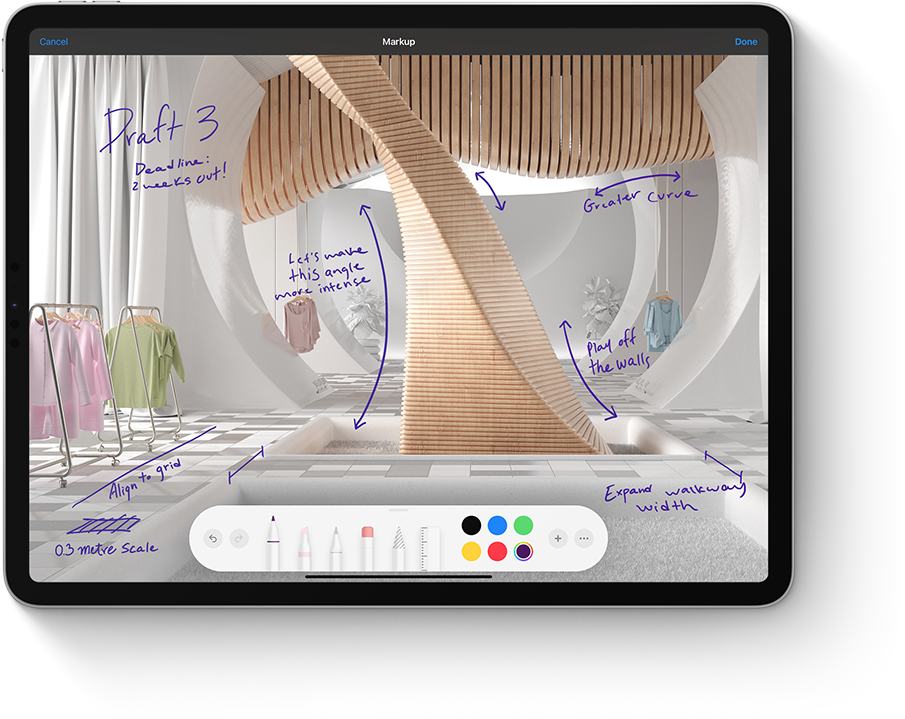 After extensively using Bionic A series chipsets in iPads, in their SpringLoaded event, they launched an iPad powered by the real deal Apple M1. Apple claimed that they had stolen the performance of the MacBook for iPad.
Both the benchmark tests of the M1 chipset and its real-life performance are enough to validate their statement. In the Single-Core benchmark test of Cinebench R23, the Apple M1 scored 1514 points. Meanwhile, the multi-core test has a total score of 7760 points.
Microsoft Surface Pro 7
Though the Microsoft Surface Pro 7 falls under the tablet category, its functionality is similar to a Windows laptop. The only difference between the Surface Pro 7 and the laptop is the form factor and design. Generally, laptops follow a clamshell structure, whereas Surface Pro 7 has a detachable keyboard and touchscreen display.
We cannot deny that the Surface Pro 7 is a great product. It has a fantastic display and a robust Intel Core i5-1035G4 processor.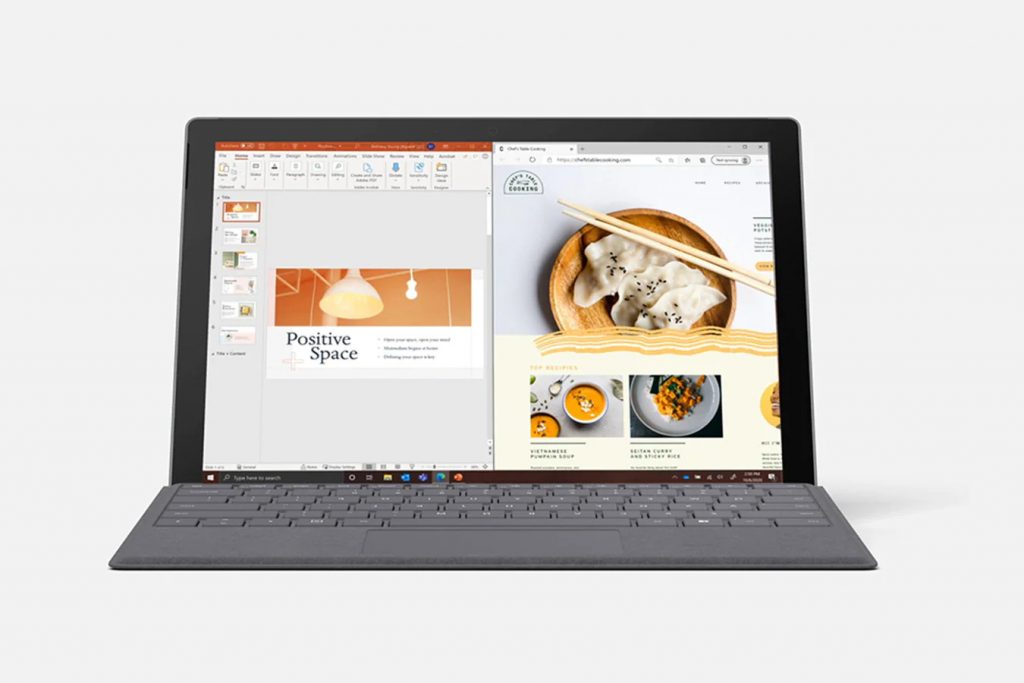 This processor can lift boulders without straining a bit, but its processing power and performance are nowhere near to the mighty and impregnable Apple M1. Intel Core i5-1035G4 has only 1092 points in the single-core benchmark test of Cinebench R23. On paper, the M1 is 28 per cent faster than the Intel Core i5-1035G4 chipset.
Verdict
The Apple iPad Pro is the winner when it comes to performance and user experience. But the Surface Pro 7 takes a big lead in terms of file management and multitasking. Microsoft Surface Pro 7 also supports Microsoft Office applications.
So if you are looking to buy a product as a substitute for your PC or laptop, then Surface Pro 7 is the better choice. We are considering functionality, user experience, and performance together. The Microsoft Surface Pro 7 can compete with the Apple iPad Pro.
The price of the Microsoft Surface Pro 7 is rupees 71,900 from our website Poorvika. At the same time, you can buy Apple iPad Pro for just rupees 85,900 from our website Poorvika.
Avail of our safe and secure delivery service to get products instantly delivered to your doorstep.