06 Sep 2021
Anker Nebula Mars II Projector 2021: Why you should buy it

If you are looking to buy a projector, then you must consider Anker seriously. They are known for manufacturing world-class computer and mobile peripherals. Even their accessories are contending against other tech giants like Samsung, OnePlus and Apple. This blog will be a review on Anker Nebula Mars II Projector 2021: Why you should buy it.
Anker
Steven Yang founded the company. He was a software engineer at Google; he started Anker because he wanted to deliver great products at affordable prices.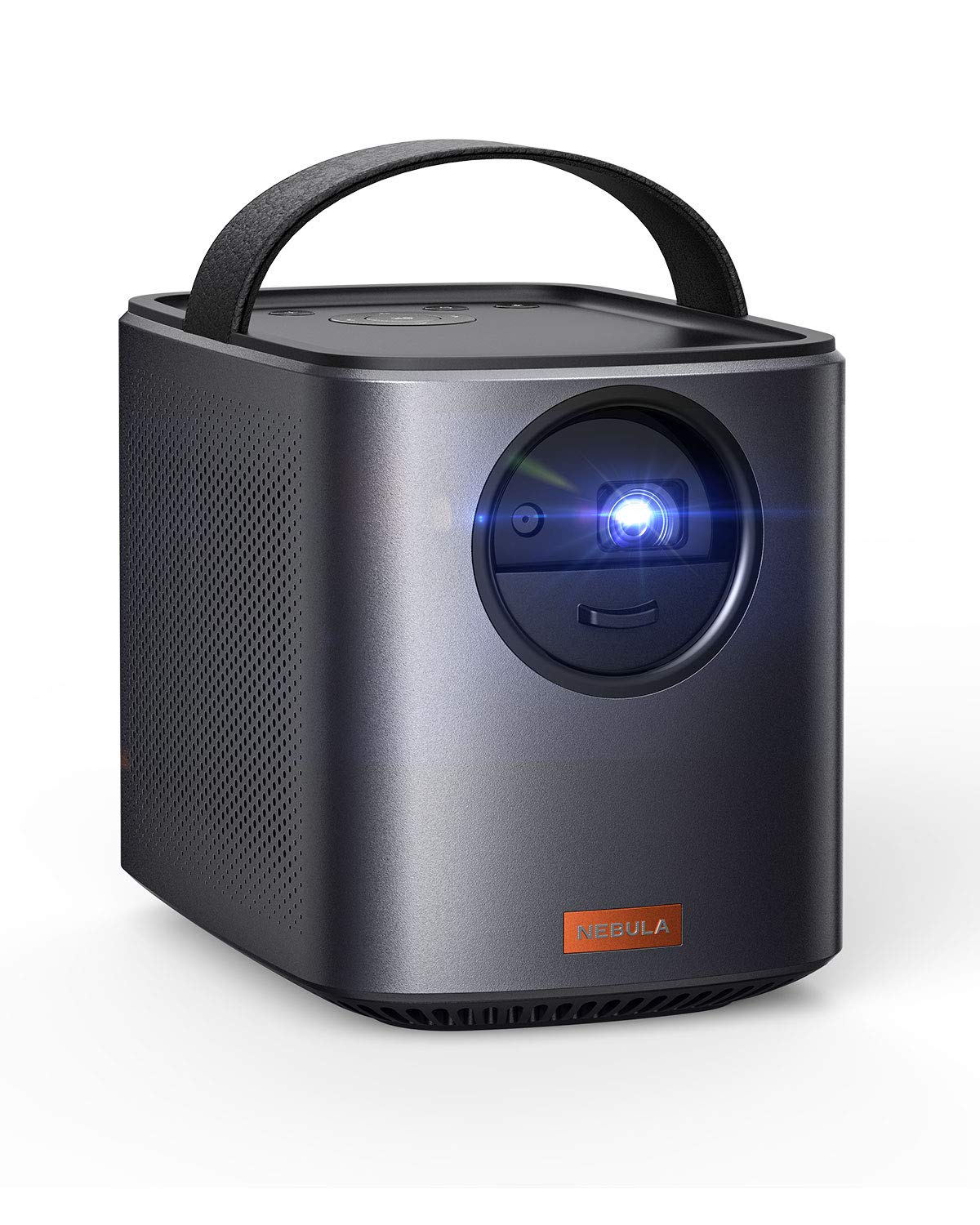 Currently, it seems like Steve Yang has already accomplished his vision. Anker is also trying to revolutionize smartphone batteries. If their attempt gets implemented, the smartphones in our hands can last for more hours before running out of steam.
Anker Nebula Mars Projector
Nebula Mars II is the most compact projector Anker has ever built. It consumes the same amount space of as a soda tin. The faux leather strap on top of the Nebula Mars gives a premium feel to the projector.
Despite its small body, it has immense potentiality. With the help of the Nebula Mars II projector, you can watch your favourite content wherever you want. The sole purpose of buying a projector is to remain unbound. With the help of a projector, you can actually watch content like movies and sports at outdoor locations.
It also lets users to stream content from external sources like USB drivers too. Nebula Mars comes with an 8GB ROM for storage, which allows users to store files like movies and music on the projector itself.
And there were no issues even while listening to songs. The vocals were clear, and the speaker could perfectly effortlessly balance between bass and treble. And there was no kind of blare even at higher volumes. It might not appear very impressive on paper, but in reality, only a few products can deliver this kind of quality audio.
The Anker Nebula Mars projector can be controlled using both Android and iPhone devices. After installing the Nebula Connect application on your smartphone. You can control the entire functionality using your smartphone itself.
Visual Experience: Anker Nebula Mars
Since this is a projector, users will expect the visual experience to be top-notch. Except for the projector, most of the electronic products like smartphones, laptops, smart televisions come with inbuilt displays to deliver content to the users.
But projectors deliver content with the help of their lens. And it is based on the capability of lens; the projector will be able to produce a pleasing visual experience.
Anker Nebula Mars can deliver content in 1,280×720 pixels. Since the number is pretty close to Full HD resolution, users can expect decent picture clarity. Meanwhile, the Nebula Mars projector offers a decent level of sharpness and detail.
The next impressive thing about this projector is the brightness level. On average, it was able to produce around 500 lumens. Lumens is the technical term that denotes the amount of light perceived by our eyes.
Battery Life
12,500 mAh battery of Anker Nebula Mars II lasts for 3.5 hours. If you are just playing music, it will last for at least 30 hours. However, battery life varies according to the usage of each individual.
You can buy an Anker Nebula Mars II projector for just rupees 47,999 from our website Poorvika. Get our safe and secure delivery service to get products instantly delivered to your doorstep.