06 Sep 2021
Best TV to buy in India in 2021

A few years back, television was seen only as a provider of entertainment. Because its functionality was very static, But right now, it can do so many amazing things. Television has become smart television with the help of Operating systems like Android, Tizen TV OS, and WebOS. Through the operating system, smart TVs got access to applications available in Google Play which has enhanced the functionality of a smart television to a great extent. This blog is going to reveal about Best TV to buy in India in 2021.
Samsung 4K LED Smart TV TU8570: Best TV in India
When it comes to the television industry, no other company has exhibited this kind of dominance. It shows the qualitative state of Samsung TV and their dedication to perform consistently. Not one or two years, they have been ruling the industry for over 15 years. It is something which no other company has achieved till this day.
The Samsung 4K LED Smart TV TU8570 uses a Dynamic Crystal LED display which produces much better visuals than another type of LED. Though the TV has 4K resolution, which is pretty similar to products from other brands, it unlocks an entirely different dimension of the colour palette. In fact, this TV can produce 64 times more colour than a regular UHD TV.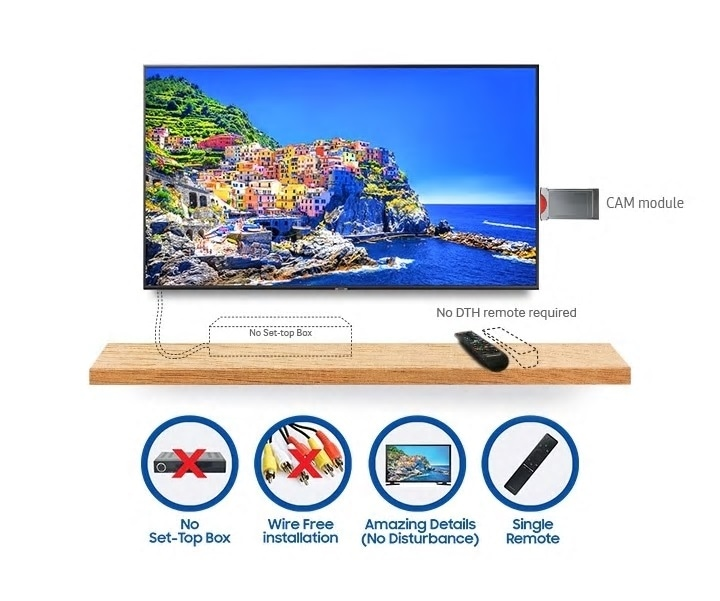 It can effortlessly produce over 1 billion colours which means the TV is an ideal choice for entertainment lovers. Content creators and photo video editors will love to use this TV as their monitor.
The combination of Dynamic Crystal display and HDR makes the TV smoke the competition. Because of the contrast and hue level of this TV, it delivers the best quality, which other products can't match in the segment.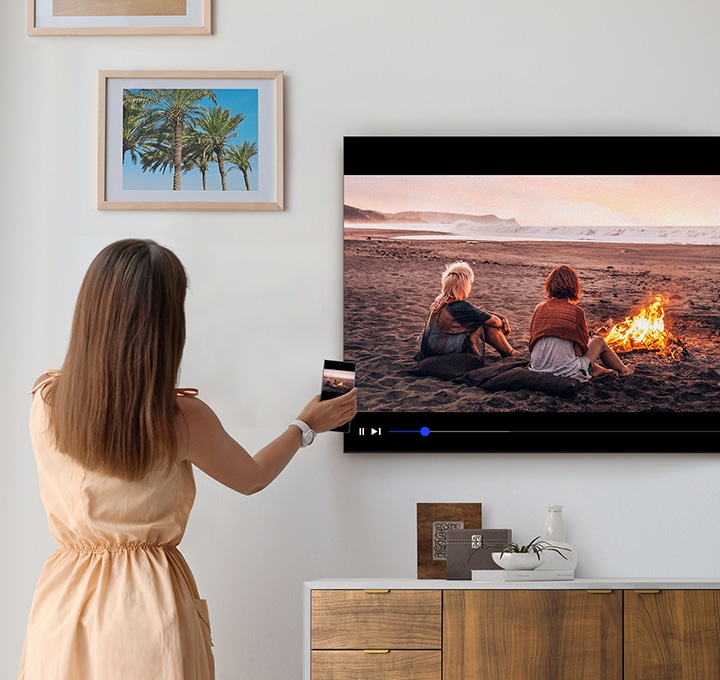 The 4K Crystal processor of this TV comfortably upscales regular content into 4K. Hence users can experience content from DTH channels in 4K. The Samsung 4K LED Smart TV TU8750 43-inch starting price is rupees 47,990 from our website Poorvika.
OnePlus 4K Smart LED Android TV U1
OnePlus secures a place in this list mainly because of three aspects: picture clarity, audio output, and smart features. The OnePlus U1 TV beats the competition in all three factors; hence it is one of the best smart television you can buy in 2021.
The TV can deliver a top-notch visual experience because OnePlus has used high-quality hardware. The combination of world-class hardware and software makes this TV one of India's best TV to buy.
OnePlus U1 TV uses an LED panel that can manage the entire lighting system on its own. Yeah, LED can illuminate on their own so that companies can use this LED panel feature to their advantage.
The U1 Android TV comes with a supporting screen resolution of 3840 x 2160 pixels. Since the pixels are held very close, the images and videos look sharp on the screen of the OnePlus U1 television.
It also uses screen interpolation technology to avoid blurry vision while the user is watching objects moving at a high pace.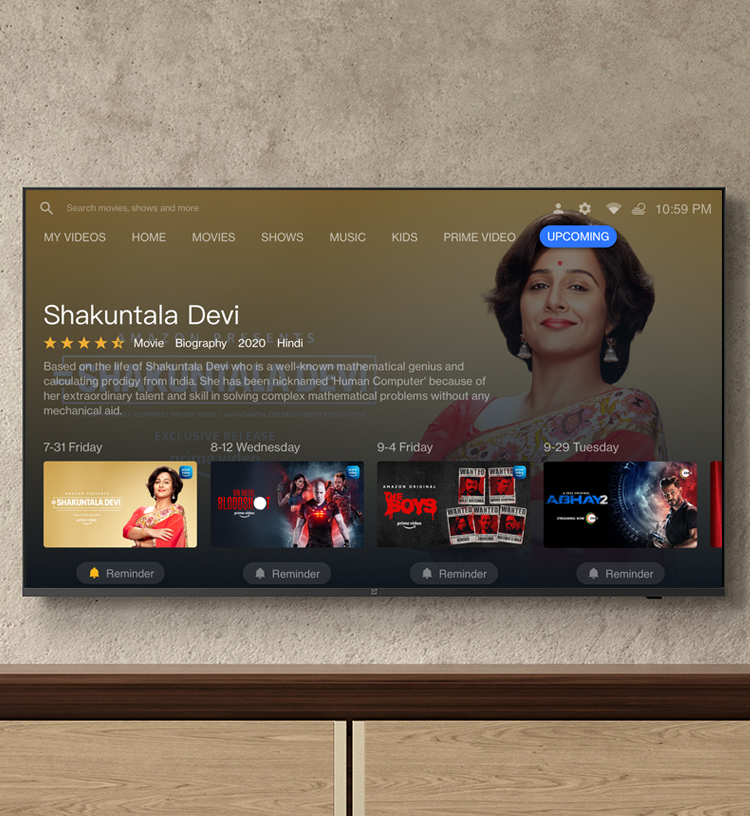 In addition to picture clarity, the audio output of the TV is amazing. It offers an optimal amount of bass, and the vocals were clear even at higher frequencies.
Since it runs on the Android Operating system, the TV supports a lot of applications that are available on Google Play.
You can buy the OnePlus U1 Android TV 55-inch for just rupees 52,999 from our website Poorvika. Purchase through our safe and secure delivery service to get products instantly delivered to your doorstep.