07 Sep 2021
Everything you need to know about the Anker Nebulla Apollo Projector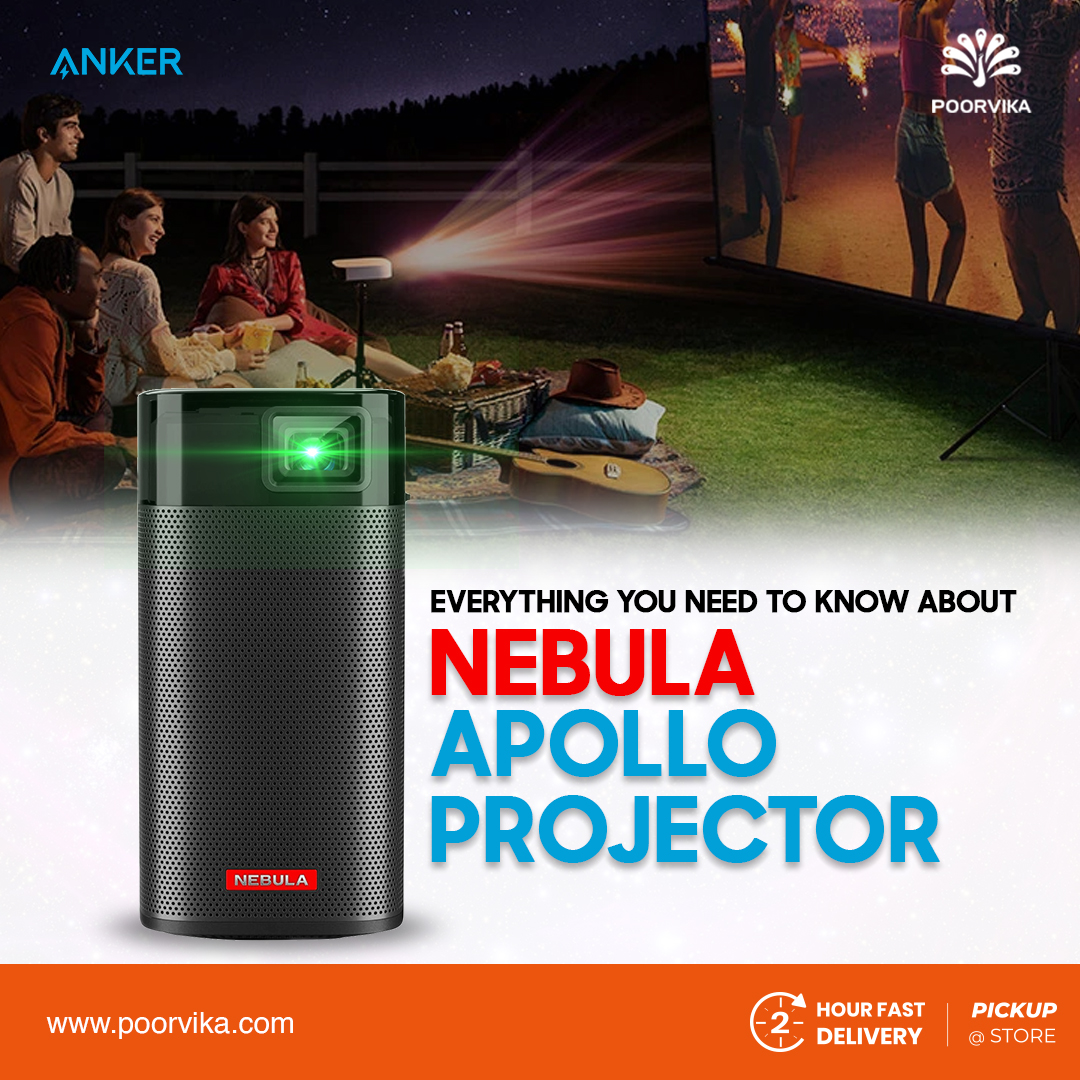 Projectors are becoming more relevant and popular because they allow users to watch their favourite content without any restrictions. In this blog, we will discuss everything you need to know about the Anker Nebula Apollo Projector. Are you curious to know the increasing popularity of home projectors? The answer is straightforward. This is 2021, and people cannot afford to be bound by predetermined conditions. Smart TVs bring the cinematic experience to our homes, but they can only remain idle at one place. Meanwhile, users can comfortably carry a home projector. And they are just a few inches bigger than a mobile soda tin, so users can put them inside their bags to carry a home projector.
Anker
Anker is a company founded by visionary software engineer at Google who wanted to deliver great products at a very affordable price. Since its inception, products of Anker is competing against giants like Apple and Samsung.
Anker Nebula Apollo
The Anker Nebula Apollo home projector is very compact. Though it doesn't look very impressive on scales, its real-life performance and ability can surprise anyone in the town. Anker has used top-notch components to build this amazing home projector.
We will start with the build quality. The Anker Nebula Apollo is built using hard rock plastic, glossy finish on the top of the projector gives a shiny look and boosts the premium feel of the product. While it is kept on a surface, it looks like a flagship product. But in reality, the Nebula Apollo is a very affordable home projector you can buy in 2021.
Picture Quality: Anker Nebula Apollo
The visual experience of a projector is determined by the ability of its lens to a great extent. Because, unlike TVs, projectors don't come with displays to deliver content to the eyes of users. To deliver a dramatic visual experience, a projector must have a good lens with a high amount of lumens. Lumens is the terminology through which the brightness level of a lens is measured.
Generally, a projector that has around 180 lumens is perfectly suitable for outdoor usage. But the Anker Nebula Apollo is capable of delivering 200 lumens. So the Nebula Apollo home projector is ideal for pretty bright conditions too.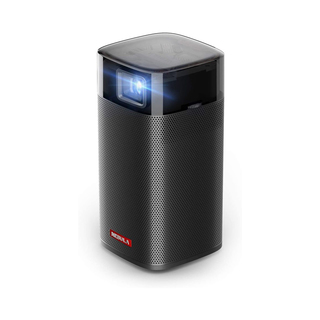 Anker Nebula Apollo
Anker Nebulla Apollo is also using DLP light engine technology to project content via the lens of Anker Nebula Apollo. This technology is based on LED lights. That is why Nebula Apollo can deliver colours in a punchy and vibrant manner.
Since LED lights only illuminate when there is a need, the battery life of the Anker Nebula Apollo home projector is higher than average home projectors available in the market.
Audio Output
The 6 Watt speakers of the Anker Nebulla home projector delivers the optimal amount of bass and treble. The vocals were also clear without and there was no sort of distortion even at higher volumes.
You can also use the projector as a storage device. As it comes with an 8GB ROM, storing music and small clips will not be an issue at any cost. Considering these two aspects, it is fair to state that the Anker Nebula Apollo is the best home projector for 2021. Anker Nebula Apollo projector is priced for rupees 33,990 in our website Poorvika.
Get the TV and TV Accessories products from our safe and secure delivery service to get products instantly delivered to your doorstep.