09 Sep 2021
Discover the impressive features in Realme Smart SLED TV 4K

A few years back the functionality of television was very limited but now things have changed in a very drastic manner. Because people are using television for productivity purposes too and a smart TV with a large screen is considered an ideal product for content creators and video editors. This blog will be explaining How good is the Realme Smart TV SLED 4K in India?
Realme
After stepping into the television industry, realme made smart televisions extremely affordable. It is also through their ability to balance between affordability and quality, they were able to become the fastest-growing TV brand in India.
Over the years their contribution to the smart television industry is very impressive.
Realme is the first company to introduce World's first SLED TV. SLED stands for Superluminescent diode. This is relatively a different technology than other types of LED panels that are available in the market.
Realme smart SLED TV: SLED Panel
SLED may seem like it is an entirely different technology. But in reality, it is just another variation of conventional LED panels. Companies use RGB (Red Green Blue) diodes to manufacture SLED panels. Whereas other types of LED displays are built using blue colour backlit.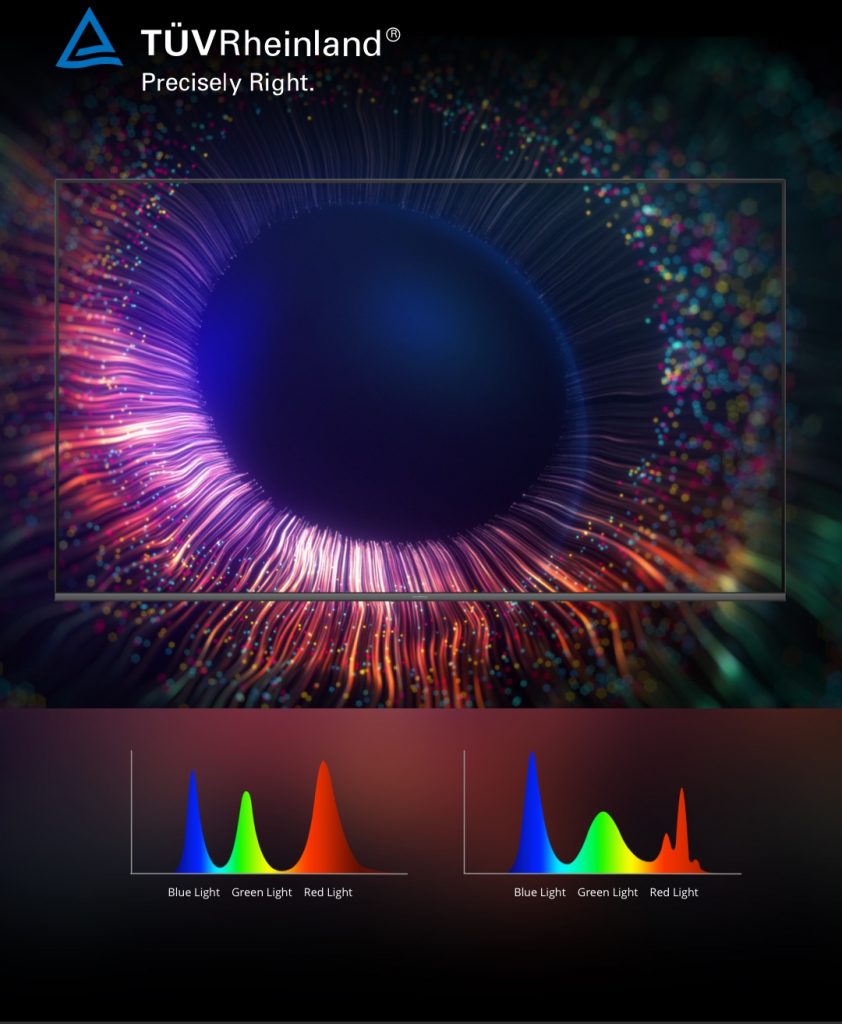 This type of LED display also doesn't emit much amount of blue light which is really bad for our eyes. This kind of LED also has a higher amount of wide colour gamut. Hence the overall colour reproduction of SLED television is vibrant and accurate.
Visual Experience: Realme smart SLED TV
This is the most important aspect of a smart television because user tends to buy a TV merely based on the visual experience.
To deliver a top-notch visual experience, the screen of a TV must consist of a higher number of pixels. Only then the TV will be able to deliver images, videos without any sort of distortion.
While speaking about visual experience, we need to remember that screen resolution is not only the absolute factor. There are other factors such as colour reproduction, contrast level, and scene optimizer.
These features are runs with dedicated algorithms which adjusts colour, temperature, hue levels to deliver pleasing visuals. The screen of the SLED TV comes with TUV Rheinland and low blue light certification.
Hence the screen of the TV can control brightness level according to the ambience and emits a very little amount of blue light.
Because the realme smart TV has a screen to body ratio of about 94.6 percentage, users can watch the entire content on the display of the SLED television in a very comfortable manner.
Audio Output
Realme asks the user of this television not to trust their ears because they are not in a theatre. After listening to songs, it seems like the claims of realme are true.
Audio output from the 24 Watt Quad Stereo speaker of realme smart SLED TV supports Dolby Audio delivers thumping bass and exceptionally clear vocals even at higher volumes.
Smart Features
Realme SLED TV 4K supports AI applications like Google Assistant. Using this application users can control all sorts of the functionality of a TV without using either a mobile application or TV remote. Buy realme smart SLED TV for rupees 44,999 in our website Poorvika.
Order now, get your products through our safe and secure delivery service to get products instantly delivered to your doorstep.